Delivering the wrong package or wasting time looking for the right package costs delivery businesses millions every year in backtracking and losing customers.
But how do you make sure your drivers deliver the right package or don't waste too much time looking for the right package?
On average, courier drivers or delivery drivers are given an allowance of 1 minute 30 seconds to 2 minutes to safely deliver the package and pull it from the curb.
But it often takes more time than that. Delivery drivers end up spending around 5 minutes at each stop due to the manual process.
If your drivers are making 20 deliveries each day, it comes to 100 deliveries a week. Spending around 5 minutes for each delivery comes to almost 9 hours of service time every week.
The major reason for this is unorganized packages in the vehicle and scrambling through the back of the truck to find the right package to deliver.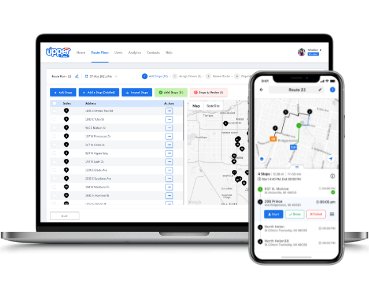 Upper Route Planner
A Simple-to-use route planner that every one is talking about.
Save up to 95% of planning time
Save up to 40% of time on the road
Plan 500 stops at once
Save Up To 10 Hours Every Week & Make Your Drivers' Job Easier
The new Parcel Info feature makes it possible for dispatchers to attach details about a package for each stop.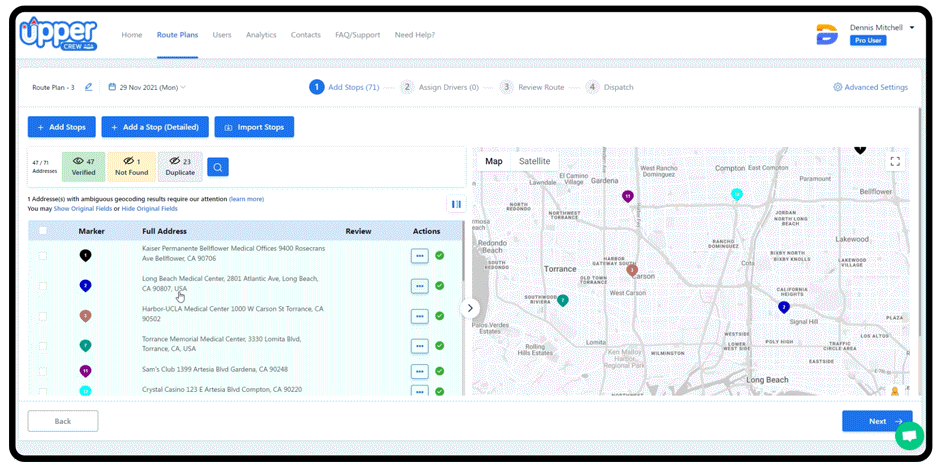 The parcel details include:
Parcel Location: Pick the location of the package in the vehicle. 📍
Parcel Count: Describe the number of packages to deliver at the stop. 🔢
Parcel Delivery or Pick up: Is it delivery or pick up? Choose a stop type. 🚚
Parcel Photo: Upload up to 5 pictures of the package. 📷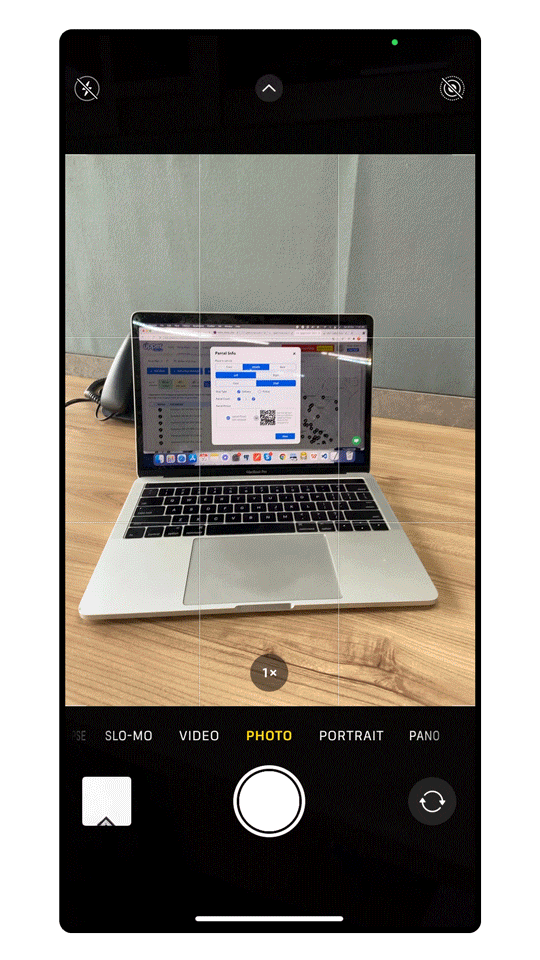 All the necessary parcel data is represented on the stop list. So for each address, you will find its respective parcel details. Your drivers can easily identify where the parcel is placed in the back of the truck.
These details help your drivers identify the right package for delivery. Your drivers do not have to waste time reading every package.
At UpperInc, we understand how important it is for food delivery, courier delivery, and other businesses to offer a 5-star delivery experience to their customers.
The team at UpperInc has been working hard to make your deliveries faster and more efficient.
We want to help delivery businesses take advantage of the unprecedented shift in the market during this holiday season and beyond.