Frequently Asked Questions
Does truck routing software take into consideration the size of the vehicle and its load capacity?

Yes, many truck routing software does give you the option to select your vehicle type, which gives the software a rough estimate of its size and capacity. The route will then be optimized to follow ways that have enough clearance for your vehicle while accommodating all the delivery stops.

Will my staff require special training to use truck routing software?

No, usually, your truck routing software will be built to be as user-friendly and straightforward as possible to allow for easy onboarding. To ensure that users are informed, many routing systems will have dedicated support teams or guides to help you navigate through the software.

How can companies benefit from using truck routing software?

Apart from streamlining the route optimization process to make operations more efficient and reduce delivery costs, truck routing software does come with additional benefits. Such benefits include improving delivery times and customer satisfaction with timely deliveries.

What are the top features to look for in good truck routing software?

Ideally, good truck routing software will have the following features to make performing services and deliveries easier.

Ability to collect proof of delivery
Live driver tracking
Customer notifications
Delivery data reports
Easy dispatching options
Start Your Free Trial Now With the Best Route Optimization Software
As you checked that there are enormous paid and free route optimization solutions in the market; however, only a few of them are deemed to fit your demands. Depending on the complexity of the deliveries, you could be looking for a powerful routing software that takes into effect toll roads and high-priority deliveries.
That's why Upper Route Planner is, so far, the best route planning software with a smooth and intuitive interface to help users with all its route optimization features.
If you are currently managing a team of drivers and looking for a simple yet effective route optimization software, then don't give it a second thought. Just sign up for a free trial and experience it yourself.
Conclusion
Using a route planner to manage all of your route planning is undoubtedly better than using Google Maps, given the additional perks granted by routing software. Such perks include not having to spend hours planning the perfect delivery route and saving money on fuel and maintenance costs.
Given the automated workings of a route planner, they are the best option for creating efficient truck routes in a jiffy. The real challenge is comparing and finding the best software solution for your fleet with all the options that are available to you.
Though, why go through the hassle at all when you have Upper? Upper Route Planner is the all-encompassing solution that amps up your route planning process with its host of amazing features. If you are still unsure, try it out today for yourself with our 7-day free trial. Experience it yourself and decide how this software is beneficial for your business.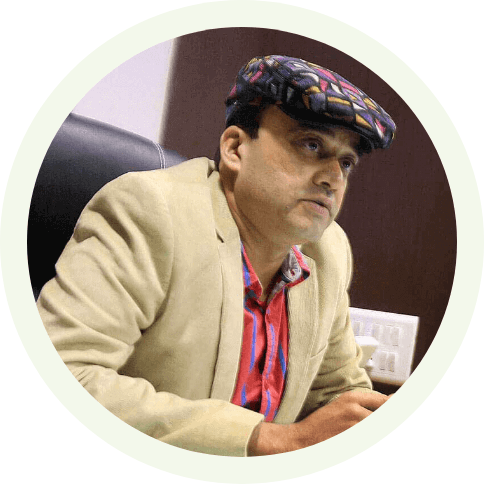 Rakesh Patel is the founder and CEO of Upper Route Planner, a route planning and optimization software. With 28+ years of experience in the technology industry, Rakesh is a subject matter expert in building simple solutions for day-to-day problems. His ultimate goal with Upper Route Planner is to help delivery businesses eliminate on-field delivery challenges and simplify operations such as route planning, scheduling, dispatching, take a proof of delivery, manage drivers, real time tracking, customer notifications and more. He loves sharing his thoughts on eliminating delivery management challenges via blogs. Read more.
Sign Up Now!
Get weekly updates from Upper Route Planner.