Key Takeaways:
Delivery drivers get paid even more than the national average for gig workers while working for Walmart's Spark Delivery program.
Walmart's Spark Delivery program allows driver to create their own flexible schedule.
Drivers will be responsible for their own expenses, such as vehicle fuel, maintenance, and food.
Most individuals are confused about the true Walmart Spark driver's salary. Multiple factors are involved that finalize the overall income of a Walmart Spark delivery driver.
The delivery drivers can complete a few tasks to qualify for commissions and payouts. But the estimated numbers are not the complete breakdown of the Walmart Spark delivery driver's salary.
You must understand multiple aspects before starting as a Walmart Spark delivery driver or an independent contractor. So, without further ado, let's get started.
What is Walmart Spark?
Walmart Spark is a transportation and dedicated logistics company that connects clients needing deliveries. Customers can place orders using the Spark app, which is routed to Walmart delivery drivers.
Once the orders are ready, the spark delivery driver picks them up and delivers them to the customers' doorsteps. Clients can place different delivery orders based on their preferences. From food to groceries, Walmart offers it all.
What are the Different Types of Spark Driver Deliveries?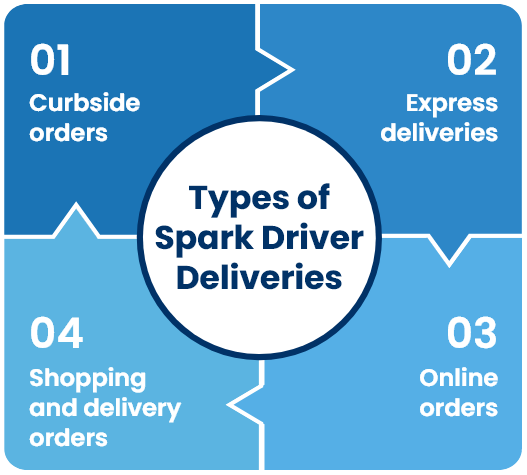 The Spark delivery drivers can get four types of deliveries for your customers:
1. Curbside orders
Customers pick up curbside delivery orders inside the Walmart parking lot. Being a delivery driver, you'll use the designated loading area to meet the client and hand off their order.
You don't require driving to the customers' homes, and the delivery process can be executed within the Walmart store.
2. Express deliveries
Customers can pick up express delivery within their local Walmart store. The company offers to deliver 95% of the orders within the first hour of the order requests.
Being a delivery driver, you can take up to 15-25 minutes to complete the process and ensure a steady income and incentive for yourself.
3. Online orders
Handling online orders can be simple and effective for you because of the commonality of the delivery type. Walmart customers place their orders on the website, and you need to go to the physical store for a pickup and then process the delivery order to the customer's doorstep.
You can also drop the orders without contacting the clients to ensure preventive health measures.
Multiple delivery drivers have started disliking the delivery types because the customers cannot provide tips to increase their overall income from the delivery operations.
4. Shopping and delivery orders
It can be the most-consuming delivery type in the Walmart Spark ecosystem. You must handpick delivery items from the Walmart store and deliver the required order to the client's doorstep.
You must act as a personal shopper for the customer, but it can increase your income and incentive during delivery operations.
How Much Do Walmart Delivery Drivers Make?
The earnings as a Walmart Spark delivery driver can be categorized into two differential points.
Earnings based on per delivery
On average, you can earn somewhere between $15 to $20 per delivery, depending on the type of delivery order you need to complete.
As an independent delivery driver contractor for Spark, you'll be paid a set base rate with each successful order completed within the specified time with finesse.
The delivery rates are as follows:
Curbside order – base rate + tips = Total payout

Online orders – base rate = Total Payout

Express delivery – base rate + tips = Total payout

Shopping and delivery orders – No per hour earning guarantee or earning cap
Apart from online delivery orders, you can also receive tips once you complete your delivery orders to increase your earnings. You can also witness that the customers can leave a tip of $5-20.
Earnings based on per hour
The types of orders vary in terms of time committed, so it's highly difficult to estimate the hourly earnings. But you can expect an average of $15.57 per hour as a Walmart Spark driver. So for an 8-hour shift, one can earn at least $32,883 per year.
Having said that, the Walmart spark driver can earn at least $622 per week. Similarly, the driver can expect approx. $2,500 per month.
You can accept the orders within a short time to increase your earnings and the number of deliveries to achieve income results. Also, focus on moving from the Walmart store quickly and effectively to minimize friction and increase the effectiveness of your delivery operations.
It doesn't allow unavailable items to derail you and waste your time to shrink the delivery productivity and overall effectiveness. You can finish more deliveries per shift to boost your earnings and rank higher in the delivery operations to attract better and new orders.
How do they get paid?
Walmart uses the branch app in order to pay their spark delivery drivers every Tuesday. The branch app can be used to transfer, receive, and store payments with ease. You can also review your payment history on the branch app at your convenience.
There may be instances of tips not showing up before 48 hours of completion. Once you have your earnings, you can swiftly transfer them to your bank account using the same app.
Plan Your Walmart Delivery Routes
Get route optimization in a few clicks with Upper Route Planner.
Start Free Trial

Spark Delivery Driver Review
As per comments made by users of Spark Driver, we have compiled a list of reviews from the Play store and App store. Let us check if driving for Walmart is really great choice for a driving career or not.
1. Zone selection
Drivers will have a limited option of selecting zones despite the presence of multiple Walmart stores around the city. In fact, you do not have the option to select a zone at your convenience. This leads to the driver's idle time as they have to wait for the order.
2. Multiple orders
Taking multiple orders at a time from the store will keep the drivers engaged throughout the day. Positively, it will make you more productive. You can plan their routes as per multiple stops and orders to simplify the delivery process.
3. Features
Those drivers who are already working for Walmart have raised concerns regarding app features. So, you may find it difficult to connect with customers or the backend team. Therefore, you might need to call customers multiple times in order to perform delivery.
Referring to reviews, is it really worth driving for Walmart? Yes, it is one of the best companies that you should join at the earliest. These reviews indicate a promising career for anyone who wants to work for Walmart.
Pros and Cons of Being a Walmart Spark Delivery Driver
Below are some good and bad things about being a Walmart Spark driver.
Pros:
Working as a Walmart Spark delivery driver mainly come from the flexibility that it offers to the drivers. Not only do you get to choose your work time, but you are empowered to either accept or reject orders according to your wish.
You can also start relatively early as Walmart Spark is open to drivers that are over the age of 18, making it a good option for young adults. Drivers also get to keep their entire tip amount and are able to claim incentives making it quite a lucrative job.
Cons:
While you do get to be your own boss and choose when to work, you also might not get any jobs to begin with if there is low demand in your area. Also, you should have an acceptance rate of over 70%, meaning that you cannot reject all of the orders.
You might have no choice other than to accept lower-paying deliveries or carry more difficult-to-transport items such as heavy appliances.
Drivers using the app might also feel that it is less refined when compared to those of other services.
Spark Driver App – What is it & How to use
The spark driver app is used to empower spark drivers to look at the available delivery requests. Basically, drivers can reduce call-ups as they can access significant delivery details on the app.
However, if you are finding it difficult to use it, here is how you can start using the app.
Opening the app, simply click on the delivery request to access all the information related to the gig. This includes information such as store location, pickup time, delivery time, minimum pay, and order type.
With this information, you can choose to accept or decline the delivery requests. If you choose to accept the order then you must drive to the designated Walmart store and pick up the order. Sometimes, there may be some variations in the pickup process.
Usually, the pickup for the delivery involves simply driving up to the store's parking lot and loading up the truck. Though in some cases you might have to go inside the store or even do the shopping yourself. Once that is done, you can simply deliver it according to the given instructions.
In case it's still difficult for you to access the app, we recommend watching videos by subscribing the Spark Driver's official youtube channel.
How to Send an Application for Walmart Spark Driver Job?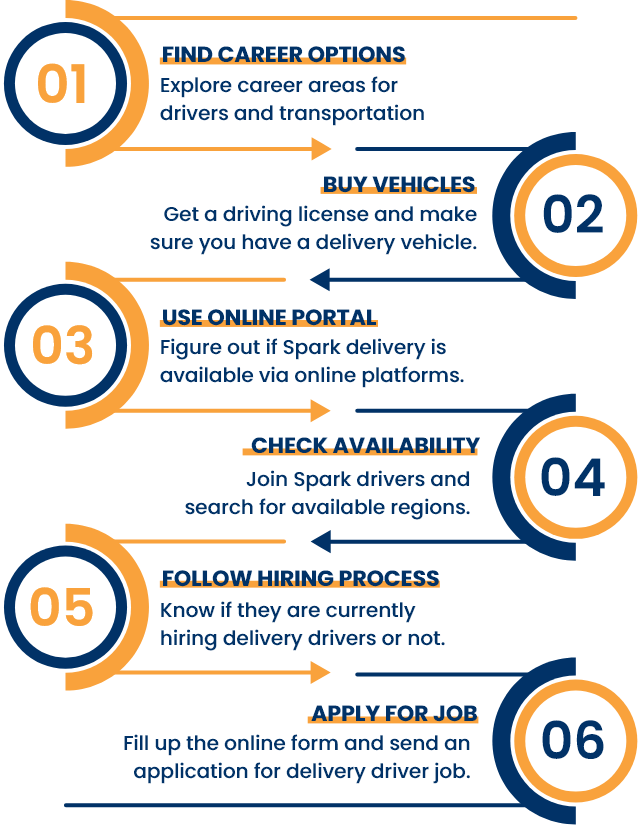 Signing up for Spark's driver job is simple and straightforward. You don't require having fancy educational credentials or experience to become a Walmart Spark driver.
But you purchase a reliable vehicle and have a valid driver's license, a smartphone, and proof of auto insurance, to cover the basic requirements demanded by the company.
You can visit the Spark Driver careers page to apply for the job and see a list of regions and states where Spark delivery is available and drivers are required.
You can find your hometown on the list, or if you are willing to relocate to another place, you can search for a particular location.
Once the applicants for Spark drivers select a region, applicants are directed to an application page where they know exactly how far they may have to drive to complete the delivery job.
Independent contractors can also check different Walmart stores highlighted on the map for more transparency with the delivery job.
You must provide your contact information, age, and full name. Ensure you only apply for the delivery driver app once you are 18 to drive to avoid rejections.
Also, if you are qualified for legal drinking, you'll get delivery orders where you can deliver orders containing alcohol.
Basic requirements for becoming a Walmart spark driver
You don't get a higher requirement number with Walmart Spark. Here's what you need.
Walmart Spark driver's requirements
Pass a criminal background check

Be at least 18 years old

Own an Android or iPhone smartphone

Have the ability to pick up at least 50 pounds of items

Have valid insurance and driver's license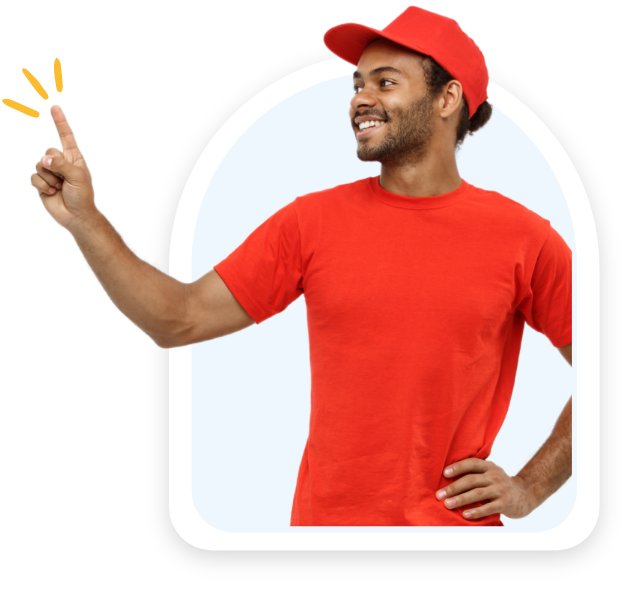 Once you provide these requirements, the company will verify the details and perform a background check for further verifications. You can cooperate with the organization and ensure you provide accurate and true details to avoid rejections or future hassles.
Walmart Spark vehicle requirements
The company offers you the freedom to use any vehicle to drive. You must register your vehicle with DDI so that your orders match the vehicle's size.
It also helps Walmart and customers recognize you when you arrive for deliveries. You can deliver an excellent customer experience and earn decent profits from the company to accomplish your goals.
You can also change your vehicle when you want to use the Walmart Spark deliveries. You must inform DDI to help them change the status in the app to ensure you continue smooth Walmart Spark delivery operations.
You'll be provided access to the Spark driver app for checking the lump sum incentives, base pay, own schedule, and other details.
Once done, you can start with the delivery process. But if you get shopping and delivery orders or other delivery types where you must travel to the client's location, then you should avoid choosing Spark's app default route provider.
Integrate a professional route planner for accurate and precise deliveries to increase your business effectiveness and income.
Perform Multi-stop Deliveries 3x Faster Using Upper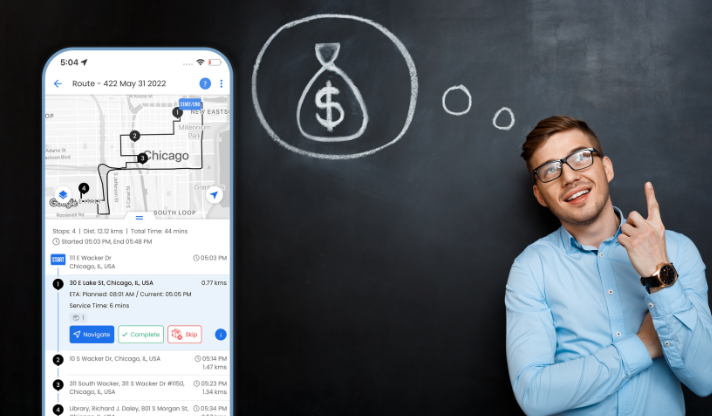 Upper Route Planner is an advanced delivery route planning and optimization software that can strengthen delivery drivers' efforts and ensure that you follow the delivery instructions and deadlines with finesse.
While using the delivery driver app provided by Walmart can be a bit confusing to use and deliver on-time deliveries. You can choose Upper to streamline your delivery process.
The software handles multiple delivery routes and enables you to minimize the time and effort to ensure a great customer experience.
Being a Walmart independent delivery driver, you can use Upper Route Planner to make on-time quick deliveries while following optimized delivery routes.
Access the 7-day trial period to experience the power of an Upper Route Planner.
An Ideal Software for Walmart Drivers
Get Upper for accessing shorter routes and reaching your client's location on time. Receive dispatch status updates directly on your phone and stay updated throughout the delivery process.
Try Upper Now!

FAQs
The Walmart Spark delivery driver should be versed in handling vehicle driving operations, have the physical strength to handle and deliver Amazon packages, and have the strength to streamline the dynamic issues during the delivery process and experience in delivery driving jobs.
Once approved as an independent delivery driver with Walmart Spark, you can accept the delivery orders received on the Spark driver app. You can kick-start the delivery process,streamline your operations and fulfill the customer's delivery orders. You can check different details about your delivery schedule, history, and payout details from the app to keep track of your progress.
Walmart Spark offers great opportunities for delivery driver to earn per-trip incentives, generate extra cash through tips, and make more money than other delivery apps. The average hourly earnings are close to $40-45 depending on the type of delivery completed.
Your earnings can be credited to your bank account every Friday, and you can get all information about your payout using the Spark delivery app. The software calculates your incentives, tips, and base income and transfers the total amount to your account.
Being a delivery driver at Walmart Spark, you get a free delivery charge each week from BranchWallet. The dedicated application enables you to send cash electronically to save on the app or transfer it to your bank account. You can also monitor your weekly earnings using the Spark app.
Takeaways
Walmart Spark offers a decent income to its independent delivery drivers, but the payout can vary depending on the type of delivery and work put in by the delivery driver.
The delivery job offers breaks, decent tips, and other responsible tasks that can enhance your overall skillset as a delivery driver.
Being an independent delivery driver contractor, you should know how to handle multi-route deliveries and increase your overall income by putting in the hard work.
You can use the Upper Route Planner to boost your performance. Access the 7-day trial period now.