How Does Upper Manage Pickup & Delivery For Your Charity?

Avoid Backtracking
Steer clear of backtracking and omitting stops from the route. Upper provides realistic scheduling so you know what to expect on the route.
Improve Delivery Experiences
Features like recipient notifications, package location, & proof of delivery help you elevate the delivery experience for recipients, donors, as well as volunteer drivers.
Reduce Back Office Load
Saving up to 10 hours of time in planning activities every week helps you reduce back-office load. It helps improve dispatcher productivity.
Charter Unfamiliar Localities with Ease
Your drivers get a well-defined route map with all the right details for each customer and stop. Delivering to unknown localities is easier now.
Offer Curbside Delivery to Your Recipients
Add a curbside delivery or pick-up option for recipients with a specific demand for the package to be delivered at the sidewalk.
Plan for Weeks in Advance
Upper manages to fit in multiple stops in a single route by helping you reduce time in planning and delivering more orders per route.
Fit in Last-minute Donations
Accommodating more donors with each route becomes easier when your drivers do not have to waste time manually looking for addresses.
Prioritize Specific Deliveries
Prioritize delivery stops as Crucial, High, Medium, & Low. Set priorities to distinguish between high-priority stop tasks and the stops that could be left unfulfilled.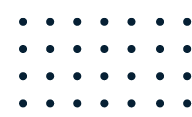 For a Charity That Delivers Directly To The Community
Upper is for all charities, NGOs, & thrift stores that work toward making pick-ups and deliveries of merchandise easier.