Having a route optimization software with a customer marketplace to order and make payments is difficult to find out there. But Delivery Biz makes sure that organizations do not have to go anywhere else. They aim to provide a consolidated solution where customers can order products, make payments, track drivers, etc.
This Delivery Biz PRO Review will examine how the company combines years of industry experience with great customer service in their delivery software. It is a food delivery software that includes all primary functions like order management, processing, automatic intelligent route assignment, delivery, and payment.
What is Delivery Biz PRO?
Delivery Biz PRO is a delivery management software that serves different delivery companies by offering operation tools to help clients manage delivery operations and process orders. The platform has been around for over a decade. Delivery Biz has constantly been working towards making business operations easier by looking after packing processes, marketing, and communications. Out of the experience, they have gained, the team at Delivery Biz decided to offer a SaaS to companies in need of delivery software to manage and achieve delivery orders. Delivery Biz was founded in 2007 and is located in the United States.
Features Offered by Delivery Biz PRO
Here are the major features offered by Delivery Biz PRO.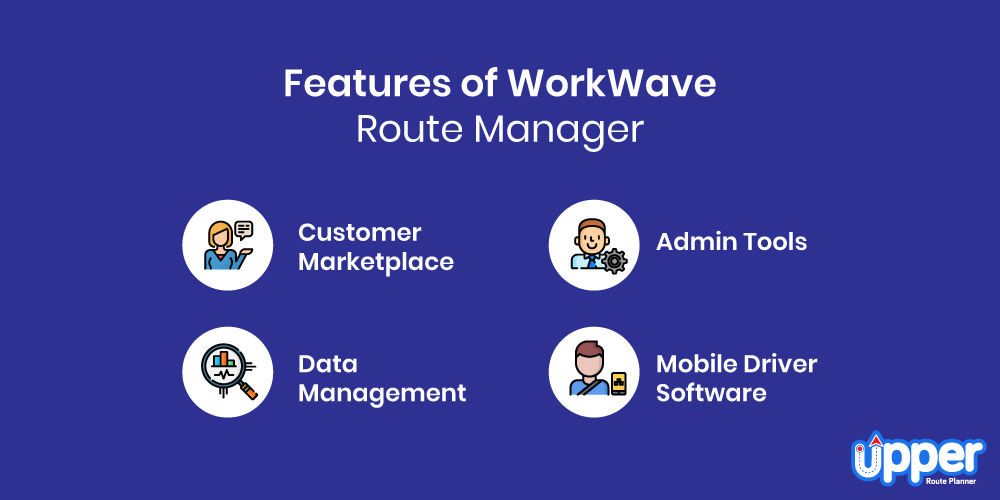 Customer Marketplace
The software works as a self-service customer front-end marketplace where buyers can get assigned to routes, shop for products, browse new content, and efficiently manage their own account preferences. They are also exposed to items on sale, first-time order specials, featured products, coupon codes, referral programs, cross-sell, and automated communications. The intelligent routing software makes sure that drivers are assisted on the road, and at the same time, customer orders are accounted for logically.
Admin Tools
Delivery Biz PRO's robust suite of backend administration and operation tools can help manage a business's day-to-day activities while providing necessary forecasts for the future. The admin tools that an organization can access can help them manage customers and their data, updating product prices and costs, picking, packing, routing, reporting, marketing, communications, etc. The industry-specific backend and frontend functionalities of Delivery Biz PRO sets it apart from other delivery management software. The admin tools can help an organization with customer management, order management, route management, and communication management.
Data Management
Delivery Biz PRO makes use of Amazon's EC2 Cloud, which can offer business flexibility in failover mechanisms, scalability, and reliability. A business or company can relax and be relieved by knowing that all their business data is secure, updated, and performing at the best possible level. Delivery Biz makes sure that all your client or customer data is safe by integrating with PCI-compliant gateways.
Mobile Driver Software
Delivery drivers often have several things to do while they are on the road. All those things can be done with Delivery Biz PRO's driver mobile software. Drivers can print/email invoices, make changes to the route, get directions, enter payments, capture signatures, and return deposits. The delivery driver software is currently compatible with Android phones and tablets only.
Industry Use Cases of Delivery Biz PRO
Delivery Biz PRO believes that one routing software has the ability to satisfy different categories of industries like dairy, meal, water, etc.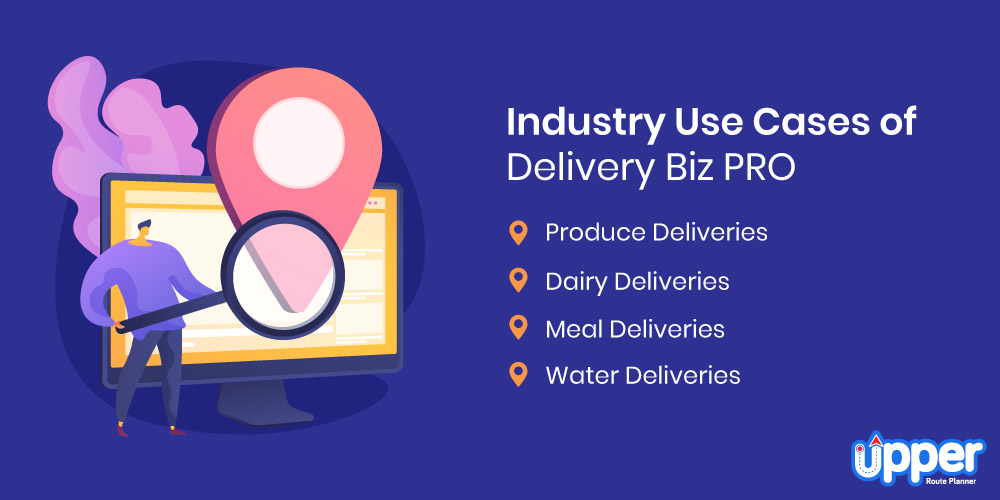 Produce Deliveries
Delivery Biz PRO has helped produce subscription companies in managing their inventory, deliveries, and customer experience. It has a user-friendly interface for the organization as well as its clients. It comes with the ability to become that solution that can allow for intelligent route assignment, collection of payment, shopping, marketing, and account management. Buyers can edit what is going to come in their produce box.
Dairy Deliveries
Delivery Biz PRO works on making the entire system of dairy delivery easy and efficient. It has built dairy records management system by keeping in mind specific issues. The platform can provide you with a suitable subscription management service for your dairy business. The subscription system offered on the food delivery software will make order management and payment more manageable. By taking care of customer activity and engaging them, an organization can maximize and improve customer experience. The software can help you track which products are popular and how much inventory you will require.
Meal Deliveries
Delivery Biz PRO creates a sleek, professional delivery system for your meal and food delivery business. It will also help you set up emails for potential and existing customers. With the administrative tools offered by the software, the company can save time and money. It offers powerful customer reports. You can get in touch with these buyers, send them emails, offer them coupons, and other promotional activities. The food delivery software can handle everything for your meal delivery company, from functions like optimizing routes to automating the billing procedure.
Water Deliveries
Delivery Biz PRO has gathered all the features and functionalities that a small business might require and applied them to its own delivery management system. The water delivery software is created by keeping the customers in mind. Customers can easily place weekly or recurring orders for water. The software is also mobile-friendly, so the customers can access their accounts, make changes to their demands, view their order history, and pay online.
Customer Reviews & Overall Ratings
Here some user reviews of Delivery Biz PRO.
The software has an easy-to-use interface.
The customer service teams offer generous support.
Individual reports on customer activity are not accessible.
The software is slightly expensive for a small business/company.
You can check out another review by us here:
Routeique Review – How Will It Help Your Supply Chain?
Is There An Alternative?
Having route planning and optimization software with a marketplace is a bonus for several businesses like food, produce, and dairy. There is hardly any route optimization software with a marketplace where users can order and make payments on the platform. This is what makes Delivery Biz so popular among many many business categories. This might prove to be an additional feature and not exactly useful for some smaller businesses who already have a selling and marketing model in action and only require a platform for their delivery operations. For those businesses, there is an alternative called Upper Route Planner.
What is Upper Route Planner?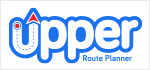 Upper Route Planner is a route planning and optimization software that can help individuals, drivers, contractors, couriers, and even small businesses who need software to streamline their delivery operations. It considers real-time constraints and creates the best routes around them. Upper Route Planner has a simple and easy-to-use interface. It offers convenience to drivers and field service agents in managing on-the-go.
What Makes Upper Route Planner a Suitable Alternative?
Upper Route Planner is a cloud platform that applies a human-centered design approach to its software. This way, it works toward making it easier for the users to navigate through the app. Features like Quick Address Input, Sharing and Duplicate Routes, Reporting paired with a restful API, and great customer support makes for a great route optimization software. The app works on both Android and iOS devices, unlike Delivery Biz. In addition to that, it offers a 3-day free trial.
Conclusion
We hope that the information provided in this review has helped you in some way in realizing the exact delivery operation needs of your business and which software is more suitable to satisfy your requirements.