In April 2021, 54 percent of mobile audiences accessed the Google Maps app in the United States.
Google Maps is the industry leader in navigation applications and provides about 1 billion kilometres of alternative routes daily. However, Google Maps does a lot more than simply provide you with real-time navigation and the best route options from source to destination.
To know more about how to use Google Maps driving directions efficiently, continue reading this blog, where we have discussed almost all the important points from concept to how to save driving directions, and how to use it.
What is the Concept of Google Maps Driving Directions?
Google Maps driving directions help you drive efficiently between two points. It is one of the best techniques to apply with a leading route planner app like Google Maps to find and match the perfect route for you without getting lost.
How To Save Driving Directions From Google Maps?
First of all, you need to provide your preferred route. After that, the process is straightforward as you have to follow step-by-step guidance on using Google Maps for driving directions.
After selecting single or multiple stops in Google Maps for your drive, you need to choose the menu available on the left pane and click on print.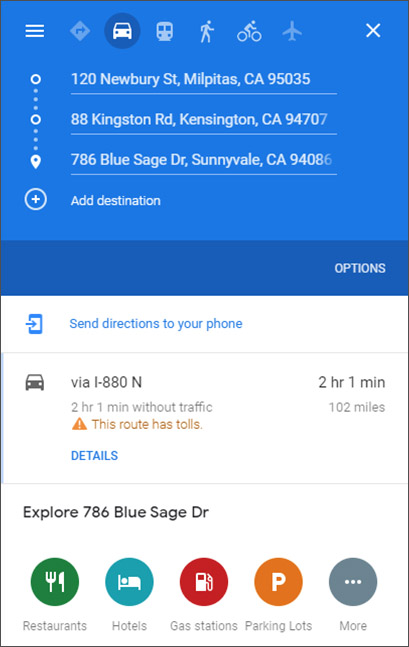 Click the icon on the top-right of the route details. It's located next to the estimated route time at the top of the left panel. It will open a drop-down menu.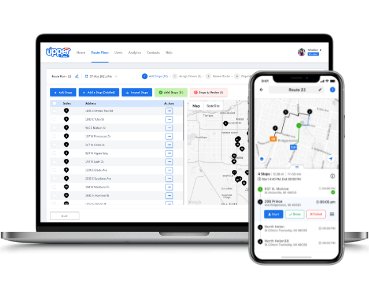 Upper Crew
A Simple-to-use route planner that every one is talking about.
Save up to 95% of planning time
Save up to 40% of time on the road
Plan 500 stops at once
No credit card details required
How To Use Google Maps Driving Directions?
Let us now highlight the top options available to make your driving easier than ever with Google Maps.
Customize Your Vehicle Icon
This option works only for iPhone, iPad and iPod users. Google Maps allows you to select the icon option that works as your navigator. There are three types of icon options: a sedan, a pickup truck, or an SUV. To change the icon option, you have to tap your current location, and a pop-up menu will appear and you need to select your icon just like this: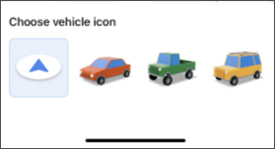 Voice Assistant
You can even interact with Google Maps while driving. The voice assistant functionality helps you navigate through the driving directions without taking your eyes off the road. Isn't it exciting?
It is made possible with "OK Google" voice commands available in the Google Maps Android App.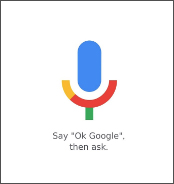 Let's say you feel hungry while driving. You just have to say, "OK Google, find restaurants," and you'll get a list of restaurants nearby. Apart from this option, there are other options that you can apply in your Google Assistant like:
What's my next turn?
What's my ETA?
How's traffic ahead?
Moreover, it allows you to deal with voice navigation features where you can move to multiple locations. It is even possible to send voice directions to Google Maps to see the route quickly. To avail of this option, just tap the microphone icon on Google Maps app.
Access Google Maps App Offline
Google Maps app allows you even to download the complete view.
Open Google Maps app.
Enter your starting point and destination point on your iOS or Android phone.
On the left menu, click on "Download," and you'll see your map in the saved maps option.
Within the downloaded section, you can then access information on companies in the area and turn-turn directions.
Such offline maps help you to save time when you plan for the same route on another day. The offline maps are available in the saved tabs.
Find Directions With a Single Click
Google Maps allows you to tap directions with a single click. You just need to give your destination and make a right-click on it. You'll see something like this.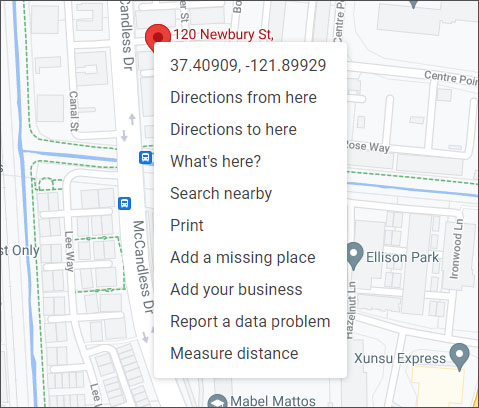 Show latitude and longitude: First of all, Google Maps shows you the latitude and longitude of your destination point.
Directions from here: This option allows you to go to other locations from this point.
Directions to here: If you want to go from this location to another, you can use this option.
What's here?: This will provide you with basic information about the selected location.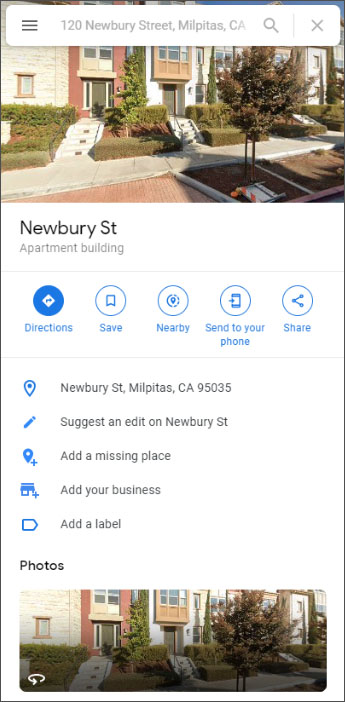 Search nearby: If you want to find restaurants, hotels, gas stations, or even bars in your nearby location, you can use this option.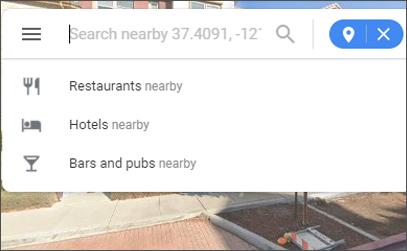 Print: You can save, download, and even print your routes with this option.
Add a missing place: This is a fascinating section as it allows you to include any additional information about the route that Google Maps is not providing. Google Maps will verify the route and will add the road to the map after confirmation.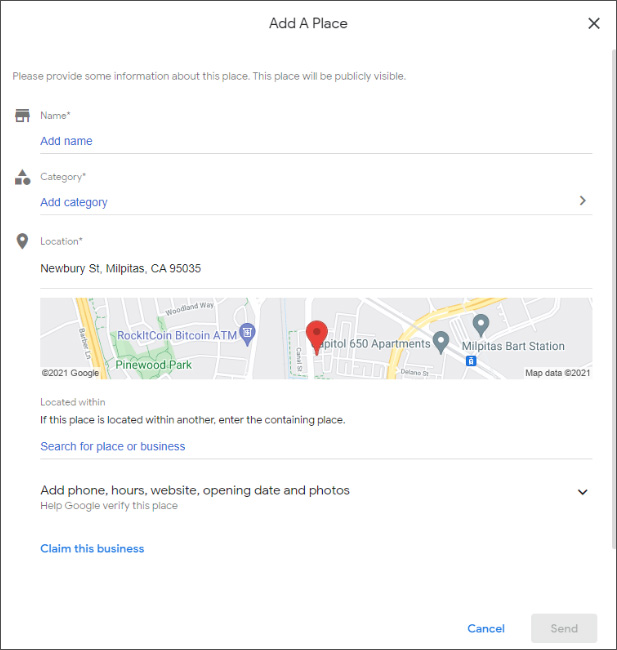 Add your business: If your business is located at this particular point, you can add your business information here. Once you click on this option, you will be redirected to the Google My Business site. You just have to input your business information and the correct address that will be used in Google Maps.
Report a data problem: If you feel that something is wrong with this address, then you need to use this option. You can easily report directly to Google Maps by sending feedback about the address, missing place, missing road, wrong information, and other opinions about the route.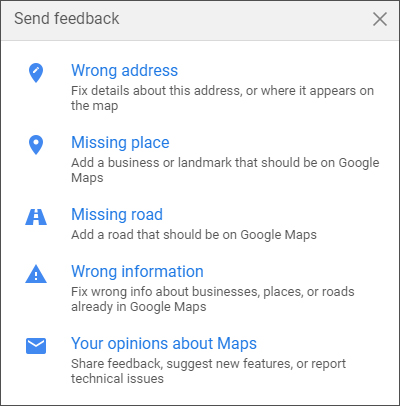 You have an option to add multiple destinations by just clicking to add more points on the map. The total trip distance will be calculated in the main card available in the bottom center.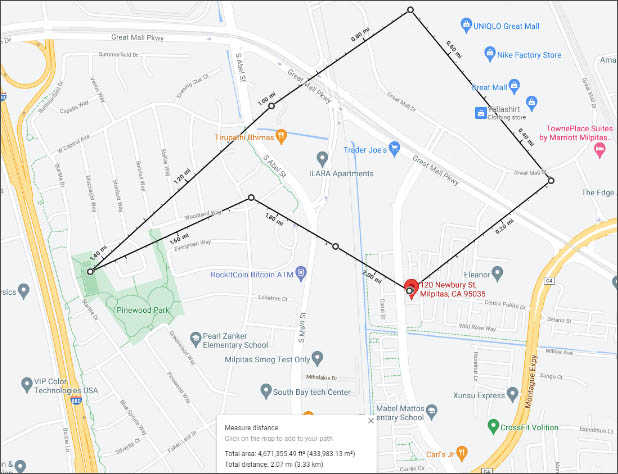 Who is that Yellow Man in Google Maps?
The yellow man you see on the bottom right-hand corner is "Peg Man" or "pegman."

How does this pegman work?
It's simple. Just drag-and-drop that pegman from the bottom to the map where you want to place him. You will be able to see the location's Street View in Google Maps driving direction. Even in Street View mode, it allows you to navigate from one location to another using the map available on the bottom-left corner.
Augmented Reality Walking Directions
One step ahead of pegman, Google Maps app supports augmented reality walking directions in some selected areas. This innovative option allows you to view the visualization if you're walking around your city.
This option allows you to know in which direction you can walk or run just with a Street View. The Android users can avail of this feature if their phone supports ARCore, and iPhone users need ARKit support.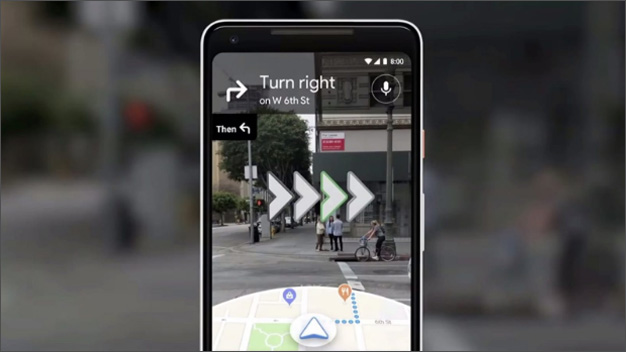 To avail of this feature, the area must also have Street View support. Otherwise, you will not be able to view the "Live View" available at the screen button.
Let's say you do not have an AR view. In that case, you need to tap the blue dot on the Google Maps app and just tilt your phone in the direction you're walking. The blue dot will just look like your shadow in the direction you're navigating.
Select Your Ride Options
Google Maps provides you with the best option for travellers not having their vehicles or need some ride-sharing services.
Google Maps offers ride-sharing services from leading companies like Uber and Lyft. Once you input your destination, just tap on the little figure icon attempting to book a taxi. Now, you will be having a list of rideshare options with time and fare.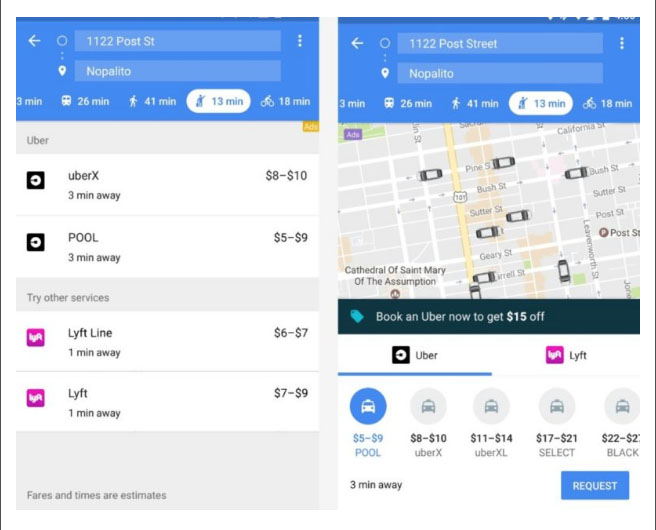 In the previous version, Uber was already inside the Google Maps app, but now that option is not available in the recent version. So now, it's just easy as you need to tap the Open App to open Lyft or Uber and book your ride.
Find Accessible Transit Routes and Locations
This option is a boon for travellers who are using a wheelchair while travelling. For example, let's say you are travelling by train or bus and you need a wheelchair; then you need to tap Options > Wheelchair accessible.
Once you reach your destination, the "Accessible Places" setting will provide you with wheelchair accessibility information about that particular location.
Turn it on via Settings > Accessibility > Accessible Places and toggle it on.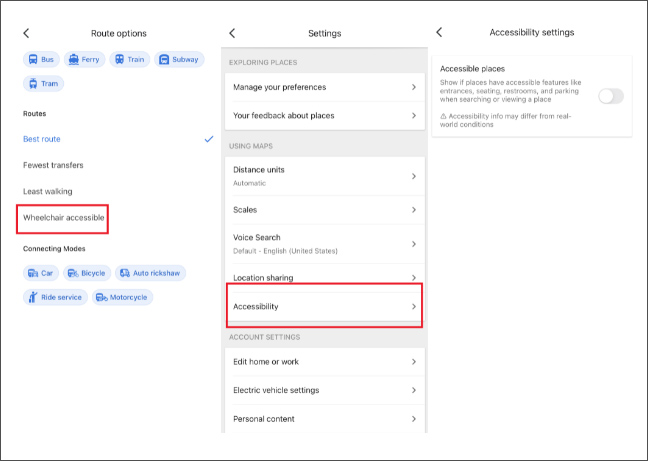 With Accessibility turned on, you'll see a wheelchair icon indicating an accessible entrance. In addition, you'll be able to check if a place has accessible seating, restrooms or parking. Google Maps will also provide you with information about places that don't have an accessible entrance.
Google Maps Remembers Your Parking Location
Google Maps provides you with more convenience in your travelling with an option to save your parking location. Yes, you read it right.
For Android users:
Open the Google Maps app.
Click on the blue location dot and select "Save your parking."
Now Google Maps knows the location where your vehicle is parked.
You can add parking garage level details and also the amount of time left before a meter expires.
You have an option to take a photo of your parked vehicle and send the parking location to your friends and family members.
Let's say you want to find that location, tap on the search bar and choose "Parking location." There you'll see the "Saved parking" option. Tap on it.
To delete the parking location, tap Driving > Clear. Or tap "You parked here" on the map > More Info on the bottom left > tap Clear.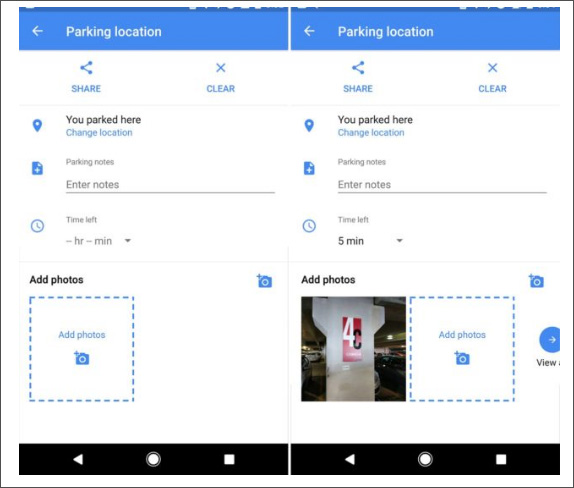 For iOS users:
Once you reach your destination point, tap the little blue location dot within the app.
In the pop-up, tap Set as a parking location.
In the app, a P icon will appear alongside a note that says, "You parked near here."
To remove the parking location from Google Maps, just tap the P and select Clear.
What's the Parking Sitch?
Google Maps allows you to view your route as turn-by-turn directions based on live-ish traffic data. In addition, it helps you to provide a glimpse of the parking situation.
When you search in Google Maps for driving directions to or from the current location on iOS or Android, you'll see a P logo at the bottom of the screen, mentioning three essential metrics: limited, medium, and easy.
Such metrics help you decide whether you want to approach that parking location or wait for some more time to become vacant.
View (and Delete) Your Google Maps History
Google has a robust digital platform where you can check for detailed records of digital activities.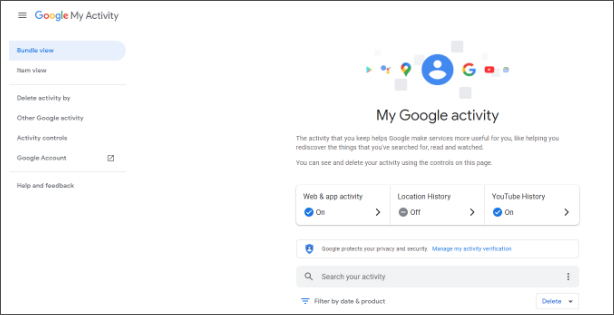 You'll see an option "Filter by date & product."
Once you select that option, a pop-up box will be available where you just need to search either by date or product as shown below: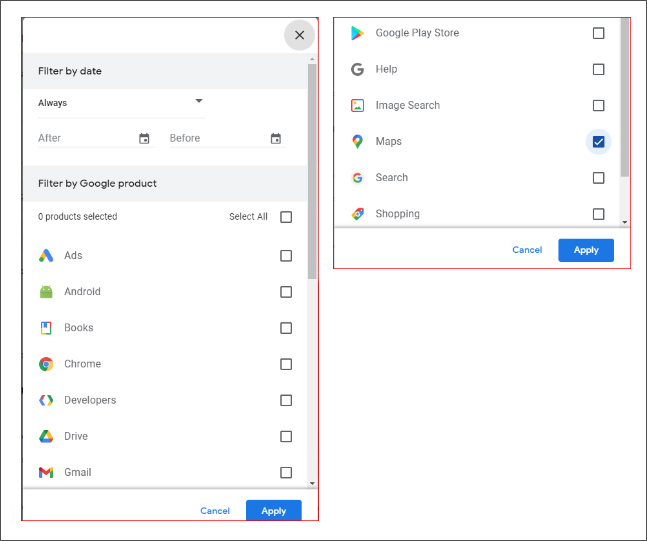 Now, you want to delete the maps data, so just click on Maps and you'll see the list of search queries you've done so far.
Deleting such data is easy. Just make a tap on the three-dot icon to the right of the search icon bar at the top and tap on Delete Results.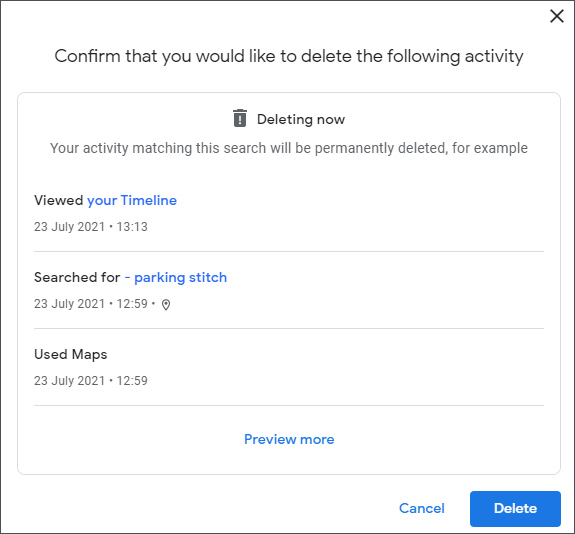 Go Incognito
If you want to use Google Maps without leaving any saved data, incognito is the best option.
If you enable incognito mode, Google Maps will:
Not save your browser history or search history
Not send you notifications
Your searches and movements will not be added to location history
Not allow you even to personalize your maps
Auto-Delete Your Google Maps Location History
Google Maps comes up with a feature that allows you to auto-delete the location history directly from the central server.
Google Maps allow you to delete the data
Every three months
Every 18 months
Manually
You can auto-delete the location history by simply navigating to Google My activity > Location History > Auto-delete.
To delete everything it's captured until now, navigate Settings > Personal content > Delete all Location History.
Share Your Location
Google Maps allows you to share your current location with your friends or family members for specific periods.
Once you share the location with them, they'll see your icon, which moves in real-time on Google Maps. Isn't it exciting?
You just have to tap your profile icon and choose the "Location Sharing" option. In addition, you can also set the preferred time to allow them to view your location.
FAQ
First of all, keep your Bluetooth turned on on your phone or tablet.
Do pairing with your car
Set the source for your car's audio system to Bluetooth.
Open the Google Maps app Menu Settings Navigation settings.
Next to "Play voice over Bluetooth," turn the switch on.
If you're driving, then you just need to follow these steps:
Open Google Maps app
Find the location where you want to go
Tap "Start" to start your navigation
Final Thoughts
Phew! So many things you can do with a single Google Maps app.
Once you open the Google Maps app, there are a plethora of activities that you can perform while or before travelling. The best map for driving directions will allow you to set your favorite locations and make your journey smooth. Google Maps route planner app allows you to add up to 10 stops per route. Of course, if you try to add more than that, there are chances of getting broken.
But have you thought of the case when you have hundreds of stops before reaching your destination? Unfortunately, Google Maps will not provide you accurate results in such a case. In that case, it is recommended to adopt route planner software like Upper that is mainly designed and developed for delivery businesses to make deliveries smoother.
This technologically advanced route planner software allows you to plan and optimize multiple routes and save time for your drivers. Not only that, it will be beneficial in saving your time, fuel, and hours. So, if you are still confused about whether this route planner is a good option for you or not, you can start our FREE trial and experience it yourself.