Do you know that there are more than one billion monthly active users of Google Maps services, and they have local information for more than 80 million places worldwide?
Among them, many users use Google Maps to go from one location to another if they are lost somewhere or not having an idea of a new location. However, they are entirely unaware of the innovative and advanced options that Google Maps provides.
This article has demonstrated the best techniques to map multiple locations on Google Maps app or website with examples.
How Pin Multiple Locations on Google Maps?
Map multiple locations on a Google map is pretty simple. Here are steps that you can follow:
Pin Multiple Locations Using Saved Places on Google Maps
Before starting, you must sign in to your Google account. Then, on your Google Maps app or Google Maps website, you'll see the option "Saved Places" on the left side of the main menu.
After signing in, click on the 'hamburger icon or the three short lines toggle a menu. Next, click on 'Your Places' ⇒ 'Saved.' You will see the list of your saved places as shown below.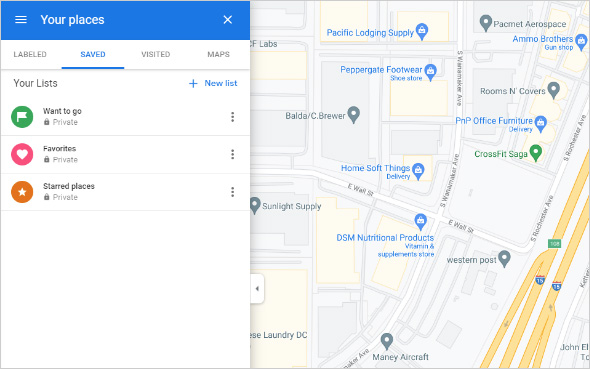 You have an option to categorize your places in 'Favorites,' 'Want to go,' and 'Starred Places.' Select a list, and it will display a map with a pin on the saved location.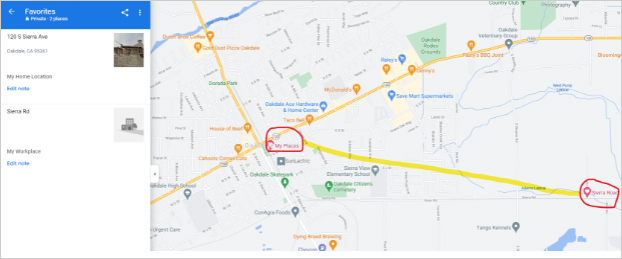 Do You Have More Than 10 Stops on Your Road Trip?
Upper Route Planner is a one-stop solution that allows you to add 500 stops in your road trip to make your journey happy.
If you're using the latest Google Maps mobile application, you will find 'Saved' at the bottom menu. Let's say you want to add more locations to "Favorites." First, input your location in the search box.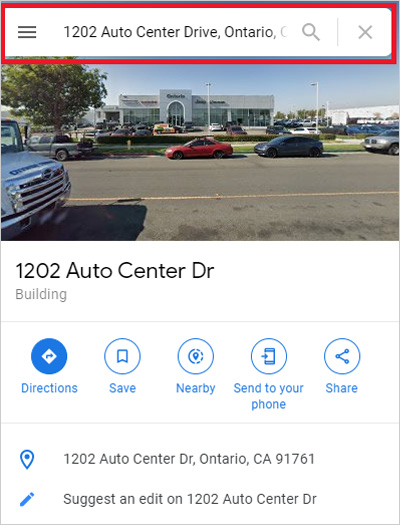 An alternate way is to use a red pin or location marker available in Google Maps. Select it and click on the "Save" button. Let's say my desired location is PnP Office Furniture, then just make a tap on that location on the map.
Once you click the 'Save' button, your location will be moved to a default list or custom list of your choice.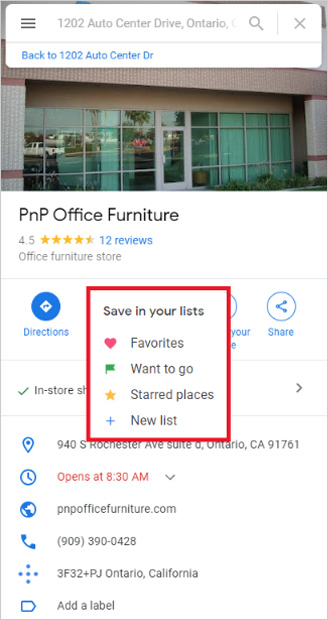 To create a custom list, click the 'New list' button.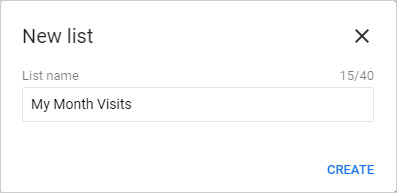 Now, let us add one location to our custom list.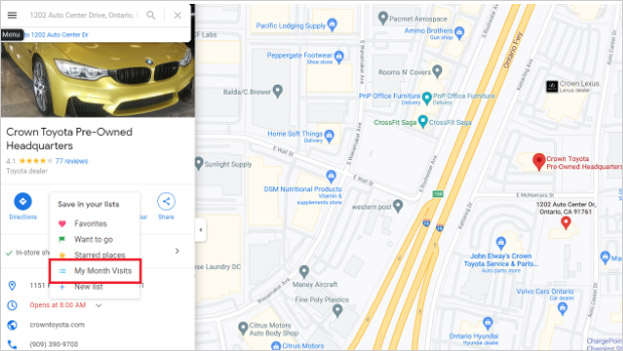 After saving a location, reload the map or refresh the page, and you'll see the list of locations in the custom list.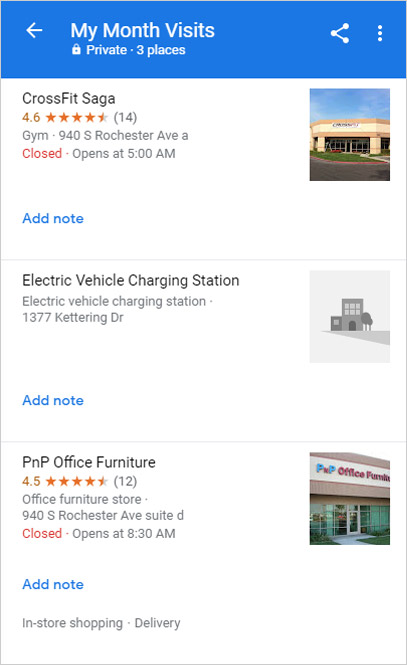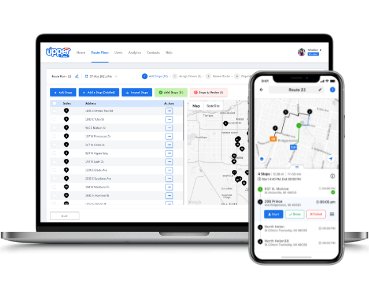 Upper Crew
A Simple-to-use route planner that every one is talking about.
Save up to 95% of planning time
Save up to 40% of time on the road
Plan 500 stops at once
No credit card details required
Pin Multiple Locations Using Google Maps Creator
The next possible solution to map multiple locations on Google Maps is by creating multiple maps.
First, expand the main menu and go to 'Your Places.' It will now display four columns: ' Labeled,' 'Saved,' 'Visited,' and 'Maps.'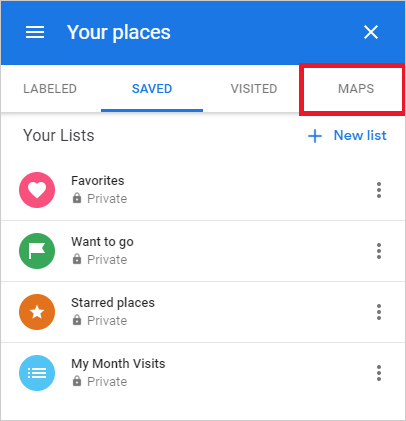 Saved: classifies the places that you choose to visit or have saved for reference.
Visited: classifies the places that you've already visited before.
Labeled: shows the locations that you have provided as part of your personal information, such as home address and office address, or other places that you have labeled differently.
Maps: shows all the maps that you have created.
To create a map, go to the column 'Maps.' At the bottom of the panel, click the 'Create Map' link, and it will launch Google My Maps on a new tab.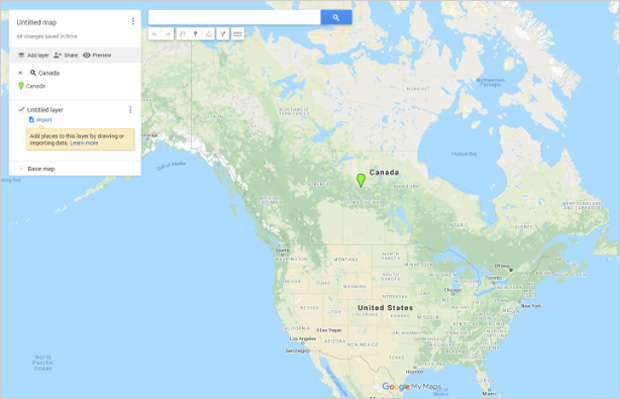 This feature enables you to create custom maps by drawing lines, adding markers and directions, and customizing layers and the base map.

How To Add Markers?
You need to tap on the map where you first point it by clicking on the marker icon. Next, input the essential marker description, and once you click save, you'll see the location with latitude and longitude coordinates.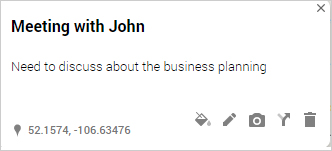 Once you've added multiple markers, you'll be able to see the multiple destinations on the top left corner, as highlighted below.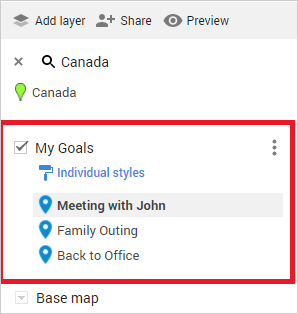 Likewise, you can add multiple points by clicking on the "Add destination." In addition, there are some advanced options that you can apply to your custom map.
Add line or shape
Add driving route
Add biking route
Add walking route
Let's see how they work.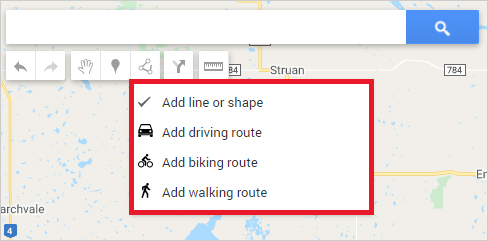 Adding line or shape

This option will just plot a line from one location to multiple points. You need to click on your preferred location and then select another location. You can even enter your location name in the search bar.

Once you're on the next location, double-click on the location to save the next destination point. Similarly, you can do the same process for multiple destinations.

Driving directions

This option is for users who want to travel by car. The process remains the same.

Adding biking route

you can even create a route with multiple destination points for bikers

Add walking route

If you want to create a walking route, then use this option.

How to add directions?

The next option is to add directions. You need to click on the "Add directions" option available on the top menu.

It will look something like this. To add more destinations to it, click on "Add Destination."
How to measure the distance and areas?
The last but most important option is measuring the distance from one location to another. For that, you need to click on the last button available on the top menu.
In this case, point to one location and click on the next stop. Then, drag your mouse to another location and likewise to all your destination points. Finally, you'll be able to see the total distance traveled.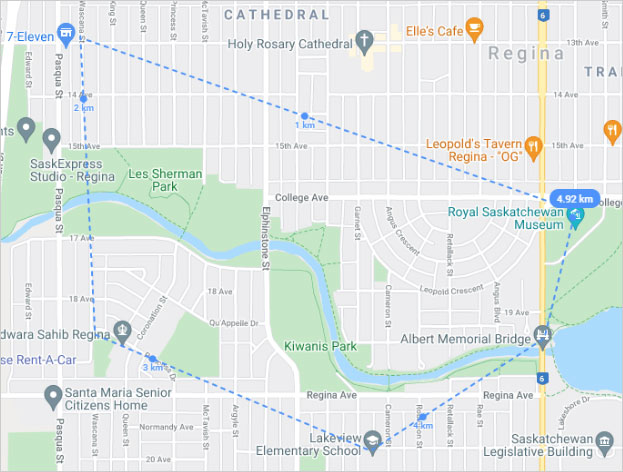 Import Locations on Google Maps Using Spreadsheet
The best part about Google Maps is that it allows you even to import the data from spreadsheets. First of all, you have to create one excel file containing your essential information like address, city, zip code, and other details.
One such example is shown below, where we have kept data.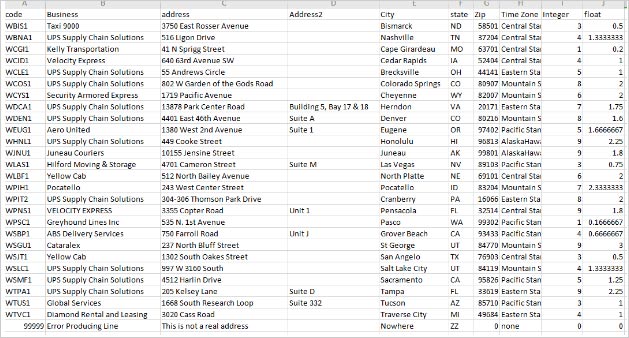 The next step is to upload the file either in CSV or Xls format. For that, click on "Add layer" ⇒ Import.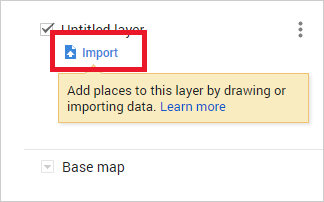 Select your file, and first, you have to add your placemarks.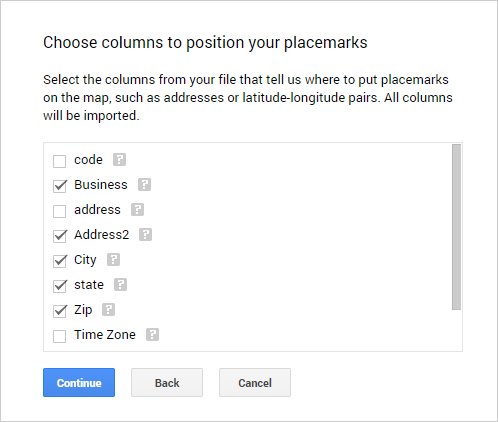 And now give a name to your marker from any one column in the sheet.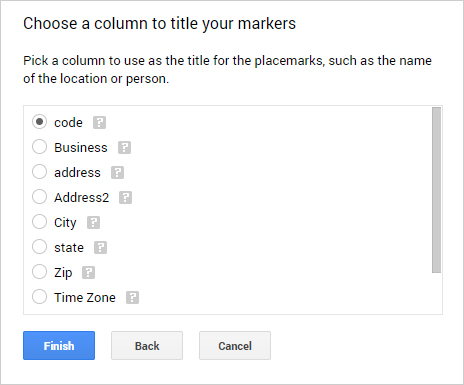 And here you go.

Limitations of Map Multiple Locations in Google Maps
Of course, Google Maps help you provide the best routes to reach your destination. But there are certain limitations in using Google map like:
It allows you to create a route with a maximum of 10 stops
It does not provide you with proof of delivery
It does not take into account time windows, driver breaks, time constraints, or restrictions
The routing can be inefficient at times
No routing or route optimization is possible
With Google Maps, you have multiple options to select like walking, driving, biking, and transit. However, Google Maps has a route planner, which helps you drive directions to multiple destination points.
It will also provide different options to the user when it adds several locations. These capabilities are available both online (using the web-based tool) and on mobile apps. On that point, there is an app available for both Android and Apple.
Now you'll ask me: Is there any best solution to deal with such limitations? Yes. Upper Route Planner is a one-stop solution for you. This route optimization software solution helps you in many ways.
It allows you to create unlimited stops with a few taps on your mobile.
You can easily check the proof of delivery.
It provides you with the best-optimized route by considering time windows, time constraints, and even driver breaks.
It helps you to decrease your route planning time, and so you can spend more time fulfilling deliveries.
FAQ
Yes. You can add more than ten destination points, but there are more chances of breaking down the app. But one of the best recommendations is to avoid such long trips and adopt other route software like Upper Route Planner that supports unlimited stops per route.
Your current location is the default and starting location in Google Maps. Then click the three dots in the mobile app or site's upper right-hand corner and select 'Add Stop.' The order in which you enter the stops is how your route gets mapped.
Conclusion
By following all the steps mentioned in the article, it will be easier for you to map multiple locations on Google Maps, and it can even result in creating custom maps.
We have come across the easy steps with suitable examples for map multiple locations and making your trip easier. In addition, Google Maps provides you with the routing solution to reach your destination by entering a maximum of 10 stops per route. For more stops to include in your Google map becomes more complex, and it's better to use route optimization software like Upper Route Planner.
This software solution allows you to create and manage multiple stops and drivers quickly with just a few taps on your mobile. Just input your source and destination point with unlimited stops and leave everything to the Upper.