Efficient data track planning and optimization directly impact the success of an e-commerce business. By selecting the most direct route, the package gets to the customer's site on time, you keep operational costs down, and everyone is happy.
Failure to plan track data may lead to your driver getting lost, the package arriving late, losing a customer, and potential references from them. You may incur high operational costs. That is why you should ensure you select the most direct course data for your customer deliveries.
4 Factors to Consider When Identifying Efficient Delivery Planning Avenues
For most e-commerce businesses, drivers' salaries and fuel costs account for about 59% of operational costs per mile. The secret to keeping these costs down is proper course data optimization. That said, here are four crucial data optimization factors to ponder when planning the most direct route from one point to another: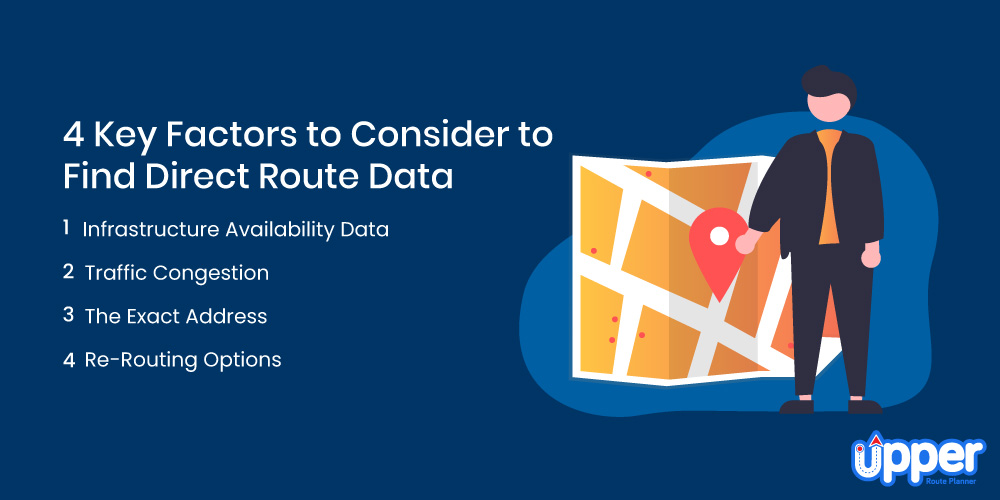 1. Infrastructure Availability Data
The quality of infrastructure on a particular road determines how quickly and reliably customer packages are delivered.
For instance, if you have a package to be delivered from your depot to point C, to get there, your driver has two options; they could either go directly from the depot to C or from your depot to C via point B.
The first road is full of potholes and practically impassable when it rains, while the second one is smooth and traffic-free. This makes the depot to C via B road ideal since it is smooth and free of traffic.
2. Traffic Congestion
Consider road congestion data to find the easiest avenue to your destination. This is critical because traffic jams are quite expensive. According to INRIX data, traffic congestions cost Americans about $1,400 a year and $88 billion in total.
You can't always escape traffic, but you can search data on various roads in advance so you can identify one with as minimal traffic as possible.
While you can do this manually by looking for traffic data on a particular road, an easy way to go about it is by using the most direct route planning app with such data algorithms.
3. The Exact Address
Where's your customer located? Having the customer's site data helps you identify the easiest road to take and the most convenient one based on the number of deliveries your driver has to make that day.
It also means your driver won't waste time searching for the exact address because they already have data on where to go.
4. Re-Routing Options
Although proper data route optimization goes a long way in facilitating smooth-sailing deliveries, your drivers may not always be able to complete their stops according to your data.
Sometimes unforeseen delays such as traffic may come into play. When that happens, the driver may have to find an alternative to the most direct route while on the go.
While this dramatically alters the rest of the course, you can limit the impact by compiling data on the most direct re-routing alternatives while selecting the most efficient avenue.
For instance, while selecting the most straightforward road from A to C, search and compile data on the most direct re-routing options from A to C.
Plan and Optimize Your Deliveries Efficiently
Efficient data track organization cuts fuel costs, increases safety, reduces operational costs, facilitates efficient product dispatch from your site, and increases customer satisfaction.
While you can always compile this data manually, a solution like Upper Route Planner is the way to go if you want to find accurate data on the most direct route from one point to another.
What is Upper Route Planner?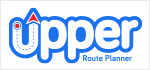 Upper Route Planner is a route planning and optimization software that helps delivery drivers and contractors create efficient daily delivery routes. Along with the web-based tool, Upper Route Planner offers a mobile app for Android and iOS devices to support customers on the road.
Use Upper Route Planner to Create the Most Direct Route
Delivery and e-commerce businesses are built on the promise of quick delivery. This requires figuring out the most direct route to the customer's given location. We hope the factors mentioned above in this article have helped you understand what is required to build the most direct and efficient routes.