Want to plan routes quicker and deliver more in less time?
Create Multi-stop Routes in a Few Seconds With Upper Solo Route Planner App
Take the guesswork out of planning your routes and be more efficient at performing each delivery task. Our human-centric design and dynamic route optimization algorithm have helped various independent contractors and delivery drivers power through daily routing mayhem. Create routes, optimize them, and receive support for your delivery operations through our native iOS and Android applications.
Take Upper Solo with you wherever you are going!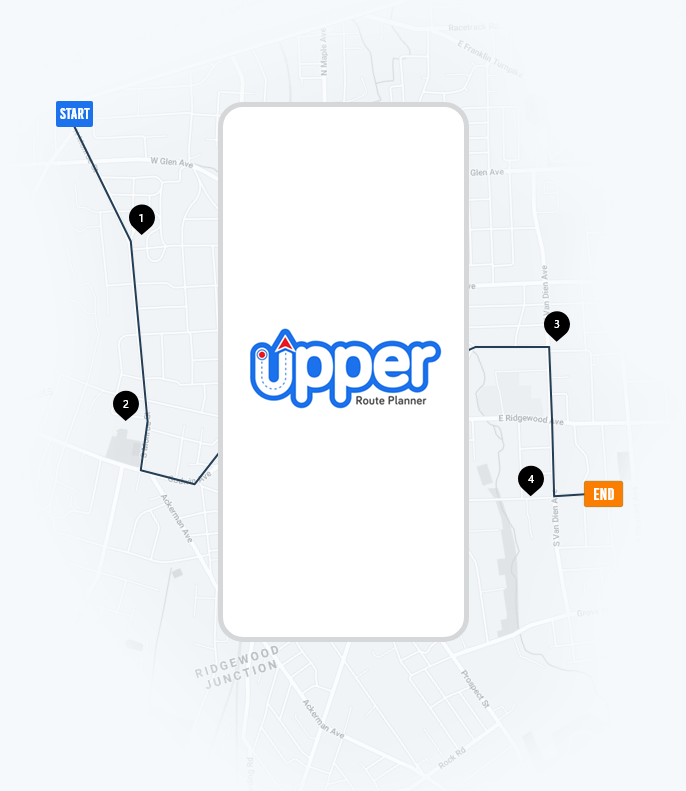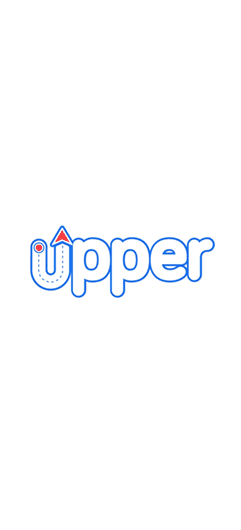 Mikkel Nielsen
Ballonkompagniet ApS, CEO
Saves Many Hours On The Road
We are very happy using the Upper solo app for our deliveries everyday. Before upper, we have tried multiple other solutions, but nothing matches the user-friendly flow upper has created. At different solutions we were limited to only 25 stops which was great for most of days, but those few days where we had 26+ it was useless. Thank you for a great application which saves many hours on the road and for your always great support.
Words from Our Client
Plan & Optimize Your Delivery Routes Effortlessly!
Reduce
Planning Time
Save hours of daily manual work with automatic route optimization and saving routes for regular deliveries. Upper Solo's route planning and optimization algorithm help you cut planning time by 95%.
Optimize up to 500 Stops
Optimize multiple stops per route, add special instruction for each stop and generate proof of delivery for tracking and record-keeping. In addition, upper Solo makes deliveries easier with settings like driving preferences, vehicle type, and service time.
Cover More Stops on a Single Route
30% increase in the number of orders accepted, cover more stops with each route and spend less time on the road. Upper Solo makes sure your productivity increases multifold with each stop.
Save Cost & Increase Profits
Upper Solo is the only tool you need to manage your deliveries better. Cut down the amount of time you spend, save costs, and scale profits. Complete more deliveries per day to earn you more money.
Saves cost and increases profit for only $7.99/month. Sounds like a good investment, right?
Get started with Upper Solo today!
Receive the Help You Need, At Every Step of the Delivery Process
Excel Import
Upper Solo simplifies the first step of route creation by facilitating Excel import of addresses. Then, simply fill up all the columns and line them up in the proper order, and you are ready to go!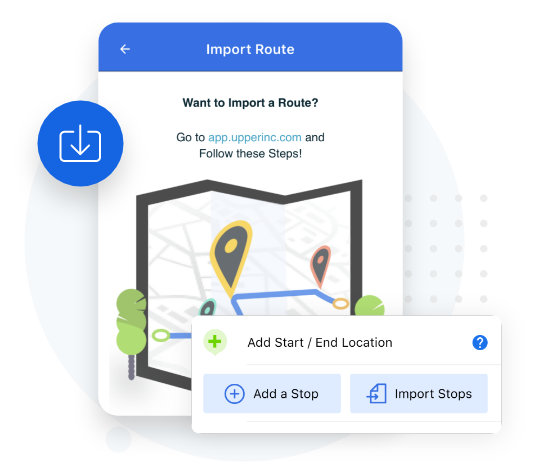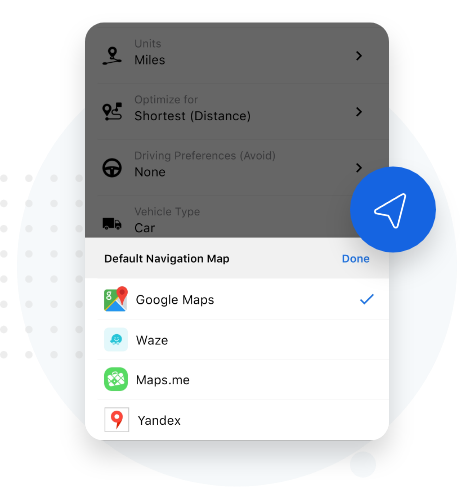 Navigation Support of Your Choice
Export your optimized routes to various navigation tools like Google Maps, Apple Maps, Waze, Yandex, and Maps.me.
Optimize According to Your Mode of Transport
Optimize your routes for a walk/hike or if you're using a particular vehicle like a car, bike, van, or truck.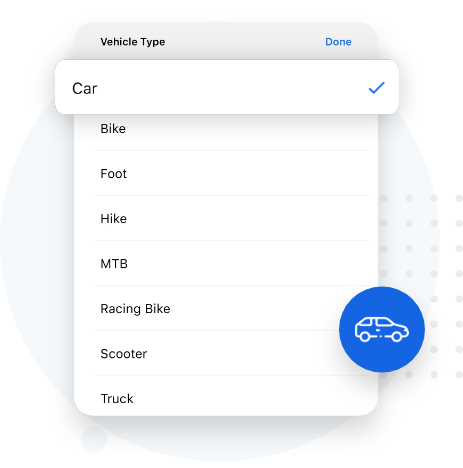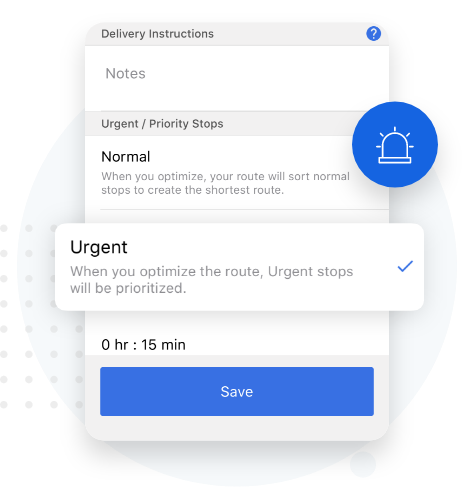 Add Priority Deliveries
Got urgent order request? You don't have to manually take care of urgent deliveries. The route optimization algorithm will identify the urgent stops and prioritize them other stops.
Set Driving Preferences
Do you want to ensure your drivers avoid over-crowded roadways on their delivery routes? Afraid Not! Upper Solo will optimize your routes by considering your driving preferences. Your drivers will be able to steer clear of congestion on the delivery route.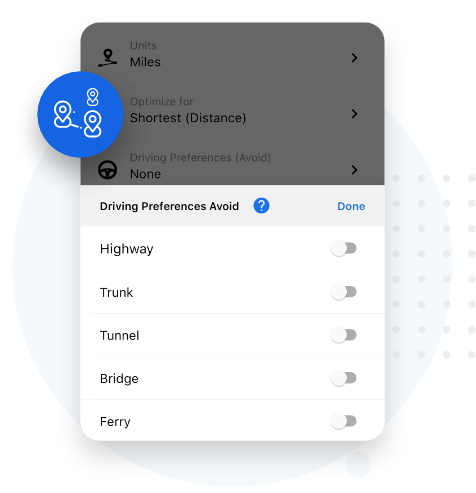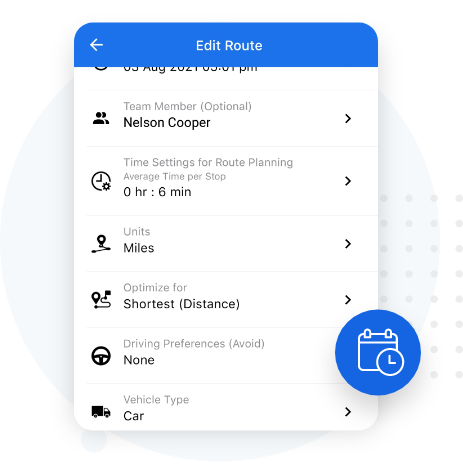 Modify Routes on the Fly
Edit your delivery schedule, add more stops, remove stops, or add more details to your routes while the delivery is still in progress. Upper Solo accommodates each little modification without having to re-route the route entirely.
Proof of Delivery
Need a record of who signed for the package? Proof of delivery helps you keep track of all your deliveries and improve accountability. Record proof of delivery by way of capturing customer signature, photos, and notes.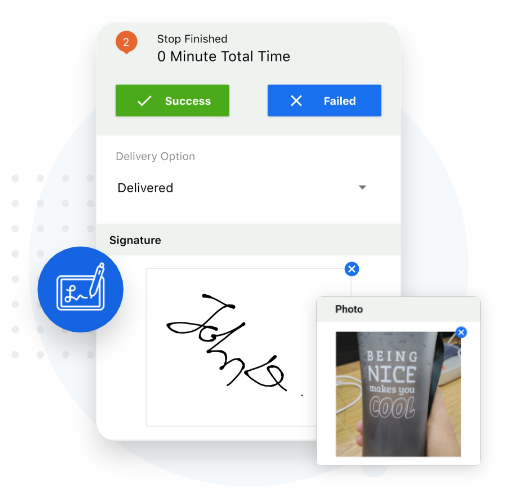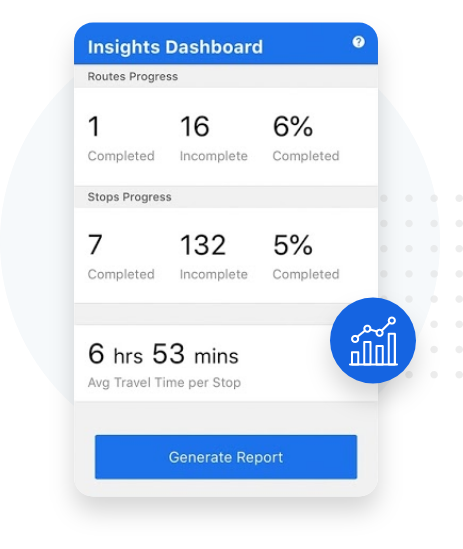 Reports & Analytics
End-of-day reports and analytics for your deliveries help you keep a clear record of all the tasks carried out during the day.
Straightforward Pricing for a Straightforward Route Planning App
A cost-effective plan for all your individual routing needs
Create Unlimited Routes
Add Multiple Stops
Optimize Route
Plan up to 500 Stops at once
Proof of Delivery
Import Stops with Excel/CSV
Analytics and Smart Reports
A simple to use, feature rich route planning and optimization software
Recommended

Leader150 Stops

Per month

Champion

500 Stops

Per month
Growth

25 Stops

Per year$3.92 / Month

Recommended

Leader150 Stops

Per year$6.41 / Month

Champion

500 Stops

Per year$15.83 / Month
Want to power through your daily delivery challenges?
Get your hands on Upper Solo for guaranteed efficient route planning & optimization for each delivery.
Frequently asked questions
Curious how Upper Solo can add value to your business? Here are some commonly asked questions
What does the 7-day free trial include?

Can I use Upper Solo just for the purpose of creating proof of delivery?

Proof of delivery is one of the features. But if your priority is just generating proof of delivery, you can still make use of Upper Solo.

Can I optimize routes according to my vehicle type?

Yes, you can choose your vehicle type in Advance Settings at the time of creating routes. Your routes will then be optimized according to your vehicle type.

Does Upper Solo work in my area?

Can I use Upper Solo on my multiple devices?

Of course, Upper Solo can sync on all your mobile devices seamlessly. All you have to do is login into the app with your credentials and you will be able to view your past deliveries, progress and plan new routes.

Why am I unable to import my Excel spreadsheet?

Make sure you upload a CSV or Excel file. In order to correctly import your spreadsheet to Upper Solo, make sure all the fields in the spreadsheet are correctly filled. All the details need to be structured in their respective fields.

Can Upper Solo be useful for me if I'm an independent contractor visiting multiple clients in a day?

Upper Solo is developed for any independent driver or contractor that visits multiple stops or clients during the day. You can instantly create routes with hundreds of stops, add notes, and keep a track of all the clients you have visited in a day.

What are the payment options available to me?

For Upper Solo, your monthly subscriptions will be auto-renewed through your App Store or Play Store accounts.