Delivery Management Software
Get a Bird's Eye View on Your Daily Deliveries and Drivers With Reports & Analytics
Boost the performance of your drivers and optimize service delivery with the reports and analytics feature on our delivery management software.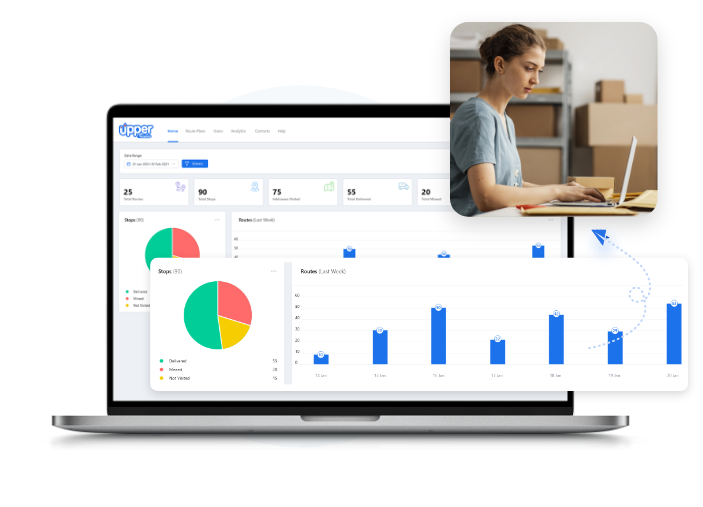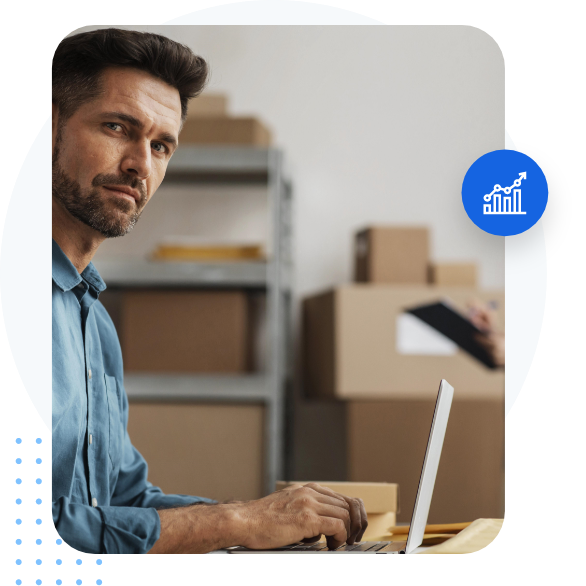 Generating Delivery Drivers' Performance Reports is Easier Than Ever
Measure delivery performance for each route carried out by your drivers. Find out whether they are accomplishing all their delivery tasks efficiently or not with Upper Route Planner's reports and analytics.
Get an overall idea of the total number of tasks performed by your delivery drivers throughout the delivery operations
Easily generate and download weekly reports
Analyze the delivery driver's performance in detail
Monitor the performance of the delivery team and business
A Route Optimization Software with Advanced Reporting
Upper Route Planner has made it easy for you to get a detailed analysis of each delivery route carried out by your drivers. Track delivery performance and boost productivity!
Gain Access to Delivery Performance Analytics With Upper Route Planner
Collect and visualize real-time statistics to guage your operational efficiency using a centrally synced delivery management system.
01
Summary report
The Route Plan Summary Report shows information regarding:
Date
Driver
Time
Status
Delivered Stops
Missed Stops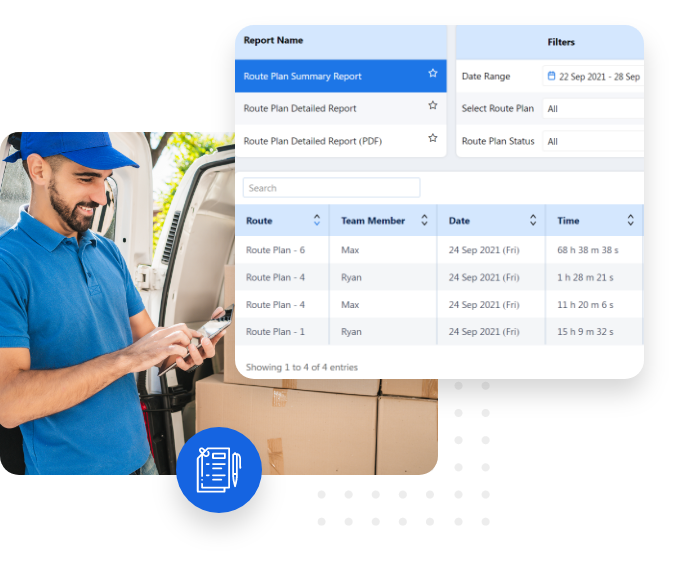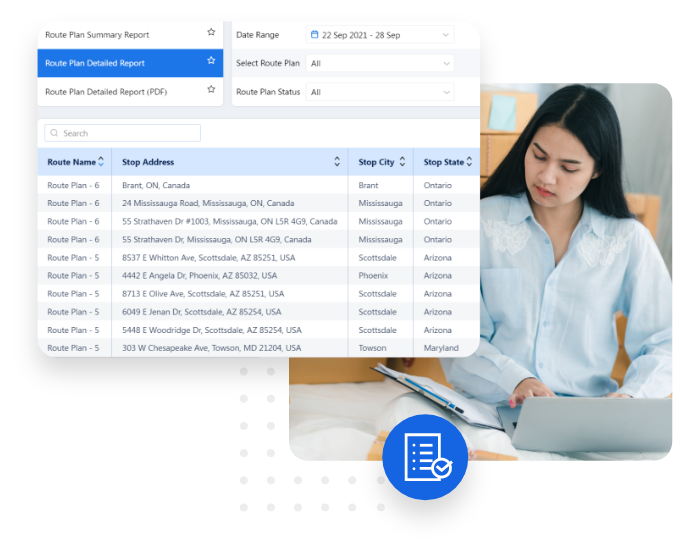 02
Detailed report
The Route Plan Detailed Report will present you with information like:
Stop Address
City
State
Zip Code
Longitude & Latitude
Completion Time
Note for Driver and Team
03
Detailed PDF report
A PDF version of the delivery performance report can be downloaded from the web. An alternative way where you can easily download your daily or weekly reports all the necessary key performance indicators. It includes some of the most important KPIs like proof of delivery as well.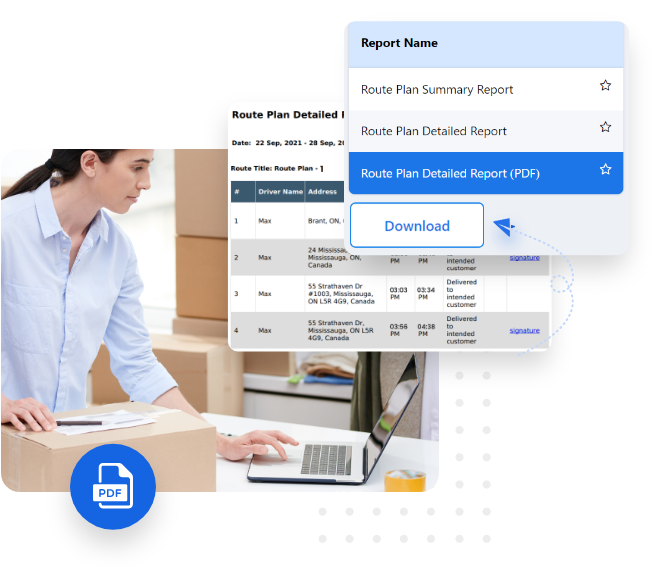 Get Daily, Weekly, and Monthly Analytics in Concise Reports
Generate and analyze the driver performance with accurate delivery KPIs.
Frequently asked questions
Curious how Upper Route Planner can add value to your business? Here are some commonly asked questions
What is the difference between a summary report and a detailed report?

A summary report will give you a basic idea about the delivery routes performed by your drivers. On the other hand, a detailed report will provide all the information, including additional fields specific to your delivery route.

Are drivers allowed to download their reports?

No. Drivers cannot generate or download the reports. Only the admin and dispatcher can check or download the reports of delivery drivers.

How are reports and analytics helpful for your business?

Reporting and analytics options help you in filtering, sorting, and grouping all data related to delivery routes for any available date or date range in one dashboard and analyzing the overall performance.

How do I generate an end-of-day report?

Once the delivery operations has been completed, you can access a performance report that gives you an overview of the deliveries completed or missed.

Click "Analytics" on the top of Upper Route Planner's dashboard. Choose a "Route Plan Detailed PDF" and select all the filters you would like to apply. Then click "Download."