Easy-to-use Delivery Route Planner Software
Save Time. Deliver More.With Automated Route Planning, Optimization and Dispatch.
Let's be honest, no one wants to plan routes for hours and still end up spending more time on the road! Upper Route Planner (a.k.a smart route planner) helps you plan efficient routes with multiple locations in just a matter of seconds. With our most efficient route planner, you can:
Save up to 95% of your planning time
Serve 40% more customers by optimizing time spent on the road
Get an eagle-eye view of your delivery operations
Don't just believe our words, experience it for yourself…
No credit card details required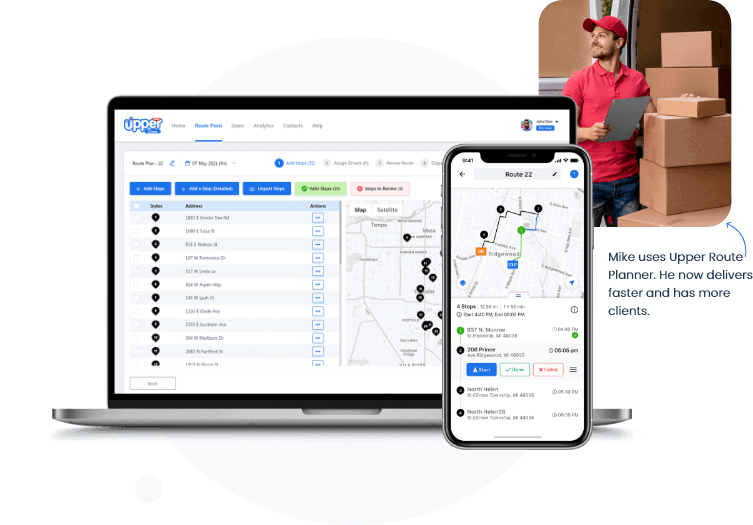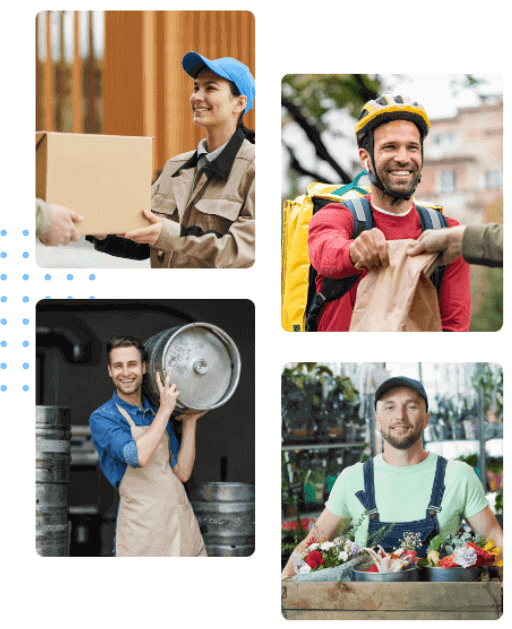 What is Upper Route Planner and Who is it For?
Upper Route Planner is a route planning and optimization software to help small to medium-size businesses manage and streamline daily delivery operations.
Who Is It For?Ideal for couriers, meal kit delivery, retail delivery, flower delivery, and other small businesses that require delivery drivers to cover multiple destinations in one day. We have designed this software to eliminate the chaos of manual route planning and help you scale your business more profitably with optimized routes and turn-by-turn driving directions.
Why Should You Give It A Try?Trusted by 500+ businesses, our simple route planning software delivers many benefits like
Automated Route Planning
Import Stops via Excel or API
One Click Driver Dispatch
Driver Mobile App
Proof of Delivery
Analytics and Smart Reports
Don't take our word for it, try it out and see how simple and hassle-free route planning is with us!
For Solo Workers and Self-Employed Drivers
(Available for iOS and Android platforms.)
For Business with Teams of Multiple Drivers
(Web and mobile-friendly. No need to download.)
What our happy clients say about Upper Route Planner
"For the office time and manual time, we've saved about 10 hours per week. The speed is great, It's super super fast!"
Nathaniel Pool
Managing Partner of Chef Nicole (Miami)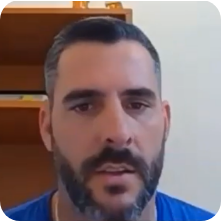 What Can Upper Route Planner Do For You?
Upper Route Planner can help you automatically optimize routes, considering many factors like service time, time windows, real-time traffic, and avoiding ferries, tolls, and highways.
SAVE 95% OF ROUTE PLANNING TIME
Add Hundreds of Stops in Seconds
Create efficient route plans with multiple locations quickly and easily. Instead of wrangling with spreadsheets and printouts, simply import the stops, and let our routing software create multiple routes in less than 5 minutes.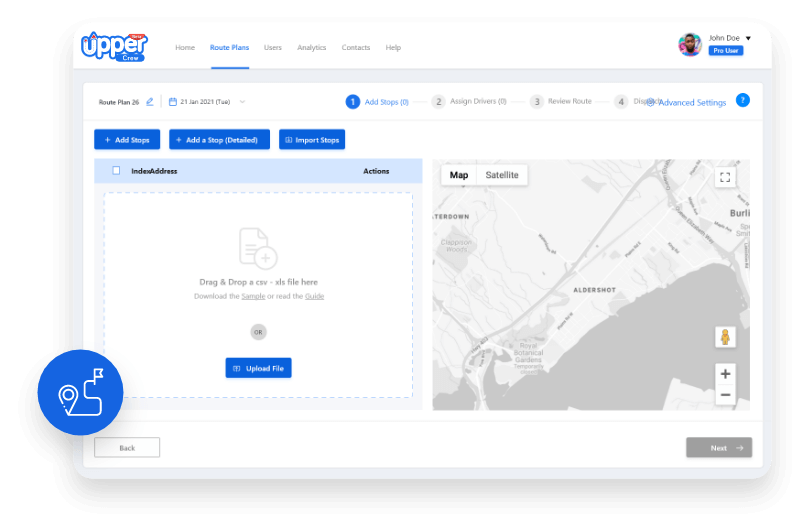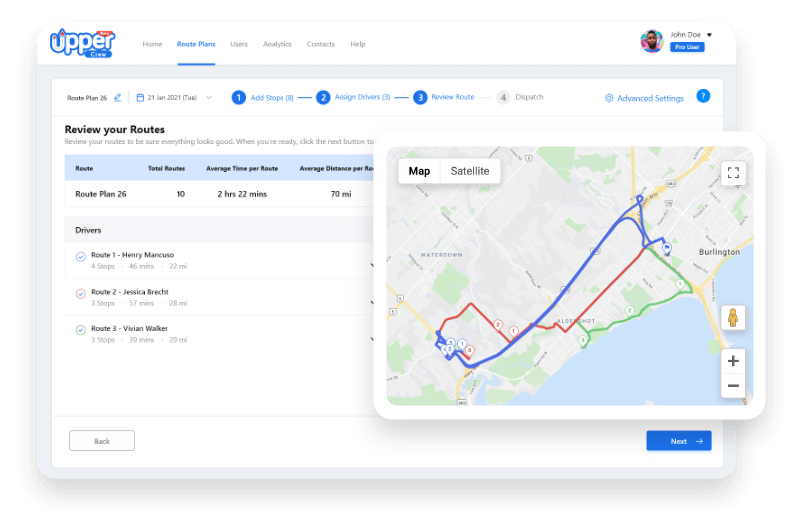 Save 25% of Driving Time
Get the shortest Routes
When you plan in pen and paper or excel, your drivers will be wasting time on the road. Our optimization algorithm will give you the most efficient routes using which you should be able to cut time on the road, saving gas, and drivers' salaries.
02
EASE & CONTROL OF YOUR DRIVER MANAGEMENT
Dispatch Your Drivers
in One-Click
No more headaches in dispatching, communicating, and managing your drivers and last minute deliveries. Just one click and you're ready to roll!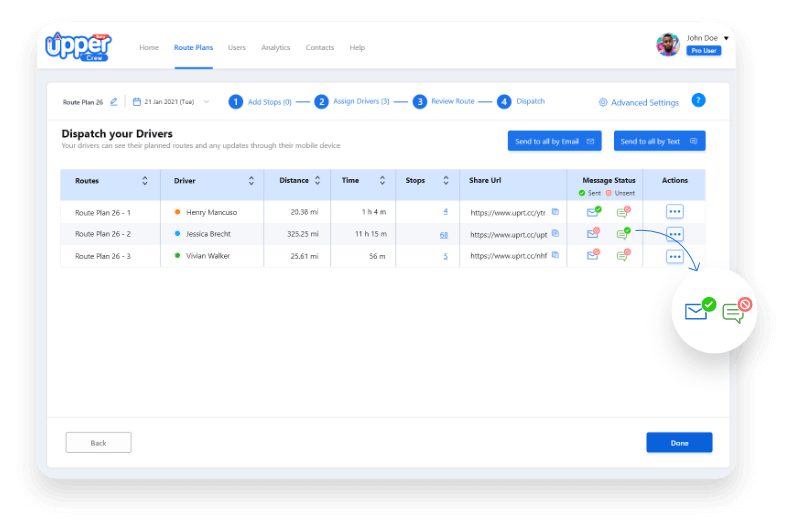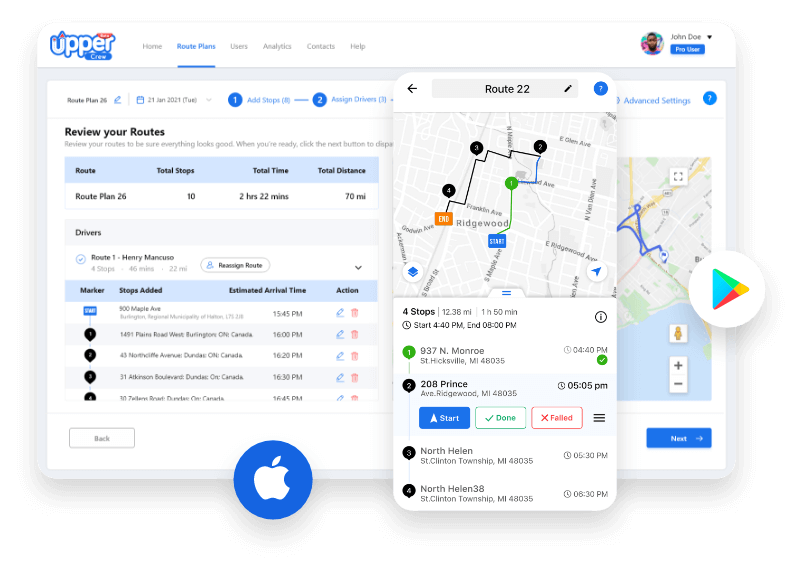 INCREASED PRODUCTIVITY FOR DRIVERS
Driver App – Mobile,Android, and Web-based
Your drivers will be in total control. Once they receive their route, all they need to do is click "start", and they are off. No hassle. No room for mistakes.
04
SIMPLE PROOF OF DELIVERY
Add Photos, Signatures, Notes, & More
What happens if a customer complains about the delivery not being made? Need a signature from the user before delivery? We got you covered.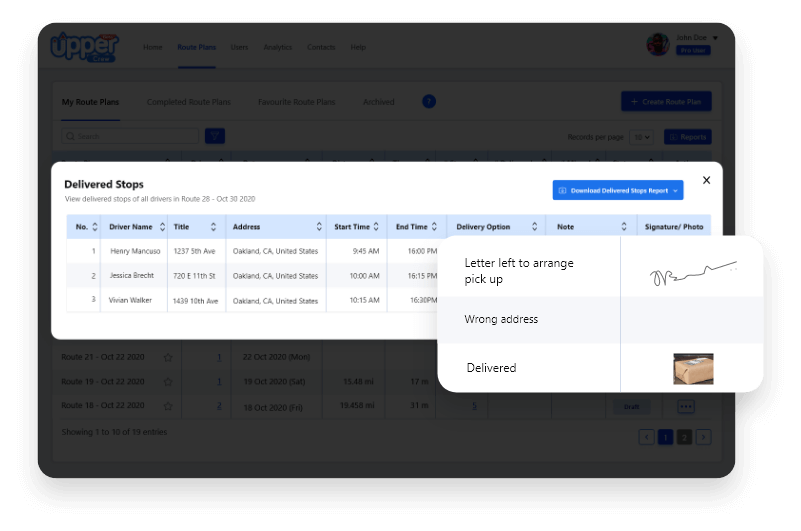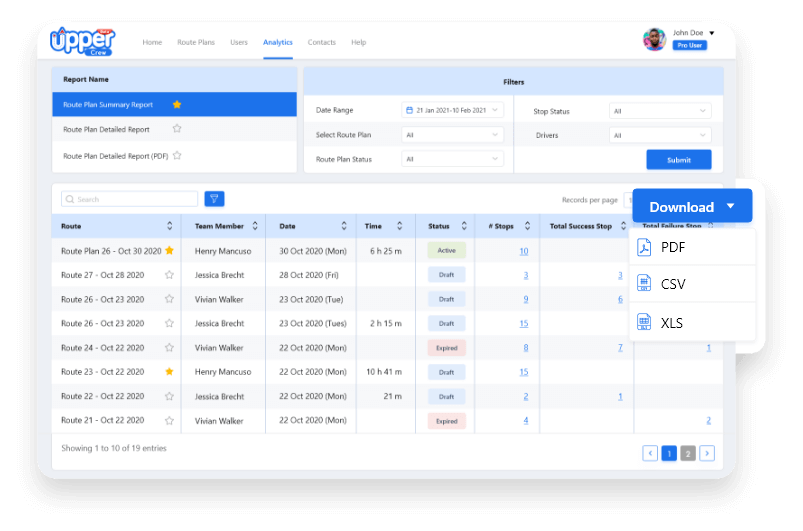 GET ACTIONABLE DATA
Data and Analytics
Gone are the days of being left in the dark. Get instant answers to all relevant questions to your delivery services.
How many stops were delivered yesterday?
What stops took the longest time?
What stops did we miss?
06
Testimonials
It's made my planning and scheduling the routes efficient. Running around the town as and when a new appointment drops in has reduced a lot after using Upper Route Planner app.

Managing 4 team members and their routes has never been easier. Simple, easy to use and optimizes effectively. Saves time compared to earlier methods. Love the bulk import function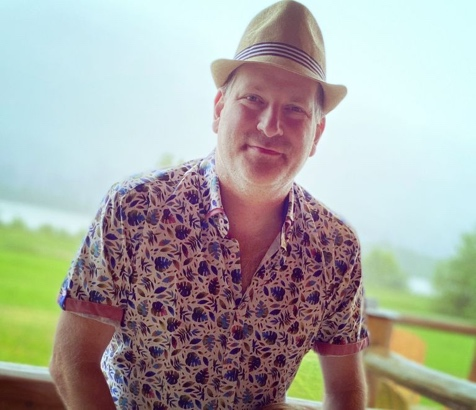 Upper Route saves us time. We deliver frozen goodies. So the fastest route allows us to add more deliveries every day. The mobile app makes it possible to accommodate last-minute changes. While ensuring we still get the most out of our route.They are always finding ways to save us time and money with new features and a proactive support team.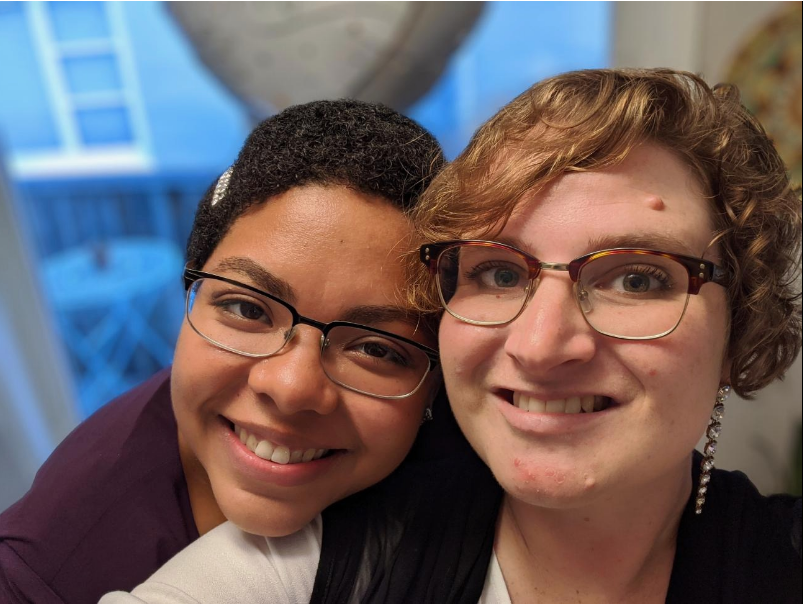 Experience SIMPLE delivery management today!
Whether your business specializes in delivery of goods, products, food, or services, manual route planning takes way too long and is too inefficient. We are here to help. Upper Route Planner makes route planning a breeze, and will save a surprising amount of time and money, so you can focus on what you want: grow your business and free up your time.
No credit card details required
Route Planning Tools, Tips, and Advice