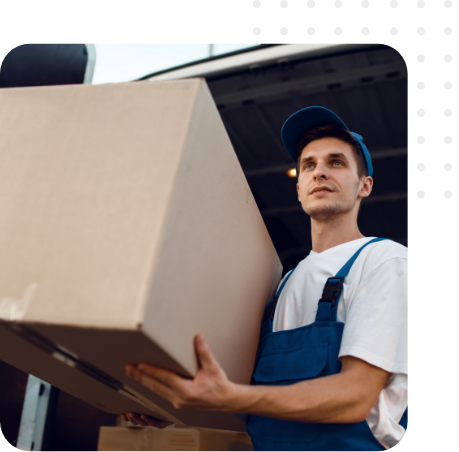 Reducing Last-mile Delivery Costs with Highly Optimized Delivery Routes
Our route scheduling and optimization capabilities help you reduce miles traveled, minimize fuel costs, and boost revenue
Our real-time routing technology enables much faster delivery planning and scheduling. It analyzes not only static road conditions but also dynamic traffic patterns for efficient route optimization.
Furniture retailers can quickly rearrange their delivery plans to fit in unplanned events or priority requests. Such dynamic needs require a dynamic software like Upper Route Planner.
Focus On Efficiency & Optimization To Scale Your Deliveries
Wondering how your competitors or other furniture businesses expand their operations? It is only possible when they focus on efficient processes and optimized outcomes.
Scaling a business is not only about selling or delivering more orders. It is about doing more and saving more with each sale i.e. making more customers happy and saving more time and resources.
To successfully run a furniture delivery operation, you need a route planning software that helps you:
Avoid time-consuming planning activities

Reduce fuel and labor expenses
Keep your customers happy

Expand your operations without expanding yourself
Yes, I Want To Optimize Routes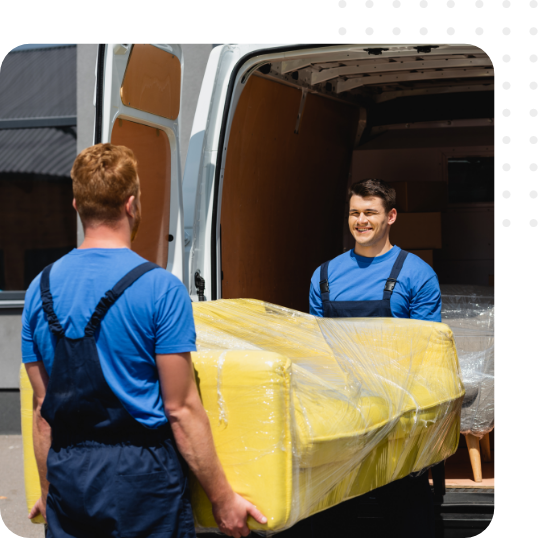 Upper Route Planner – The Brain Behind Your Furniture Delivery Operations

Automate Scheduling

​​Organize delivery schedules for months in advance and create optimized routes with our furniture delivery software to improve back-office efficiency and save up to 6 hours each week.

Optimize Time & Resources

Create consistently optimized routes that slash travel time, cut costs, and optimize resources – while minimizing any risk to your business. Our user-friendly & intuitive system ensures you are not wasting time anymore.

Impressing Your Customers

Don't you love it when businesses keep you in the loop and inform you about the whereabouts of your package? Your customers want the same thing from you. Our customer notification feature helps you keep them updated and happy at all times.

Scale Your Deliveries

Deliver furniture to more customers every hour of every day with our easy-to-use, time and cost-efficient furniture delivery route planner. With the support of your industry-leading technology, you are bound to scale your operations.
Get Your Hands on Upper Route Planner to Balance Efficiency & Customer Satisfaction
Our powerful route optimization technology saves time, increases customer satisfaction, and improves your bottom line.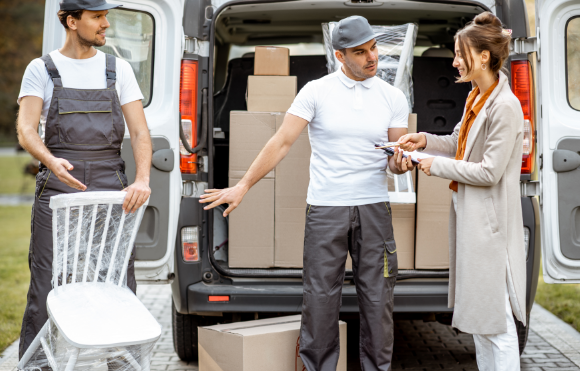 Schedule Deliveries, Dispatch Routes, and Improve Customer Experience With Upper Route Planner
Furniture Delivery Scheduling
Route Scheduling in Advance

Our advanced scheduling algorithm is designed to help you automate the planning of your furniture deliveries.

Instant Route Optimization

Optimize delivery routes for multiple drivers instantly. Automating route planning and optimization helps you save up to 6 hours of manual optimization time every week.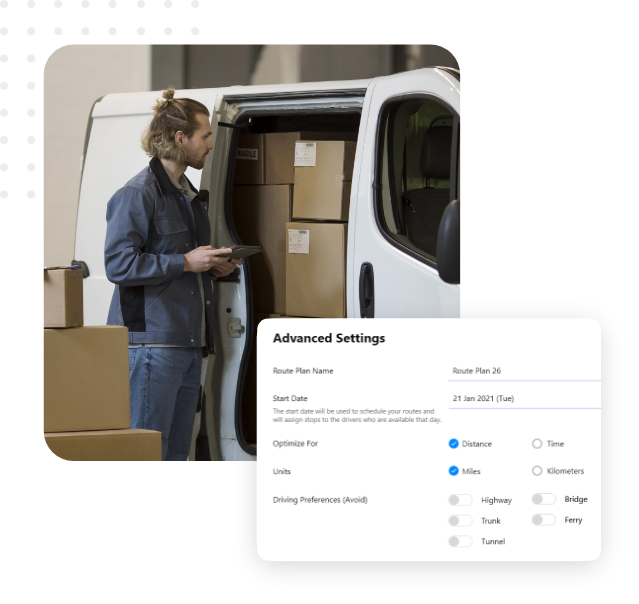 Build Tighter Routes
Set Priority Stops

Prioritize your delivery orders and ensure timely delivery of urgent orders. All your stops are arranged according to the priority order you allocate to each stop.

Delivery Constraints & Other Details

To build tighter routes, we ensure factors like time constraints, delivery time windows, and driver availability are considered. The route produced then will be the most optimized result.
Offer Exceptional Customer Service
Proof of Delivery

Customer signatures and images of furniture delivered helps you create evidence of successful delivery. False claims and customer complaints can be easily countered with proof of delivery.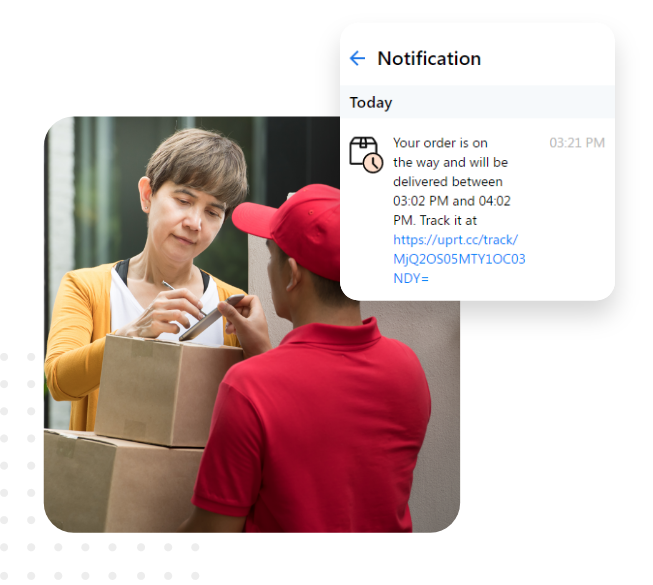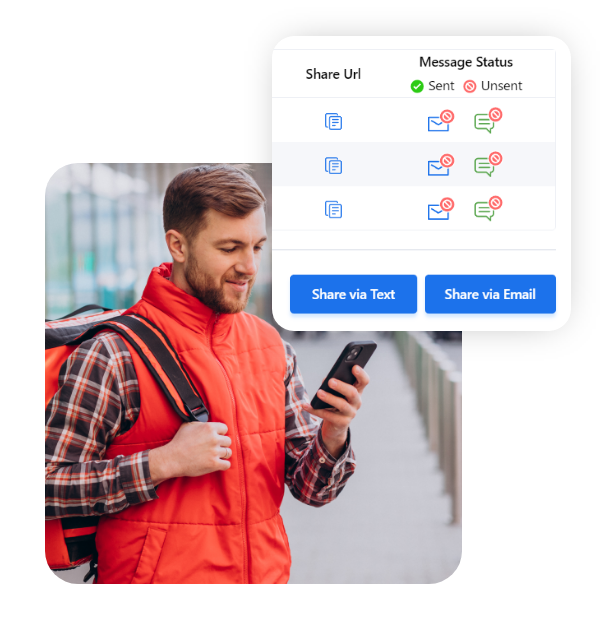 Make It Easy for Your Drivers
One-click Dispatch

Your drivers can receive their daily delivery tasks on their phone through SMS or email. With a single click, you can send out optimized routes to all your drivers.

Delivery instructions

Dispatchers can provide important instructions directly to the furniture delivery drivers to ensure timely deliveries. Drivers can easily check them out on their mobile phones instead of receiving a phone call.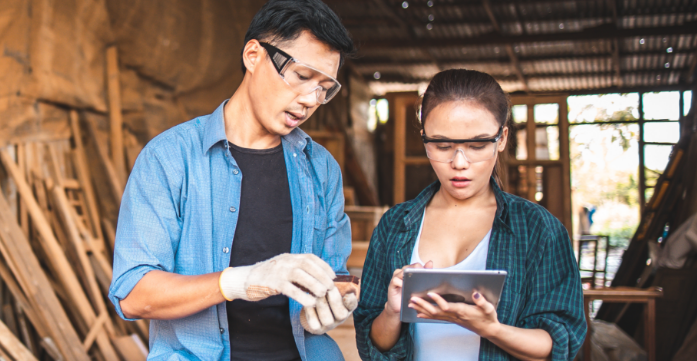 Industry Leading Solution To Support Businesses of All Sizes
Try out our route optimization software and you will see what we mean.
Start a Free Trial

Why Use Upper Route Planner for Furniture Delivery?
Scheduling Chaos Solved
Why take hours to plan your daily delivery tasks when Upper Route Planner can do it for you in minutes? Upper Route Planner helps schedule all your delivery tasks for months in advance.
Use Delivery Resources to Full Potential
Take full advantage of all the resources at your disposal like multiple vehicles, drivers, and fuel with an efficient and smooth-running process.
Optimize Time & Resources
Our route planning software is a time-effective and cost-effective tool to help furniture delivery businesses use their resources (people and money) wisely.
Make Your Customers Happy
With accurate ETAs, customer notifications, and timely deliveries, you can impress your customers and keep them happy.
Fitting in Last-minute Requests
Adding last-minute requests in your driver's schedule is possible. Optimize the route in less than 2 minutes to fit in the last-minute changes requests without delaying the start time.
Avoid False Claims
You're bound to get complaints about damaged furniture long after its delivered. Proof of delivery helps you against any false claims arising from customers.
Helps Make Better Decisions
Our detailed reports provide you with all the insights like number of furniture pieces delivered and total number of driver hours per week.
Planning For The Future
Swamped with delivery orders for the next 4 months and absolutely no time to plan? That's where Upper Route Planner can jump in and automate the planning for months in advance.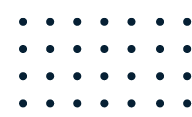 Start Optimizing Your Furniture Delivery Operations Today
See Upper Route Planner's optimization capabilities in action.