Growth in e-commerce & online stores shopping has increased the demand for courier services.

Customers demand minimal waits, maximum customization, quick response time & fully transparent process.

Customer preferences have evolved by their experience with new technologies & digital services.

Incorporating contactless delivery & curbside delivery function is the new normal in the delivery process.
How do you plan to optimize high-volume routes, manage multiple drivers, and simplify your courier delivery process?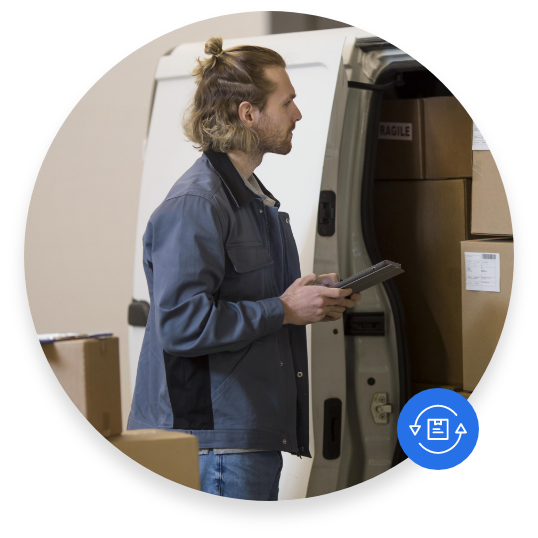 Scale delivery experience by fixing your internal procedure and optimizing your courier delivery activities.
Are you an independent contractor or a business with a bunch of drivers? Plan and optimize the delivery process for any number of drivers with automated route planning and optimization software. Optimize delivery routes with Upper Route Planner to provide smooth and time-effective deliveries.
Couriers have to often integrate pick-up and drop-off throughout the day. Tackle challenges like minimal wait times and establishing a transparent process with the help of Upper.
Start FREE Trial Today

Better manage your planning and delivery time.

Optimize delivery stops according to time windows and priorities.

Improve efficiency by 30-40% by automating planning and optimizing activities.

Improve accountability and communication with clear documentation.
Upper Helps You Deliver Postal Couriers On Time & Earn Customers' Trust
Accommodating multiple pickup and deliveries of posts and parcels can eat up a lot of time. You need to find a way to cut down time in the back office and be time-effective on the road as well. Upper Route Planner makes route planning easier, so you can perform the pickup and delivery according to the most accurately optimized plan.
Minimize Planning Time

Relieve yourself from manually planning all delivery routes. With our route planning and optimization features, you will save hours of planning time by optimizing 500 stops at once.

Dispatch Routes to Multiple Drivers

Instantly dispatch optimized routes to 10 of your drivers with a single click. Drivers can receive the routes through text or email. Make dispatching easier and focus on other essential tasks of your business.

Make Last-Minute Rerouting Easier

Dispatchers can instantly reoptimize and reassign routes in just 2 minutes to deal with last-minute changes without any hassle. Upper helps dispatchers to act quickly in times of crisis or urgent deliveries.

Establish Customers' Trust

Improve overall visibility of your courier delivery operations with live tracking links and earn the trust of your customers. It helps boost customer satisfaction.
Earn Your Edge Over Competitors By Offering Excellent Delivery Experience To Your Customers
Tackle an onslaught of new rivals with the support of the most sophisticated optimization features.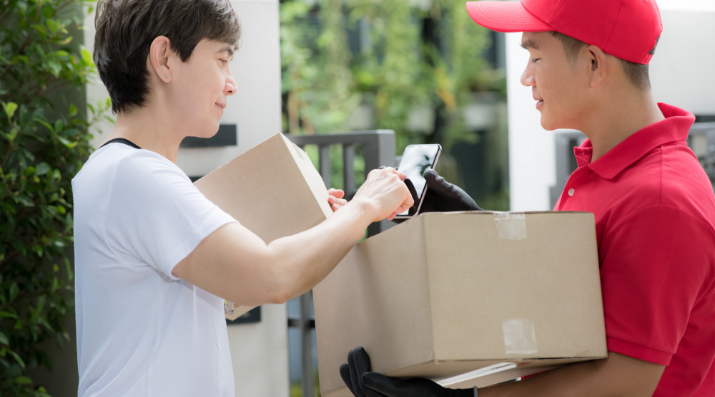 Provide Time-effective Courier Pickup & Delivery Services With Upper
Plan & Optimize Delivery Routes Accurately
Quick Excel Import

Dispatchers can easily import and plan up to 500 stops at once. Fill in the necessary details and import the sheet.

Add Delivery Constraints

Optimize each stop on the route by adding specific delivery constraints like time windows, service time, and curbside delivery.

Optimize Routes for Multiple Drivers

Upper offers quick, intelligent route optimization for multiple routes. It helps optimize hundreds of stops in less than 5 minutes.

Include Details

Adding distinct information for each stop like specific delivery instructions helps your drivers be more careful and specific while making a delivery.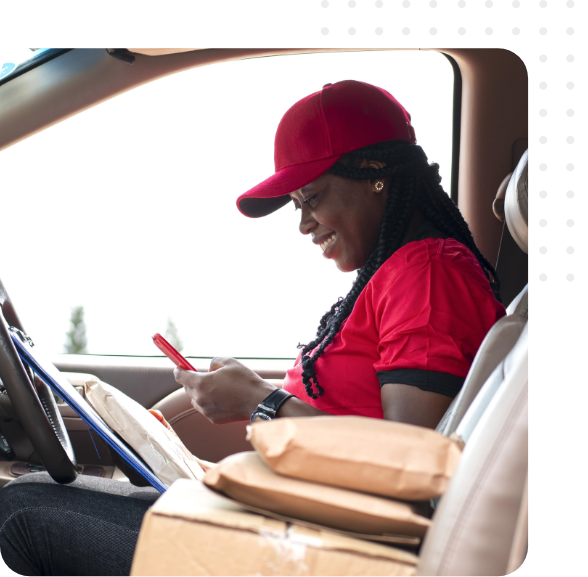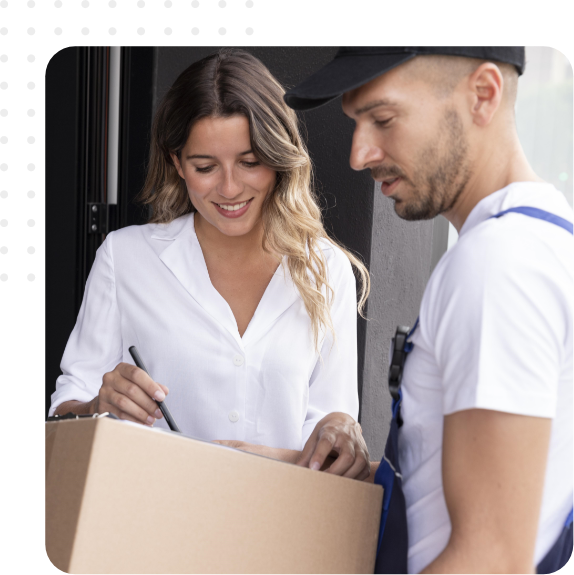 Improve Customer Experience & Measure Efficiency
Customer Notifications

Offer your customers peace of mind by sending out delivery notifications through email and SMS. The notifications can be sent out for each stage of the delivery process.

Proof of Delivery

Drivers can generate electronic proof of delivery. Capture photos, customer signature, or add notes for indicating successful delivery.

Package Tracking Link

The customer notifications include a link to track the package in real-time. Real-time tracking offers transparency and improves customer experience.

Reports & Analytics

Managers and dispatchers can get an overview and reflect on the daily delivery tasks carried out. Daily, weekly, or monthly reports help as tools for measuring efficiency.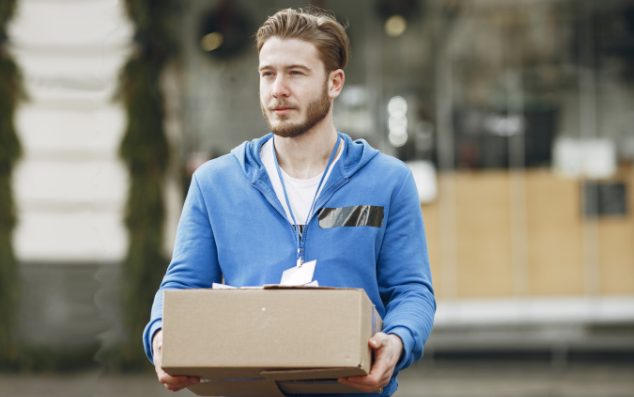 Offer Minimal Wait Time, Maximum Customization, & A Fully Transparent Process
Upper helps you to delight your customers by making delivery operations smooth and reducing delivery time.
How Does Upper Manage Your Post & Courier Delivery Service?
Optimizing Your Delivery Process
Upper not only optimizes delivery routes, but it streamlines your entire delivery process right from the planning stage to dispatch.
Reduce Back-office Load
Upper takes over most of the planning burden from dispatchers. It helps save time on the road, reduce back-office load, and improve dispatcher productivity.
Save Time on the Road
The best way to save time on the road is to make sure the planning is carried out flawlessly. Upper makes sure you save time in the office as well as on the road.
Improve Overall Visibility of Operations
Upper enhances the visibility of the delivery operations for businesses as well as customers with features like proof of delivery and recipient notifications.
Boost Driver Productivity
Accurately optimized routes, delivery details, and customer instructions keep your drivers on the right track. It helps avoid backtracking and makes sure your driver covers each stop on the route.
Improve Customer Experience
Live package tracking, proof of delivery, personalized delivery, and customer notifications immensely help you improve the customer experience for each delivery carried out.
Automate All Route Planning Activities With Upper Route Planner
Smoothen the delivery process and empower your entire delivery team using Upper!