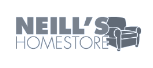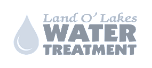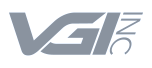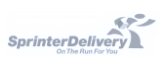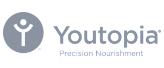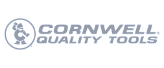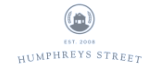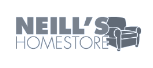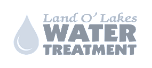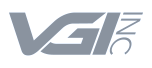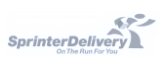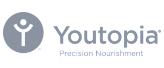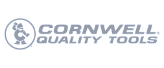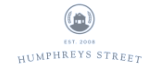 What Other Features Makes Your Life Easier?
What Other Features Makes Your Life Easier?
Import Stops
Create Route
Optimization
Dispatch
POD
Reports
Stories Directly From Our Customers
"It felt a little silly at first, it's a delivery app and you're not actually delivering anything and only taking pictures but fine, it works for us."
Anneliese Holland
Operations Administrator at Station 31 Partners
"The best feature for us was to be able to take pictures of the person with the product delivered. It helped us get rid of complaints about damaged goods on arrival."
Jacob Turner Steel
Supply Chain Manager at Parkwood Products Ltd
"UpperInc has really helped us streamline our delivery services. I'd recommend it to other businesses like meal delivery, bakeries, basically anyone making deliveries."
David Greensmith
Founder at Essential Meal Delivery
1.5K+ Drivers Use Upper to Perform
Faster Deliveries
1500+
Drivers
Utilize Upper
60K+
Hours Saved
Every Month
100K+
Deliveries
Every Month
CONNECT AND SYNC
Easily Integrate with Your

Favorite

Apps

Make the most of the Upper's flexible route optimization API. Utilize Upper API integration to seamlessly transfer your data from any third-party app. Fetch data in less than a minute from your existing software like Shopify, Woocommerce, or Salesforce.

Learn More
Frequently asked questions
Curious how Upper Route Planner can add value to your business?
Here are some commonly asked questions
Can I use Upper on multiple devices?

Of course, Upper Route Planner syncs seamlessly across multiple devices. All you have to do is log in with your Upper Route Planner credentials and start managing your delivery operations.

What are the payment options to avail Upper Route Planner subscription?

At Upper, we accept debit card, credit card or Stripe as mode of payment to avail monthly or yearly subscription plan.

What is a 7-day free trial?

7-day free trial helps you explore unique features so that you can know how well it works for your delivery business. Below is the list of features included in a trial version.

Multistop Route planning
Driver app
Excel import
One-click dispatch
Proof of Delivery (Photo/Signature)
Analytics and reports

Can I create route for multiple drivers on Upper?

For sure, Upper Route Planner allows you to add up to 25 delivery drivers. In fact, you can plan routes for all your drivers simultaneously using Upper Route Planner.

Is it possible to import more than one CSV file?

Why not? Dispatchers or managers can easily upload more than one Excel spreadsheets for creating a single route. We recommend you make sure all the fields are assigned accurately for the best results.

Do I need to install software for planning and optimizing routes?

No, you can directly access the route planner from your web browser and quickly start planning your multi-stop routes.

Can I view route distance in miles?

Absolutely, Upper allows its users to select miles or kms as a default option to display route distance.

Will Upper save my imported addresses?

Yes, as soon as you will add addresses on the Upper Route Planner, the software will automatically save them for your future use.
Planning Routes for Your Deliveries? Upper is all You Need.
Improve your delivery efficiency without sacrificing your time and cost with Upper
Route Planner.