An Intuitive Route Planning and Optimization Software To Help You Scale Multiple Driver Deliveries
If you are a small or medium-sized business with multiple drivers, Upper Route Planner has your back!

No credit card details required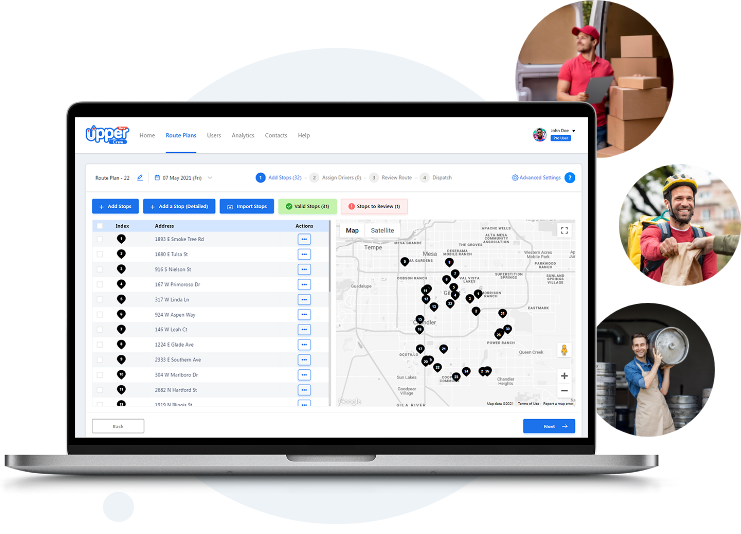 Are you spending too much time on planning and optimizing routes for deliveries with manual route planning systems? Why not give Upper Route Planner a shot for more dynamic routing to boost efficiency & customer satisfaction? With an arsenal of route optimization features, optimizing routes using our delivery route planning software only takes a few seconds.
Sort Your Daily Routing Chaos and Get the Most Out of Each Route
Reduced planning time with each optimized route
Our powerful route optimization algorithm works towards making each step of the planning and delivery process easier than ever. So, Upper Route Planner helps you cut down 95% of route planning time by creating the most optimal routes for multiple drivers.
Plan & optimize multiple routes at once
Create multiple effective routes for multiple drivers simultaneously. Got 200+ stops this morning to divide among 8 drivers? No problem. Upper Route Planner will create efficient routes and divide them among the drivers. Plan routes for same-day delivery at once without any hassle!
Fulfilling more deliveries with each route
When routes are correctly optimized, there is always space and time for more deliveries. With the Upper Route Planner software, you can easily accommodate more stops with each route to do more deliveries.
Improve profitability by reducing cost-per-
delivery
With properly optimized routes, you will reduce fuel costs while serving more customers at the same time. Upper Route Planner's last-mile delivery solution helps you deal with surges in demand without having to hire more delivery drivers for increased deliveries.
See What Our Clients Are Saying About Upper Route Planner
"For the office time and manual time, we've saved about 10 hours per week. The speed is great, It's super super fast!"
Nathaniel Pool
Managing Partner of Chef Nicole (Miami)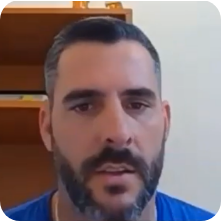 Plan and Manage Your Delivery Routes Like Never Before
Upper Route Planner software makes it possible to optimize routes and maximize the number of deliveries while saving time & money.
Fast & Simple Route Creation
You are running a flower shop and have 75 deliveries to be delivered by 3 drivers? Done. A meal delivery business with 500 stops and 25 drivers? No problem at all. Upper Route Planner, a route optimization platform will plan multi stop routes for multiple drivers in just a few clicks.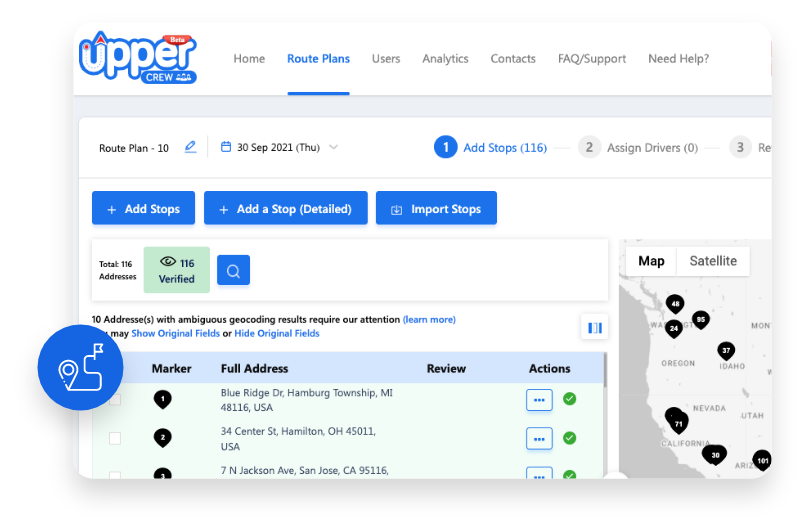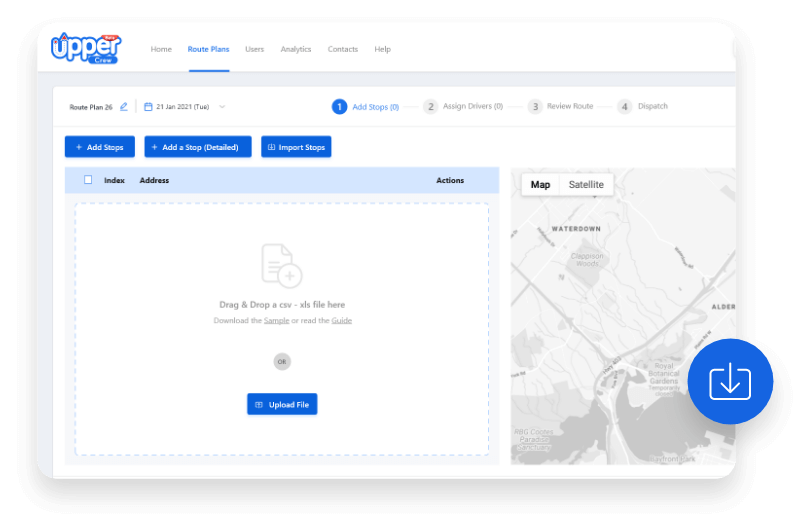 Simple Import from Excel
Upper Route Planner comes with one of the simplest import features. Simply line up all the necessary columns in the Excel document, upload, and voilà! Then, you're ready to roll. Schedule optimization of your routes in advance by choosing a specific date to optimize them in the future.
Add Contact Details
Add customer details like customer name, address, phone number, & email address. Save customer profiles to easily add repeat customers to a delivery route.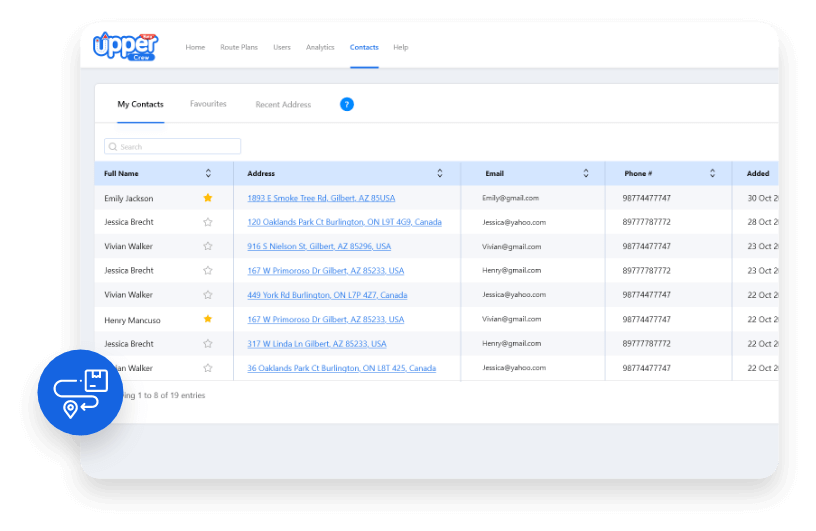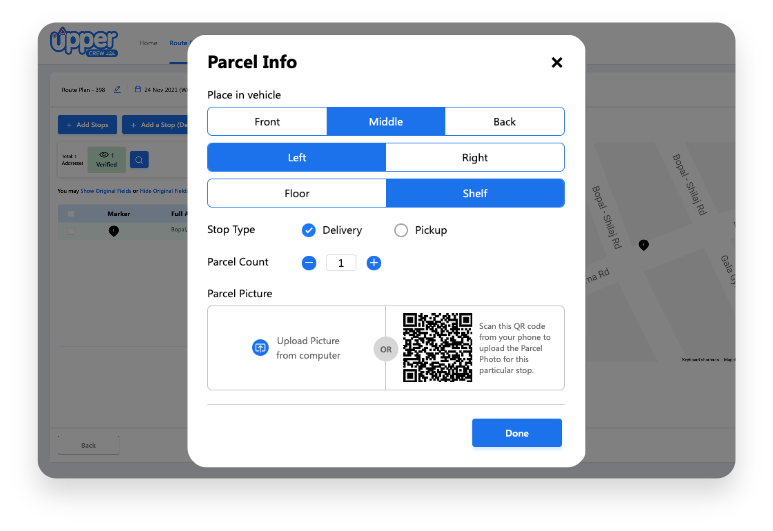 Add Parcel Info
Dispatchers can add Parcel details for easy identification. Attach parcel details like Placement in Vehicle, Parcel Count, & Parcel Photo to a particular stop. It helps your drivers save time at the time of delivery.
Add/Remove Drivers
Upper Route Planner facilitates adding or removing the drivers with ease. In addition, you can exclude the inactive drivers and choose not to pay for them.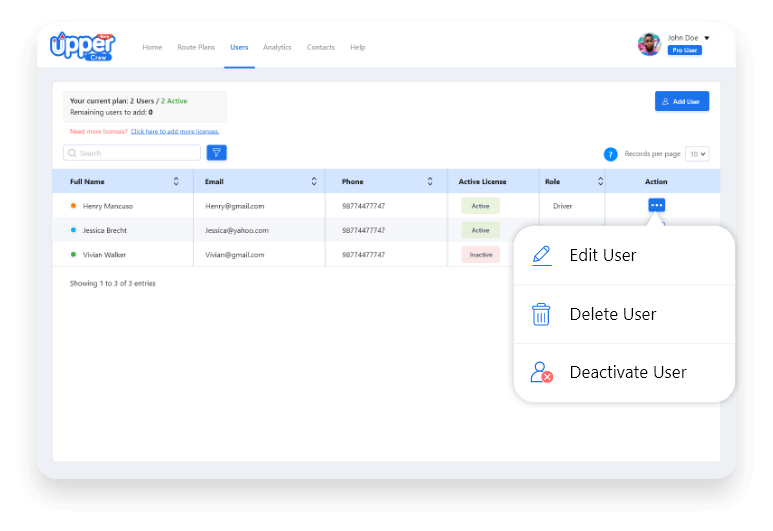 Adjust Driver Schedules
Upper Route Planner software allows dispatchers to set default locations for each driver, adding or removing more stops from the route.
One-Click Driver Dispatch
Sending the routes to your drivers with a single click through the web dispatch dashboard is extremely easy. Dispatching planned routes only takes seconds. Drivers can receive the most efficient routes through email or texts and be ready to hit the road!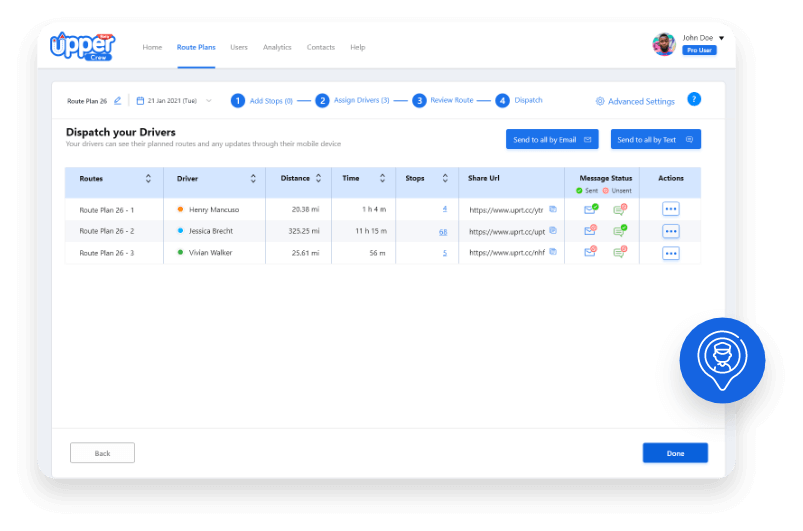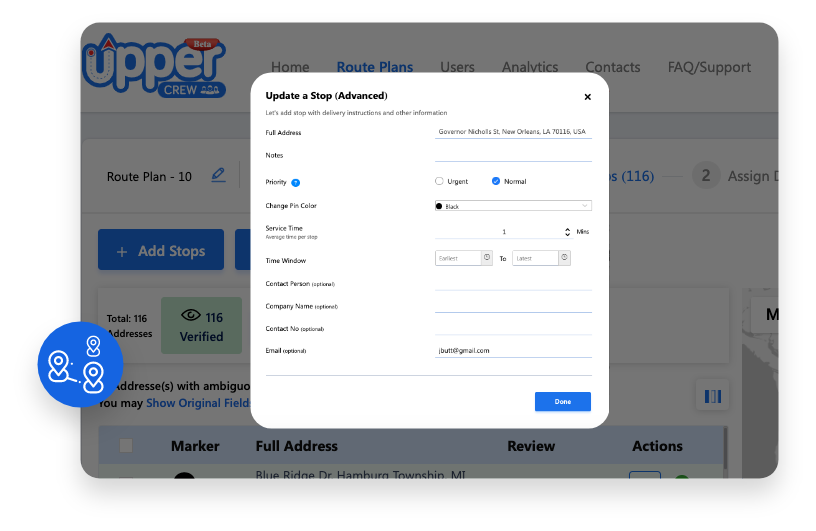 Add Delivery Constraints
Delivery businesses can exercise more control over deliveries with constraints like priorities, time windows, & service time, so they can focus on what matters most.
Proof of Delivery
Want to confirm whether a package was delivered and who signed for it? Proof of delivery helps your drivers capture customer signatures, attest pictures, and delivery notes. No need for a driver app.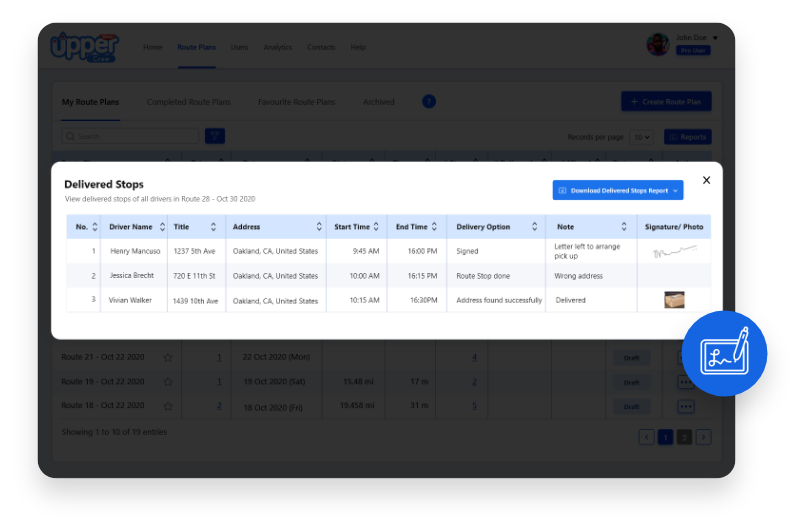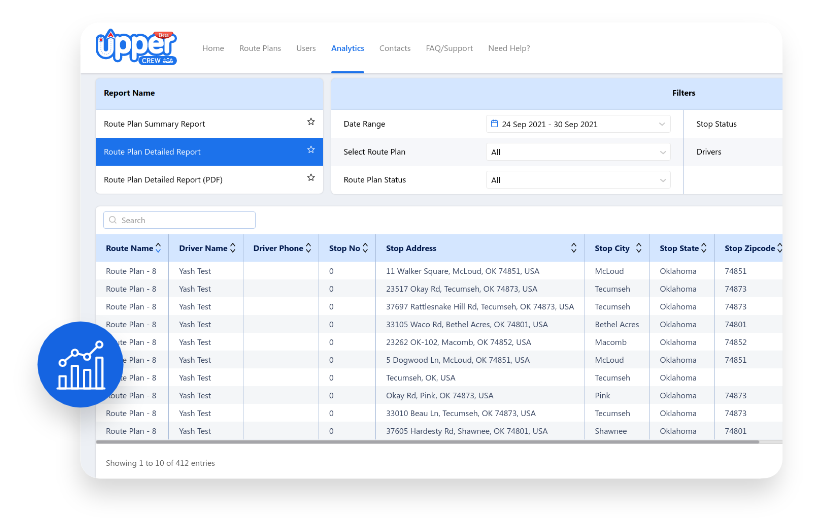 Reports & Analytics
With end-of-day reports, receive insights on your delivery operations with the support of internal notes and proof of delivery.
A Single, Best Value Plan For All Your Delivery Needs
One simple pricing for all core features to manage your delivery business.
Billed Monthly
Billed Annually
Get 20% OFF!
Plan 500 stops at once
Driver web app (No need to install / download)
Import with excel/csv
One-click driver dispatch
Proof of delivery (Photo / Signature)
Analytics and smart reports
Pay annually and get 20% OFF
Growth
$

39.99

Per driver/ month (Pay annually)Pay only $479.90 per annum per driver
$

49.99

Per driver/ month (Pay monthly)Pay only $599.88 per annum per driver
No credit card details required
Ready to take the next step?
Start planning and optimizing multi-stop routes with Upper Route Planner and save up to 95% of your delivery services planning time. Start your FREE trial today!
No credit card details required
Testimonials
Our customers say Excellent
4.6 out of 5 based on 1,209 reviews
It's made my planning and scheduling the routes efficient. Running around the town as and when a new appointment drops in has reduced a lot after using Upper Route Planner app.

Wagz and Wigglez Mobile Pet Spa
Managing 4 team members and their routes has never been easier. Simple, easy to use and optimizes effectively. Saves time compared to earlier methods. Love the bulk import function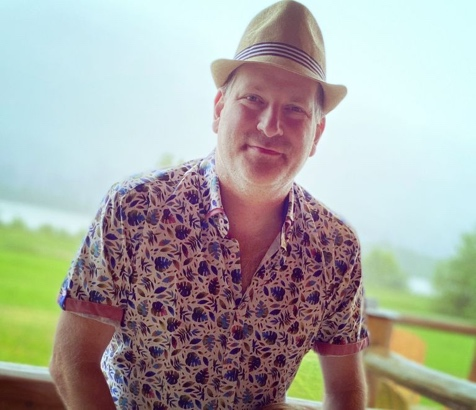 Zwicker Entertainment / Vancity Helper
Upper Route saves us time. We deliver frozen goodies. So the fastest route allows us to add more deliveries every day. The mobile app makes it possible to accommodate last-minute changes. While ensuring we still get the most out of our route.They are always finding ways to save us time and money with new features and a proactive support team.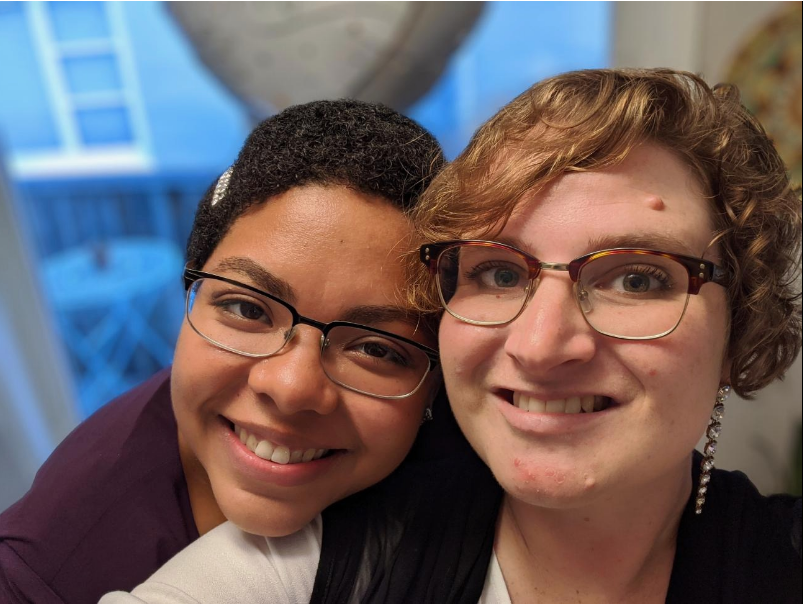 Frequently asked questions
I have more than 10 drivers, can I create routes for all of them on Upper Route Planner?

Of course, Upper Route Planner allows you to add up to 25 drivers. You can choose to plan routes for all your drivers simultaneously using our routing software. Start Your FREE trial now.

Can I import more than one Excel spreadsheet for creating a route?

Dispatchers or managers can easily upload more than one Excel spreadsheets for creating a single route. Just make sure all the fields are assigned accurately for the best results.

What does the 7-day free trial include?

The 7-day free trial of Upper Route Planner software includes all the features that are offered in the Pro version:

Plan 500 stops at once
Driver web app (No need to install/download)
Import with Excel
One-click driver dispatch
Proof of Delivery (Photo/Signature)
Analytics and smart reports

Do I need to install software for creating and optimizing routes?

Neither the dispatchers nor the drivers need to install software. You can simply log in to Upper Route Planner on your web browser and start planning and optimizing your routes.

Does Upper Route Planner work in my area?

Upper Route Planner is available for use in all countries.

Can I view the distance of the route in miles?

Yes, you can. Upper Route Planner presents the distance on the route using miles or kilometers, depending on your choice.

Can I save routes for future reference?

Absolutely, you can mark your regular routes as Favourites so you can use them or refer to them again sometime in the future.

Can I use Upper Route Planner on multiple devices?

Yes, Upper Route Planner syncs seamlessly across multiple devices. All you have to do is log in with your Upper Route Planner credentials and start managing your delivery operations.

Which payment methods can I use for Upper Route Planner subscription?

You can pay for monthly or yearly subscription of Upper Route Planner using your Debit Card or Credit Card.