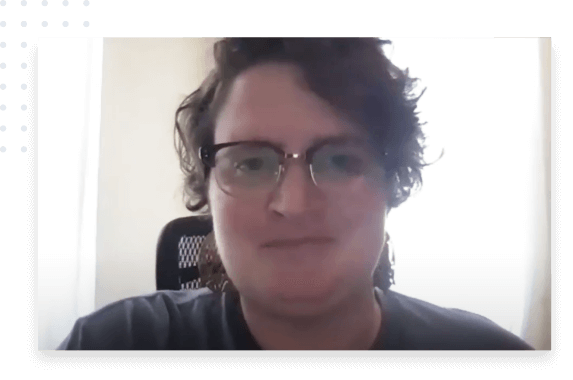 Wishlist.Delivery Simplified Everything From Planning to Optimizing and Made Their Food Delivery Business More Profitable
"We're comfortable taking on more and more orders because we have Upper Route Planner and what that does is it makes our business more profitable."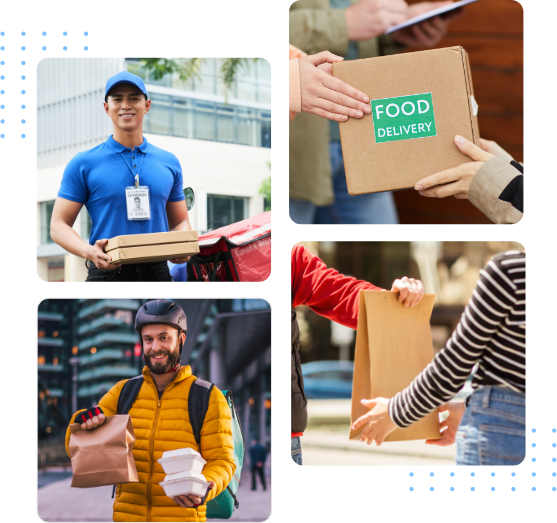 About Client
Wishlist.Delivery Maker is a locally owned and operated food delivery business based in California. They deliver a variety of meal kits, local bay area food, and frozen foods.
Wishlist.Delivery Maker creates, assembles, delivers, and collaborates with local chefs to deliver fresh & delicious food. They have a unique selection of foods to choose from.
Company Location

USA

Objective

Delight customers with timely delivery
Situation & Challenges Faced By Parkwood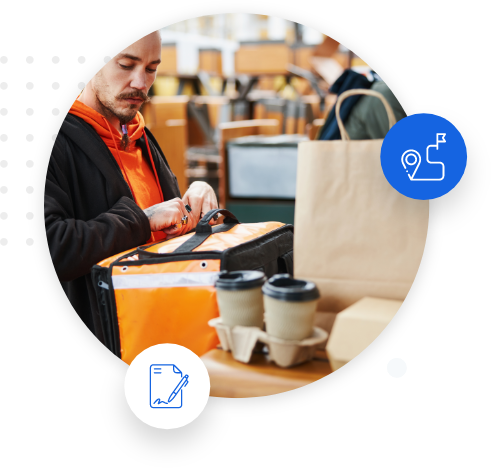 Here's How Wishlist.Delivery Maker Handled Its Delivery Process:
Used to plan each route manually for the delivery.
Spent over 3 hours in planning delivery routes and deciding how to face traffic.
Used to rely on guesswork rather than having efficient delivery routes.
Made use of Google Maps to estimate and create a route plan.
Challenges Faced by Wishlist.Delivery Maker:
As they are working with time-sensitive deliveries, it was challenging for them to deliver on time.
With hiring more drivers and expanding the business, it became difficult to plan for multiple drivers manually.
Creating routes and fulfilling orders manually was incredibly difficult and incredibly time-consuming.
They could only fit in a handful of orders in their 4-hour delivery window.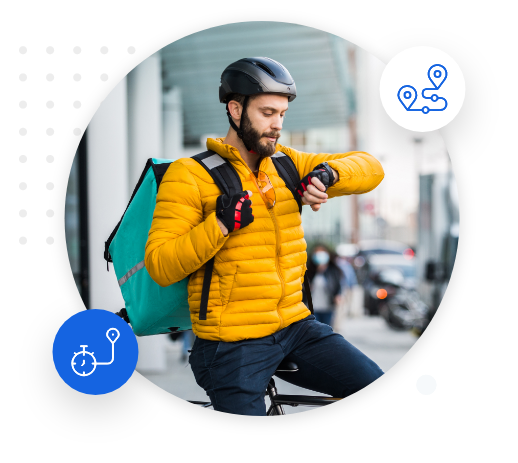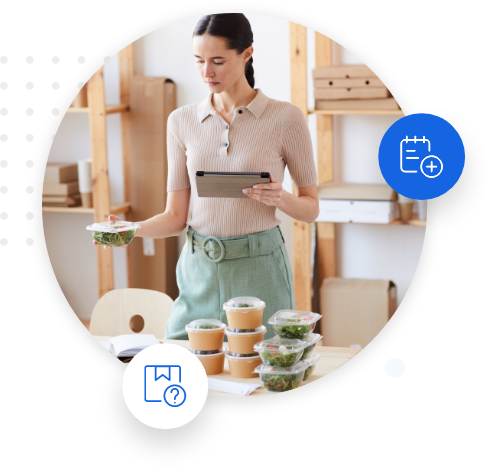 How they planned delivery routes before using Upper Crew:
They had to resort to a "Guess-and-check" strategy for route optimization.
They spent 3-4 hours every day trying to figure out the way to plan stops in a way to avoid traffic.
With Google Maps, they could only plan up to 10 stops on each route, so they were looking for a more efficient solution.
Save Up to 90% of Time in Route Planning & Optimization With Upper Crew
Upper Crew's quick and easy route planning system automates your planning process and helps you save 7-8 hours of planning time each week.
Solutions Offered by Upper Crew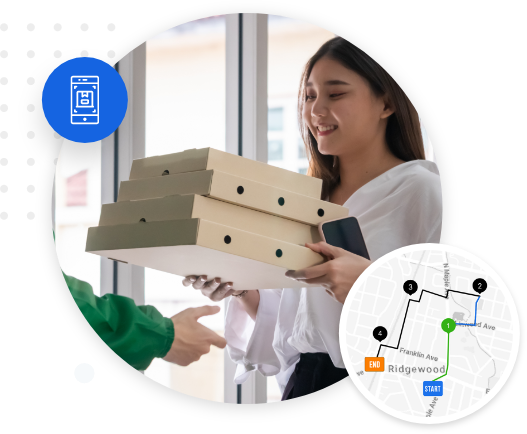 Upper Crew Offered the Following Solutions to Wishlist.Delivery:
Upper Route Planner has simplified everything like route planning & optimizing and made the whole process efficient.
Upper helps them manage all the information in one place optimized routes, reports, and record proof of delivery.
The software is incredibly helpful with last-minute changes, which were not possible earlier, and made it easy to delight customers by making fast deliveries.
The technical team at UpperInc is incredibly easy to reach, incredibly supportive, and knowledgeable.
The team at Wishlist.Delivery found our software easy-to-use and affordable as it helps them accommodate more people in a 4-hour window.
Upper made their business more profitable and helped them in expanding it gradually.
Using the service time feature, Wishlist.Delivery reduced delivery time from 20 minutes to 10 mins and then 5 mins as they make use of a service time feature.
The Results Achieved After Using Upper Crew
85%

of the planning and optimizing time is saved!

60%

increase in the total profit of the business.

70%

increase in customer satisfaction.

100%

simplification in the delivery process.

75%

reduction in delivery time taken by drivers.
Cut Up To 90% Route Planning & Optimizing Time With Upper Crew
Plan & optimize delivery routes for multiple drivers instantly with Upper Crew's savvy route optimization algorithm.
How Upper Crew Helped Jacob Save Time & Expand Its Business?

I'd like to know about yourself, your company, and your typical clientele.
In December 2019, a friend of ours decided to switch careers to become a chef, and she needed someone to make deliveries. So we took that on as a side-gig, and after a short amount of time, we realized that there is some business potential here.
By the end of 2020, we decided to invest fully. So now we are looking forward to hiring more drivers and expanding.
We typically work with time-sensitive deliveries like food-pre and local bay area food prep makers. However, as we have expanded our business, creating routes and fulfilling orders manually became difficult and incredibly time-consuming.
We know that there had to be a better solution for creating efficient routes that were not guess-and-check. So we started using Google Maps and tried to work our way through what would be most and least efficient. But we also had a problem with the number of stops that we could put in. So we looked and found an Upper Route Planner. Upper Route Planner has really optimized and made the whole process efficient. We have all the information in one place. We know that it generates routes that are going to be most effective. It gives us reports that we can analyze our business off of. We are comfortable taking more orders because we have Upper and what that does is make our business more profitable.
We looked at a lot of software and Upper Route Planner was very easy to use and affordable. We know that when dealing with new software, it's important to have technical support. The technical team at UpperInc is incredibly easy to reach, incredibly supportive, and knowledgeable. So we always feel comfortable reaching out, at any time.
Upper Route Planner has made it very easy to expand our business and make our business more profitable. Since using Upper Route Planner, my partner and I feel confident that we're serving our clients and our customers well.


Was there any specific example or incident where you thought the Upper Route Planner really helped out?
The software is incredibly helpful with last-minute changes which we couldn't do before. We couldn't take them, couldn't accommodate clients like we wanted to.
I was surprised at how helpful it was to have those reports, that data on how long it takes certain stops, how long it takes between things, we can communicate to our customer "hey, if you have some clients on your waitlist, these are the places where you can put them and it can be most efficient"
and they really appreciated that and we ended up being able to do that and they were making more money and we were able to maximize our routes instead of driving 20 minutes to someone and 10 minutes to another.
We have a pretty much max at 5 minutes per for our biggest customer. It gets a lot of people in our 4-hour window.


How much did you approximately save?
For sure, the new software with the team has made it so that we can have two drivers and we weren't able to do that before just managing all of the things that come with two drivers and the software allows us to. The biggest difference is the amount of time we spend on creating the route. I mean, we are talking about the difference between probably 30 minutes of gathering everything, downloading it into the software, and looking at it and separating and we're done. Probably like, at least 3 hours of trying to figure out how we can avoid this traffic and it was a nightmare and that is the biggest time saver – maximizing the route.
Not only we cannot do it as efficiently but we cannot do it as quickly.
It's surprising how ridiculously long the planning took. You can kind of guess the route and it's great to have software that's able to, we feel more confident that readied routes, but the amount of time we have been able to save in creating those routes are the biggest difference we have seen.

Decided To Automate Your Daily Food Delivery Process?
Upper Route Planner is the one-stop solution for automating your daily delivery process. Let's help you save time, money, fuel, and efforts on planning & optimizing delivery routes!