Chef Nicole (Miami) Saves 10 Hours Per Week
& Delivers 3x More Meals With Upper Route Planner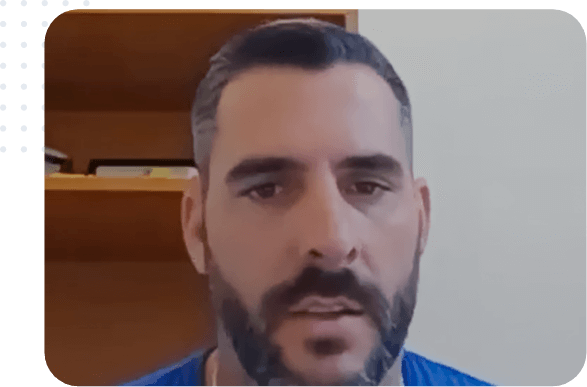 "For the office time and manual time, we've saved about 10 hours per week. The speed is great, It's super super fast!"

Managing Partner of Chef Nicole (Miami)
The Results Achieved by Chef Nicole after Upgrading to Upper Route Planner
33%

time saved in routing and planning activities

60%

more orders accommodated

5 minutes

or less to re-run routes

2 major

suburbs opened up for deliveries

40%

productivity increased
About Client
Chef Nicole is a Miami-based healthy meal delivery service that creates and delivers healthy and well-balanced meals, including complex carbohydrates, lean proteins, and vegetables. They provide healthy and flavorful meal plans to choose from, which they deliver throughout Miami and surrounding islands.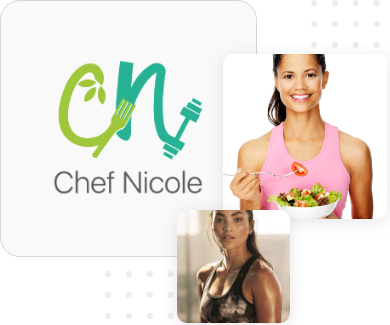 Situation & Challenges Faced By Chef Nicole
Here's how Chef Nicole, a healthy meal delivery service provider, has been functioning:
Delivers 1000 meals per week;
Through 150 deliveries;
With the help of 6 drivers;
Covering 20-35 stops per day; and
How Chef Nicole planned routes before using Upper Route Planner:
Using a manual route planning process and following zip codes to create routes;
Spending 10 hours a week for planning and scheduling deliveries;
Required to click pictures of packages that have been delivered;
Unable to factor in the delivery service time for each stop; and
Due to inefficient planning and dispatch method, the demand was not manageable.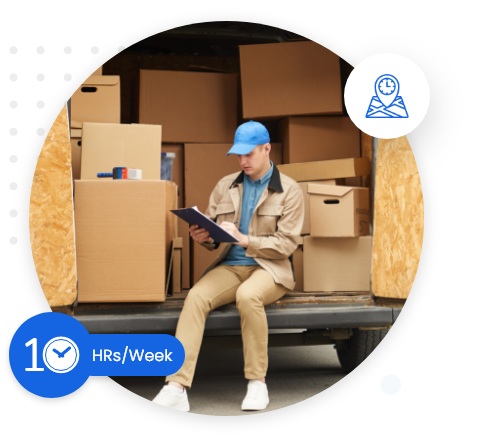 Solutions Offered to Chef Nicole By Upper Route Planner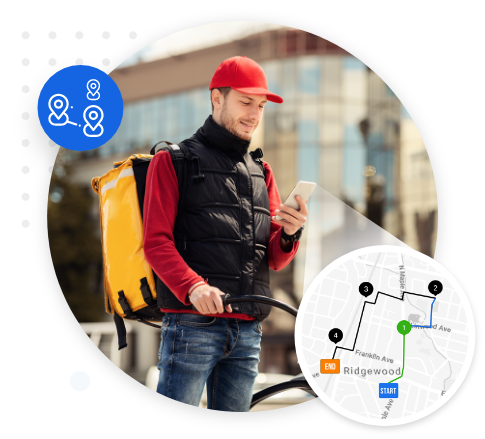 Upper Route Planner Offered the Following Solutions to Chef Nicole:
Import list of addresses from Excel for quick & easy planning;
Identifying repeat addresses on the route planning algorithm;
Automated route planning & optimization for multiple drivers simultaneously;
Record proof of delivery; and
Set individual service times for each stop.
Boost Up to 60% Orders Of Your Food Delivery Business
Sign-up TODAY with Upper Route Planner and experience it to grow your delivery business!
How Did Upper Route Planner Help Chef Nicole Save Time and Expand Their Business?

How much time did you save with the Upper Route Planner?
The time on the road is roughly the same, but it's office time which has been saved because what our drivers were doing before was going to the backside of the website to pull an excel sheet manually, sorting it, and then go on and sort it by the driver and put each one on a separate excel sheet. With Upper Route Planner, the office time or the manual office work time has been saved. Probably, we save around 10 hours a week as the speed is excellent. For example, one morning, I ran the routes of 5 drivers, and as soon as I sent the text before they got to the kitchen to pick up their bags, two of them texted back – one said Oh, I forgot to tell you that my car was broken and another one said that he was sick. So, it did not take more than 5 minutes for us to return the routes, and that morning, we did it 4 times in just 20 to 30 minutes because we printed the routes and put them in front of the bag and as soon as the route pops-up like which driver goes to which area, I just reassign the routes. So, overall, Upper Route Planner is super quick.


How the Upper Route Planner app helped the business expand?
We just opened up two more areas because all the things we were doing with Upper Route Planner were helping us to do things faster. So, therefore, we opened two more areas, including Key Biscayne, the island and off of Miami, and South Beach, another island off of Miami. We got a couple of contracts in Miami with some bigger gyms. Now, we are delivering meals to these gyms. We have around 5 deliveries to one gym.


What are the most exciting features and functions of the Upper Route Planner?
With Upper Route Planner, it's so quick to upload the routes and other important stuff. One good thing that I like the most is that it recognizes double addresses that help us because we don't catch it on the excel sheets when we are looking at 100 addresses. Another thing that I like is export as it has helped us a lot in saving time.


What has been the biggest impact of Upper Route Planner on your business?
We recently went from 60 routes to around 90 routes within just two weeks, so the road time is definitely increased, so it was pretty challenging to get more done in the same amount of time automatically. For example, before we used to cut off our ordering on Wednesday nights, and now we cut it off on Thursday nights because before on Thursday and Friday nights, the team was doing the routes and sorting out the bags, and it was taking around five to six hours each day due it was a manual process. But now, with Upper Route Planner, we have expedited so much that we export each route one sheet of paper. Now, we actually go into the kitchens on Monday and Wednesday mornings, the same day as pick-up. We run the routes that morning, so we know exactly what drivers are coming and sort the bags same time.

Save up to 40 Hours of Planning Time Per Month With Upper Route Planner!
Get your hands on our route planning software to kick off and streamline deliveries for your business.