Neill's Home Store Automates Planning & Scheduling To Create A Digital Checklist For Deliveries
Derek Neill

Founder, Neill's Home Store
"We've been using Upper Route Planner for 2 to 3 months. Each month we find it to be more and more useful."
The Results Achieved After Using Upper Route Planner
Maximized routes each day, every day

Ditched the manual route planning system

Made planning for months in advance easier

Last-minute changes were easy to fit in

Visualize delivery routes & boost productivity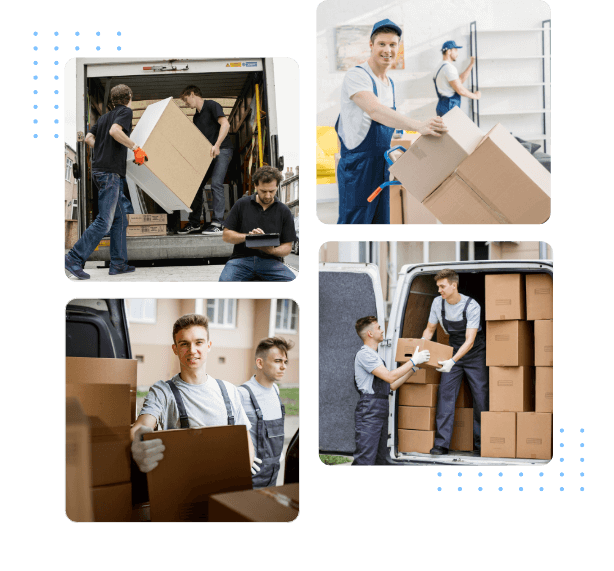 About Client
Neill's Home Store is a retail furniture store selling and delivering furniture majorly to homeowners in and around Branson, Missouri.
Neill's Home Store is a family owned and operated furniture store. Neill's offers a wide selection of living, dining, bedroom, media and office furniture. Plus, there are lamps, rugs, wall decor, and accessories.
Company Location

USA

Objective

Simplify & automate route scheduling
Situation & Challenges Neill's Home Store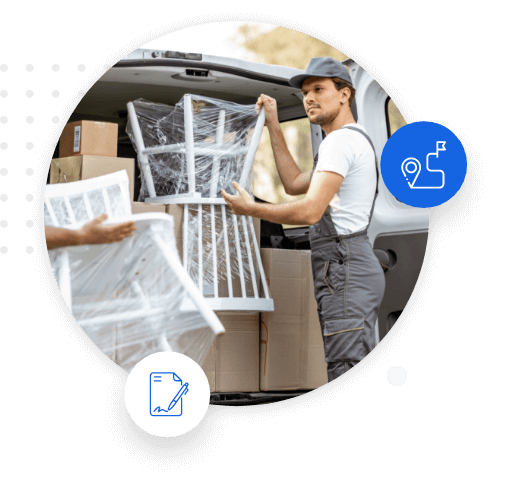 How Neill's Home Store Handled Its Process
Estimating delivery time manually on the fly
Couldn't figure whether or not a delivery can be accommodated
Plan for a month or 2 months in advance
Create weeks worth of manual plans for deliveries
Challenges Faced By Neill's Home Store
The manual process proved to be cumbersome
Manually figure out how to fit in new addresses or last-minute changes
Hard to keep a track of all the route plans created in advance
No way to adjust the remaining parts of deliveries left in the day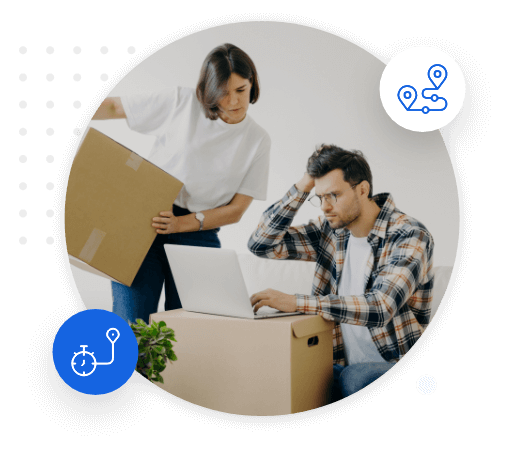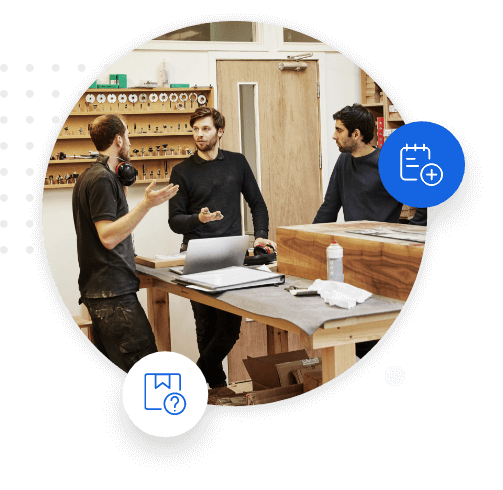 Their Delivery Process Before Using Upper Route Planner
Used a physical board to clip date-wise paper-based routes
Created a file with date-wise folders
Add each stop to Google Maps manually.
Evaluate if we add another stop based on the load
Reduce Planning & Scheduling Time By 90%
Create a digital delivery schedule for all your daily deliveries with Upper Route Planner
How Did Upper Route Planner Help Derek Save Time and Digitalize The Entire Delivery Scheduling?

Can you tell us a bit more about your company, your self, what you do exactly, where you started from, and so on and so forth?
We've got a retail furniture store, we run 1-2 trucks for deliveries, and our main goal was to basically get away from flipping through a file folder, estimating on the fly, what we can add or whether or not we have to go to another day. As far as deliveries go – we wanted to maximize our routes each and every day.


Who's your general clientele, is it private home owners or businesses?
Most of our clients are individuals. At our current location we do, probably 70% of our business comes from second home-owners. They live elsewhere and they travel here to vacation or their second home is also a rental property, an income property for them. We do a lot of business in condos and lake homes.


Was there a specific problem you faced which that led to you searching for something like Upper Route Planner? It could be any other app. But the moment you thought that, hey I need a software
The biggest thing was, just as our business grew, having a week's worth of file folders to try to go through and find where we have time just became very cumbersome. You make a sale, we have a product that arrives and is ready for delivery. It's not just a simple click a couple of links and see a listing of where you are going to be and what kind of time frame you've got. Okay, here's 10 stops for the day, let's put that into Google Maps and let's evaluate whether or not we can add another stop based off of the load we've got. Then we've got people that are scheduling not just a few days out but a few weeks or even a month out. That gets a lot harder to keep a track of.


So do you use Upper Route Planner not only for optimization, but also as a planner or a scheduler for upcoming deliveries?
We have things scheduled upwards of a month to two months out. It is according to when our customers are going to be back in town or that's when their house will be completed those sorts of things.


So what was your process for deliveries or service calls before using Upper Route Planner? This question also entails, do you just deliver furniture or do you also have a situation where you've delivered the furniture and there's some problem and you need to go back or do repairs out there. So how did you manage it before and do you do that as well?
We had two different systems before we switched to Upper Route Planner. For the first system, we had a big board in the office with all of our delivery dates for the week and we just clipped the pages there. That was all there was. That process became inefficient because we had too many deliveries. So then we switched to a file-folder system. We pulled out, let's say today is 22nd November, so we pulled out 22nd November's folder, we would know what we needed to do. Then throughout that day we would be prepping for the 23rd.


Do you also go and repair furniture or is it a completely different thing altogether?
We have used it a little bit for service aspects. We have a separate team for that will handle that. But it is nice to know we can look through. Suppose we got a customer call saying the table is not leveled. Well, actually, we've got a delivery scheduled in your area tomorrow. It's real quick and easy and we know it's not going to throw off their delivery route because we want them focused strictly on that. Something that's gonna take a lot more time then we'll see if we can get a slot within the next week. but if not then, we know we need to pass it on to another team.


What were the specific benefits you realised since you started using Upper Route Planner as a system? This was before and this after, anything specific coming to your mind?
The main thing is having a digital checklist and see where they are in the route. So they've got 5 stops in the morning run, we know that they are completed on the run and they are on their way back. Or we know that they are still on their first stop and it is supposed to take them just 15 minutes there and it's a hour and a half later. If they are having any issues, we can kind of start to adjust the remaining part of the day to help them make up that time.


How is the customer support or technical support from Upper Route Planner? How has the team helped you or has it helped from you day one? What do you think about it?
It's been very good. On our first call, we were able to chat for an hour and a half describing what we're looking for, able to give feedback on what we like and don't like. Those are actually taken into account. Building out processes or new concepts. To have that feedback heard is nice. We've been using Upper Route Planner for 2 to 3 months. Each month we find it to be more and more useful. Every employee is getting used to how to use it. It has definitely been beneficial for that. Everybody has got a baseline and since this is kind of a baseline that this has to be done. So it forces them to do other processes within the office to make sure Upper is ready to go and the routes are set. So far I've been pleased with it. Obviously learning new software you run into headaches and issues because you're just not used to using them because you're used to using a file folder. It keeps us on track of not overbooking and causing issues for my own employees.


Would you recommend it to others who you think would possibly get the most out of it and benefit from using Upper Route Planner?
Yes, I would because it gives you a way to see a simple way to see your day-to-day routes whether it's a consistent route that you always run or if its how we do it, each one is a customer route, we have to put in how long each stop is going to be. It just gives you a visual of maximizing your day.

Plan & Deliver Quickly With Upper Route Planner
Streamline your delivery planning process and save up to 10 hours each week with Upper Route Planner. Start FREE Trial