Station 31 Automates Planning & Optimizing Routes For Its Asset Management Jobs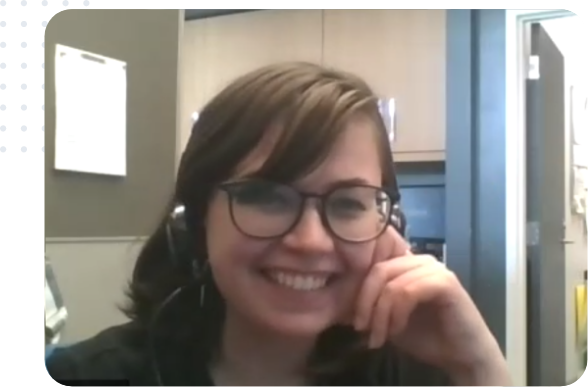 "It felt a little silly at first, it's a delivery app and you're not actually delivering anything and only taking pictures but fine, it works for us."

Anneliese Holland

(Operations Administrator at Station 31 Partners)
Company Location

United States

Industry

Asset Management Company

Objective

Save time in planning and dispatching routes
Results Achieved After Using Upper Route Planner
100%

digitization of the planning & scheduling process.

20 hours

saved every week in planning & optimizing.

2 minutes

or less to re-run routes

100+

stops covered each day

15+ drivers

accommodated easily
Plan Route Schedules With Up To 500 Stops in Less Than 5 Minutes
Upper Route Planner offers all the tools to help you plan, schedule, and optimize routes in a matter of minutes.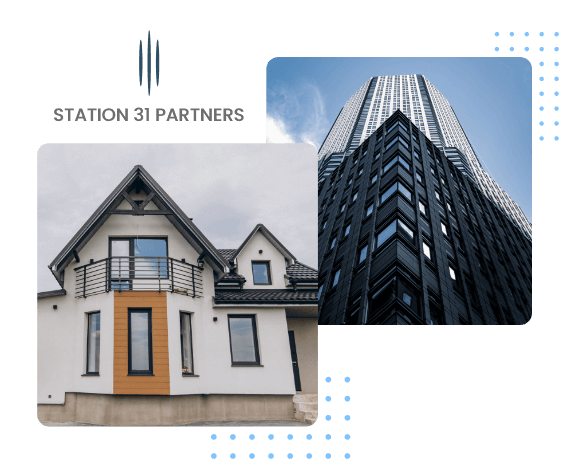 About Client
Station 31 Partners started back in 1997 and works towards the recovery and servicing of specialty financial assets. They now have 30 high-skilled professionals and manages more than $5 billion in assets.
Station 31 Partners' institutional grade systems and procedures are specifically designed to manage specialty financial assets. It works on property tax liens, real-estate bridge loans, pre-settlement advances, structured settlements, and agricultural loans.
Situation & Challenges Faced by Station 31
Here's How Station 31 Scheduled Its Routes:
Dispatchers receive the addresses for up to 3 weeks in advance. Routes are assigned to drivers at the last moment.
Drivers often cancelled routes at the last moment.
Drivers spent over an hour each day manually looking for the address.
A team of drivers is expected to cover up to 200 addresses in 3 days or less.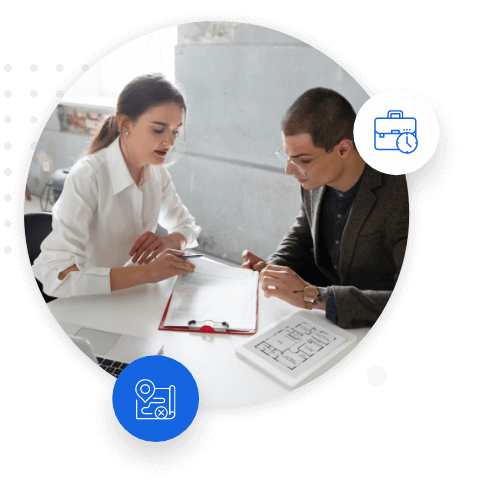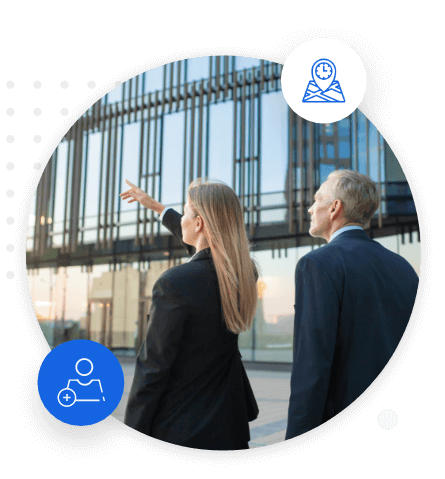 Challenges Faced by Station 31:
Last-minute optimization and assignment of routes to drivers was difficult. 4th quarter is particularly difficult to manage due to the high number of properties to cover.
During the busy season, they have up to 15-17 drivers.
Managing route schedules and planning for 15-17 drivers manually was a humongous task.
It was difficult to capture images of the properties and integrate them into their own system.
How they planned routes before using Upper Route Planner
The dispatcher had to manually put each address.
Addresses were divided on the basis of zip code or city.
A set of addresses was given to a driver.
The driver manually entered the address in Google Maps every time they had to visit a new address.
Dividing hundreds of addresses among 4-5 drivers manually.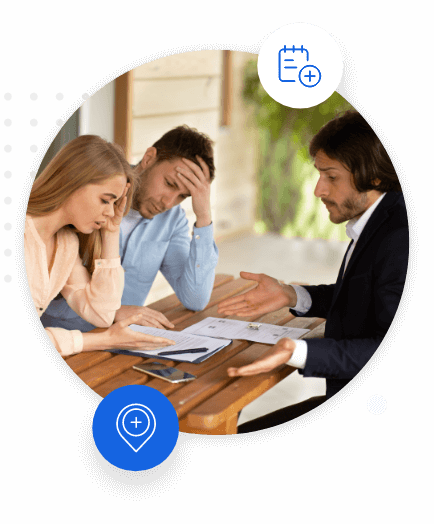 Solutions Offered by Upper Route Planner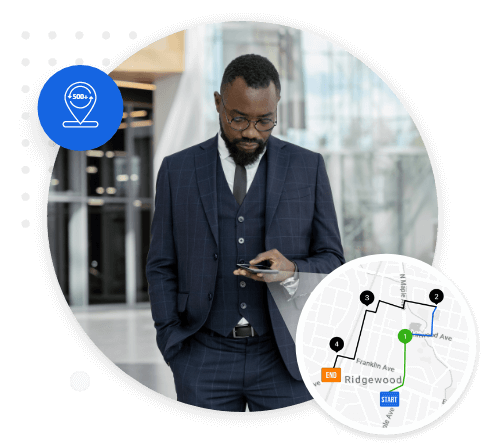 Upload addresses easily and automates planning & optimizing routes. Navigate routes using Google Maps.
Click pictures of property using the Proof of Service feature.
Easier to re-run the addresses.
Assigning routes to a new driver at the last moment is easy.
Save Up To 20 Hours Of Manual Planning & Optimization
Try Upper Route Planner and experience its time-effective planning & optimization capabilities.
Here's How Upper Route Planner Helped Station 31 Partners Save Time In Scheduling?

Can you walk us through what your company is all about?
We are actually a tax lien investor so when real-estate properties people don't pay the taxes on them. The county will sell off the debt to an investor. So then we pay that debt and it's owed to us instead. The debt is owed to us and we can collect interest on that. In the state of South Carolina, where we're located, these debts are structured in such a way that we have to go and drive to all the properties and make sure they are what we expect. The first thing we usually do is go through and look at them on Google. We get a general idea of the conditions, but obviously, those are not always the most up-to-date resources. We have to send people out to drive them and take a photo and look at the properties and due to the size of the state of South Carolina and we're located on the very east coast of it, we don't have people across the state. We had to pull in a bunch of contract drivers and then figure out how to manage them and how to get them to go to each of these locations and take a picture and leave a comment. So our controller was like "Hey, I was doing this drive and I needed something that would optimize the route because I would have the list of properties and I found this app. Let's give it a try." And that app was Upper Route Planner. And I was like "Sure." The one that we had been using was just not good because it tried to navigate using its own navigation system. So our controller said that this one would work with Google Maps. So I tried it out with a friend of mine who was doing a few drives nearby. She said that this was so much better. If I have trouble uploading it into our internal system, I can put it into Upper Route Planner, I can have photos there, I can come back in later and make sure that everything is in line. Then I started pulling in contract workers I had all these people I had to get out because I would have our recruiter being like "We have this person who can go in an hour and drive to properties in the middle of nowhere. So I don't know when I'm gonna have another shot at someone to go out there because it's two hours away from every large city. How do I get them out immediately? I just had to upload the route into Upper Route Planner and send them a log-in. So it's really convenient for that. It felt a little silly at first, it's a delivery app and you're not actually delivering anything and only taking pictures but fine, it works. So yeah, it worked great for that. Especially we ran into some problem with some middle-of-nowhere properties where people didn't have the self-service to put things into our internal systems where they could just save it as a delivery photo in the Upper Route Planner app and they could go in later and pull it right out. Put it into the system. That's my high-level overview of how we've been using it and it has been really flexible and great. I love being able to upload everything and click optimize and not have to put in all of the things one by one. I haven't actually used it as a driver. I've just been the dispatch manager. But from what I've heard, it has worked really well for people to get them from place to place. People can navigate using Google Maps. So that's how it has been helping us out these past couple of weeks. My new favorite feature is Assign Routes to somebody else. It's a lifesaver. We just ended up with a lot scheduled on that one day and then they gave you a list only three weeks in advance. Somehow we had 200 properties to be driven to in 3 days or so.


Was there a situation where you thought without Upper Route Planner, it was impossible or gonna take a couple of hours to do this thing?
Oh yea, definitely. We had a random list of properties that we needed to drive and so how are we gonna divide this up? How is it gonna make sense? It was either trying to group things by area or stuff. It was a mess. We're just able to pop it in and press go. It's awesome! I had a couple of times when people would do half of their route and then the next day they would be like – should I just go out and pick up where I left off? I'm like no because you're gonna have to drive way out there to start in the middle of it. So I'll just re-run it and do it again. The route will be more efficient again.


What was a regular day like for you before you started using Upper Route Planner?
I guess it's kind of hard to tell because it was very much just, you know, I'd go in and divide it by city or zip code and send it out to people and then they would have to figure out their actual route from there. But I mean, I think the people would spend over an hour trying to figure that out, depending on the size of the county we are working in at the time. It could be an hour or 4-5 hours spread among a few people.


How would you rate the customer service for Upper Route Planner?
Well, the fact that I haven't really needed customer service is a good sign, right? As far as I have you checking in and being like "All good?" So yes, you can have 5 stars from me.

Save up to 80 Hours of Planning Time Per Month With Upper Route Planner
Get your hands on our route planning software to kick off and streamline deliveries for your business.