Key Takeaways:
Establishing a plumbing business requires obtaining the required permissions and licenses, as well as insurance protection for the enterprise and customers.
For businesses to draw in new customers and keep existing ones, it's critical to establish a solid reputation for quality work, prompt responses, and outstanding customer service.
To ensure profitability, it is essential to develop a pricing strategy that accounts for overhead costs, material prices, and labor costs.
Your business operations can be streamlined and time saved by putting in place a system for managing appointments, funds, and inventory.
Looking for a business opportunity in the plumbing industry? You have landed exactly on the right page. As per IBIS, the current market size of the U.S. plumbing industry is $129 billion, which is expected to grow by 24% in the next couple of years.
With rising construction in both residential and commercial sectors, plumbing opportunities are growing at a high rate. The shortage of skilled labor continues to drive up the demand for plumbers across the U.S. Hence, this is the best time to start your plumbing business as the demand is constantly rising.
Starting a new plumbing business means you will need an efficient team of plumbers and the right equipment. Initially, it would be difficult for you to develop a customer base, but once you get off the mark your plumbing business is likely to flourish.
In this blog, we will help you how to start a plumbing business in 10 simple steps.
10 Steps to Start Your Plumbing Business
Here is the 10-step process to start your plumbing business.
1. Create a business plan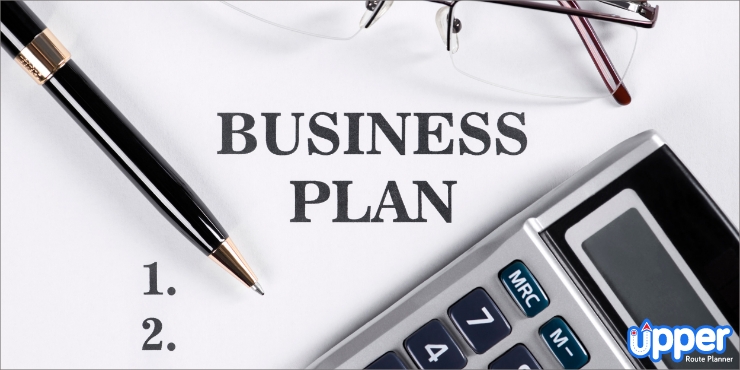 The first important thing to starting a new business is to have a strong business plan. The plumbing business plan should include the business name, the business (company) structure, and the business goals.
If you are planning to operate a new plumbing business in the U.S., you have to make sure that no other company is using your plumbing company name. You also have to choose the business structure between an LLC (limited liability company), sole proprietorship, or partnership. Also, ensure to check how business taxes work in your state.
The traditional components of a business model are:
Executive summary
Company description
Market analysis
Organization & management
Service or product line
Marketing & Sales
Funding
Financial Projections.
Once you are done with your business name and business structure, you have to plan your business goals based on your target market or audience. The business goals can be in the form of financial projections, growth opportunities, marketing costs & strategies, and short-term, and long-term goals.
2. Register your business and obtain a license
After a base for your business is planned, you can formally register your business by contacting the local government. Next, you must apply for an EIN (Employer Identification Number) from the federal government. This identification number will help you further in opening business bank accounts for plumbing business owners.
Moreover, you will also need to obtain a plumbing contractor's license and permissions based on the structure. Failing to get the plumbing license or permit can result in huge fines and even shutting down your business completely.
There are separate state and local licensing requirements for the business license. To learn about legal requirements in your state you can visit SBA's reference to state licenses & permits.
3. Training and certification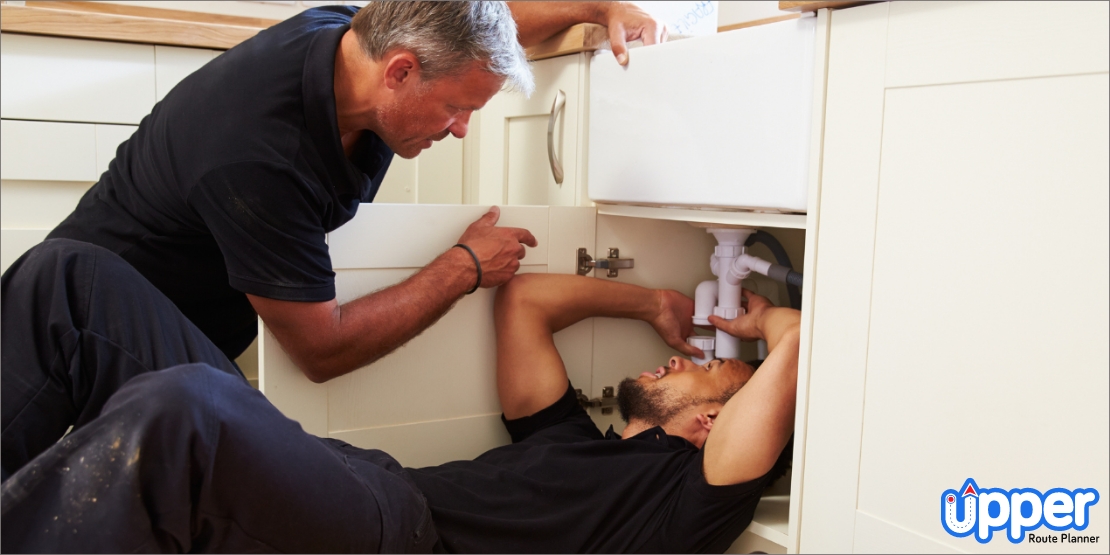 Before you start your own business, you should know the inside out. This will prevent your business from going directionless. So, it is recommended to provide proper plumbing training as it will develop the required skills for the job. Alternatively, you can offer courses related to plumbing knowledge for your employees.
This will later be a great advantage for your business as you will become a plumbing professional in your field. The training and experience will help you to build a trustworthy brand identity too.
4. Insure your business
As a plumbing business owner, you are exposed to many risks. And customers are also skeptical about dealing with any unsecured company. So, you will need business insurance for your plumbing company after you have got licenses and permits.
Business insurance takes care of the company's financial well-being and protects it from unforeseen risks or losses. Plumbing insurance will protect you, your workers, and your business in case of accidents, injuries, or damages.
You can get coverage for General Liability Insurance, Worker's Compensation Insurance, and Property Insurance for your plumbing business.
5. Create a business bank account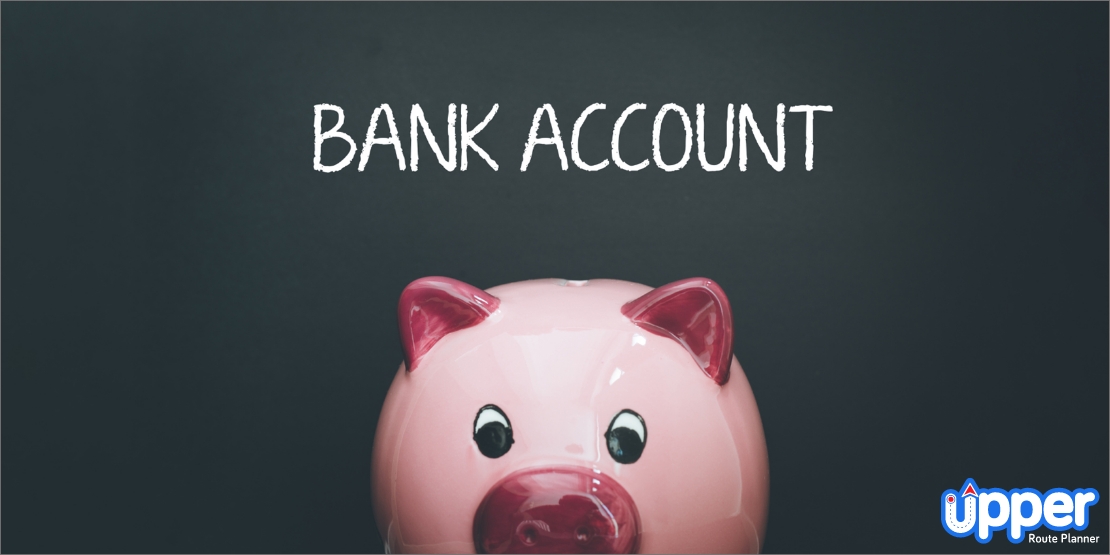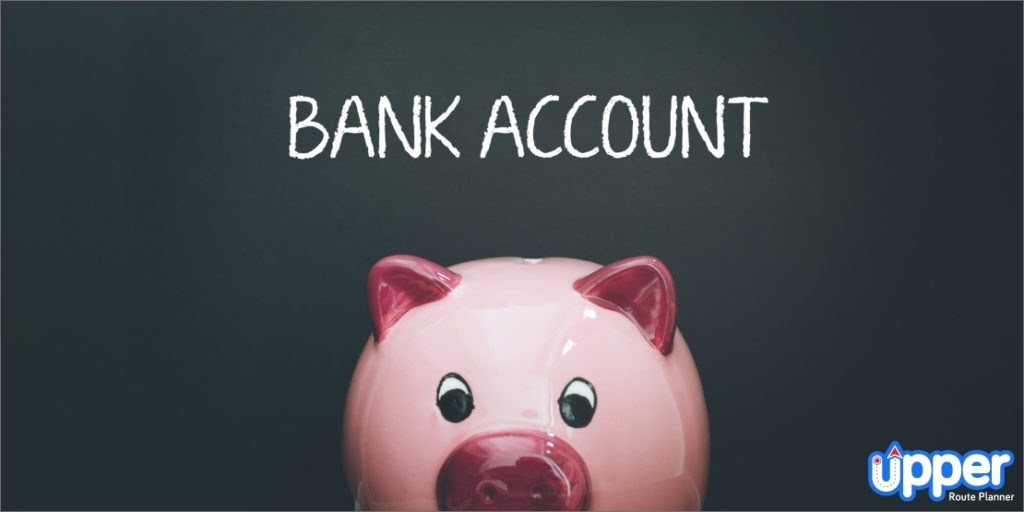 To record the financial performance and source of income for your business, a business bank account is a must. A separate bank account will also help to separate your assets from the company's assets. It simplifies your annual tax filing and makes accounting easier for your business.
Additionally, you can get a business credit card; it will help to separate your personal and business expenses. It also helps to build the credit history for your business, which later can help raise money.
6. Finance your business
The next important thing is capital because starting a business is not cheap; it will require some cash initially. As a plumber, you will need to invest in vehicles and equipment, but it may vary with the market you will serve. You have two options to invest in your business- the first is to fund your venture, and the second is to get cash from a third party.
On the other hand, if you do not have sufficient cash, you will need to contact the bank or some lenders for a small business loan. For business loans, you will need a business account and a business credit card. Just make sure that you have a proper business plan to approach for the loan because no bank is going to lend you money unless you have a proper plan.
Other options to finance your business can be government loan schemes or angel investors. Government loan schemes are the financial schemes to help new companies, whereas angel investors provide capital for new/small businesses or start-ups. In return, angel investors want convertible debt or a percentage of ownership.
7. Invest in plumbing equipment
To start your business, you will need to invest in equipment for plumbing jobs.
After you have managed the capital, you can invest in a van and plumbing equipment. You can invest in plumbing tools, inventory, and safety equipment to stock your plumbing tool kit. The right equipment will reduce the chances of running to the store for every job.
You are not required to invest all your money in buying new equipment. Initially, you can start with essential tools and rent or purchase equipment for specialty jobs once you have licenses, skills, and customer demand.
Essential tools and equipment include wrenches, pipe twisters, hacks, plumber torches, gloves, glasses, plungers, screwdrivers, crumpers, bore scopes, and pliers.
8. Finalize your plumbing services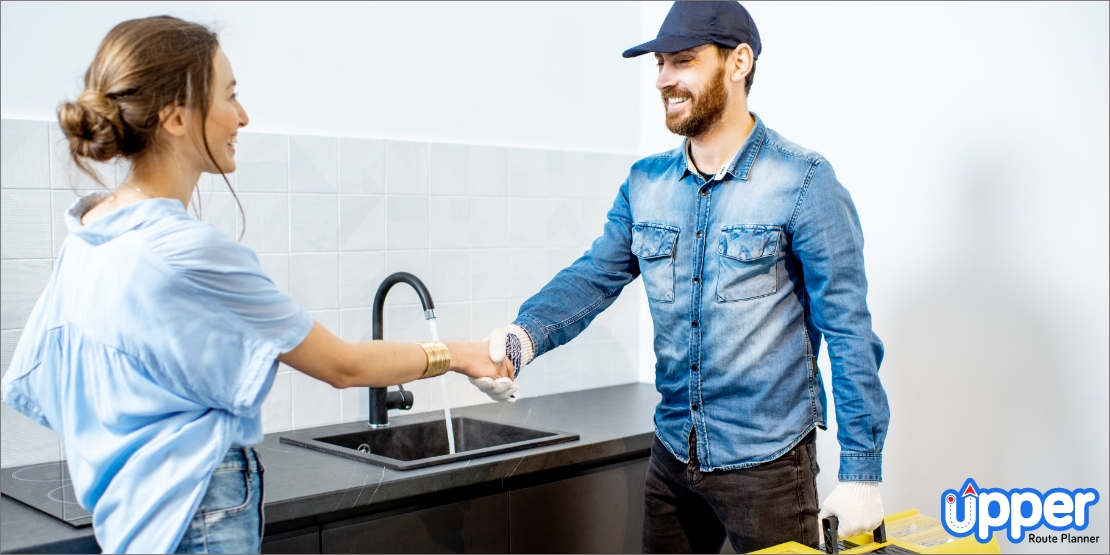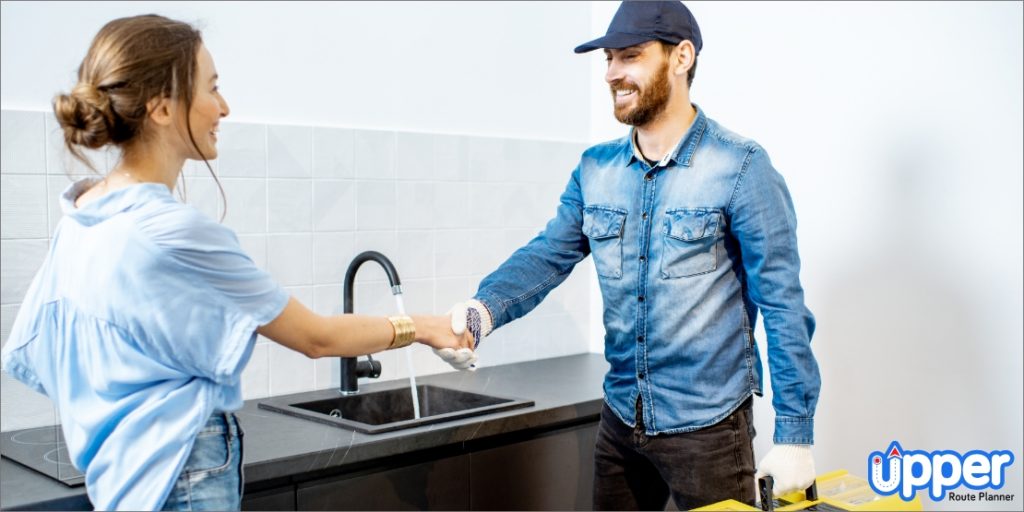 Proper pricing will ensure that you remain competitive in the market and get fairly paid for your hard work. But before pricing, you should prepare a list of services you will offer. You can invoice your client payments with different types of payment methods like cash, cheque, credit card, or e-transfer.
Once you have made a list of services, you can schedule a list of materials required and the charges. These things will help you to calculate your profit margin for your plumbing businesses.
There can be two standard ways of pricing your plumbing services: it can be an hourly rate or a flat rate. A service agreement can be made outlining details of the plumbing job, the time to complete the job, and the plumbing price list.
The plumbing services pricing list will ensure both parties, you and the customer, have a clear idea of the service expectations.
9. Assemble your team
Some plumbers can work on themselves and some may hire a team of plumbers to grow their business. Hiring the right plumbers is the most important thing, so try to find one with the best qualification and experience. You can consider the Plumbing Hiring Test to get the master plumber for your business.
You have to prepare yourself legally before hiring plumbers. For example, in the US, you will need an EIN (Employee Insurance Number), while in Canada, you will need a SIN (Social Insurance Number).
Once you have hired the right plumber, you have to provide them with proper training so that you can increase your sales further.
10. Promote your newly-launched business
After you have set up rates and hired the right team, you are ready to offer plumbing services to the customers.
Initially, to promote your small business, you can consider the below things:
Develop your brand and reputation: Good branding of your company can make you stand out from your competitors in the market. When creating a brand, you should keep in mind that you design a good logo and plumbing business slogan that should be unique.
You need to spend a lot of money on advertising or marketing agencies. Rather, you can advertise your services through business cards or uniforms so that you can represent your company when you are on the field job.
Set up online visibility: These days businesses understand the importance of creating a website and social media accounts. It has become a part of digital marketing strategy for plumbing companies, for example, email marketing. On the other hand, social media marketing through Facebook, Twitter, and YouTube is also an effective strategy to reach millions of new customers for the company.
Provide excellent customer service: Once you provide a good customer experience to your customers, you need not have to spend money on marketing. This means happy customers will come back to you or stay longer with you. They can also refer your services to their family or friends. Word of mouth can be the most powerful tool to market your business.
Additionally, you can also add other customer perks for your permanent customers like discounts or referral programs.
You can also use internet marketing strategies to get a new customer base for your business. You can create an online community in the starting and gradually grow. This will lead to more customers and successful business in the longer run.
Plan and Optimize Routes for Your Plumbers on Upper
Don't rely on ordinary apps for route planning. Get Upper to quickly find the best routes regardless of your number of visits. Experience hassle-free route planning on Upper.
Try Upper for Free

Things to Keep in Mind Before Starting a Plumbing Business
It's challenging to start a business and gain immediate success. The ultimate goal for your business should be to convert your first-time customers into lifelong customers.
But, here is what you need to take care of as a plumbing business owner:
Rely on experienced and licensed plumbers to get quality work done and maintain competition in the market.
Work with your competitors in plumbing businesses to explore more about this industry.
You would need a plumbing license to work in a particular locality.
Automate the process of managing your cleaners and their work distribution with plumbing software. For example- you can send appointment reminders or automatic payment reminders to the customers to improve your customer communication.
Get advanced tools to handle plumbing tasks smoothly.
Use the right navigation app or a delivery route planner to help you get to job sites in a minimum time.
Advice and Tips for Starting a Plumbing Business
When you give so much time and effort into starting your plumbing business, you need to follow the expert's advice. Right? Here are a few tips that can help your company thrive in this challenging marketplace and reach potential customers:
Work in an organized manner; Plumbers need to manage everything in a systematic manner like: managing invoices, work orders, and payroll so that it becomes easy for your future references.
Get skilled plumbers; it simply means not trying to handle everything independently. Instead, you can make your life easier by hiring people to handle incoming calls, schedule meetings, and contact customers for overdue invoices.
Adjust break times; you should manage to take gaps between your hectic schedule of work for 10-12 hours. This will help to manage the company smoothly and reduce the overall workload.
Reward your employees; you can do this in the form of appreciation, which can be a team dinner or reward with gift cards. Small business owners do this to encourage their employees to work harder and potentially grow themselves.
How Upper can Help in Expanding Your Plumbing Business?
Thinking about plumbing business services, it is not easy to meet all the customer expectations. But Upper has made it very simple with its advanced features. It aims for providing a great customer experience that keeps you on top of your business.
Proper route planning helps to get the plumbers to the right place on time and saves a lot of time and money. This increases the operational efficiency of your business and cuts down on fuel costs. Upper reduces the time between scheduled customer appointments by allocating the work to the other plumbers on site.
This also helps to prepare schedules for the employees and also reassigns them the routes for other tasks. This reduces paying more plumbers and saves the company time. Upper auto assigns tasks to the plumber if they are at home so that they do not have to waste time reaching the office and then going to the assigned place.
The Upper helps to plan effective work distribution and improve productivity. Upper helps to optimize routes and schedules so that the plumber arrives at the dedicated appointment on time. It helps to distribute a balanced workload to all the team members. This helps to do more work in less time delivering excellent customer service.
You can go for Upper's 7-day FREE trial to get the right start and boost your plumbing business.
Find Optimized Routes for Your Visits on Upper
Now schedule and assign your plumbing job in just a few clicks. Let Upper optimize the best routes for your onfield technicians.
Get Started Now!

FAQs
Starting your plumbing company can be a great experience. The plumbing industry is showing continuous growth and there is a high demand for new or master plumbers. Moreover, the industry saw a growth of 3.7% from 2020 and the market size is worth $124 billion.
As many established other plumbing companies are working in the plumbing sector, it is not easy to start a new plumbing company. You have to market your services at a better price than your competitors and also provide personalized customer service to stand out in the market.
The basic tools required for plumbing business are:
Pipe wrench

Adjustable wrench

Basic wrench

Faucet key

Internal pipe wrench

Hacksaw

Tube cutters

Hole saw lit

Plumber's torch

Pilers

Hand auger

Hydro jetting machine

Gloves

Heat shields

Eyewear
To gain more new customers for your plumbing company, you can follow the below steps:
Take advantage of SEO to market your small business

Build a website using Google

Start newsletter

Build customer trust base

Plan customer referral program
It is difficult to start a plumbing business without experience as it's specific and requires some resources and training to operate. You must understand the rules and comply with city and state laws. It includes that you should get an appropriate plumbing certification for your business as well.
Conclusion
The 10-step process will help you launch your own plumbing business and reach potential clients. But, you would still need to tune your skills to become a qualified plumber to run a successful plumbing business. Therefore, you should be precise about the business resources, capital involved, and capacity.
Whether you are planning a small business or want initial growth, Upper will improve your operational efficiency and also save money. Upper raises the standard of your business because of the proper management of your team and their performance. To know more about the features of Upper, you can book a demo now.