Key Takeaways:
Make sure the company is financially feasible and has a clear path to success by conducting extensive research and developing a comprehensive business strategy.
To get contracts and stable business, forge relationships with local businesses like hotels and restaurants.
To ensure high-quality work and happy clients, hire and educate staff that are knowledgeable about materials, cleaning methods, and customer service.
Offer handy pickup and delivery options to make the process simple for your customers.
Dry cleaners provide an expert service that's quite affordable, especially when compared with the cost of buying or renting a home washing machine or dryer.
They also offer same-day service, which is incredibly convenient for people who don't have time to wait for hours while getting their clothes laundered.
In fact, in 2020, the U.S. laundry facility market was worth 10.51 billion dollars and is expected to grow at 4% CAGR till 2028. We can thus be certain of the dry cleaning business demand.
So, If you're keen to launch a new business from scratch, here is the beginner's guide on how to start a dry cleaning business.
10 Steps to Start a Dry Cleaning Business
Dry cleaning business space comes with immense potential. But to make the most out of it, you'll need to follow the right steps. Let's discuss the ten top steps involved in starting a dry cleaning business.
1. Research the target market
The dry cleaning business is a lucrative and stable industry. This industry's target market consists of people looking for a reliable, affordable way to keep their clothes clean and fresh.
It can include anyone from families who want to stay on top of their laundry, busy professionals who don't have time to do their laundry, and even millennials with hectic schedules.
To excel in this industry, having a structured business plan is essential, guaranteeing that your business operations satisfy the needs of your diverse customer base.
2. Set up dry cleaning company in a prime location
Dry cleaning businesses are highly profitable and do not require much startup costs. They can generate a lot of revenue if done correctly. However, choosing a prime location for your business to thrive and grow in the long run is crucial.
The perfect location for a dry cleaning business has a large population of customers. The more people who live nearby and the more money they spend on dry cleaning, the better.
You can set up your business near the following:
Shopping centers
Restaurants
Hotels/motels
Businesses/office buildings
3. Decide your services
Dry cleaning is a service used to clean clothes, but it is different from the traditional way of cleaning clothes, which is washing them.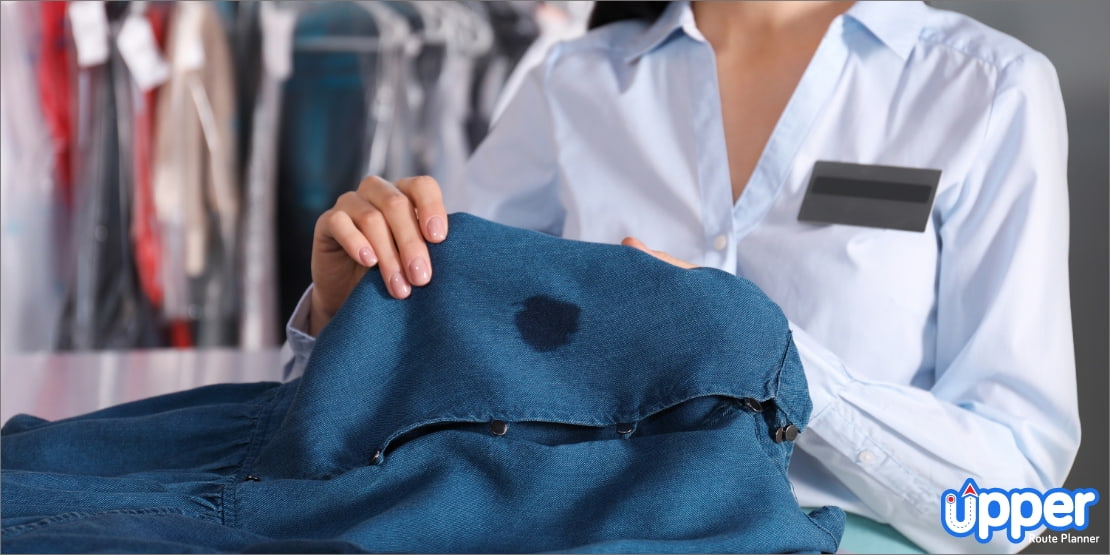 Dry cleaners can provide full-service laundering and dry cleaning services to households and commercial clients, such as hospitals, hotels, restaurants, and nonprofit organizations.
As a dry cleaning business owner, you can offer an array of services, including:
Dry cleaning of all types of garments.
Dry cleaning of delicate fabrics like silk and wool.
Customized pressing services that include suit pressing, shirt pressing, and more.
Customized tailoring services, including hemming pants or skirts, as well as customizing suits by adding pockets or other features.
Repairing damaged garments such as ripped seams or broken buttons.
Dry cleaning service for household items like curtains, bed linens, and upholstery.
4. Register your business
If you want to open a laundry and dry cleaning business, there are several essential considerations you need to make. One of the most important is whether you should establish your business as an LLC or corporation. The most common business structure types are sole proprietorship, partnership, limited liability company (LLC), and corporation.
If you operate your business as an LLC or corporation business structure, then all of the assets of that business belong to the entity itself and not its owners. It means that if someone sues your LLC or corporation over an accident at one of its locations, they cannot sue any individual members of the company. An LLC offers limited liability protection.
Furthermore, it's important to manage your business finances effectively, and a piece of that includes setting up a dedicated business bank account to keep your personal and business finances separate.
5. Get a business insurance
When running a dry cleaning business, it's easy to get caught up in the day-to-day hustle and forget that you need insurance to protect your personal assets and business from any sort of unexpected events.
When it comes to the dry cleaning market, here are some types of insurance to consider:
Property insurance: If a natural disaster or fire damages your building, property insurance will help you rebuild and get back into the business.
General liability insurance: This covers any legal costs associated with lawsuits related to injuries or property damage caused by your business. It also pays for medical bills if someone gets hurt while on your property, such as at the dry cleaners.
Workers' compensation insurance: This type of coverage provides medical care for employees who got injured or ill due to their work duties.
6. Provide on-demand service
Your customers want convenience. They want to access dry cleaning when it's convenient for them, that's why on-demand dry cleaning services are so important. It serves as an effective way to attract customers by showcasing your commitment to service.
On-demand dry cleaning services let customers schedule the pickup and delivery of their dirty laundry with just a few taps on their screen. So, your customers do not have to take time out of their schedules to access dry cleaning nor are you at the risk of failed pickups or drops.
Additional services, for example, immediate delivery or special garment care, can be consolidated to enhance the client experience. So, take advantage of this opportunity and provide on-demand dry cleaning services for your customers!
7. Acquire permits, licenses, or certifications
To start a dry-cleaning business, you'll need several business licenses and permits; they are different for different business models. The state or local government may require you to obtain the following licenses:
Cleaning business license: This standard license allows you to do business within your state, whether you're operating a commercial dry cleaning business or a residential cleaning service.
Business registration certificate: This certificate allows you to operate as a corporation in your state, complying with both state and local government requirements.
Environmental protection agency registration: If your laundering process uses EPA regulated materials, you must register with this agency before beginning operations.
8. Invest in dry cleaning equipment
The equipment needed for a dry cleaning business varies depending on the company's size.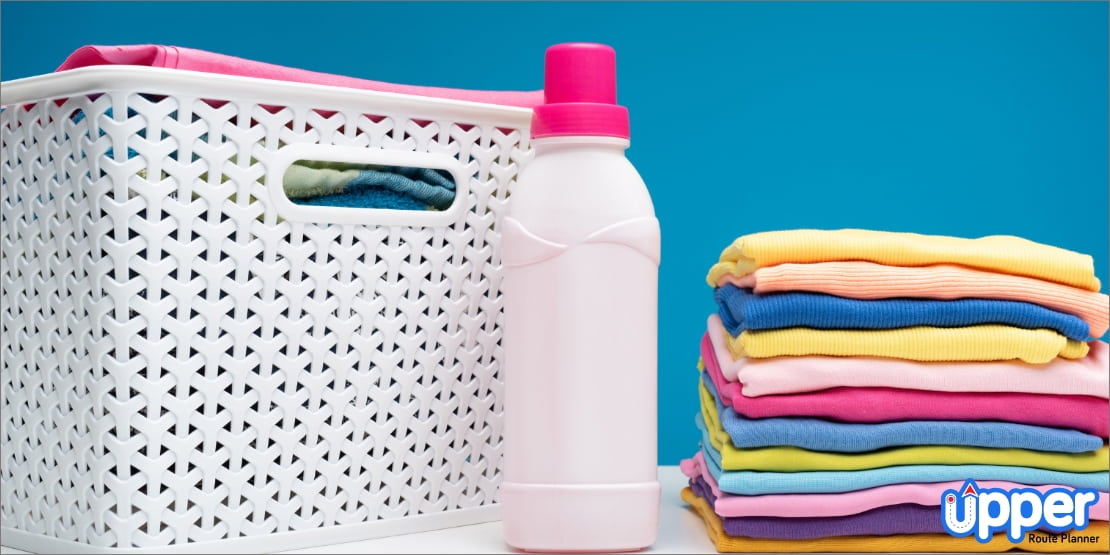 The key to any successful business is having the right equipment. When it comes to dry cleaning, there are a few essentials you'll need to get started:
A washer and dryer
Dry cleaning chemicals
Ironing board
Hangers
Cleaning machine
Also, you can rely on leasing equipment instead of purchasing equipment before you secure funding to lower the initial investment of your small business. The most important thing is that you have enough commercial space and workforce available to handle the volume of your business.
9. Do Marketing for dry cleaning services
Marketing for a dry cleaning business is about creating a compelling and approachable image for your business. You want people to feel like they can trust you and that you'll take care of their clothes as if they were your own.
When customers talk about their experience with your company, other people will become interested in trying out your services. Word-of-mouth marketing is free!
Marketing your business online on social media platforms is another excellent way to market a dry cleaning business because it allows you to connect with more people than ever.
You can advertise your services on television, radio shows, print magazines, and newspapers too!
10. Provide quality customer service
To provide good customer service for the dry cleaning business, you need to be able to identify your customers' needs and provide them with a solution that meets those needs.
Good customer service is essential for any business, but it's vital for dry cleaners. Here are some ways you can ensure your customers love working with you, fostering trust and satisfaction that can turn them into repeat customers:
Be friendly and helpful if someone is having trouble finding the clothes or getting something appropriately cleaned. Try to help them out!
Offer extra services when appropriate. Do you offer alterations? If so, ensure your customers know they can bring in their clothes and get them altered while they wait.
Keep up with technology; use an app or website to track orders and payments.
There's nothing worse than a bad experience at the dry cleaners. So make sure things go smoothly every time by being prepared, especially if you're looking to establish a successful dry cleaning business.
What is the Cost to Start a Dry Cleaning Business?
Starting a dry cleaning business may cost you around $8,000. It includes the cost of equipment and an initial supply of cleaning products. If you decide to hire a full-time employee or two, your starting costs will rise to around $30,500, which will be a part of ongoing business expenses.
But with repeat business and inherently high profit margins, you can flourish as a small business owner. As you can see, if you want to start a dry cleaning business, you don't have to spend a fortune.
Pros and Cons of Starting a Dry Cleaning Business
One of the most important things to consider when starting a new business is the pros and cons. It's essential to weigh the advantages and disadvantages of your business model and compare it with those of other small businesses in the industry.
Pros:
Dry cleaning is an established industry that people are familiar with, so you can build your clientele relatively quickly.
You can start as a local dry cleaning business and grow at your pace.
Dry cleaning process is easy and it's not complicated to get started—the equipment required is relatively simple, and the chemicals are not too complex.
You can easily use dry cleaning machines explicitly designed for this purpose.
Cons:
You have to learn how to properly clean different fabrics and types of clothing, which requires training and practice.
You must deal with some harmful chemicals, which can be dangerous if not handled properly.
Dry cleaning equipment is expensive and requires regular maintenance, which can be costly.
Fulfill Dry Cleaning Appointments with Perfectly Planned Routes on Upper
Upper Route Planner is the solution that allows you to create routes, track your vehicles, and manage deliveries from one platform.
Our simple and intuitive interface lets you quickly build routes optimized for your traffic deliverables. By Upper Route Planner on your side, there is a lot more you can do, such as.
Send automatic ETA alerts to dry cleaning customers.
Get a daily summary report to analyze workers' performance and used routes.
Follow optimize routes to reduce travel time and gas costs.
Schedule routes months in advance to skip manual planning.
One click is enough to quickly dispatch routes to your team.
Efficient Route planning for dry cleaning businesses
Upper is the best way to get the dry cleaning job done in a timely manner. It's easy to use, flexible, leverage efficiency, and minimizes time spent on the road.
Dynamically calculating the best route for each worker is accomplished by combining historical data and real-time information. You will know whether a worker is arriving on time no matter how many you send out.
Enhanced customer satisfaction
Customers are your biggest asset, and we want to help you ensure that your dry cleaning services provide the quality you want for your potential customers. Upper allows you to capture images of the receipt as proof of dry cleaning service.
This approach helps you avoid missing areas and ensures your customers receive the highest quality service possible.
Want a successful dry cleaning business? Experience the difference Upper can make with a free 30 days trial.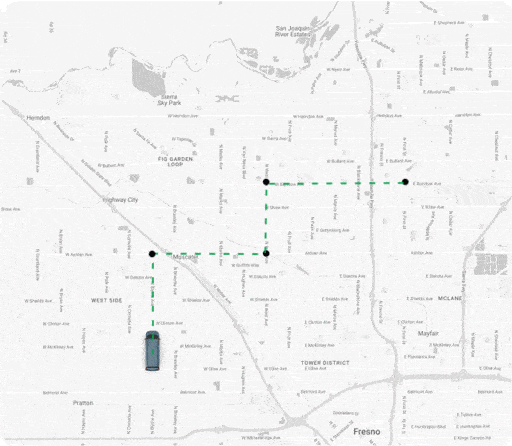 FAQs
Yes, the dry cleaning business is a good investment. This is because dry cleaning is an essential service, your operating expenses are low, and customers will always seek out your service.
Self-serve and on-demand laundering will become even more essential to the business. The demand for dry cleaning and laundry services will not only be restricted to domestic consumers; many businesses, including hotels, hospitals, restaurants, salons, and gyms, will require the service.
Here are the dry cleaning equipment you'll need to get started:
Dryers and washers
Steamers and pressers
Hangers and racks
Cleaning chemicals
Pos system
Information tags
Conclusion
To run a successful dry cleaning business, you'll need to invest in equipment like dryers, washing machines, and ironers. You'll also need to find clients willing to pay for your services.
If you're looking for a great source of income, opening a new dry cleaning business is the way to go. You can make a lot of money with dry cleaning businesses if you have the right business location, offer competitive services, and maintain your business well.
However, starting and maintaining a dry cleaning business doesn't end there. You need to provide on-time service to your customers for sustainable business growth in the dry cleaning industry. This is where Upper route planning and optimization software comes in. Upper takes all driving contingencies into account to provide you with the shortest routes so that you can fulfill more appointments. Try the free 30 days Upper trial today.