Key Takeaways:
Waste Management Inc. is the largest waste management company in North America and offers a wide range of services.

The second-largest waste management company, Republic Services Inc., provides residential, commercial, and industrial waste management services.

Waste collection, treatment, and disposal services are provided by Veolia Environment SA, a multinational waste management company with an emphasis on sustainable solutions.

Suez SA is a major multinational waste management company that offers municipalities and various industries waste management and recycling solutions.
Waste management companies across the globe are responsible for maintaining the clean world that we see everyday. If it were not for these sustainable waste management solutions, the world would be a lot more polluted and contaminated.
The world produces over 2 billion tonnes of trash every year, making trash management companies of vital importance to any house or business. But choosing the right waste management company is easier said than done.
The ideal waste management company should meet all of your requirements while staying at rates that are affordable. This is why in this article, we will go over many waste management companies from diverse backgrounds for your convenience.
Top 15 Waste Management Companies in the United States and Canada
The global waste management market has seen plenty of recycling companies try to enter with their own take on waste management. Though, we have only compiled the best companies on this list, both big and small, so that you get to make the best decision for yourself.
1. BluPlanet Recycling Inc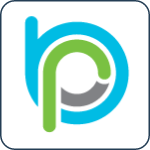 BluPlant Recycling has been providing a diverse range of waste management services to buildings and businesses in Calgary since 2009. They currently work with over 40,000 clients that need various waste management services, including compactors and roll-off bins.
2. MTM Waste Solutions Canada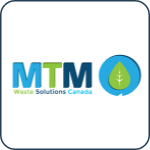 Unlike a traditional waste management company, MTM Waste Solutions Canada offers additional services such as temporary fencing, portable toilets, and scaffolding. They are headquartered in Edmonton, Alberta, and also operate in Kelowna, B.C.
3. Panda Environmental Services Inc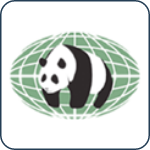 Ever since 1997, Panda Environmental Services has set its reputation as one of the most reliable waste management companies in Ontario. They offer their clients a whole host of services, including hazardous waste disposal and training services.
4. Filco Carting Corporation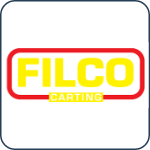 The Filco Carting Corporation is a family-owned waste management company that has been operating in New York for over a century. They first started the waste collection in 1910 and have now grown to be the second largest containerized waste collectors.
5. WM – Wheeling Hauling and Transfer Station
WM is a waste management company that opens up its recycling services to both homeowners and businesses. They are also one of the largest waste management companies that operate in the United States and Canada.
6. Infinite Disposal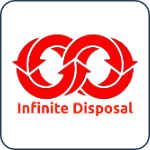 Infinite Disposal is a waste collection company that mainly caters to the colorado area. They take all forms of clients, be they residential customers or commercial. They are best known in the area for conducting timely garbage or recycling pickups consistently.
7. We Got Dumpsters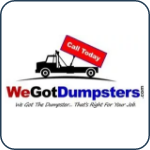 As the name suggests, We Got Dumpsters has rental dumpsters for those that require them. They offer a massive variety of sizes when it comes to roll-off dumpsters that are usually available in all states of the United States of America.
8. Waste Connections
Waste Connections is a large waste management company that provides a wide range of services to all types of clients. They are also known for providing special services such as non-hazardous oilfield waste treatment to clients in the United States and Canada.
9. Stericycle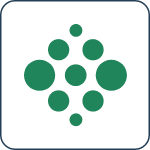 Stericycle is best known for providing advanced disposal services for companies. They specialize in the proper disposal of hazardous waste from medical institutions. They also offer compliance solutions for HIPAA and OSHA regulations.
10. Clean Harbors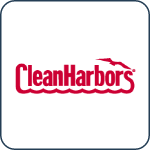 Clean Harbors is a very well-known provider of industrial waste management solutions. Their industrial services are used by some of the biggest Fortune 500 companies on the planet. They offer a wide range of services, including industrial cleaning and hazardous waste management.
Total revenue: $3.1 Billion
Location: Norwell, Massachusetts
Team size: 14,500 employees
Website: https://www.cleanharbors.com/
Key services: Industrial waste management, Emergency spill response
Contact: 877-215-9730
11. WIN Waste Innovations
Win waste innovations is a waste management company based in New Hampshire that specializes in equipment rentals. They rent out waste compactors, dumpsters, and more to businesses that need them as fast as possible.
12. CDE Sanitation LLC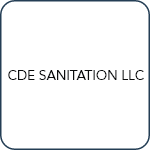 CDE Sanitation LLC is known for providing its waste management services in Winchester, Kentucky. They offer their services to both commercial and residential clients. Their services include things such as construction debris cleaning and eviction trash removal.
13. Trash B Gone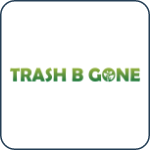 Trash B Gone is a trash removal and handyman services provider in Abbotsford, British Columbia. They offer their trash removal and handyman services to other areas such as Fraser Valley, Aldergrove, Langley, and Mission.
14. Zip-A-Dee Trash Services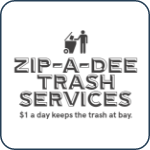 Zip-A-Dee Trash Services help people in the more remote areas of Virginia get trash removal services. They use capable trucks that can reliably take out the trash for homes and businesses that do not have access to other waste management companies.
15. Wagon Wheel Waste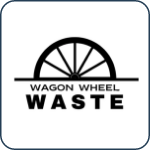 Wagon Wheel Waste is a family-owned business that is a provider of waste removal facilities in the White Mountains region of Arizona. They provide dumpsters for rent for the local residents at low costs.
Read More: Waste Management Industry Trends
Things to Consider while Choosing Waste Management Companies
The waste management industry is packed with companies trying to compete over any bit of customers that they can find. Only a few of them that are good for you are the ones that cater to your needs at the best price.
Despite the growing number of companies, there are still clients that don't feel that they get the right waste services for their applications.
Do your bit of due diligence and research while selecting the best waste management company for your applications.
Make sure your chosen waste management companies offer consistent services.
Ensure whether a selected company provides quality assistance to its customer or not.
Check out if the dumping site used by a company is legal for throwing waste.
You should opt for a company that does timely pickups of trash bins. Otherwise, it may pose a serious threat to your health.
Also Read: Waste Management Business Plan
How Upper Helps Waste Management Companies Do Pickups & Delivery on Time
A single truck in a waste management company alone has to attend to hundreds of stops per day in order to serve its clients. Creating a route for so many stops regularly is a massive uptaking and allows for errors that cause delays in your daily operations.
Upper, a waste management route optimization software, lets you plan the best routes with its advanced routing features so that companies do timely pickups of trash bins. Features such as import Excel, route scheduling, and single-click dispatch reduce your extra work and pull down your overall operational cost.
What's good is that it lets companies take care of their waste disposal team by monitoring pickup schedules. For example, if their clients raise concerns regarding waste collection, the company's backend team can update them with accurate ETAs. Plus, they can figure out if the driver is following the optimized routes or what's making them go slow.
Thus, its automated route planning capabilities are enough to know how Upper works as a stepping stone for waste management companies to fulfill desired business goals.
Make Your Waste Collection & Disposal Process 3x Faster
Set yourself free from spending more time planning routes or finding the best ones. Use Upper to plan efficient routes and share them directly with your waste disposal team to avoid delays.
Start Upper for Free!

FAQs
WM is currently the industry leader when it comes to waste management by sheer size, with a revenue of over 17 billion dollars. The company that is second to WM is Republic services, with a revenue of over 11 billion dollars.
Construction is notorious for producing the most waste when compared to any other sector. The construction sector creates waste for many materials such as glass, metal, and plastic. While these materials can be recycled, they are often not handled in the right manner.
Product destruction is conducted by companies that are looking to dispose of products in a proper and discrete manner. Companies may also choose to employ waste management companies for the confidential destruction of documents.
Conclusion
Choosing the right management company is of vital importance for any business as it can cause disastrous effects on operations. A company must understand what its requirements are and choose its waste management company with the utmost caution.
It is also understandable why waste management companies are unable to meet the requirements of some clients. Conducting operations for thousands of clients is no small task and requires high levels of dedication and responsibility.
Though regardless of the type of operations that you conduct, software like Upper can help you drastically streamline regular routing processes. This newfound efficiency is best experienced first-hand, which is why you might want to try our 7-day free trial.