Residential Cart Solutions Made the Most of Proof
of Delivery (ePOD) by Switching to Upper
"The ease of being able to import any data is important, and it is what exactly Upper provides to its users. It works efficiently for us since we started using Upper."
Owner of Residential Cart Solutions, LLC
Result Achieved by Residential Cart Solutions Using Upper Route Planner
95%

reduced manual route planning

3x Faster

data import

1 minute

or less than that to reassign routes

100%

entrances covered per day

5+ drivers

drivers accommodated easily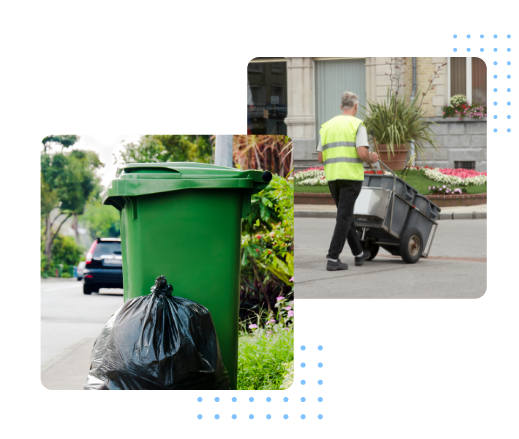 About Client
Residential Cart Solutions is a US-based cart delivery company. It has contracts with waste management companies as well. They go into different cities to deliver, repair, or exchange trash carts. They receive a bunch of addresses on a daily basis in order to perform cart delivery.
Currently, it offers nationwide services across US cities like Louisiana, Denver, West Palm Beach, and more. They visit residential areas to deliver or recycle carts in different cities.
Challenges Dealt with by Residential Cart Solutions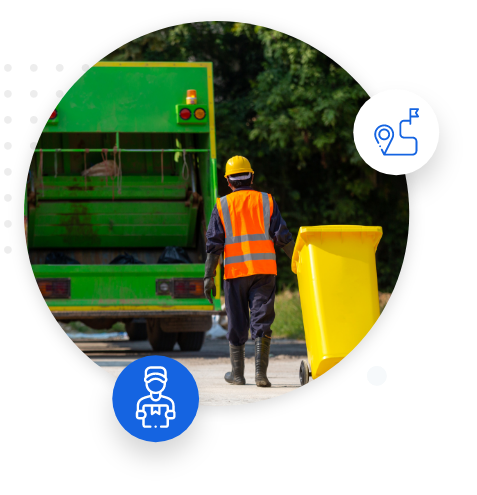 Here are the challenges that hampered the delivery service of residential cart solutions.
Unable to capture proof after providing service to their clients
No tool for importing excel spreadsheet containing entrance stops
Difficulties in accepting more cart delivery orders
Problem in reassigning routes due to drivers' unavailability
Failing to update drivers on time regarding scheduled delivery
The process followed by Residential Cart Solutions before utilizing Upper:
Used different software that do not have proof of delivery feature
Frequent call-ups with drivers if they covered the assigned routes or not
Manually add stops in the route plan instead of importing excel file
Usually sends inaccurate data to clients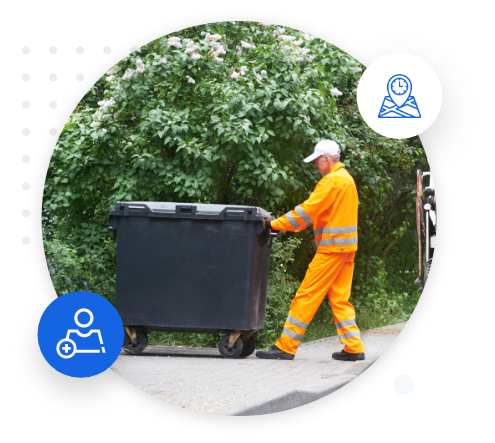 Solutions Delivered by Upper Route Planner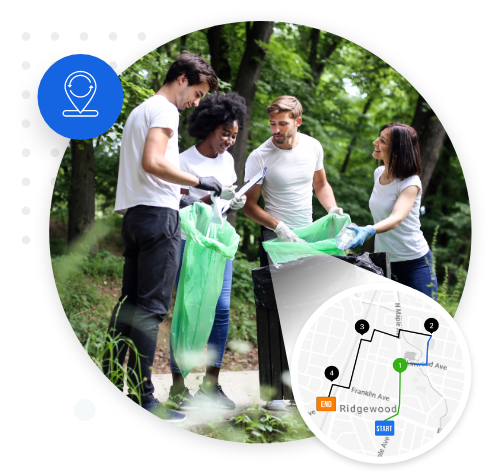 Upper Route Planner empowers their cart delivery team to capture proof of delivery (ePOD)
The route planner allows them to directly import excel spreadsheet to create a route plan
Upper provides accurate information about attended entrance stops and skipped routes
The team at Residential Cart Solutions finds it easier to reassign routes to drivers using Upper
Upper helps them accept more orders and create a delivery schedule in advance
With Upper, drivers spend less time on road performing delivery of trash carts
Upper helps them swap routes if drivers are unavailable on the actual delivery day
Upper allows them to keeps their drivers posted about delivery schedule and dispatch status
Just like how waste management software dispersed challenges of Residential cart solutions, it can simplify your waste management process as well.
Record a Delivery Proof Instantly Using
Upper Route Planner
Performing a multi-stop delivery? Never leave your destination before capturing proof of delivery. Utilize Upper's proof of delivery feature and assure your clients about successful delivery.
How Upper Made Cart Delivery Process Simpler for Residential Cart Solutions by Providing Necessary Routing Features?

Could you please introduce yourself?
Sure. We are Residential Cart Solutions, contracted by nationwide waste companies like republic waste management company, and we do work orders for them. We go into different cities to perform delivery of a cart, repair a trash cart, or exchange it. We receive the address list daily in order to perform daily deliveries.

What was the problem that led you to the Upper Route Planner?
Well, we have a contract in Pensacola, Florida, where the customer was really hoping that we could provide proof of delivery. And so, I wasn't providing that service at the time. And so when we went to Belarus and Louisiana, we were looking for proof of delivery options. Proof of whether the cart was out or delivered at that entrance. So that was the main reason that I started searching for software and ended up using the Upper Route Planner.

What was your delivery process before using Upper?
Yeah, all of our customers that we provide service for, send us Excel spreadsheets. So, it was important for me to find something that imports the data easily. I was using a different software that didn't provide any proof, and it was fairly usable for us. I think it was very basic. As we work with these larger corporations, the ability to have the ePOD feature was a lot more important. Therefore, it was proof that it mainly worked out for us.

What is something you like the most on Upper?
It will definitely be the import process. The ease of being able to import any data to be routed is important. It wasn't important for me to reach out to the customers, but it was important for our data to be accurate for the cooperation that we work with. On Upper, it was very easy to practice the trial, to take the data that I had imported in and see how it was going to work.

How is the customer support of the Upper Route Planner?
Well, I feel like it's a very quick response from the Upper team. I mean you don't really find where companies are available as often assured your support staff is. I just feel like you guys are always there to respond. I really appreciate that because we are making money using such advanced software.

Would you like to recommend Upper?
I would definitely recommend Upper to anybody that asks for it. I said it before it's just a quick learning to get it up and running and functional for a company. And so, I just really appreciate that you don't wanna get bored with the training portion there. I just feel like the software is very user-friendly and it's just easy for me. Once I landed on Upper Route Planner, I thought it was a perfect fit for our company.

What will you miss the most if Upper disappears tomorrow?
If the Upper disappears, it will affect my delivery process. I think there are a lot more features that you have to show me that will make things even better but it's just so easy to use. On Upper, addresses are imported easily and I just would really miss the functionality of Upper and ease of use if it would go away.
Get Your Optimized Routes Ready in a Matter of Seconds
Not only Residential Cart Solutions but you too can simplify your delivery process using Upper. Import
your excel spreadsheet, get optimized routes and dispatch them with a single click of a button.