A sluggish or out-of-date platform can halt production, annoy customers, and impact your bottom line and your delivery operations.
About 41% of the customers blame companies for late deliveries. So, it becomes critical to have correct and accurate data to maximize profit, whether it is purchases, shipping, warehousing, customer satisfaction, or any other process.
However, collecting accurate data for inventory management is one of the most difficult challenges faced by small and mid-sized custom manufacturers, and getting it right can make or break your business.
What should you do to improve the efficiency most simply?
Fortunately, a modern enterprise resource planning (ERP) system can provide the visibility required to control and manage your inventory levels. It can assist your company in optimising inventory levels, increasing warehousing efficiency, and improving last-mile delivery.
In this article, we'll go into detail about an ERP Inventory Management and how it can benefit your business.
What is an ERP Inventory Management?
Enterprise Resource Planning (ERP) inventory management is a system that allows businesses to manage all aspects of their operations, including inventory, finance, planning, logistics, and operations, on a single platform.
ERP systems help businesses manage complex inventory processes across multiple locations by utilizing real-time data. While all ERP modules share the same platform, each function operates as its own piece of software. This has the advantage of allowing data to be shared between modules, allowing for faster and more accurate calculations.
Key Features of ERP Inventory Management System
ERP system features are designed to enhance business operations. The following are some of the fundamental features of an ERP inventory management system:
1. Single platform
One of the primary functions of an ERP is to integrate processes across departments and manage them on a single platform. ERPs collect data from companies to create a unified view of operational, financial, business, and customer information.
2. Financial management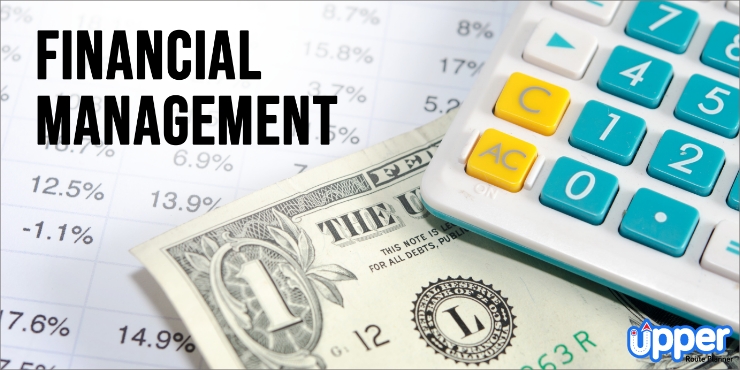 An ERP system is designed to help businesses organize and optimize their financial planning, spending, and decision-making processes. Like standard accounting software, it will track and analyze financial data for all business accounts, budgets, and forecasting requirements.
3. Saves time with automation
ERP saves time, and reduces errors by automating time-consuming and repetitive business tasks like data entry. When automation is properly implemented, it saves both time and money.
4. Customer relationship management
ERPs organize data such as contact information, prospect status, serial numbers, and order histories to create a searchable database from which you can contact prospects. This allows marketing and sales teams to target high-converting leads, shorten lead times, and create more effective campaigns.
5. Supply chain management
Supply chain management is a crucial function of ERP systems. This includes demand and inventory tracking, manufacturing processes, logistics, and distribution management. ERPs gather supply chain information to recommend the best purchase and transfer orders.
6. Manufacturing management
ERP systems help businesses improve the efficiency of their manufacturing processes by assisting with product planning, raw material sourcing, and production monitoring. It collects and stores precise data about your bill of materials, shop-floor controls, distribution planning, product tracking, and other operations to help you manage your inventory planning operations.
How Does it Benefit Your eCommerce Business?
Customer service is important to the success of your company. As a result, an ERP inventory management system is essential to improve customer service. The various benefits of ERP inventory are:
1. Inventory optimization
Maintaining the right balance of stock levels to fulfil projected orders is critical for customer satisfaction and profitability. Carrying excess inventory ties up your capital in products that aren't selling. And carrying too little, on the other hand, puts the company at risk of stockouts and an inability to meet customer demand.
So, the inventory integrated with ERP software can aid in forecasting and demand planning, ensuring that the optimal amount of inventory is kept on hand.
2. Supply chain transparency
The ERP inventory system provides real-time inventory visibility across all locations, including warehouses, stores, and goods in transit. ERP accomplishes this task by real-time recording and updating all inventory transactions via direct user input, process automation, or file exchange with other supporting systems.
3. Financial reports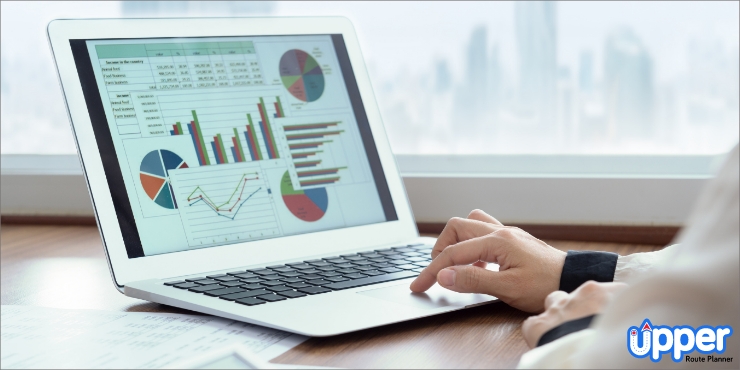 In most businesses, inventory accounts for a significant portion of capital investment. Thus, inventory details are important when preparing financial reports, which are required for revenue forecasting and tax returns. Incorrect inventory details result in inaccurate financial reports, which cause problems later on.
With an ERP inventory management solution, every inventory detail is updated and accounted for. And generates detailed reports automatically, leading to accurate financial reports.
4. Helps in scaling your business
An ERP inventory management software allows you to plan and scale your business's growth easily. As your company grows, enters new markets, and diversifies its products, the system allows you to scale to meet your needs. You can scale profitably without having to worry about spending money on system upgrades.
ERP Inventory Modules
ERP helps businesses manage their processes across departments and functions through a centralized system. Depending on your need, you can integrate the following modules to form a robust ERP system for your business.
1. Human resource module
HR modules help with employee information management and tracking, such as performance reviews, designations, job descriptions, skill matrices, and time and attendance tracking. Payroll System is a critical submodule in the HR module that assists in managing salaries, payment reports, etc.
2. Sales module
The sales module manages the sales query, quotation drafting, accepting sales orders, drafting sales invoices, dispatch/shipment of material or service, and tracking pending sales orders.
3. Inventory module
It keeps track of the items in stock. Items can be identified using unique serial numbers through which you can keep track of items and track their current location within the organization.
4. Customer relationship management module
CRM modules assist in managing and tracking detailed customer information such as communication history, calls, meetings, details of purchases made by the customer, contract duration, and so on. This can be integrated with the Sales module to improve sales opportunities.
5. Financing module
The finance module manages the entire inflow and outflow of capital. This module records all account-related transactions such as expenditures, balance sheets, ledgers, budgeting, bank statements, payment receipts, tax management, etc. Any financial data required for business operations are available with a single click in the Finance module.
6. Production module
The production module assists the manufacturing department in terms of product delivery. This module includes production planning, machine scheduling, raw materials used, daily production progress tracking, forecasting, and actual production reporting.
Major Things to Consider for ERP Inventory Management
There is no such thing as a one-size-fits-all inventory system for retailers. However, a few typical features that every business should consider when looking for an ERP inventory management tool.
A good ERP system will also automate critical functions such as:
1. Order management
Effective purchase order management starts when customers decide what they want to buy and end when the final invoice is paid. A solid ERP system with invoicing capabilities and POS integration can automate this process by generating invoices automatically and sending them to customers when they place an order. The ERP can automatically update to signal the warehouse team to begin filling the order by integrating invoicing and order management.
2. Inventory management via multiple channels
Multi-channel inventory management is used by retailers to account for inventory sold through multiple warehouses and outlets in multiple locations. You can benefit from software with multi-inventory management features in a variety of ways, including:
Saves time by making it simple for managers to obtain the information they require by using centralized data about purchase orders and inventory levels across all sales channels and warehousing locations.

Improves inventory forecasting by utilizing real-time data to determine inventory needs, establish reorder points for replenishment, and avoid issues such as low stock levels or complete stockouts.

Improves customer experience by allowing customers to shop for products wherever they want, whether on your website or in your physical store.
3. Warehouse management
Multi-channel inventory broadens the sales reach. However, it becomes difficult to meet demand or maximize profits if you cannot locate the products required to fill orders which can be critical for any business. It can assist you in avoiding issues such as delayed order fulfilment or missing product:
The warehouse layout optimizes retailer storage by instructing warehouse managers to organize inventory and store popular products in easy-to-access areas, making order fulfilment easier.

Picking and packaging automate locating and packaging products in the warehouse for shipment and delivery.

Receiving new inventory shipments and properly storing products within the warehouse.
Find Efficient Service Routes in Seconds Using Upper Route Planner
While Upper is not a traditional ERP system, Upper provides various capabilities for small to mid-sized eCommerce businesses to easily manage orders and track inventory.
Upper's unique features, such as analytics and reporting, help you filter, sort, and group all data in your dashboard. Using it, you can analyze the overall performance and make necessary decisions.
It allows integration with third-party software so that you don't need to manually add delivery stops before optimizing routes. Drag and drop the CSV file into the application and removes any duplicate addresses added in the route.
Once you've entered the delivery addresses, its route optimization feature recommends the best routes to accommodate more deliveries in less time, increasing the efficiency of your delivery team.
Sign-up for a 7-day free trial today.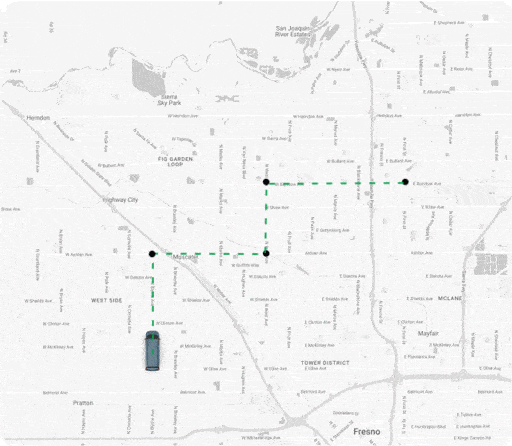 ERP inventory management FAQs
Some of the famous ERPs available for managing inventory are:
Oracle Netsuite

SAP Business One

Microsoft Dynamic Business Central

SAP S/4 HANA

Oracle ERP cloud
The majority of mid-size businesses with annual revenues ranging from $50 million to $1 billion require 14 to 16 months to implement, and the total cost of ownership for mid-sized businesses with less than $1 billion in revenue is 3% to 5% of annual revenue. Whereas for companies worth more than $1 billion, this figure rises to 31 to 34 months, and the total cost of ownership for large companies with a revenue of more than $1 billion pays 2% to 3% of annual revenue.
ERP software helps businesses to manage day-to-day operations such as accounting, procurement, project management, risk management and compliance, and supply chain operations. It also assists in financial planning, budgeting, forecasting, and reporting. ERP systems connect and allow data to flow between various business processes. By collecting an organization's shared transactional data from multiple sources, ERP systems eliminate data duplication and provide data integrity with a single source of truth.
Here are some of the notable advantages of using ERP software.
ERP systems can potentially eliminate manual processes, particularly data entry and analysis.

ERP can improve the efficiency and profitability of business processes.

Instead of multiple systems, an ERP can manage an entire business within a single system.

Cloud-based ERP can be updated regularly, ensuring that a company can access the features without upgrading to newer versions.
Conclusion
ERP inventory management is ideal for growing eCommerce businesses with multiple online stores and channels. ERP inventory management systems enable companies to manage their logistics, operations, finance, and inventory from a single system, reducing errors and increasing efficiency.
However, ERPs can be costly and complex. So, if you aren't quite ready for an enterprise-level solution, you can begin by collaborating with a tech-enabled 3PL, such as Upper.
With Upper's unique features, such as analytics and reporting, route planning and optimization, it can help you manage your deliveries more efficiently and monitor the performance of your delivery team and business performance.