Top Features
4.0

Planning & Scheduling

3.7

Route Optimization

3.9

Analytics

4.0

Team Management

3.8

Customer Support
Overview
Track-POD sets the bar high in the world of delivery management with its all-in-one software designed to optimize and streamline the entire delivery process. This versatile solution caters to businesses of all sizes, enabling them to achieve flawless, on-time deliveries consistently.
One of Track-POD's standout features is its electronic proof of delivery app, which revolutionizes the way delivery operations are managed. With real-time driver performance monitoring and delivery confirmation capabilities, the app captures geotags, timestamps, client signatures, and even package scans. This provides a comprehensive record of each delivery.
This delivery software efficiently doubles as a route planning tool, enabling users to organize multiple deliveries with remarkable ease and speed.
The mobile app's user-friendly interface ensures a seamless experience for drivers, even for those new to the system. Additionally, the app can function offline, and once reconnected, it automatically syncs all data with the central dashboard.
To enhance customer satisfaction and communication, Track-POD provides customizable delivery notifications. Also, real-time updates on order status are sent instantly once the delivery is completed and scanned.
Its advanced route optimization algorithms, proof of delivery templates with notifications, real-time courier tracking, and detailed analytics make it an indispensable tool for businesses seeking an end-to-end delivery scheduling solution.
Track-POD Review
Positive
The software's electronic proof of delivery app eliminates the need for paperwork, making the process efficient and eco-friendly.
Track-POD's mobile solution enables real-time monitoring of driver performance for better control and efficiency.
With GPS vehicle tracking, businesses can monitor the location of their vehicles and deliveries at all times.
The delivery software allows customizable delivery notifications, keeping customers informed about their deliveries.
The ePOD app's Sign on Glass technology facilitates capturing recipients' electronic signatures, reducing paperwork and invoicing errors.
Track-POD's route planning software quickly arranges multiple deliveries, optimizing routes for faster deliveries.
The software provides detailed analytics, reports, and planned vs. actual data, helping businesses optimize their operations.
The mobile app works offline, ensuring smooth operations even in areas with limited connectivity.
Track-POD offers API integration and can be easily integrated with 5,000+ third-party apps via Zapier.
The software is intuitive and can be implemented within one day, saving time and effort for businesses.
Negative
Some users find it difficult to track the total number of hours their drivers are working, and analytics may not fully meet their needs.
The software occasionally experiences glitches, such as showing incorrect driver locations.
The software sometimes reverts changes made to orders or addresses after reloading.
Some users find the user interface to be complicated, especially for new users, and would like improvements in the user experience.
Mobile usage on Android and iOS devices has different capabilities, potentially leading to inconsistencies in user experience.
While Track-POD offers route and order automation, some users find that it isn't always perfect and may require manual overrides.
The software's traffic predictions are not always accurate, especially in areas with dense traffic.
Once a route is started, it cannot be removed, causing challenges for dispatchers who want to close routes. Editing orders and routes after starting them can also be complicated.
Some users have expressed dissatisfaction with the customer support. They stated that they felt the responsibility was pushed back onto them rather than receiving adequate assistance.
Users have experienced challenges with offline mode not working correctly and location selection errors.
There are also reports of network latency and uptime issues with the application.
Limited route optimization functionality is available in the standard version, and you have to upgrade to a more expensive plan for more.
Challenges while integrating Track-POD with their e-commerce platforms have been reported. Users stated that they needed to hire private developers for customizations.
Some users have expressed frustration with the refund policy, especially when they were dissatisfied with the service after purchasing a subscription.
Standard
$29.00
PER MONTH PER DRIVER/VEHICLE
Key Features
User Management
Proof of Delivery
Advanced
$49.00
PER MONTH PER DRIVER/VEHICLE
Standard Features+
iPhone & Android Driver App
Proof of Delivery
Email and Push Notifications
Analytics & Reports
Advanced Plus
$69.00
PER MONTH PER DRIVER/VEHICLE
Unlimited Orders Per Month
Advanced features+
Live Tracking
Email and Push Notifications
Geofencing
Analytics & Reports
Integration and PDF reports
Enterprise
–
Contact for Pricing
Unlimited Orders Per Month
Advanced Plus Features+
Integration and PDF reports
24*7 Support
Price Plan For Team
Upper
Essential
$80/mo
3 users included
Growth
$160/mo
3 users included
Enterprise Contact for pricing
Free Trial Available
Track-POD
Standard
$87/mo
3 vehicles included
Advanced
$245/mo
5 vehicles included
Enterprise Contact for pricing
Free Trial Available
---
Assessing the Worth: Is Your Investment Worth the Price?
Selecting the best delivery software requires a thorough analysis of the features and capabilities offered.
In this section, we present a comprehensive comparison table that sheds light on the key attributes of the different platforms. By closely examining the features side by side, you can gain valuable insights into the value each solution brings to the table.
This assessment will enable you to make an informed decision that aligns perfectly with your business requirements.
| | | |
| --- | --- | --- |
| Route Optimization with ETA | Upto 24 Stops | Unlimited |
| Advanced Routing | Not Available in Standard Plan | Available in All Plans |
| Driver Mobile App | | |
| Set Stops Priority | | |
| Live Driver Tracking | | |
| Expected Time to Arrive (ETA) | | |
| Parcel Info | | |
| Curbside Delivery | | |
| Route Swapping Between Drivers | | |
| Reverse Routes | | |
| Customer Notifications | | |
| Proof of Delivery | | |
| Integration | | |
| Custom Fields | | |
| Analytics and Reports | | |
| Customer Support | | |
Features Track-POD Upper

Route Optimization with ETA

Upto 24 Stops

Unlimited

Advanced Routing

Not Available in Standard Plan

Available in All Plans

Driver Mobile App

Set Stops Priority

Live Driver Tracking

Expected Time to Arrive (ETA)

Parcel Info

Curbside Delivery

Route Swapping Between Drivers

Reverse Routes

Customer Notifications

Proof of Delivery

Integration

Custom Fields

Analytics and Reports

Customer Support

Try Upper for FREE No credit card required
What People Say About Upper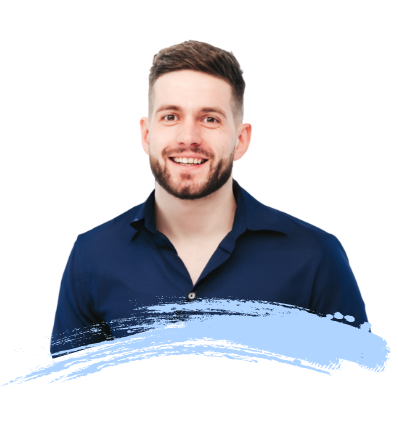 Saved 10 hours per week & delivering 3x more meals with Upper. It's easy to take proof of delivery, the speed is great, it's super super fast!

Ben Parker,
Delivery Manager of Flavors2Go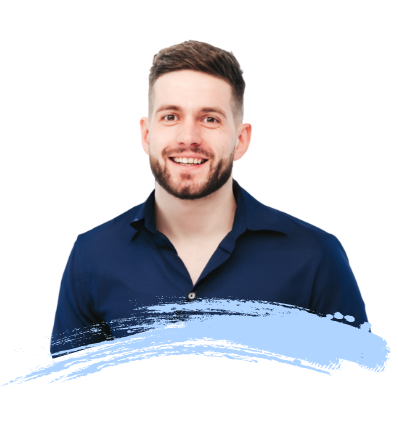 Key Features of Track-POD
1. Route Optimization:
With AI-driven route planning and optimization from Track-POD, businesses can streamline their transportation processes and use their resources more efficiently.
The system takes into account various preferences, like those of the customer, the driver, and the vehicle, in order to come up with routes that are efficient and cost-effective. This cuts down on fuel consumption, boosts productivity, and makes customers happier.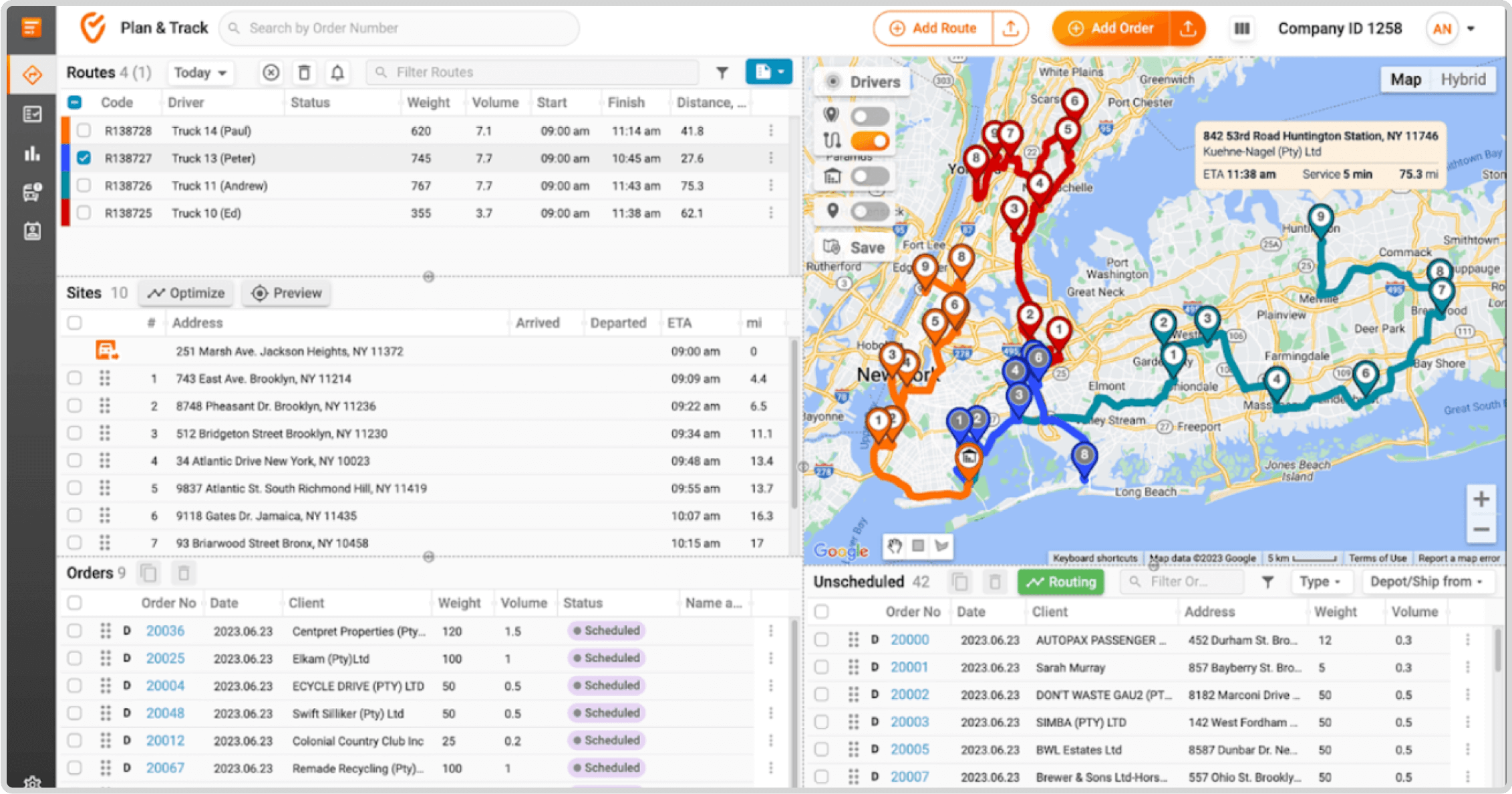 2. Wide Range of Proof of Delivery (POD) Methods:
Track-POD offers a versatile set of POD collection methods to cater to different delivery scenarios. These methods include E-signatures, allowing recipients to sign for deliveries digitally; COD confirmation for cash-on-delivery orders; and Barcodes/QR scanning to efficiently manage and verify items during delivery.
Additionally, automatic timestamp and geotag capture provide crucial data on the exact time and location of deliveries.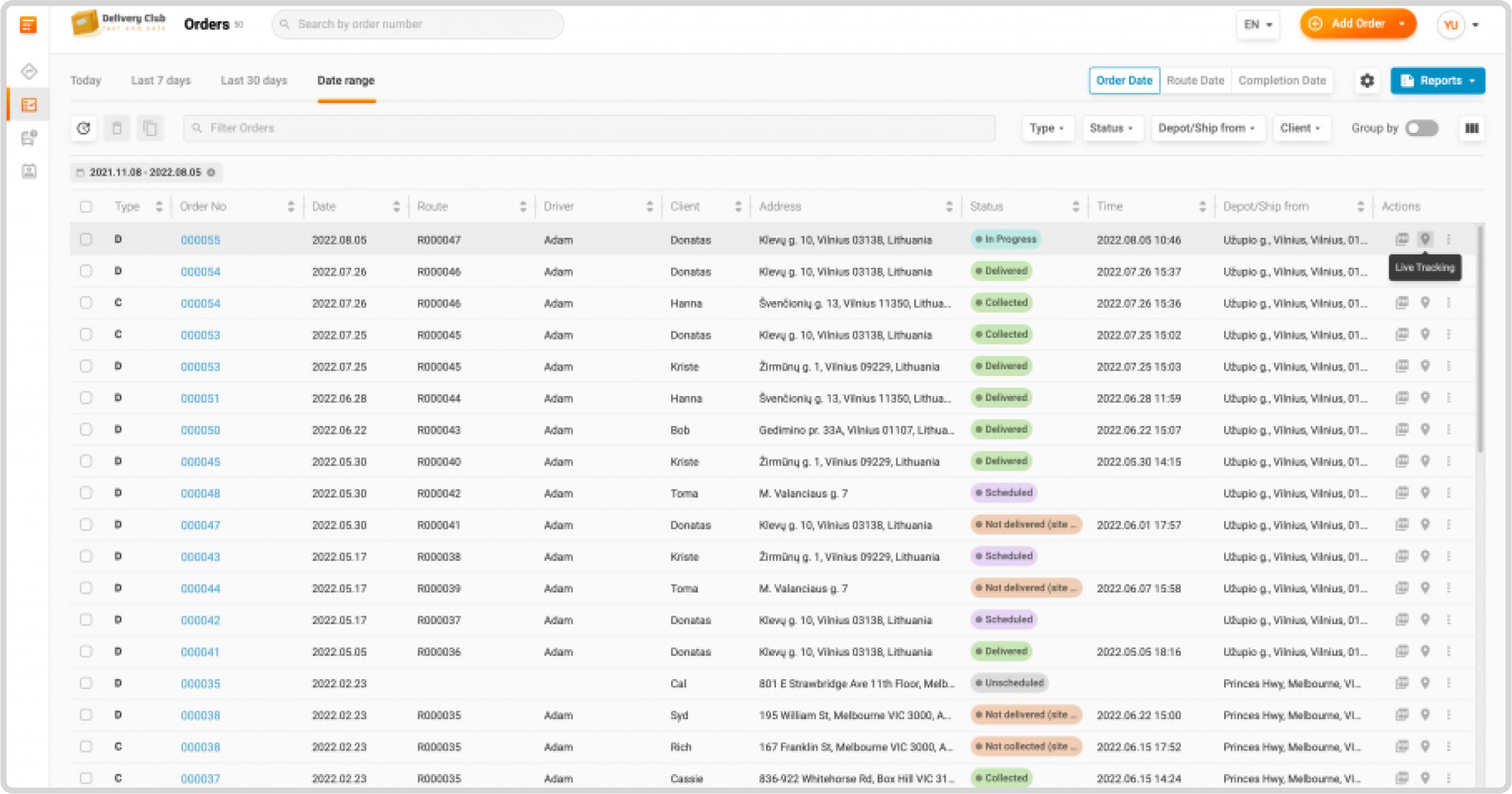 3. Live Tracking using Delivery Driver App:
The drivers' mobile app is an important part of the Track-POD software. It lets dispatchers track the whereabouts of drivers in real-time and provides them with accurate details regarding the status of the delivery.
This function improves communication and helps businesses respond quickly to any changes or delays in the delivery process.
4. Vehicle Safety Management:
Track-POD's vehicle inspection options contribute to maintaining fleet safety and compliance. Regular digital vehicle inspections help identify and resolve any issues promptly, ensuring the roadworthiness of the fleet and enhancing driver safety.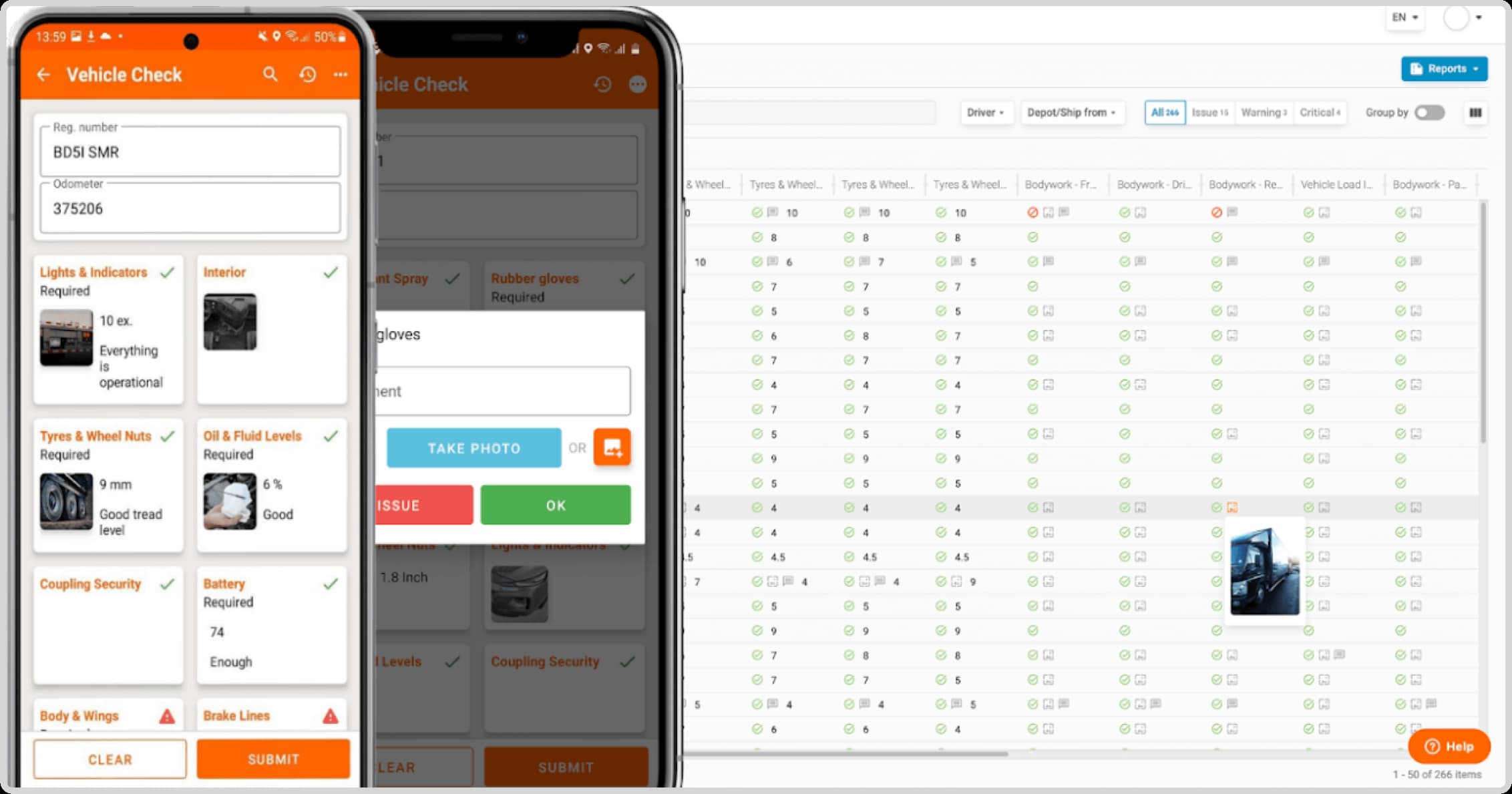 5. Fleet Capacity Utilization Analytics:
Businesses can manage their resources and increase the effectiveness of their delivery operations by examining data on fleet capacity usage. Track-POD offers helpful analysis to assist with resource allocation and planning.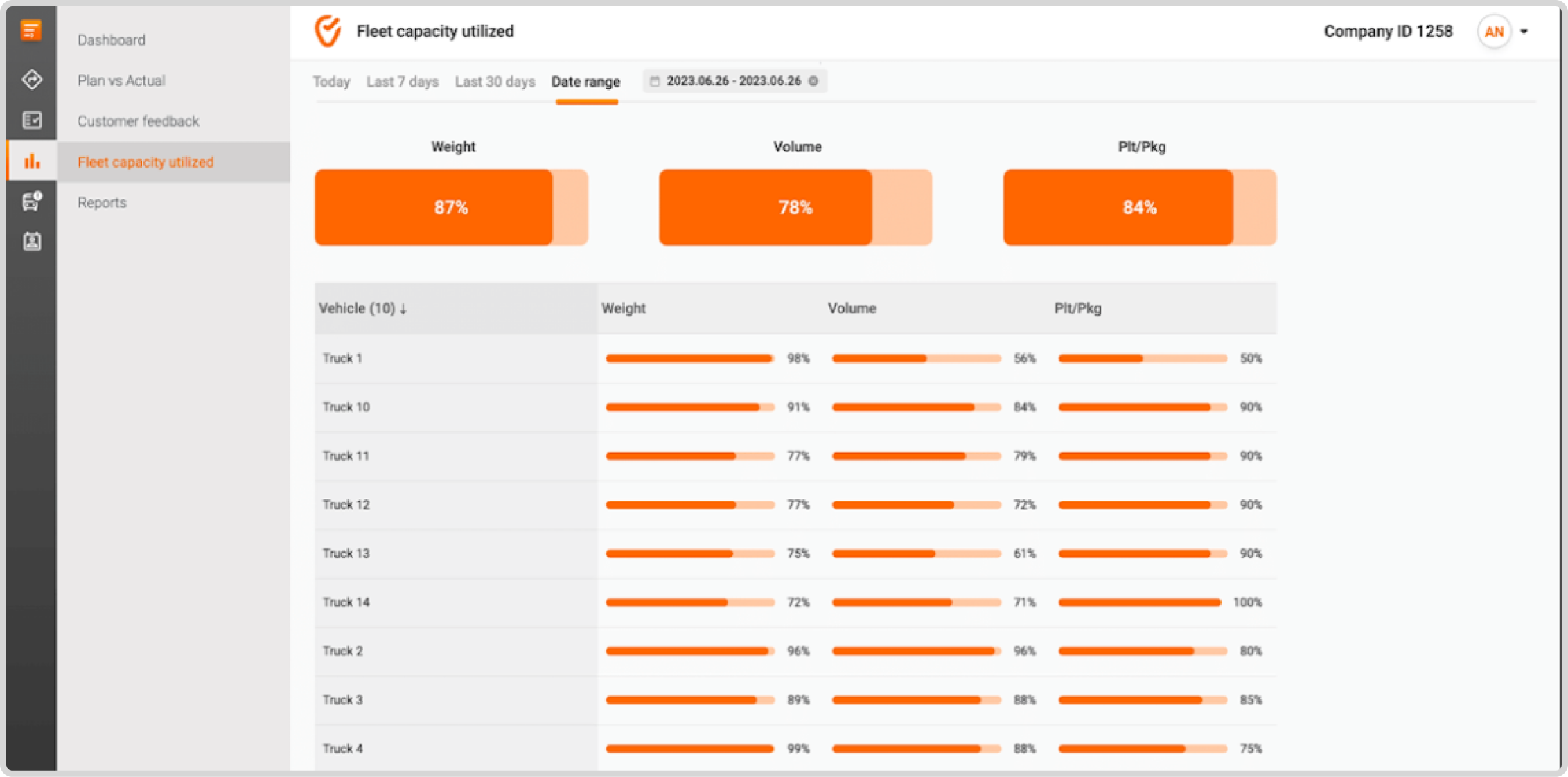 6. Customer Web Portal:
The Customer Web Portal is one of Track-POD's unique features. It enables businesses to provide customers with a self-service dashboard where they can add orders, check the progress of those orders, and monitor the delivery locations of their deliveries in real-time. This degree of transparency and visibility fosters confidence and improves the overall customer experience.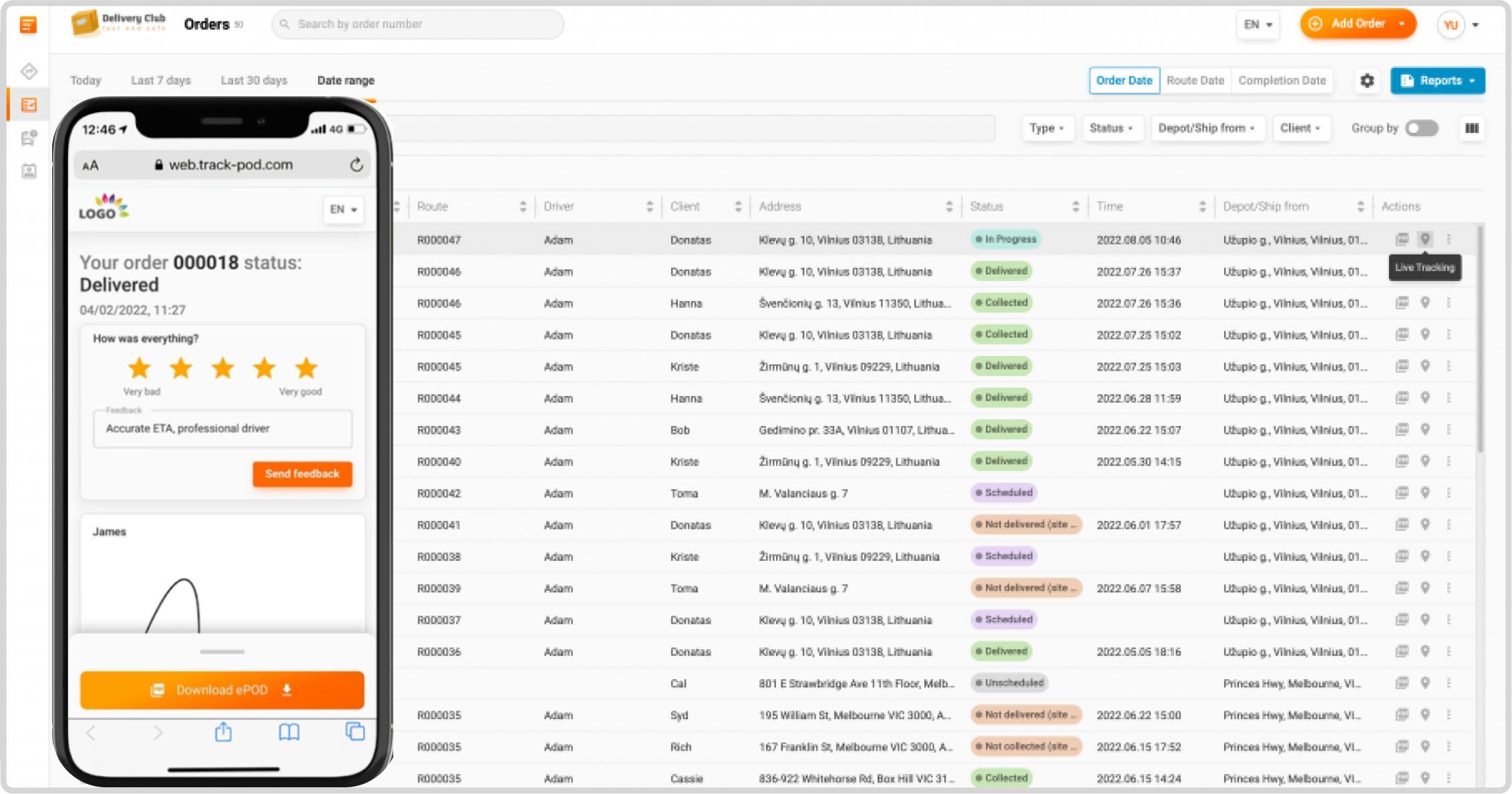 7. Comprehensive Reports and Analytics:
The platform's powerful reporting and analytics capabilities enable users to get useful insights into their delivery operations. A comprehensive understanding of performance and order status is provided through a number of reports, including driver statistics, trip summaries, orders summary, and item overview.
The cost savings report assists organizations in assessing their efficiency improvements by estimating savings in terms of time or distance through optimized routes.
Is Track-POD Right for Your Business?
When considering whether Track-POD is the right fit for your business, it's essential to weigh its strengths and weaknesses. While Track-POD offers some useful features, there are notable aspects that might impact your final decision.
Some significant shortcomings of Track-POD include limited route planning and optimization capabilities (especially in the standard package), glitches in the live tracking feature, and difficulties in optimizing vehicle loads.
Moreover, many users find Track-POD to be expensive, with limited pricing flexibility, making it less suitable for larger businesses and those with higher delivery volumes.
In summary, while Track-POD offers some appealing features, it is suitable for very small businesses with modest fleets and a limited number of monthly deliveries. For larger and medium-sized businesses aiming to scale, it can be more prudent to explore alternative platforms that better align with their requirements and budget.
Track-POD
$87/mo
No discount
Route optimization: UP TO 24 STOPS
Upper
$80/mo
Save 20% with annual billing
Route optimization: Unlimited
Get more, pay less Seamless multi-route planning and one-click dispatch.
Experience the streamlined route optimization features with user-friendly software.

Choose the one that makes you feel your investment is truly worthwhile.
A Perfect Alternative for You
Track-POD undoubtedly provides a diverse set of tools for route planning and delivery management. However, certain limitations can impact your efficiency and hinder your delivery operations.
That's why it's essential to explore alternatives that can offer even greater benefits. Enter Upper a powerful route planning and optimization software offering a comprehensive and advanced set of features tailored to meet your business needs.
Here's why Upper is the perfect alternative to Track-POD:
Route Planning and Optimization: Upper provides powerful route planning and optimization functionalities to simplify your delivery processes. It effectively plans the most efficient routes using advanced algorithms that take into account factors like distance, multiple stops, time windows, and delivery priority. This ensures that your drivers use the fastest and most effective routes, saving them time and money on fuel.

Driver App: Empower your drivers with Upper's user-friendly mobile app, available on both Android and iOS platforms. The app provides turn-by-turn navigation, allowing drivers to follow routes seamlessly. Drivers can make on-the-go changes in stops as instructed and optimize routes accordingly, enhancing their productivity.

Live Driver Tracking: Upper's live driver tracking feature enables you to track your drivers' locations in real-time. You can track their progress on the route, ensuring they stay on schedule and allowing you to provide accurate ETAs to customers. This level of visibility improves driver accountability and customer satisfaction.

Proof of Delivery: Streamline your proof of delivery process with Upper's comprehensive tools. Drivers can capture photos, add notes, and collect digital signatures as proof of successful deliveries. This information is accessible from the web dashboard, providing transparency and reducing disputes with customers.

Reports and Analytics: Upper provides robust analytics and thorough reports to assist you in gaining valuable insights into your delivery performance. You can easily track key metrics such as timely pickup and delivery, efficiency of driver, and overall route performance. With the help of these data-driven insights, you can pinpoint areas of concern and streamline your delivery operations.

API Integration: Upper provides seamless integration with other business systems through its API. You can easily integrate Upper with other applications to sync data, automate tasks, and streamline your entire logistics workflow. This integration capability enhances efficiency and reduces manual data entry errors.
DON'T MISS OUT! LIMITED OFFER
Upper's Growth Plan now available @
$160/mo
Get the Best Cost-Effective Track-POD Alternative & Speed up Your Deliveries by 3x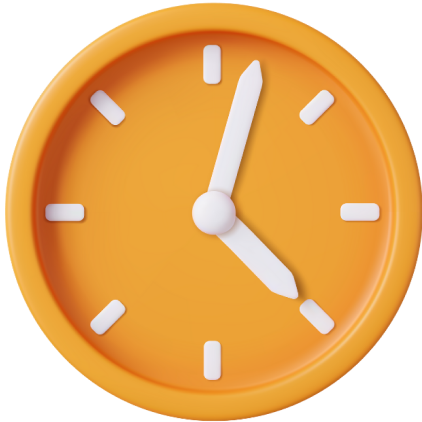 Conclusion
Track-POD offers a range of features for route planning and delivery management. While it may be suitable for smaller businesses with specific needs, it falls short in certain areas that could impact the efficiency and scalability of larger enterprises.
For those seeking a powerful alternative with enhanced features and greater flexibility, Upper emerges as the perfect choice. With comprehensive route planning and optimization, Upper streamlines delivery operations and drives efficiency. Sign up for the 7-day free trial of Upper and explore how this advanced route planning software can elevate your business to new heights.
Frequently asked questions
Is Track-POD suitable for large businesses with a significant number of deliveries?

Track-POD does offer route planning and delivery management solutions. However, its limitations in comprehensive route optimization and dynamic routing may not make it the ideal choice for large businesses with a significant number of deliveries. Larger businesses find more robust and scalable alternatives, like Upper, better suited to their needs.

Does Track-POD offer comprehensive route optimization features in all of its pricing plans?

No, Track-POD's comprehensive route optimization features are only available in its higher-tiered pricing plans. The standard package lacks automated routing options altogether, which can be a drawback for businesses seeking efficient route planning solutions.

Does Track-POD provide a free trial for users to test its features?

Yes, Track-POD does provide a 7-day free trial for users to test its features. This trial period allows potential users to explore its functionalities and evaluate its suitability for their business needs.

Can Track-POD integrate with other business software and applications?

Track-POD does offer integration options with over 5,000+ business apps through its published web services API.

What are the limitations of Track-POD's lower-tiered pricing plans?

Track-POD's lower-tiered pricing plans come with limitations on the number of monthly tasks and orders, which can be a significant downside for businesses with higher delivery volumes. Additionally, lower-tiered plans lack certain advanced features, such as route optimization, impacting efficiency.

Are there any specific industries or business types that Track-POD is best suited for?

Track-POD is primarily intended for delivery businesses, field service professionals, and logistics organizations. However, smaller businesses with moderate delivery demands might find it more suitable than larger businesses due to limitations in certain features and pricing structures.