Key Takeaways:
One should be 25 years or more and must carry a smartphone in order to drive for Veho.
The high pay scale and use of modern technology are pros of Veho for its drivers.
However, you may get access to limited information for routes on the driver's app.
Veho drivers can earn an average of $15 to $20 per hour.
Veho is a leading next-day package delivery startup valued at $1 billion. It offers great opportunities for delivery drivers to create a steady income flow and associate with the company as independent contractors.
So, are you looking to become a Veho delivery driver?
Do you want to utilize the opportunity Veho provides to delivery drivers?
Before you take further steps into registering as a Veho driver, you must consider the Veho driver review to get a 360-degree perspective.
We have compiled all the nitty-gritty aspects of the Veho delivery driver opportunity to assist you in making an informed decision.
So, without further ado, let's get the analysis started.
What is Veho?
Veho is the initial platform developed according to the modern economy's requirements and goals. It enables eCommerce businesses to transform their traditional logistics for delivery and returns.
The end-to-end eCommerce delivery service highly focuses on client satisfaction. The company uses a gig economy flexible labor model for package delivery, not restaurant meals.
Veho's strong network of experienced and professional drivers has a great reputation in the market, and businesses trust the company for their delivery workload.
With the rising demand in the eCommerce industry, businesses require a flexible delivery partner with cutting-edge technology at competitive prices.
Compared to other traditional delivery companies, Veho has a slight edge because of its modern technology integration and solid delivery driver network.
How to Drive for Veho?
The opportunities offered by Veho are great for delivery drivers, making it alluring for many individuals to apply for the opportunity.
But there are a few entry barriers imposed by Veho that you must fulfill to become an independent delivery partner.
Here are the requirements which you have to check before applying for the opportunity:
You should be around 25 years old or more

A valid driver's license

Car insurance

A sedan or bigger vehicle

An account to get paid

A smart phone

Social security number
Based on the eligible Veho's operational states, you can sign up with Veho by filling out a simple form.
The company will perform a thorough background check, and then you can drive for Veho as a delivery driver after completing the virtual route training.
But becoming a Veho delivery driver has its pros and cons that you must be aware of.
Pros and Cons of Veho
Based on our research, different working, and ex-Veho delivery drivers have different perspectives about the company. We have compiled the advantages and disadvantages of becoming a Veho driver.
Pros
1. High payout
Veho offers excellent payouts for its delivery drivers. Most of the Veho deliveries pay $50 or more to their delivery drivers based on the delivery routes.
Many delivery drivers stated that the average earnings for Veho deliveries are lower before 11 a.m. or between 2 and 5 p.m. Also, your earnings can depend on the area of operation and the demand generated in the area.
2. Access modern technology
Being a Veho delivery driver, you can access the latest and advanced technology ecosystem to handle your delivery operations. Veho uses scanning technology to scan packages in and out to eliminate many delivery errors.
A delivery driver has to point the phone's camera at the bar code, and it will immediately recognize the delivery package.
3. Easy delivery confirmation process
Veho also has a smooth and agile delivery confirmation process. The driver's app enables you to click the additional pictures and get protection against false claims.
You can also minimize the manual processing of your delivery task management and automate the redundant processes.
Now let's explore the other half of becoming a Veho delivery driver.
Cons
1. Limited information while route selection
You don't get detailed information during the route selection. The route description is unclear and can cause multiple hiccups during delivery operations.
The platform should provide a readily available map of the route's locations. Multiple Veho delivery drivers have said that in the current system, you have to request a delivery, then view the map, and then you can forfeit it.
The delay in the process can result in drivers losing the opportunity to accept their preferable routes.
2. Ineffective driver's app
While checking the route map of the delivery process, you may encounter multiple issues while using the app. The Veho driver's app may be ineffective while driving, so to avoid the risk of accidents and delivery inefficiencies, you should integrate a professional route planner like Upper.
It can help you minimize the hassles and handle bulk delivery requirements with finesse.
But we look with a 360-degree perspective, and Veho stands out compared to other delivery services in the United States.
How is Veho Different than Other Delivery Services?
Being a delivery driver in the country, you have multiple options in the delivery industry. You have multiple companies to apply to, from different food delivery companies to package delivery.
But Veho is the ideal option for you compared to Rideshare or other food delivery companies.
Here are the five reasons:
The majority of Veho drivers earn a higher payout compared to other leading companies.

Being a delivery driver, you have the freedom to reserve and drive based on your convenience for Veho.

Also, the delivery process is simple and can be managed smoothly. Once assigned the delivery task, you must visit Veho's warehouse and deliver the packages to the customer's doorstep.

Veho is the first online delivery company that guarantees payment to its delivery partners in advance.

Being a delivery driver, you don't have to waste time waiting for delivery orders or passengers.
These small factors are highly important when you operate as a driver on a day-to-day basis. So, choosing Veho over others can be a great option if you want these benefits.
How Does Veho Work?
Until now, you might have had a decent idea about Veho's operations. So, let's go through different on-ground aspects of Veho and understand how the platform works for the delivery drivers.
Are package deliveries driver-friendly?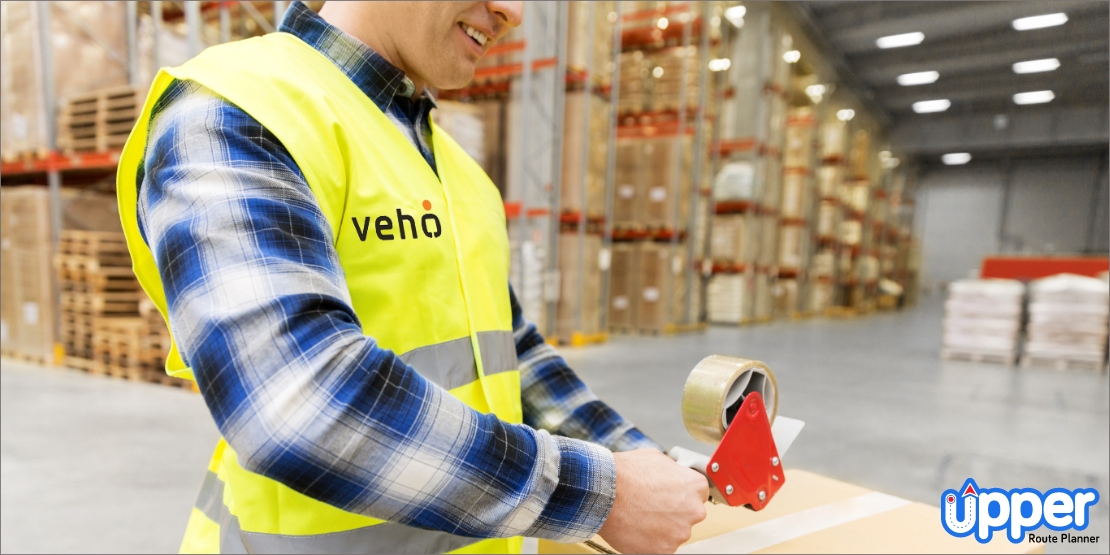 Veho has created an agile and error-free system for delivering packages and ensuring driver-friendly operations.
Once you arrive at a delivery destination, you must scan the packages before handing them over to the customers to avoid hiccups and keep everything organized.
You don't have to wait for the delivery packages as there are no in-store or restaurant pickups. Also, with the integration of new contactless deliveries after the pandemic, you don't have to wait for the customer at their doors.
The proof of delivery images removes the complication and mix-up chances, which can help the delivery drivers to earn decent payouts and ratings with no issues.
Is picking up deliveries easy or difficult?
You don't have to change your pick-up locations while handling your delivery requests. You have to visit the Veho warehouse for every delivery.
Veho has set up clear policies to ensure maximum efficiency within its driver's network. If you arrive late at the Veho warehouse, your delivery order will be canceled and assigned to another delivery driver.
But you must wait a few minutes if the package processing is late at the warehouse. But mostly because of the smooth pick-up process, you'll be in and out within minutes.
Are payouts on-time?
Lastly, if we understand the payment process of Veho, you can access the payout information of a delivery process when you click on the delivery route.
Veho apps provide:
Earnings

Pickup time and location

ETD

Number of deliveries
With every delivery route.
The Veho payments are on time, and you don't require to wait multiple days for the payment once you complete your deliveries.
The platform allows you to get your payout in advance, making payment processing easier than other delivery platforms.
How Much Do You Get Paid as a Veho Driver?
If you operate as a Veho delivery driver, keep in mind that your payout graph won't be similar to another Veho delivery driver.
The payouts for a Veho delivery driver depend upon:
Location

Delivery count

ETD
‌Veho pays higher than the national average of $15 to $22.36 per hour to their delivery drivers. This means for an 8-hour shift, they can earn $120 to $178 per day.
The payouts may also differ according to your city. According to Indeed, here are a few cities' average payouts:
Miami:

$21.22 per hour

Phoenix:

$22.36 per hour

Atlanta:

$19.65 per hour

Los Angeles:

$22.36 per hour
We've compared these earnings with the national average, which is all higher.
So, based on the information and insights about the Veho delivery platform, should you opt for registration as an independent driver?
Final Verdict: Is it Worth Driving for Veho?
Being a Veho delivery driver, you can earn great payouts compared to other delivery driver jobs. The job flexibility is great, and you can achieve great career growth associating as an independent delivery driver.
But during the start of your job, you might experience a topsy-turvey journey. As delivering over 25 boxes in three to four hours is difficult. It takes dedication and even luck to complete that many deliveries on time.
You might experience a few hassles at the start of your career at Veho. But you can bypass them if you integrate a professional route planner like Upper in your delivery operations.
Enhance Your Driving Performance 3x Faster with Upper Route Planner
Upper Route Planner is a route planning software that can help you skip route planning hassles. Using Upper, you can fulfill multiple route deliveries stand out. You can increase your ratings compared to other independent contractors and work with Veho as a trusted independent delivery driver.
Once you switch to the automated process, you can explore efficient delivery routes, which will help you reduce working hours as well. An advanced route planner can play a vital role for Veho drivers as far as delivery performance is concerned. Access faster driving routes, perform delivery in minutes, and get home early using Upper Route Planner.
Try a 7-day free trial to know why it is a go-to tool for delivery drivers from different industries.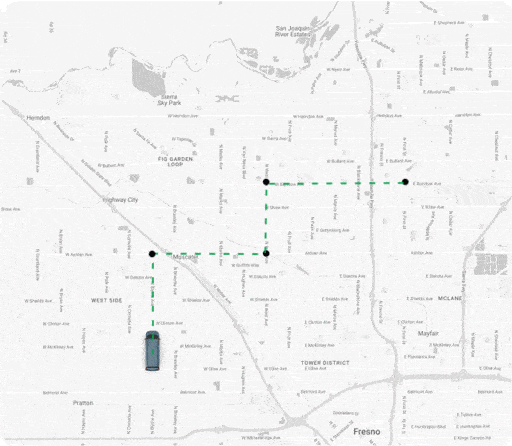 FAQs
Veho was founded in 2016 and has provided excellent delivery and return package management solutions for eCommerce businesses globally.
Veho has expanded its network in Florida with facilities in Jacksonville, South Florida. As a state resident, you can apply as an independent delivery driver.
No, Veho drivers don't get trips because the company doesn't deal with customers and only focuses on helping the eCommerce delivery businesses with their deliveries.
Get the desired start of your driving career with the help of Upper Route Planner
In this Veho delivery driver review, you have understood the 360-degree perspective of associating as an independent delivery contractor with the platform.
If we boil it down, clearly the positives outweigh the negatives. Also, integrating a professional route planner can help you bypass most technical and on-site delivery issues.
Integrate Upper Route Planner for your delivery operations and transform your delivery results. The software can also help you take digital proof of deliveries even if your Veho app gets unresponsive.
Try the free 7-day trial now.