Key Takeaways:
Veho allows its delivery drivers to work as independent contractors if they fulfill its basic requirements.
You must have your own vehicle, a smartphone, a license, and a clean driving record in order to become a veho driver.
Veho drivers can earn extra income with incentives for providing better customer service.
With the rise of gig platforms in the delivery services market, Veho has disrupted the space with its innovative approach.
The company offers an effective platform for independent delivery drivers to earn good money and optimize their work operations.
You can also make the most of the opportunity and create a steady flow of income. But before that, you must register yourself as an independent delivery driver with Veho to avail the opportunity offered by the platform.
So, how to become a Veho driver?
What are the requirements for becoming a Veho delivery driver? Can you make decent money delivering packages for Veho?
Let's find out.
What is Veho Driver?
Veho drivers are part of the Veho network, who help eCommerce businesses to handle their delivery and return.
The Veho driver can access the modern technology ecosystem of Veho to handle their delivery operations and fulfill the delivery requirements.
But not everyone can enroll as a Veho delivery driver because of a few entry barrier checks implemented by the company for the filtration process.
What are Veho Driver Requirements?
To become a professional Veho driver, you must meet a few basic requirements. First, you must have a driver's license and be at least 25 years of age. It is a strange requirement because other delivery services have set their age limit to 18.
You also need an ideal driving record because the company conducts a background check to ensure they hire reliable and trustworthy delivery drivers.
In addition, being a Veho delivery driver, you must maintain a professional appearance and attitude during your work hours. You must be strong enough to lift and carry up to 50 pounds. If you fulfill these requirements, you can become a Veho driver.
Here's an overview of all the in-depth requirements:
Large vehicle to carry the load

Savings account

Smartphone

A valid driver's license

Car insurance coverage

Social security number
Once you provide the documents, Veho will start with the background check and provide your with the results within a few days.
Can I Become a Veho Driver Without Any Experience?
You don't need the experience to deliver with Veho. But if you have prior experience in the food or courier service industry, delivering for Veho can be easy and a great money-making opportunity.
Veho is open to hiring delivery drivers from different gig platforms like Instacart, Uber Eats, DoorDash Eaze, Amazon Flex, and more.
Veho doesn't focus on the consumer market, which is a major contrast from most gig platforms. Instead, it deals with businesses as a last-mile solution for product delivery.
The delivery driver gigs with Veho are broken down into routes. As an independent contractor, you can choose from a list of routes and then check how much a route pays and how long it will take.
At Veho's warehouse, you can pick up packages at a predetermined time. About 25 shipments can be bundled together for your delivery purpose, which makes the packages bulky. So, you need a medium-sized car, typically, an SUV or small van, for transportation.
In most cases, you have a three-to-four-hour window to complete your deliveries. Veho can pay you for each route and has a set amount for every delivery job. You can also get an extra incentive for different peak times to handle the rising demand.
Veho doesn't have a professional tipping system, and you'll get the amount details stated before your delivery.
The simple process is easy to understand for freshers and applicants from different industries, which makes it easy for Veho to hire freshers or delivery professionals from different niches.
Alright then, let's figure out what vehicle type you will need in the next section.
What Type of Vehicle do You Need for Veho Delivery?
Veho is flexible regarding car types that qualify for Veho delivery because you won't be performing passenger transportation. Also, you don't have to go through a car inspection, and your vehicle doesn't require you to be of a certain age.
However, to be eligible for a large package delivery position, you must have a sedan or bigger vehicle with at least four doors. According to Veho, small sedans like the Nissan Sentra, Honda Civic, and Subaru Impreza do not qualify. Also, motorcycles, bikes, scooters, and similar vehicles are not allowed, unlike DoorDash or Uber Eats.
You can rent a car using the gig rental network if you don't want to purchase a new large vehicle for Veho deliveries.
How to Apply for a Veho Driver?
Veho is not available in all the states of the United States as it only operates in cities like San Francisco, Upper Marlboro, Washington DC, Denver, Fort Collins, Houston, New York, Philadelphia, Arlington, Atlanta, Baltimore, Charlotte, Chicago, Colorado Springs, and Dallas.
The company is slowly expanding and adding new states to its operations. You can choose the nearest location and kickstart the application process.
Here's how to sign up for Veho driver:
Step 1
Signing up with Veho is similar to what you may experience with other delivery services. You can fill out the form, submit a few documents, and undergo a background check.
Step 2
Once you complete these processes, you can work as an independent Veho driver. Veho will provide you with virtual route training that takes you through the daily processes of a Veho delivery driver, which can help you to understand how it works.
Step 3
You must log in to the Veho app before 6:00 PM the day before you want to start your work operations to become eligible for accepting orders. For example, if you want to start your work on Tuesday, you must check for orders on Monday at 6:00 PM.
The available routes will show up in your app, along with all the additional information, including:
Payment

Estimated delivery time

Number of deliveries

Pickup time and location
You can complete your daily tasks based on your preference and generate a steady income for your livelihood.
But before starting your delivery operations, you must go through a few tips to enhance your performance as a Veho delivery driver.
Read more: Veho delivery driver reviews
Tips to Succeed as a Veho Driver
You might come across different tips across the internet to become a better Veho driver, but we have compiled a tailored list of the most effective ones.
1. Track your expenses
Ensure you track your miles and business expenses to be clear with your tax filing. It can also give a brief overview of your efforts and the income you are getting.
Staying on track with your delivery expenses can also keep you organized and help you optimize your performance and expenses over time.
2. Focus on efficiency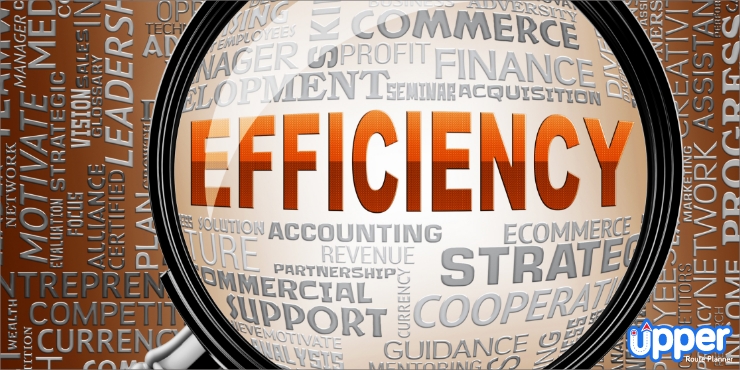 You should ensure you put in the hard work with utmost dedication and deliver the best results with your Veho deliveries.
It can help you provide excellent service and get a higher rating on the app. The strict rating system ensures you get accurate ratings based on the effort you put into the ground. If you have a low rating score, you can increase the chances of deactivation.
Ensure timely delivery of your packages, get them to their destination safely, and abide by all the delivery instructions on the app. Also, if you deliver between 8 am-8 pm, you must use the doorbell and knock to deliver a quality customer experience.
3. Maintain your vehicle
Your delivery vehicle is the major component of managing your Veho delivery operations. You must ensure your delivery process is smooth because of an efficient delivery vehicle.
Ensure regular checkups and maintenance to extract the best output from your delivery vehicle and maximize delivery efficiency.
4. Using third-party software
Different Veho delivery drivers complain that the route selection process doesn't share the route map and the location before accepting the route for your delivery operations.
Also, once the route map is shared, there are multiple issues with the effective usage of the app during the delivery processing.
You can switch to an effective third-party route planner, which can help you minimize the hassles and handle bulk delivery requirements with finesse.
A delivery route planner can provide the shortest and most efficient delivery routes, increasing your delivery efficiency and attracting better star ratings. We have selected the most suitable software based on Veho delivery requirements.
Upper – A Virtual Assistant for Veho Delivery Driver
Upper Route Planner is a quality delivery route planner that can assist you in improving your performance as a Veho delivery driver. You can skip the usage of their driver app to avoid the hiccups and glitches which can hinder your delivery operations.
Using Upper, you can create multiple delivery routes and minimize your troubles by following the optimized delivery paths. It can help you accomplish the required deliveries within a specific time, increasing your ratings compared to other independent contractors.
You can quickly access your driver history to track your mileage for better calculations of delivery expenses. The software can provide well-vetted performance reports, which can help you optimize your delivery operations and increase your payouts.
Some of the salient Upper features are:
Route scheduling

Optimization

Dispatching

Digital proof of delivery

API integration

Detailed reporting
So, try out the free 7-day trial and experience the powerful route planning results for your enhanced delivery operations.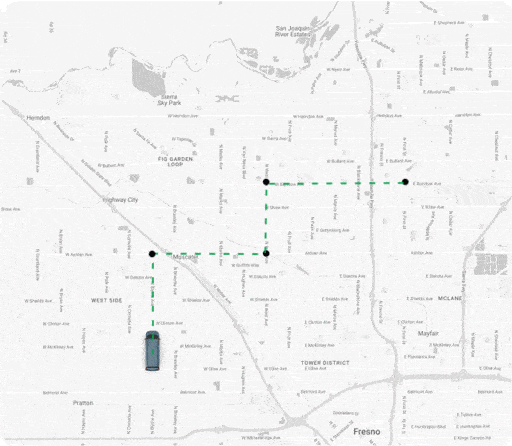 FAQs
Veho drivers are paid twice per week. Also, keep in mind that your payments can take up to 2-3 business days to process, based on your bank. The average Veho driver earns around $15-25 per hour, with a few drivers earning significantly more. Unlike Uber Eats or Grubhub, you cannot receive tips from customers, which means you can lower your delivery service quality because you must get a better delivery rating to continue and get the best delivery routes.
As a delivery driver at Veho, you must agree to maintain commercial general liability insurance coverage with combined policy limits of a minimum of $1,000,000. Automobile liability insurance coverage with combined limits of a minimum of $1,000,000 is also required to complete the agreement.
Veho offers a powerful GPS-based delivery management system for planning your route, tracking your progress, and staying on schedule. It's a great alternative to Amazon Flex and the app will provide you with turn-by-turn directions. You can check how long it takes to get to your destination, so you can plan your stops accordingly. You can also:
Reserve your route in advance

Pick up packages from the Veho warehouse

Deliver packages with the Veho app
You can get multiple advantages from being an independent Veho driver. Most deliveries can pay you $50 or more, though it takes more time. Apart from the high payout, you can also get access to the powerful Veho ecosystem to streamline your delivery operations. You can contact the support team to bypass different issues during your delivery operations.
Is Veho Worth It?
Veho offers a great earning opportunity for those who are 100% committed and willing to take the extra step during the delivery execution.
Being a result-oriented delivery driver, you can look for solutions to overcome the drawbacks of being a Veho delivery driver and achieve your desired outcomes with finesse.
Integrate Upper Route Planner for your delivery operations, transform your delivery results, and accomplish your desired business goals. The software can help you escape the issues with the Veho delivery app and provide precise and shortest delivery routes for managing your 25 deliveries at a time.
Try the free 7-day trial now.