96% of customers say customer experience is key.

Rise in direct-to-consumer services by craft beer businesses.

Wine accounts for 65% of all online alcohol sales.

20% of the alcohol orders are for the purpose of gifting.
Utilize The Power of Automated Route Planning for Your Alcohol Delivery Business
Daily alcohol deliveries do not have to be time-consuming or expensive at all. Make hundreds of deliveries of beer, wine, and spirits without burning a hole in your pocket or without tearing your hair out.
You can put an end to costly and ineffective route planning techniques with Upper. Make Upper Route Planner a part of your daily delivery process to scale your alcohol deliveries.
Providing a delightful delivery experience to your customers becomes easier when you have Upper as a part of your delivery system.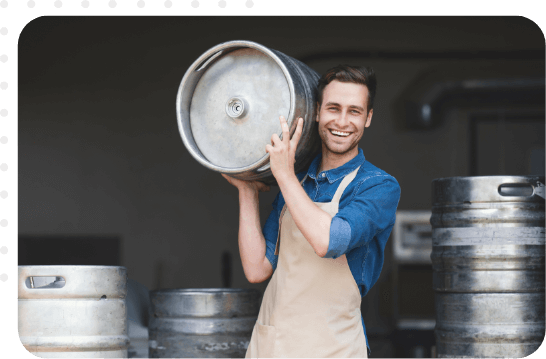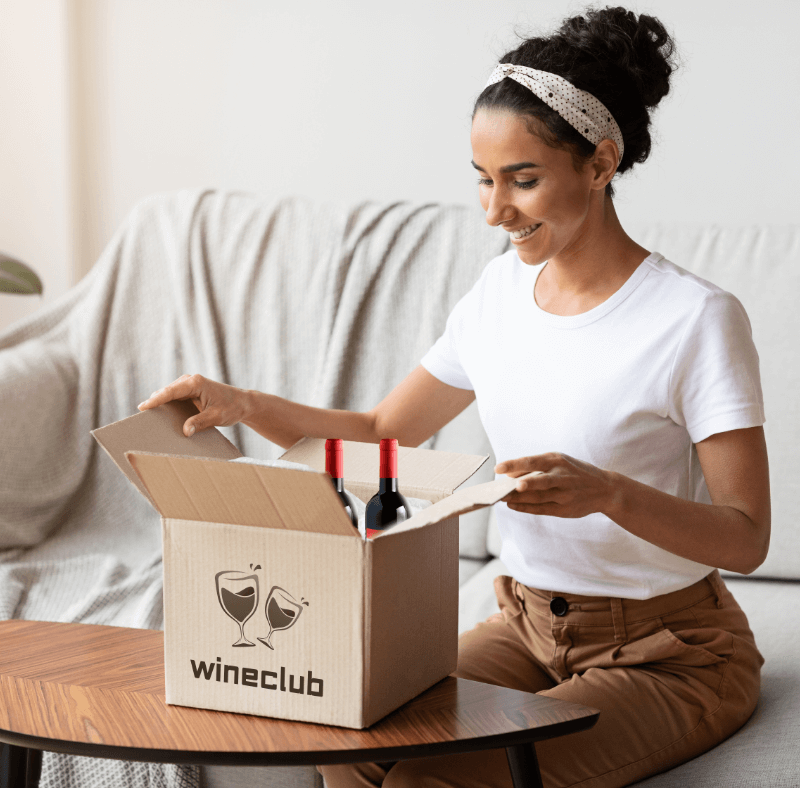 Customer Experience Matters The Most in Alcohol Delivery Services
Ensuring timely deliveries of beer, wine, spirits, or cocktail kits with manual planning is a humongous task. On top of that, keeping your customers informed constantly is another trouble to take care of.
Why do it manually when you can manage it all with Upper?
Upper Route Planner helps you plan and optimize delivery routes, add multiple drivers, and save manual planning time. In addition to that, it helps keep your customers informed at all levels of the delivery process.
90%

of planning time can be saved.

25 drivers

up to Accommodate

40%

Boost order capacity

Improve

customer communication.
Direct-to-Consumer Delivery for Craft Beer Business and Wineries
More local craft beer businesses and wine delivery companies are starting or planning to offer direct-to-consumer services to their customers but are unable to plan efficiently. The best solution is to optimize delivery planning using efficient software using Upper.
Plan Wine Delivery Routes Instantly

Breweries spend hours manually planning each delivery schedule throughout their city or state. The deliveries are not coming at par with the increasing demand for craft beer and wine. With Upper, they can plan delivery routes in less than 5 minutes.

Keep Wine Delivery Clients Informed

Clients expect accurate information for the deliveries they will receive. Keeping them informed with accurate ETAs, customer notifications, and live package tracking link to keep them in the loop helps immensely in creating a good customer experience.

Improve Driver Efficiency

Save your drivers from the trouble of manually looking for each address on Google. Instead, empower them with a dynamic system like Upper that offers optimized routes, package location in the car, and notes from customers.

Prioritize Delivery Locations

Urgent orders & priorities need to be handled with care. This is a daily challenge for an alcohol delivery service. Upper helps you prioritize certain delivery stops over others and plan the route accordingly, thanks to its savvy route optimization algorithm.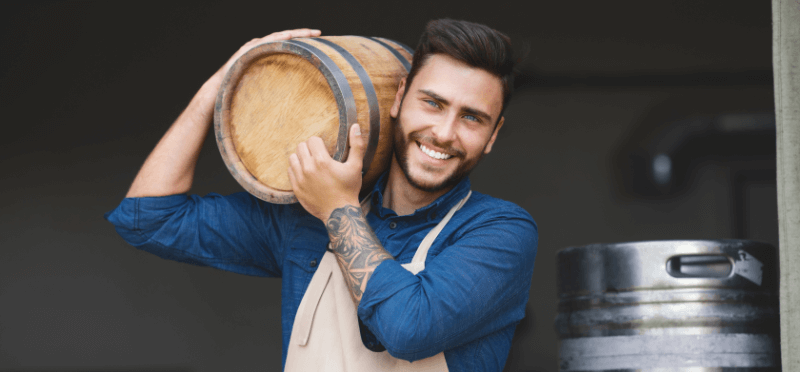 Gain The Flexibility For Same-day & Next-day Deliveries With Upper
Whether you're delivering a full-bodied wine, bubbly champagne, or a simple six-pack with snacks, do it efficiently with Upper Route Planner.
Plan Less, Deliver More with Our Alcohol Delivery Route Planner
Plan Beer Delivery Routes Instantly
One-click Driver Dispatch

Send out routes to your delivery drivers through email or text with a single click. Optimize & dispatch instantly.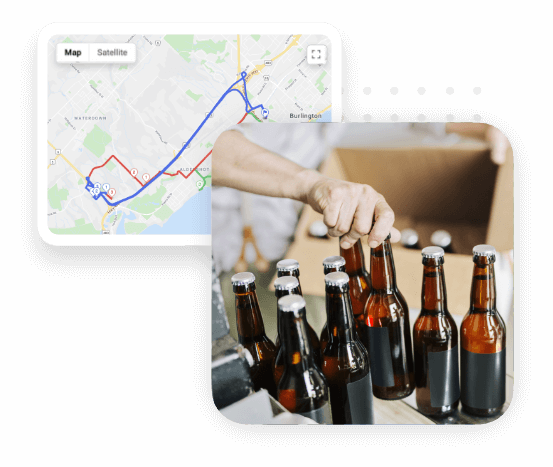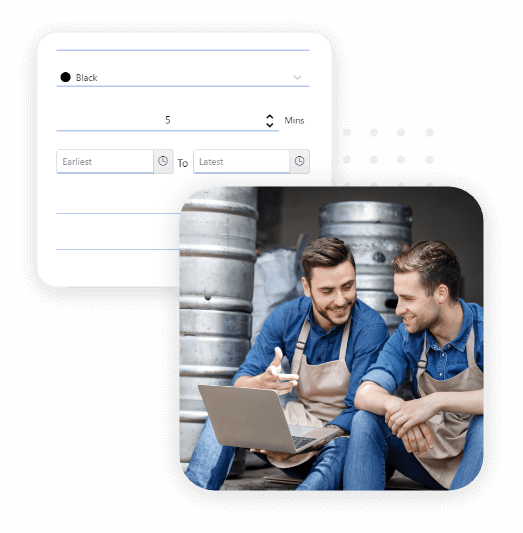 Boost Beer Delivery Experience
Customer Notifications

Customers receive delivery notifications through email or text. These include accurate ETAs to keep your customers informed at all times.

Package Location

Providing your customers with the package location to help improve visibility into the delivery operations.
Documenting Deliveries & Results
Electronic Proof of Alcohol Delivery

Drivers can now take more responsibility and accountability for each delivery by capturing and presenting customer signatures or images as delivery proof.

Generate Insightful Reports

Gauge efficiency by generating daily, weekly, or monthly reports for each delivery. Reports help you reflect on your daily delivery tasks.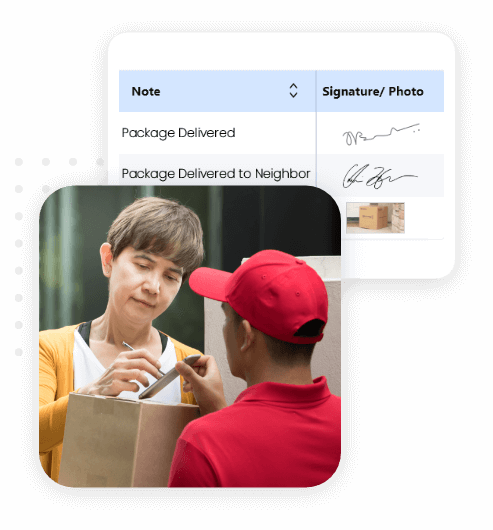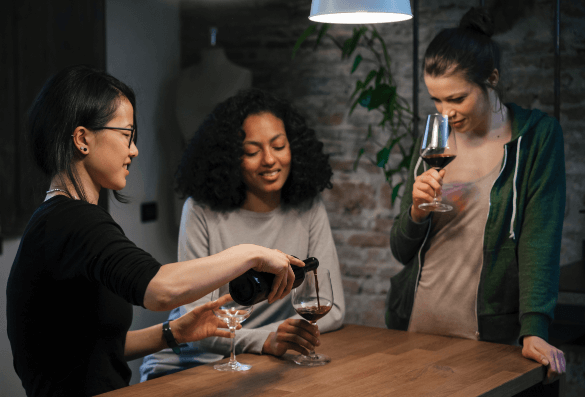 Develop A Top-shelf Customer Experience
Over 90% of customers prefer brands that focus on providing a delightful experience. Be that brand by providing timely deliveries!
Start a FREE Trial

How Does Upper Manage Your Alcohol Delivery Service?
Avoid Backtracking
Steer clear of backtracking and omitting stops from the route. Upper's planning and optimization abilities make it possible for you.
Improve Customer Delivery Experiences
Features like recipient notifications, package location, & proof of delivery help you elevate the delivery experience for your customers.
Manage Tight Delivery Schedules
Upper Route Planner manages to fit in multiple stops in a single route by helping you reduce time in planning and delivering more orders per route.
Reduce Back Office Load
Saving up to 10 hours of time in planning activities every week, helps you reduce back-office load. It helps improve dispatcher productivity.
Charter Unfamiliar Localities with Ease
Your drivers get a well-defined route map with all the right details for each customer and stop. Delivering to unknown localities is easier now.
Offer Curbside Delivery to
Add a curbside delivery option for customers who have a specific demand for the package to be delivered at the sidewalk.
Delivery to More Customers
Accommodating more customers with each route becomes easier when your drivers do not have to waste time manually looking for addresses.
Prioritize Specific Deliveries
Prioritize delivery stops as Crucial, High, Medium, & Low. Set priorities to distinguish between high-priority stop tasks and the stops that could be left unfulfilled.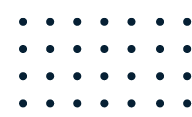 Upper Route Planner – The Only Alcohol Delivery Planning Software You Need
Upper is the software you need to plan & optimize alcohol deliveries from start to finish.