Top Features
3.8

Planning & Scheduling

4.0

Route Optimization

3.9

Analytics

4.1

Team Management

3.9

Customer Support
Overview
Managing a fleet of drivers is no more a hassle now. Get started with the Zeo Route Planner and plan the most efficient routes in the shortest time possible. It provides multiple routing solutions to meet the needs and requirements of over 800k drivers across 150 countries.
However, up to 150 stops can be planned in one single route with no limit on no of routes created. With Zeo route planning software, you can simply edit, delete, re-route, or manage the created routes. You can even add specifications demanded by each route. These may include entering stop priority, time slots, order type, and customer information to make the deliveries easier.
Along with a web-based app for managing the fleet of drivers, the driver app is also available separately on iPad, iOS, and Android devices. Have a look at the brief description of the software to make a more informed decision.
ZeoReview
Positive
Pickups and deliveries can be planned in a single route. It can help users to complete deliveries fastly, covering minimal distance.
Users can manage preferences as per their business requirements. You can customize your preferences in various ways, such as choosing between miles or kilometers for distance units, setting stop durations individually or for all, adjusting the time zone according to each client's needs, and enabling the proof of delivery option.
The option of managing preferences may include choosing between the distance units (miles or kilometers), stop duration individually or for all, time zone based on each client's requirements as well as the option to enable the proof of delivery.
Companies or fleet managers can get detailed insights into their driver's performance based on daily reports generated at the end of the day in PDF, CSV, or Excel file format.
The parcel identification functionality will allow drivers to track the exact location of the individual parcels. This will help delivery drivers to spend the shortest possible time on the road.
Existing routes can be copied through the URL and can be used in the future, saving you additional hours planning and optimizing the same.
The multiple ways to add stops make the user experience smooth and hassle-free. They can enter stops in various ways to create the most optimal route.
Along with the commercial usage of the Zeo Route Planner application, wanderers who travel frequently can even get benefited through Zeo Route Planner. This is because the planner supports multiple languages, which is a significant advantage.
Negative
At the time of signing up for their free trial, they do not even allow you to utilize the basic features like route planning and route optimization completely. The moment you try to access those features, they either restrict you to entering stops (up to 12 stops only) or ask you to upgrade the plan.
The functionality to color code the stops to customize the pins based on a specific behavior is not available. Customized behavior mainly includes the product type, business name, and industry, facilitating cross-sell and upsell opportunities.
Planner fails to serve you with clear visibility and awareness about duplicate, incorrect, or vague routes, potentially leading to inefficiencies, confusion, and errors in the planning and execution of routes.
Current plans with free trials restrict users to create, plan and optimize 12 stops only.
Multiple stops cannot be imported via contacts. In contrast, Zeo Route Planner alternatives like Upper allow you to save recurring contacts and plan routes through them for future use.
In case of any urgency, you are left with no option but to either add additional stops to the existing one, change the sequence of the existing stops, or rearrange them to meet the need of the hour. However, Zeo Route Planner fails to serve you with this.
Interchanging the stops among the drivers or swapping them through the drag-and-drop feature is lacking. Reassigning the routes to another driver is also not available.
The pricing plans are quite complicated because you have to pay on a per-driver basis. This may not be suitable for mid-size or large corporations with multiple drivers.
Detailed or summarised reports are not available, leading to a lack of overall business insights and performance.
The flexibility to adjust the deliveries or pickups before, after, or in between is not available.
Features
Optimize up to 12 stops per route
Re-route, go anti-clockwise, add, delete, or modify stops while on route
Premium
$44.99
MONTH per Seat
Up to 2000 stops per route
Premium Features +
All of the basic features+
2000 stops per route
Auto-renew after 1 month
Pricing is based on a per-seat basis.
A free trial is not precisely available. However, a basic plan is free to use with no additional charges.
Irrespective of the number of drivers you have in your team, you will be charged on per seat per month basis only and then charged additionally for every seat you want.
Assessing the Worth: Is Your Investment Worth the Price?
Assessing where you spend even a penny can be fruitful for your business health. Multiple alternatives in the market might be similar or even better than Zeo Route Planner, or vice versa. Hence, it is important to measure the value and return on investment (ROI) of your chosen product or service.
This assessment will help you make informed decisions and ensure that your investment aligns with your business objectives.
| | | |
| --- | --- | --- |
| Stops Per Route | 12 stops per route | 250 stops per route |
| Maximum Stops Limit | 2000 | Customizable |
| Route Optimization | | |
| Service Time | | |
| Time Windows | | |
| Add Driver | (With extra charges) | (With no extra charge) |
| Add Vehicle | | |
| Add Vehicle | | |
| Driver's App | | |
| Pickup and Delivery Together | | |
| Delivery Instructions | | |
| Curbside Delivery | | |
| Driver App Configuration | | |
| Export to Garmin | | |
| One-Click Driver Dispatch | | |
| Detailed/Custom Reports | | |
| Contact/Address Book | | |
| Reassigning Routes | | |
| Swapping the Routes among Driver | | |
| Export Routes | | |
| Customer Notifications | | |
| Stops Priority via Colour Coding | | |
| Custom fields | | |
| Proof of Delivery | | |
| API Integration | | |
Features Zeo Upper

Stops Per Route

12 stops per route

250 stops per route

Maximum Stops Limit

2000

Customizable

Route Optimization

Service Time

Time Windows

Add Driver

(With extra charge)

(With no extra charge)

Add Vehicle

Add Vehicle

Driver's App

Pickup and Delivery Together

Delivery Instructions

Curbside Delivery

Driver App Configuration

Export to Garmin

One-Click Driver Dispatch

Detailed/Custom Reports

Contact/Address Book

Reassigning Routes

Swapping the Routes among Driver

Export Routes

Customer Notifications

Stops Priority via Colour Coding

Custom fields

Proof of Delivery

API Integration

Try Upper for FREE No credit card required
What People Say About Upper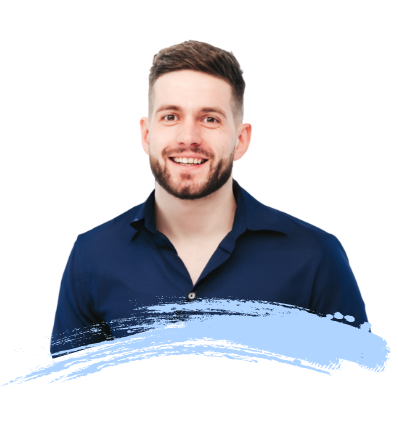 Saved 10 hours per week & delivering 3x more meals with Upper. It's easy to take proof of delivery, the speed is great, it's super super fast!

Ben Parker,
Delivery Manager of Flavors2Go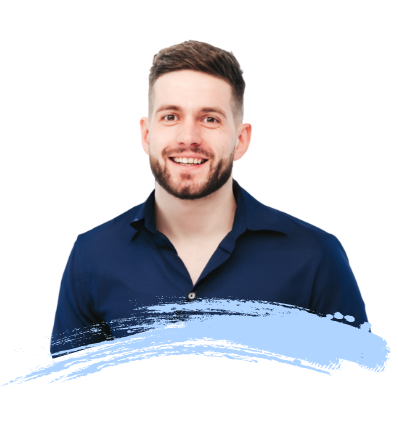 Key Features of Zeo
1. Track Multiple Routes:
Here you can monitor and track multiple routes of all your drivers. It serves you with an intuitive tab layout, making it easy for you and the dispatch manager to manage and keep track of each driver's route, the services they perform, or the deliveries/pickups they complete. It even helps you gather customer satisfaction as you will be able to send them accurate ETAs (estimated time of arrival) as you will have real-time visibility into the progress of each driver along their assigned routes.
With real-time data on each driver's location and progress, you can proactively communicate any delays or changes in the ETAs to your customers. This helps manage their expectations and improves their overall experience.
Additionally, the intuitive tab layout offered by Zeo allows you to easily switch between different routes and view the status of each driver. You can see the completed services or deliveries/pickups for each route, ensuring that all tasks are being efficiently handled.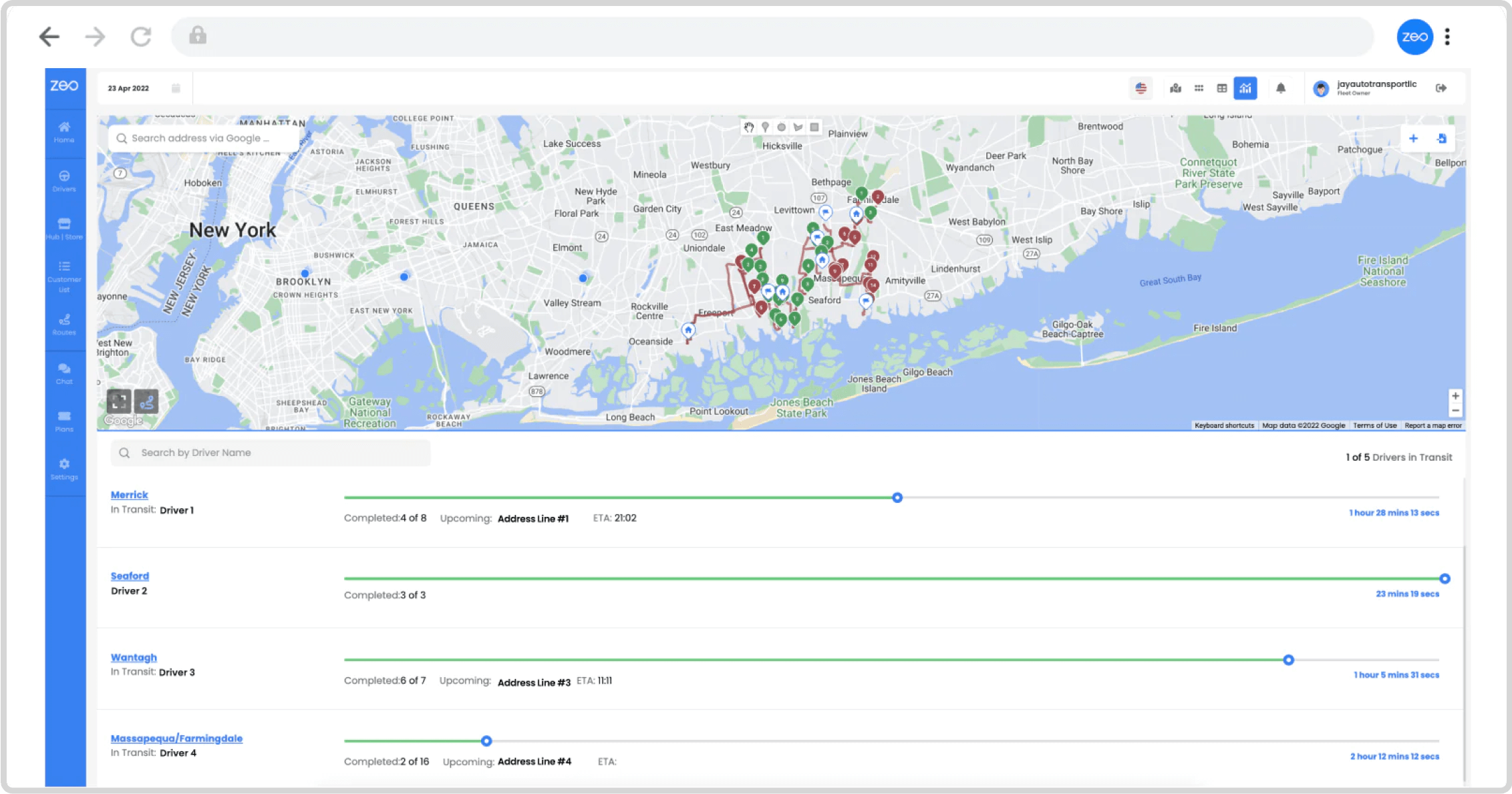 2. Auto Assign Stops:
Using the "Auto Assign Stops feature," you can automatically distribute the unassigned stops among your drivers. This can be extremely helpful at the time when you have a set of stops that have not been assigned to any specific driver and left unscheduled. These unassigned stops could be anything, either the new additions, cancellations, or changes to the original route plan.
The unassigned stops can be distributed among available drivers based on various factors. These factors include the geographical proximity of the stops, such as the location of each stop, the current location of your drivers, the availability of the drivers, and the ongoing progress of the drivers. If certain drivers have more space available or are closer to the unassigned stops, Zeo will prioritize assigning those stops to them. This intelligent allocation helps balance the workload among your drivers and ensures efficient utilization of resources.
Overall, auto allocation boosts the overall efficiency of the routes and reduces the total travel time.
3. Define Operating Areas:
By defining the operating areas of the individual drivers, you can easily set geographic boundaries or limits for each driver. These bounds are set considering various methods, such as drawing polygons on a map, inputting coordinates, or selecting predefined regions.
Once boundaries are defined, the delivery management software ensures that the stops falling outside those bounds are not assigned to that respective driver. This restriction helps ensure that each driver focuses on serving stops within their designated area, optimizing their efficiency and reducing unnecessary travel and fuel costs.
When routes are strategically assigned to the drivers considering their geographical limits or the current locations, the chances of inefficient routing, excessive travel time, and potential delays get minimized.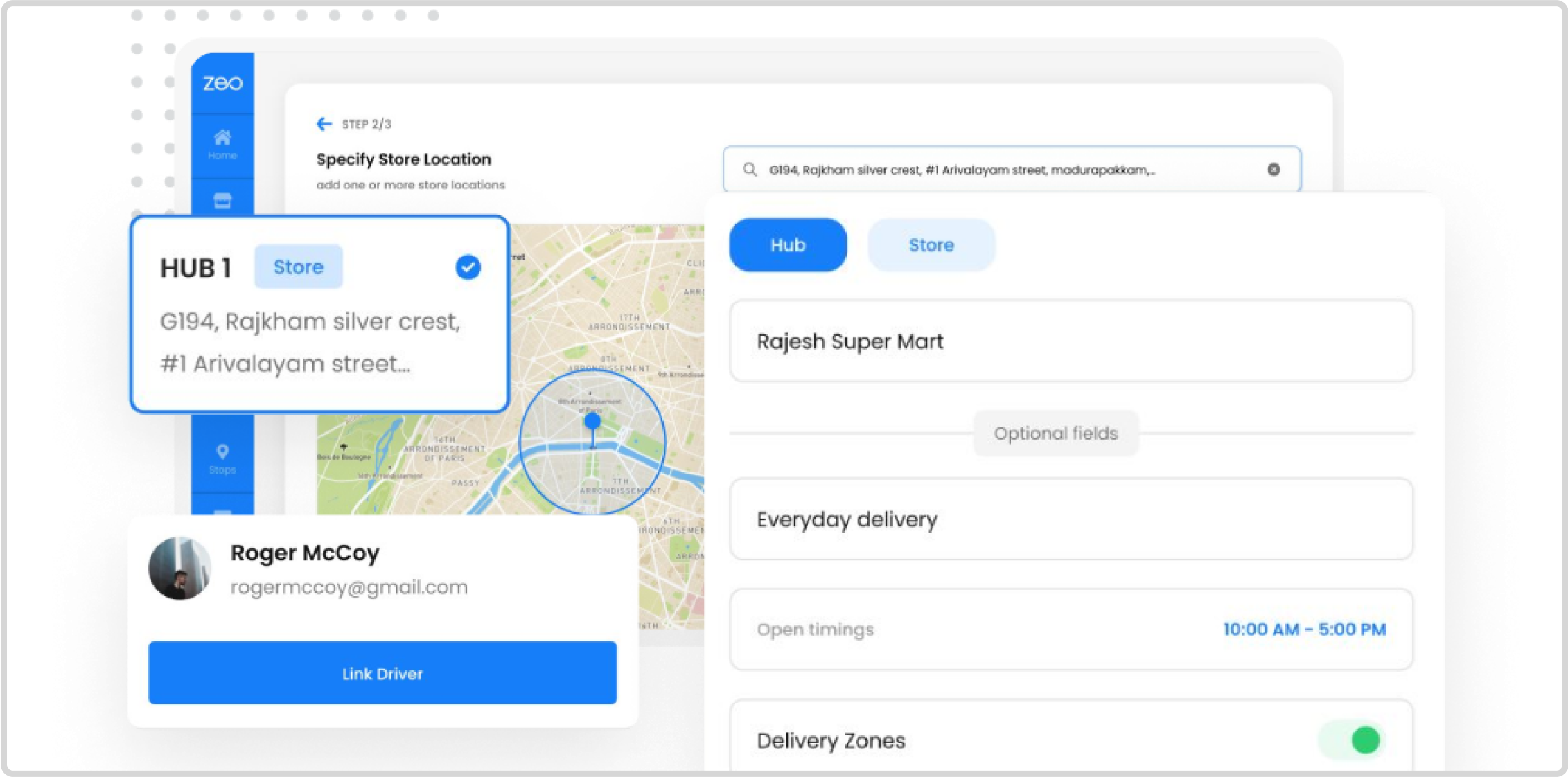 4. Third-Party Integration:
Integrating seamlessly with popular e-commerce platforms, such as Shopify and Wix, and even allowing you to fetch orders via Zapier. If you operate an online store using Shopify, Zeo allows you to directly import orders from your Shopify store into the delivery management system. This eliminates the need for manual data entry or importing/exporting files separately. You can easily fetch order details such as customer information, order items, and delivery addresses with a few clicks.
Similarly, if your online store is built on Wix, Zeo provides integration capabilities to fetch orders directly from your Wix store. By connecting your Wix store with Zeo, you can automatically import order information and seamlessly incorporate it into your delivery management system.
Zeo offers integration with Zapier, a popular automation platform that connects various apps and services. Through Zapier, you can set up triggers and actions to fetch orders from other platforms or systems that support Zapier integration. This allows you to retrieve order data from a wide range of sources and have it automatically synchronized with your delivery management system.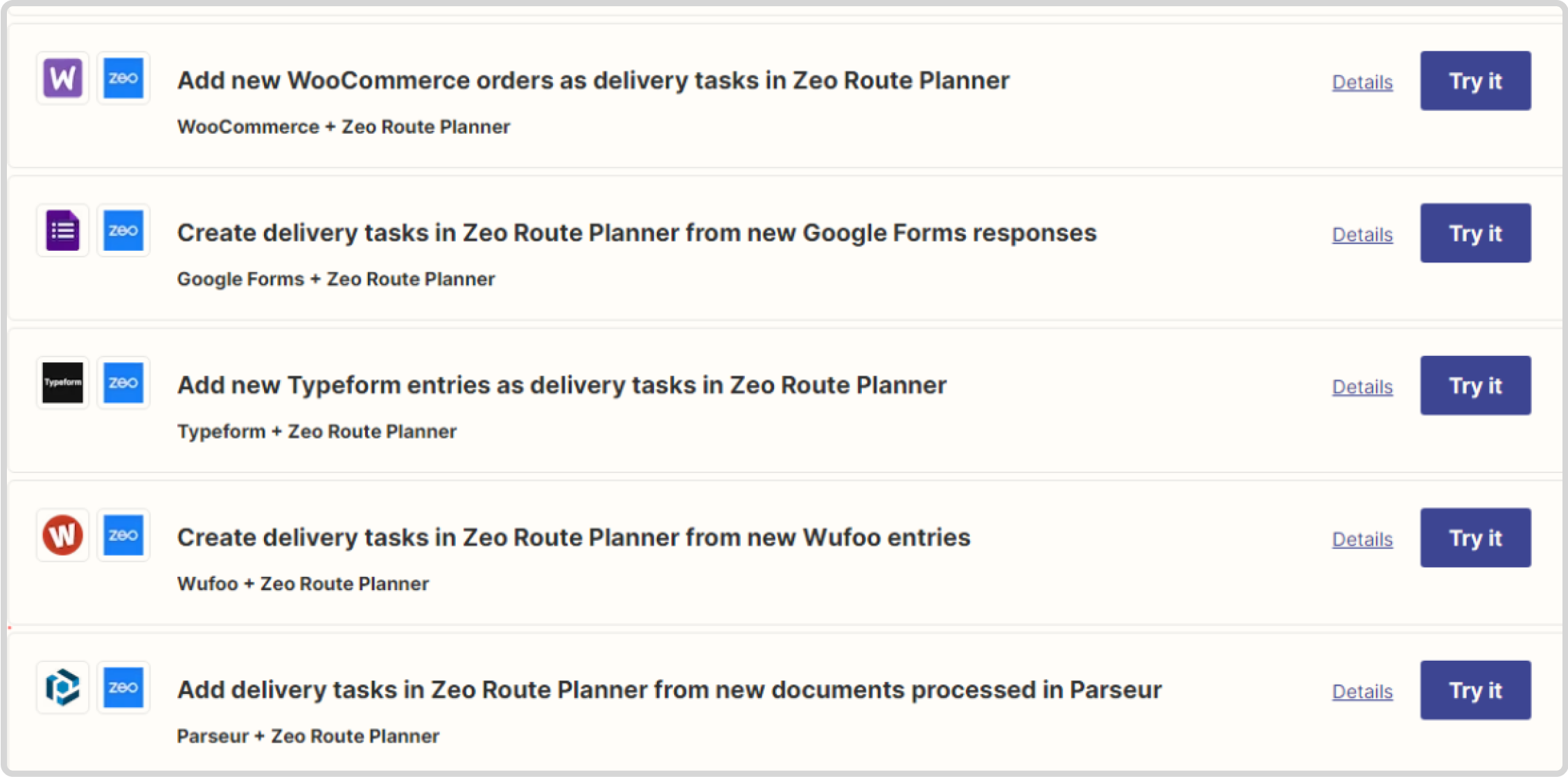 Is Zeo Route Planner Right For Your Business?
You must have gone through the pros, cons, features, and functionalities of Zeo Route Planner. Now it's time to know if it suits your business or not. Here are a few of the areas where Zeo Route Planner lacks. You should carefully consider these aspects before making a decision:
When you optimize the route, they only serve you the map view and not the satellite and terrain view. Without the ability to switch to satellite view, users may miss out on valuable details, such as landmarks, geographical features, and topographic information, that could aid in their navigation and planning.
Multi-selector or lasso tool is not available to quickly re-assign the routes to another driver in case of any emergency or last-minute modification.
Easy export of routes to PDF or Garmin is not available, leading to the unavailability of convenient sharing options or routes outside of the Zeo Route Planner platform.
Sharing the routes with the driver is also restricted. It only allows you to share the route via URL.
Firstly, the Zeo Route Planner's free trial is not available. Just the free basic plan is available, which does not give access to every feature and can only allow 12 routes to optimize.
The Zeo Route Planner app has not been around as long as some other route planning tools, which means you might find some bugs that need to be worked out.
While Zeo Route Planner offers several advantages, it's essential to recognize that no single solution fits all businesses perfectly. By exploring alternative route planning software, you open yourself up to a world of possibilities that may better align with your specific requirements. For your ease, some of the alternatives are listed here:
A Perfect Alternative For You
To get an overview of the Upper, here is what you need to focus upon. Below given are the essential areas that are lacking in the case of Zeo Route Planner.
Admins are given the option to configure the driver app here. This way, they can have full control and flexibility to configure the app according to their specific needs and requirements.

The curbside delivery option to serve the users with leverage to get a contactless delivery is freely available with Upper under any plan. The curbside delivery helps you make deliveries faster and avoid taking U-turns.

Color coding the stops for easy identification and categorization is enabled by Upper. Admins, dispatchers, or drivers can change the pin color as per the nature of stop behaviors.

Further, the option to customize the stop detail is served by Upper, leading to detailed descriptions of individual stops delivering complete clarity.

Re-assigning the stops either manually or through a multi-selector tool as well as the option to swap the routes among the driver, is available. This flexibility promotes efficient management in case of last-minute changes, emergencies, or driver reassignments.
Now you might have been aware of the fact that listed above are some of the essential functionalities that you need to have in your route optimization software. And switching towards software like Upper, which flexibly offers you all of these at your fingertips, can surely turn out to be a wise decision.
DON'T MISS OUT! LIMITED OFFER
Upper's Growth Plan now available @
$160/mo
Get the Best Cost-Effective Zeo Alternative& Speed up Your Deliveries by 3x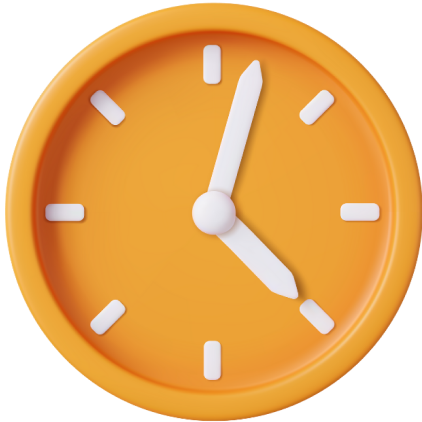 Conclusion
Throughout this review, we observed that Zeo Route Planner could actually turn out into an impressive route planning and optimization tool. We even explored its key features, ease of use, and overall performance, and it is evident that the app excels in providing efficient and practical route-planning solutions.
However, we even came to know about the functionalities that are either lacking or not matching the user's requirements. At this point, trying some other industry alternatives in the market is essential. To begin with, you can try Upper's FREE Trial for 7 days and can avail of an informed decision.
Frequently asked questions
How does Zeo Route Planner work?

Zeo Route Planner is a cloud-based fleet management solution that can plan, schedule and optimize the routes, streamline delivery-related operations, and improve the efficiency of the overall route planning and optimization processes.

It further helps auto-assign the unscheduled stops, track real-time delivery progress, and define operating areas for the drivers. You can even get benefitted from customized API integration over the e-commerce application so that you can easily fetch orders through the and plan routes in a minute

Can Zeo Route Planner integrate with my existing systems?

Yes, Zeo Route Planner offers integration capabilities with various platforms and systems. It supports integration with popular e-commerce platforms and CRM systems and allows for importing orders via Zapier or CSV files.

Can Zeo Route Planner handle multiple stops and multiple drivers?

Yes, Zeo Route Planner is designed to handle routes with multiple stops and drivers. It can efficiently assign stops to drivers, optimize their routes, and manage complex delivery or service schedules.

Is Zeo Route Planner mobile-friendly?

Yes, Zeo Route Planner is mobile-friendly. It offers mobile applications or browser-based access, allowing drivers to view their routes, navigate to stops, and update their status using smartphones or tablets.

Can Zeo Route Planner help with fuel efficiency and cost savings?

Definitely, by optimizing routes, reducing unnecessary travel, and considering factors like traffic and driver capacity, Zeo Route Planner helps improve fuel efficiency and reduce operational costs associated with delivery or service operations.

Can I customize routes or make manual adjustments in Zeo Route Planner?

Yes, Zeo Route Planner provides flexibility for manual adjustments. You can manually modify routes, assign specific stops to drivers, and override certain optimization rules based on your business requirements or any specific constraints.

Is Zeo Route Planner suitable for businesses of all sizes?

Yes, Zeo Route Planner caters to businesses of various sizes, from small local operations to large enterprise-level fleets. The tool can be scaled to meet the needs of different business types and sizes.