The route optimization software market can cross $5.07 billion by 2023, growing at an 11.4% CAGR.
The competition in the industry is growing exponentially, and there is multiple software to choose from.
But you need to filter and select the best route optimization software to ensure that you can scale your delivery business and streamline the business workflow.
Our experts have researched and created a list of the top route optimization software ideal for your delivery business irrespective of the size and scale of the industry.
So without further ado, let's get started.
7 Top Route Optimization Software
1. Upper Route Planner
Great for: Optimization and planning for multiple routes and stops
Available on: Web, Android & iOS devices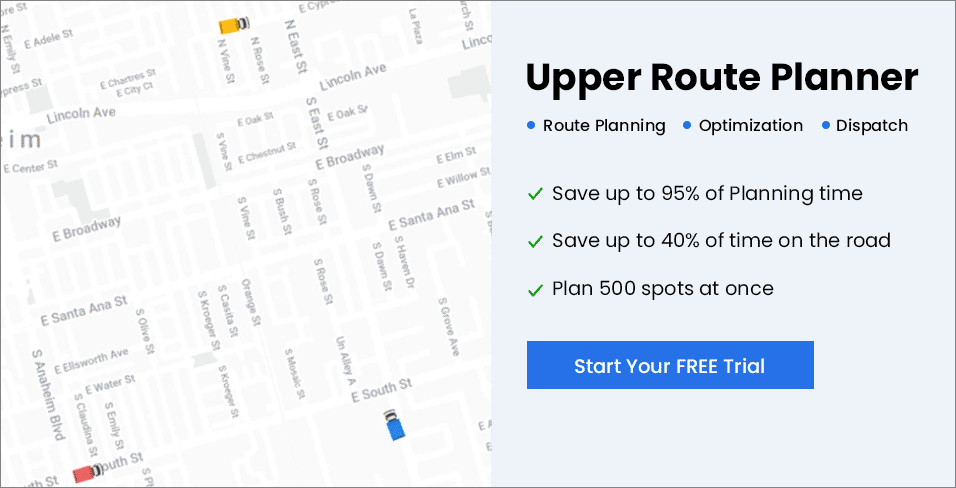 Upper Route Planner stands out from other route optimization software in the industry because of the plethora of premium features combined with cost-effective pricing.
With a few clicks, you can automate the scheduling, dispatching, and management, and the software can deliver highly optimized and shortened delivery paths within seconds.
Handle delivery orders professionally
You can upload delivery addresses up to 500 addresses from an Excel sheet and kickstart the multiple-stops routing with a button click. You can create routes efficiently and solve major delivery complexities using professional delivery management software.
User-friendly interface
It has a smooth and easy-to-use interface and simplified route optimization ecosystem that can assist you in creating multiple routes at once.
With the advanced and professional web interface and mobile-based application, you can streamline your business process and ensure that you don't delay or fail a delivery.
Ideal for different industries
The route optimization platform is ideal for food delivery, courier delivery, pharmacy delivery, and retail delivery. You can get a bird's eye view of the delivery operations to help you solve different troubles and problems.
The top features offered by Upper Route Planner are:
One-click driver dispatch
500 addresses import
Advanced scheduling
Quick sync with PC, iOS, and Android
Boost business performance by 40%
Save up to 40% of cost
Pros
Detailed reports for quality results
User-friendly mobile app
Optimized and cost-effective routing
Multi-stop routing for different drivers
Cons
7-day trial
No street view
Effortless Optimization with Upper Route Planner
Got multiple route plans to optimize? Use the Upper Route Planner to optimize them within a minute. Generate unlimited route plans and add up to 500 stops in each of them. Try it out!
Optimize Routes Now

2. TourSolver
A cloud-based fleet management software, TourSolver can help you deliver tailored and optimized delivery routes for your delivery business.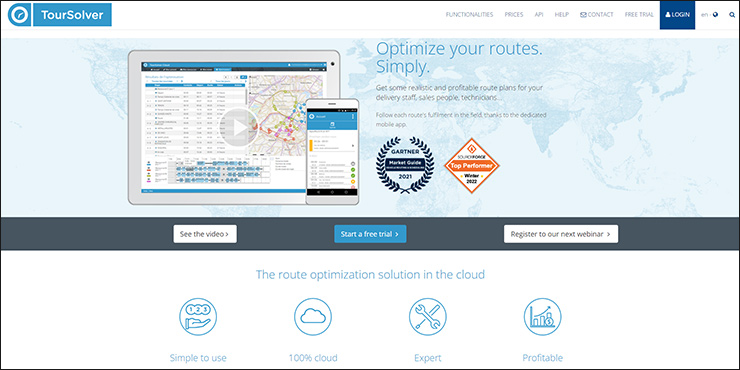 It's focused on businesses of different industries and scales that want to enhance their business productivity and rise to a new level. The tool offers a quality simulator that enables businesses to assess time, optimize decisions, improve cost results, and calculate mileage.
You can export schedules and itineraries in the iCalender, Excel, or PDF to share with the transportation and logistics team.
The affordable route planner offers excellent customer support with documentation to help you bypass different technical troubles. It is one of the leading route planning systems that offers key features like dispatching, routing, employee management, and mileage tracking.
Pros
Plethora of functionalities available
Get a highly optimized route plan
Quality performance to scale the logistic and delivery operations
Cons
Subscriptions can be costly
Ideal for larger organizations
It takes effort and time to configure
3. MyRouteOnline
You can quickly convert Excel files into shortest and optimized routes using MyRouteOnline. You can optimize routes effectively and dispatch your delivery team within a few clicks. You get different pricing options for the software based on the features.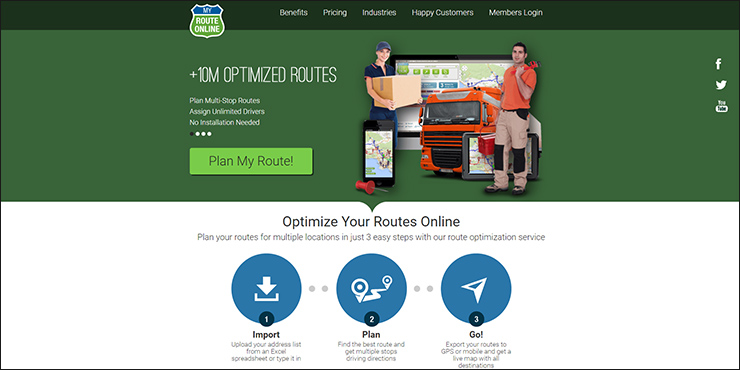 If you want hands-on experience with the tool, you can access the free version and then decide to purchase the paid version.
You can create different routes with multiple stops using powerful software. The driver gets turn-to-turn driving instructions to ensure they align with the optimized path to complete the daily delivery task effectively and quickly.
It can help you cover more delivery orders daily and scale your business profits and revenue. You can export the routes, save, reload, and print maps for an enhanced delivery experience.
Pros
Delivers effective and agile results
Powerful GPS tracking with robust real-time updates
Gives clear directions with a powerful navigation system
An intuitive and user-friendly interface
Cons
Reformatting required with Excel files
No feature to edit the address later
4. Route4Me
A premium quality route optimization software that can enable you to dispatch multiple products with the help of powerful built-in navigation. You can extract the shortest delivery paths to ensure your on-ground workforce operates efficiently.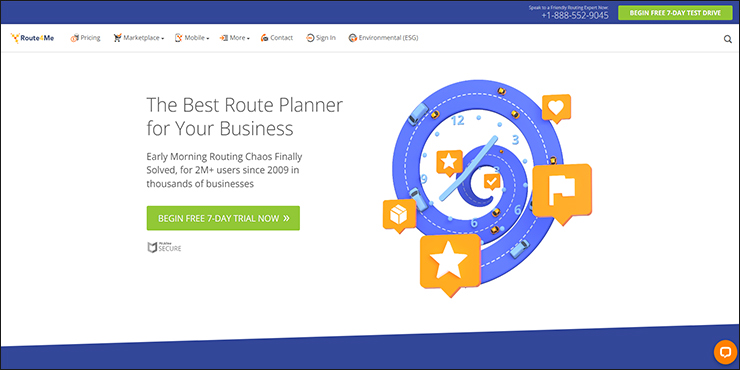 You can centralize control of the delivery business operations to streamline the business workflow and create a seamless communication channel between the delivery drivers and the management.
The software can deliver accurate and precise results within 10 seconds to save your time and effort. You can get instant access to the delivery schedule and have the option to make desired changes to extract better business results.
The updates in the schedule and the delivery driver and the customer will be updated in real-time. You can get on-the-ground updates about the drivers' locations to ensure that everyone is on track and completes the required task to avoid failed or delayed deliveries.
Pros
Quick GPS connect
Unlimited route planning
Excellent route optimization
Cons
No warning for same addresses
You can't delete stops
5. WorkWave
One of the best route planning software that can solve most of your management troubles, WorkWave offers premium features to streamline the business workflow.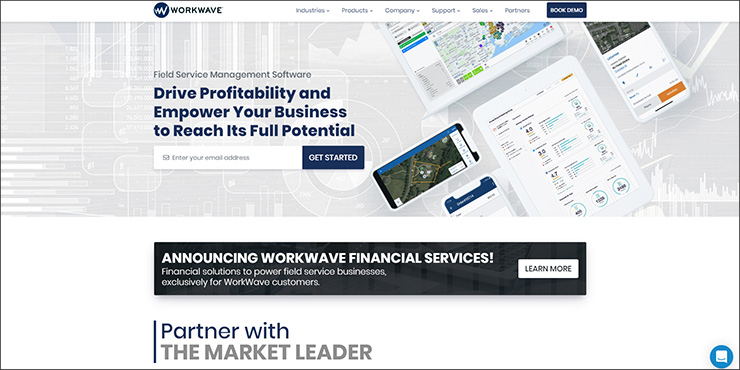 You can increase the business efficiency and ensure that the delivery driver works at maximum efficiency. The powerful optimization software can automatically schedule the deliveries based on the availability of the on-ground workforce. The software offers a notification feature to the customer and drivers once the schedule is updated.
You can effectively manage the collaboration of the delivery drivers and the management team for a collaborative work ecosystem to achieve a common business goal.
You can save effort, time, and operational costs for a better business outcome that helps you stand out from the rest. The overall interface of the software is smooth and offers quality drag-and-drop features for improving the scheduling process.
WorkWave offers features like a driver app, time window planning, API, dispatch-approved route plans, route planning, optimization, order management integration, and a calendar-based scheduler.
Pros
Shows ETAs
User-friendly access
Great technical support
API with easy integration
Cons
Has consistent glitches
Takes time to add different locations
6. Routific
Routific can help you improve your delivery business and ensure that the delivery schedule is handled professionally. The software optimizes the performance and efficiency of your business.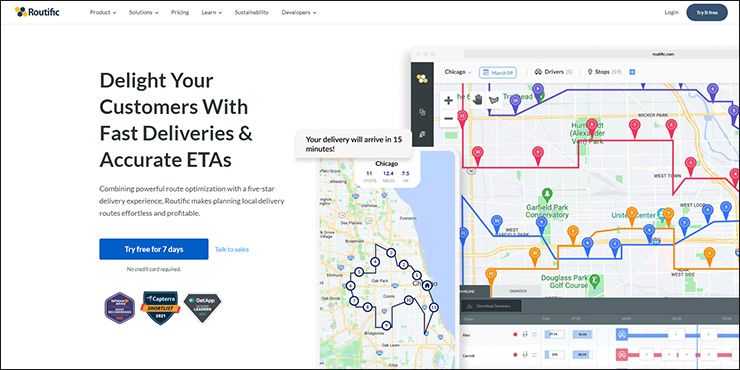 Compared to other route planning apps, Routific offers routes for multiple drivers that can deliver optimal routes and streamline your field service business. You can use the free route optimization software for route monitoring, route managing, order tracking, and improving delivery services.
It provides a quality user experience. You can automate the scheduling and route planning processes quickly. It's easy for the delivery drivers to get used to the application and extract the desired results within a few clicks.
Pros
Provide great integration with other third-party apps
Can deliver precise and accurate results
Robust and intuitive interface
Cons
Has multiple inefficiencies
You can send only an email or SMS as customer notifications
7. OptimoRoute
OptimoRoute is a great route optimization tool that can help you create optimized routes for your drivers. Its premium features streamline your delivery business in different industries like food, eCommerce, field sales, HVAC, and healthcare.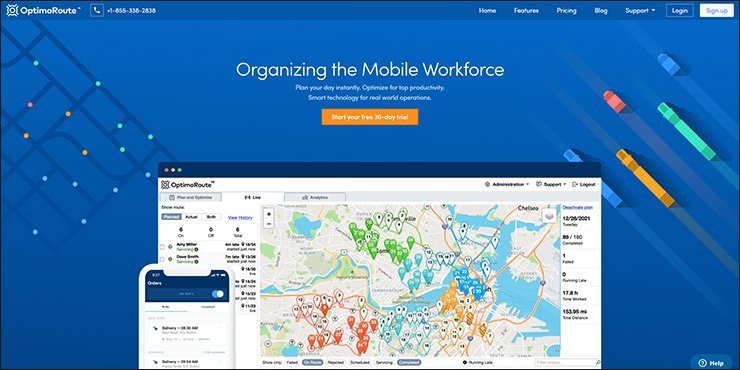 Route optimization OptimoRoute optimizes route combinations and enables you to enhance delivery features for better customer service.
Your drivers can get digital proof of delivery on mobile devices that can help you help you cut your operational cost. You can save fuel costs and labor costs which can help you stand out from other delivery companies.
Within a few clicks, you can create an efficient route using the route management software that can simplify your fleet management solution. The blend of great features and reasonable pricing helps it stand out from the rest of the route optimization tools.
Pros
The delivery route management software
A quality UI/UX design
The efficient route planner is fast and reliable
Cons
The complexities of the delivery process are not handled effectively
There might be issues with the GPS locations
The software can encounter glitches at different points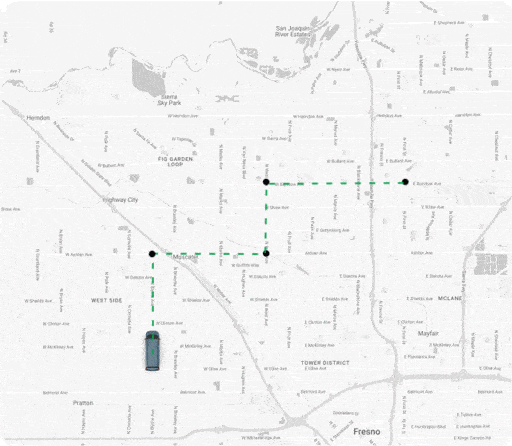 Why is Route Optimization Software Important?
In the United States, traffic congestion is responsible for $1,348 and ​​97 hours lost yearly. And delivery businesses are most impacted because of these losses.
Route planning and optimization software is the need of the hour to help delivery businesses bypass serious losses because of traffic and other road congestion scenarios.
A professional route optimization software can offer multiple benefits like
1. Minimizing fuel cost
A route optimization software monitors the efficiency of the vehicles to control the fuel cost by finding the shortest and optimizing delivery routes. Irrespective of the delivery number and locations.
It can help you control the overall optimization cost and maximize your business revenue. Your delivery drivers can deliver a quality customer experience that can help you increase your profits and strengthen your industry presence.
2. Meeting customer expectations
A quality route planning and optimization software can help handle changing consumer behavior and deliver timely and accurate deliveries. It can streamline your delivery process and ensure you achieve your desired goals.
The route optimization software uses geocoding to generate routes based on ETAs, traffic movement, and weather conditions to deliver correct deliveries within minimal time.
The real-time tracking enables customers to link their SMS/WhatsApp/email to track the delivery orders. The overall features of a route optimization software are tailored to meet the customer's expectations with finesse.
3. Automation
The route optimization takes different sophisticated and advanced touchpoints that are difficult to spot manually. It helps bypass the hiccups and barriers of manual processing and enables the delivery business to automate the workflow's scheduling, dispatching, and management.
It removes the inefficiencies and errors caused by manual processing and enhances the efficiency and effectiveness of the operations.
You can save a lot of human resources that can be utilized to manage and scale the core business operations. You can expand the horizon of your business scale and increase the business presence to climb up the ladder in your industry.
Now that you have gone through the best delivery route planning software and the importance of routing software, it's time you choose one for your business.
FAQs
Route optimization enables the delivery drivers to follow the shortest and optimized routes to save fuel cost, minimize the delivery time, and enhance the customer experience. Professional route optimization software can get desired route planning results within a few clicks.
Google Maps doesn't offer route optimization features; it just provides the shortest path between points A and B. You cannot plan optimized multi-route journeys in the professional route planning software.
A route optimization software analyzes the real-time scenario of traffic, weather, ETA, and drivers' availability to deliver an optimized delivery route for the specific delivery addresses.
The criteria for selecting a professional route optimization software are the tailored features offered by the software compared to the pricing. You should also have access to the demo version of the software that can help you make a quality buying decision.
Upper Route Planner stands out from the rest and is the best routing software because of the combination of quality features and highly reasonable pricing. The route planning app delivers the most efficient route, optimizes single-person routes, and offers different route combinations.
Choose the Best for Your Business
Based on the pricing, impact, and features, you don't have a better option than Upper Route Planner. You can transform your delivery operations and ensure that your team can optimize delivery routes to increase business productivity within seconds.
The smooth and intuitive interface can help your employees adapt to the new integrations and help you achieve your desired business results.
You can save up to 95% of your planning time and improve the workforce's productivity by 40%, which can help you outshine the rest and strengthen your presence in the industry.
So, what's making you wait?
Access the 7-day trial period now to experience the best route optimization software.