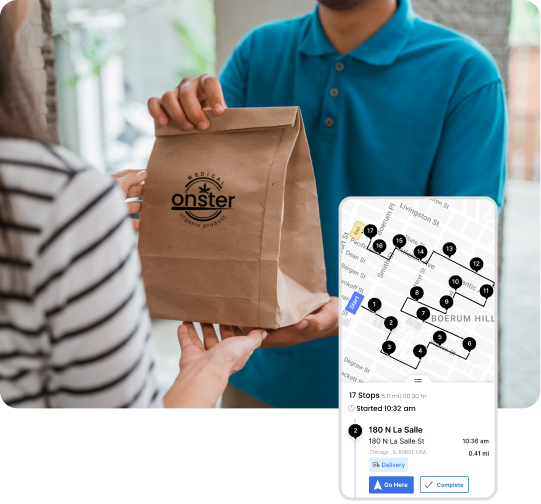 Navigate Cannabis Deliveries with Confidence
Transformed Cannabis Logistics with Upper: Streamlined, Compliant, and Client-Centric Delivery Solutions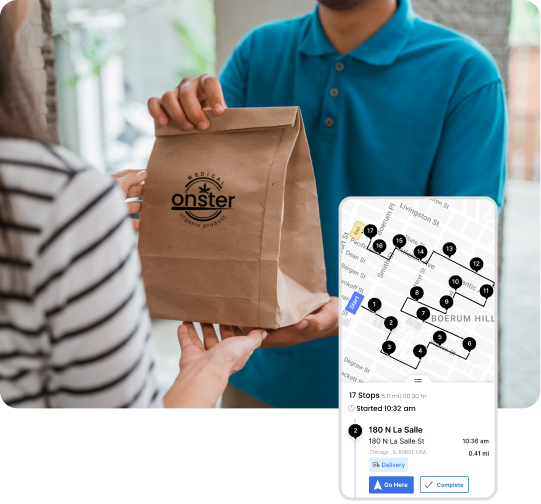 Navigate the complexities of cannabis regulations with ease, ensuring every delivery adheres to legal standards.
Simplify scheduling and route adjustments, reducing operational stress and improving efficiency.
Keep customers informed and satisfied with timely updates on their delivery status.
Securely capture and store delivery confirmations, minimizing legal and liability risks.
Maintain high standards of safety and efficiency with enhanced visibility.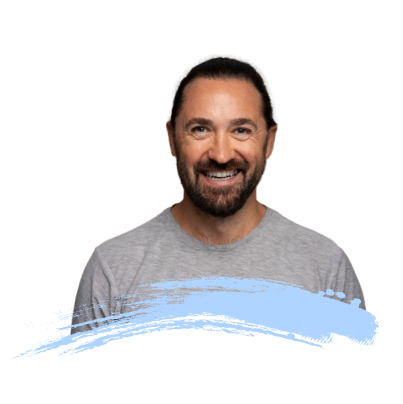 Since integrating Upper into our operations, it's been a game-changer for our deliveries. I do not have to worry about efficiency or compliance. I can't imagine how we managed without it. It's not just a tool; it's our daily business lifeline.
Jordan Michaels,
Operations Manager at GreenScape Dispensaries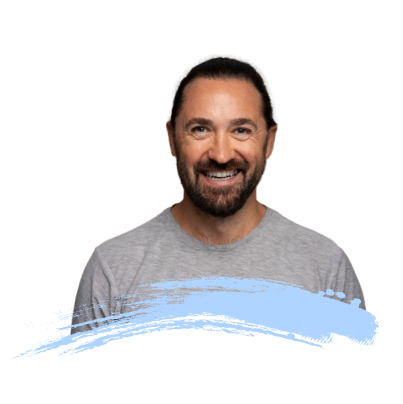 Revolutionize Pool Servicing with Upper
One Click Route Planning and Optimization
Plan your delivery routes for maximum efficiency. Manage multiple stops, multiple drivers and multiple constraints easily with Upper.
Reliable Proof of Delivery
Collect fool proof documentation at each delivery point, including photos and signatures, to ensure accountability and minimize liability risks.
Dynamic ETAs and Customer Notifications
Keeps customers informed with real-time updates on delivery status, enhancing transparency and building trust.
Real-Time Visibility
Gain a complete overview of delivery operations, by effective tracking driver progress and timely resolve any issues.
Advanced Tools for Enhanced Cannabis Delivery
Route Scheduling
Ensure timely cannabis deliveries with advanced, easy-to-use scheduling, adapting to ever-changing demands.
Contact Book
Quickly access key delivery addresses, streamlining your cannabis delivery operations for greater efficiency.

Custom Constraints for Stop
Tailor each cannabis delivery with specific instructions and time windows, enhancing delivery accuracy and client satisfaction.
Customer Notifications
Build trust with real-time, personalized, and customized updates, keeping your clients fully informed and actively engaged.
Seamless Integration
Effortlessly integrate with your systems, maintaining smooth, efficient operations for your cannabis deliveries.

Round-the-Clock Support
Access continuous support, essential for the dynamic, regulation-heavy cannabis delivery sector.