Key Takeaways:
By 2025, the cannabis delivery industry is estimated to grow significantly, predicting a market value of $30 billion.
In spite of constant demand and growth in the industry, many cannabis delivery businesses face major legal and regulatory problems at the federal level.
Customers' preferences are also changing with the constant demand for quality products and focus on sustainability and social responsibility.
Dutchie is a name well known in the cannabis industry. Dutchie helps customers through a Point of Sale, eCommerce, and payment technology. Upper Route Planner is the fastest-growing last-mile delivery solution designed to simplify deliveries.
What is Dutchie?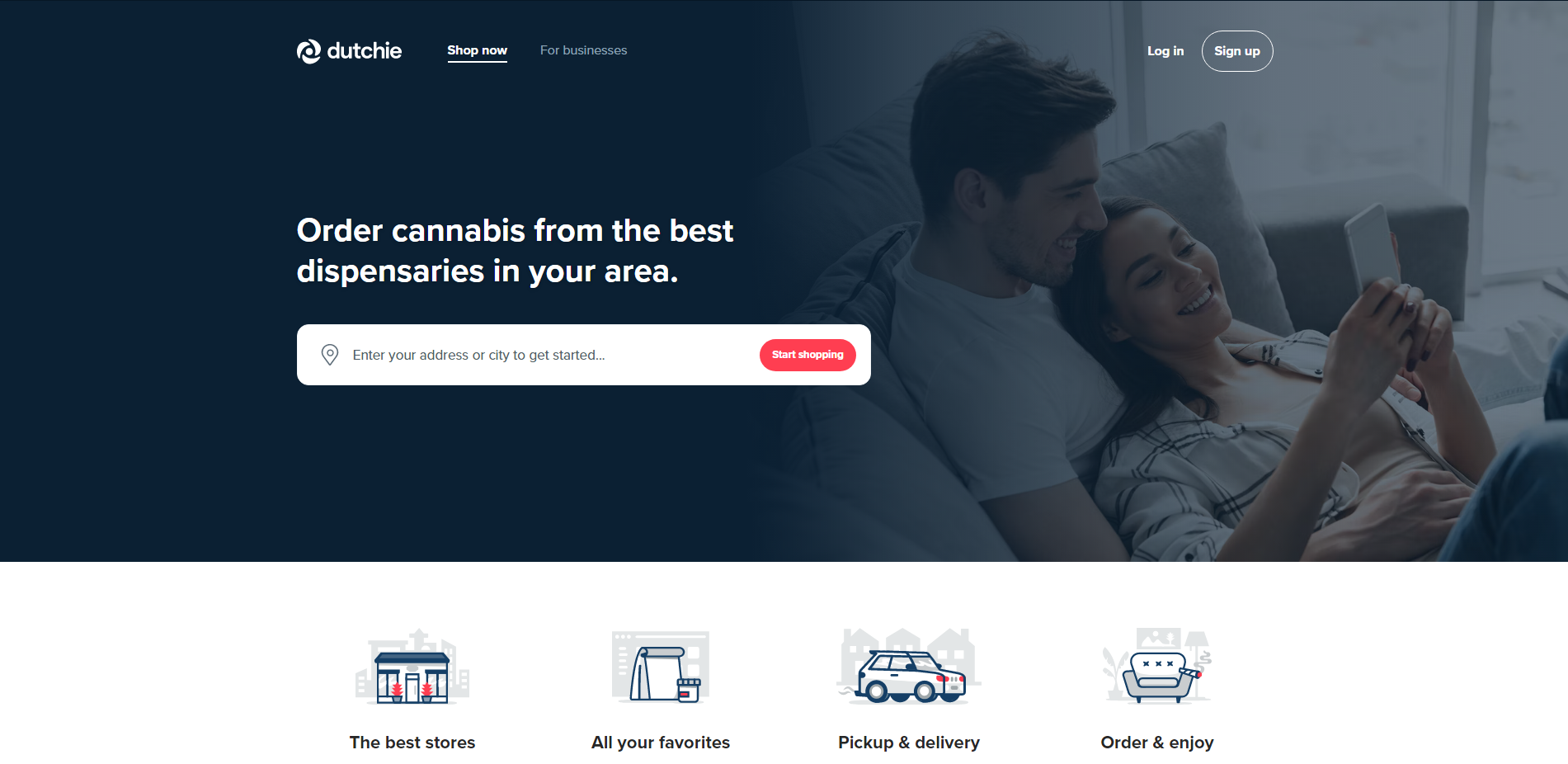 Dutchie is an online ordering platform that enables customers to purchase cannabis products from dispensaries through either pick-up or delivery. Having served thousands of customers since 2017, Dutchie makes it simple to buy Cannabis products and have them delivered to you. Partnering with dispensaries, Dutchie enables businesses to start, operate and grow.
What is Upper Route Planner?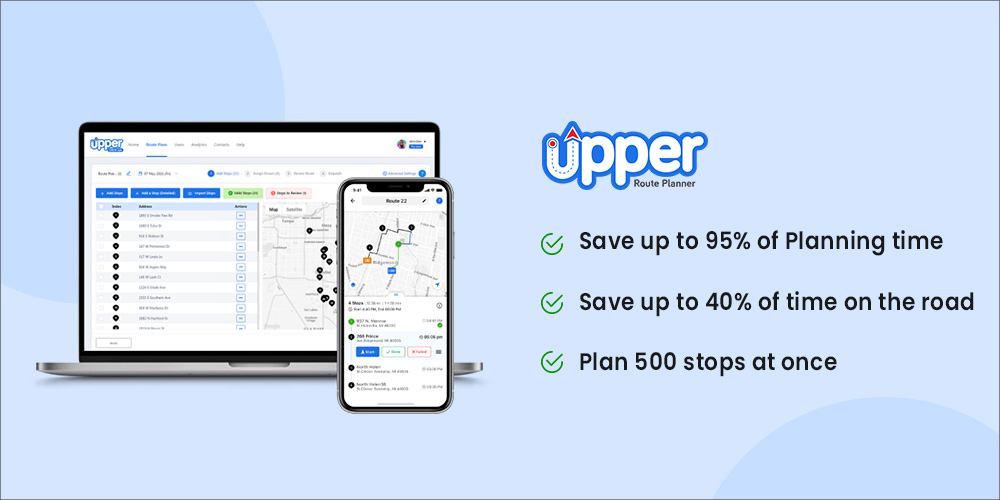 Upper Route Planner is a comprehensive delivery solution designed for businesses that are tired of inefficient route planning. Upper is supporting hundreds of companies as you read this article by managing the whole delivery operations from planning and executing to analyzing.
Upper has helped thousands of businesses deliver groceries, flowers, food, medicines, alcohol, and much more. Upper's Route Planner involves an intuitive dashboard for managers to not only plan routes but keep an eye on everything. Drivers can see the routes assigned to them using our web app. In addition to this, you can send updates to your customers regarding their delivery and generate proof of delivery upon successful completion.
Securing $300M in annual revenue, Dutchie helps customers get safe access to cannabis in over 24 states in the United States and Canada Provinces. Dutchie does this by allowing people to see the cannabis stores around them, find the best cannabis products, and provide access to these products in under an hour, either by pick-up or delivery.
When it comes to a secure last-mile delivery solution, Upper is a growing name in the industry. With a continued history of successfully helping delivery businesses like food, flower, and much more, Upper is making its name in the Cannabis Delivery industry.
Upper Route Planner not only helps your cannabis logistics requirements by creating a fast delivery route, it considers all the compliance and regulations around Cannabis delivery into its intelligent algorithm. For example, you can verify customer IDs, add a photo of the ID for records, generate proof of delivery using pictures and signatures.
Using Upper and Dutchie, customers can order from nearby cannabis dispensaries as well as pay using Dutchie. In addition, the cannabis dispensaries can deliver to their customers without any stress using Upper.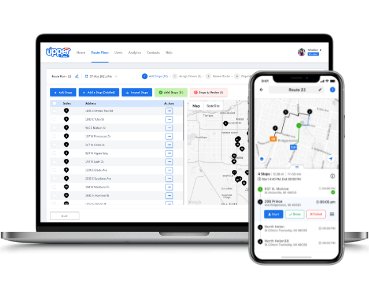 Upper Route Planner
A Simple-to-use route planner that every one is talking about.
Save up to 95% of planning time
Save up to 40% of time on the road
Plan 500 stops at once
Meeting the compliance requirements around Cannabis delivery in 24 States in the US as well as the regulations in Canada, Upper makes it easier for dispensaries to create faster, more efficient deliveries following all the regulations. To see how Upper has helped hundreds of businesses streamline their delivery management system, read what our customers say about Upper.