Key Takeaways:
Look up local and state rules governing the distribution of cannabis and abide by them.
Create connections with legal cannabis vendors to assure the sourcing of high-quality products.
Establish robust age verification procedures, and train the delivery personnel to follow ethical delivery techniques.
Creating alliances with nearby dispensaries, cannabis clubs, or other relevant companies can help in extending the reach and elevating visibility in the neighborhood.
Medical cannabis delivery service has been legalized in about 34 states within the US. With the expansion of the cannabis industry set to continue, customers want to access their favorite dispensaries easily.
We can say that the cannabis delivery business stands out compared to other delivery businesses because you do not always need a storefront to run the business.
You do not require a lot of capital to have a profitable marijuana delivery service. You can launch your own business super easily.
Now, let us expound upon how to start a cannabis delivery business.
Best Cannabis Delivery Models
It's not simple to start a cannabis delivery service, but having a business model can help you save money. Let us see a few models that can help you generate high revenues:
1. Direct to consumer model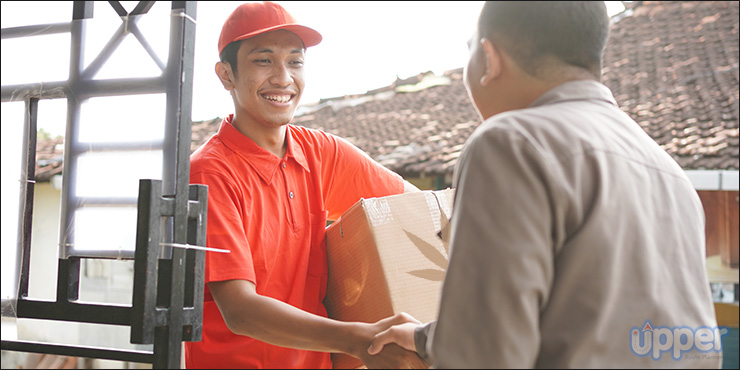 Under this model, businesses operate tiny branches, franchisees, or fulfillment facilities. This is done so that they can serve a bigger demographic of customers and cover a larger geographical region. This not only saves the truckers money on gas, but it also cuts down on delivery time.
Although this delivery model has the advantage of increasing sales while reducing delivery time and costs, it has its drawbacks. One such drawback is keeping track of orders for various branches and appropriately mapping them.
2. Singe storefront model
This model is ideal for cannabis shops looking to expand their company by going online and adding a delivery service to their existing operations. They already have a well-scaled demographic and a deeper knowledge of the requirements and wants of their customers.
Depending on their capacity, the entrepreneur can engage freelance or third-party delivery services or have their own in-house delivery staff.
3. Multi-merchant model
Entrepreneurs are increasingly turning to a multi-merchant or aggregator-based cannabis distribution business model. This is a tried-and-true approach that generates a lot of money.
You do not need to have your inventory in order to use this model. Instead, you establish a network of local dispensaries to handle their inventory and orders, and delivery.
In exchange for supplying orders to local dispensaries, you receive a commission from the dispensary and charge consumers a nominal delivery cost to meet their needs.
5 Tips to Begin Your Marijuana Delivery Business
The key to beginning a robust marijuana delivery business is to follow the right steps while trying to stand out.
To do both of these the right way, you must follow the below given 5 tips:
1. Determine your delivery radius
Once you have finalized a strategy that appears profitable to you, the next task is to make a delivery boundary for your marijuana delivery service.
It is natural to be tempted to deliver as far as possible, but there are various factors to look at before making a final call.
For starters, how much it will cost you to travel a certain distance, the staff you need, insurance, gas cost, and other expenses.
Additionally, the law might also limit you in drawing your delivery location.
On the contrary, there might be a good opportunity in faraway places where the customers need good quality cannabis that they can not acquire from their vicinity.
While determining your delivery radius, find out the delivery radius followed by the marijuana delivery dispensaries nearby. Based on their radius, you must look for a means of differentiating yourself.
Once you finalize your radius, strictly follow it.
2. Set a delivery strategy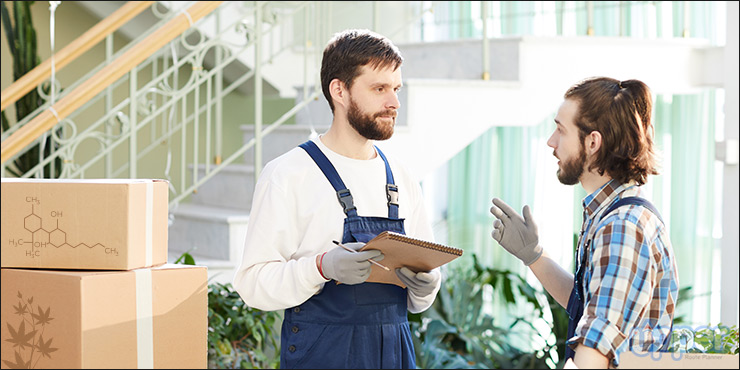 Deciding upon a delivery strategy need not be a demanding task but you need to be very thoughtful about it. You can follow some steps to get started. These are:
Step 1 – Get approval for the application at both state and local levels when applying for your license. When the BCC approaches the municipality that covers your dispensary with a compliance application, officials have ten days to react to their permission request.
Step 2 – Hiring the right staff. Typically, investing in delivery couriers might be a safer bet than hiring budtenders.
Step 3 – Assessing the demographics to understand who is your target customer. Subsequently, you can find out what kind of delivery is best for them.
Step 4 – Find out the effect of offering delivery on your present dispensary operations. You might have to hire new people and increase your inventory.
Step 5 – Craft a foolproof business plan for delivery. Ensure that you include all the costs rightly.
3. Design your store layout and inventory
If you decide to make changes to your business model to include delivery in it, you may have to transform your in-store layout along with it.
Simply consider making a devoted line for the pick-up customers while making separate terminals to process all the delivery transactions.
With the help of this, the operations will keep flowing for the customers in the store. All of this while ruling out any confusion for others.
If the design of your dispensary uses a bank model, then you can use one terminal and its inventory for only pick-up or delivery orders.
Through this, you will gain the highest clarity for inventory management.
You also need to understand any other configurations, automation, or staffing that you may need to have better efficiency and higher accuracy.
4. Opt for the right delivery business model
It is crucial to select a delivery business model that will increase the number of deliveries you can make in a fixed period of time.
The local and state regulations can often limit the workflows. Therefore, you must consult with compliance experts before you make any final decision.
Some cannabis delivery methods you can opt for include:
Pizza shop workflow

Within this method, the setup, and the appearance are majorly the same as a typical pizza shop. In this, you own a central region where you obtain, pack, label, and subsequently dispatch cannabis products.

Ice cream truck workflow

Another option is Ice cream truck delivery, wherein a driver takes inventory in their vehicle and delivers various products at one go.

Hybrid workflows

The hybrid model combines certain aspects of the ice cream and pizza shop method so that a new method emerges to cater to all your dispensary requirements.
It is essential to note that the more consolidated a trip your driver makes, the higher the efficiency of the deliveries for the cannabis products. When multiple deliveries are made in less time, the ROI shoots up well.
While doing all this, you must pay sufficient attention to all the regulations related to delivery drivers and the vehicles they are driving.
5. Select the right delivery partners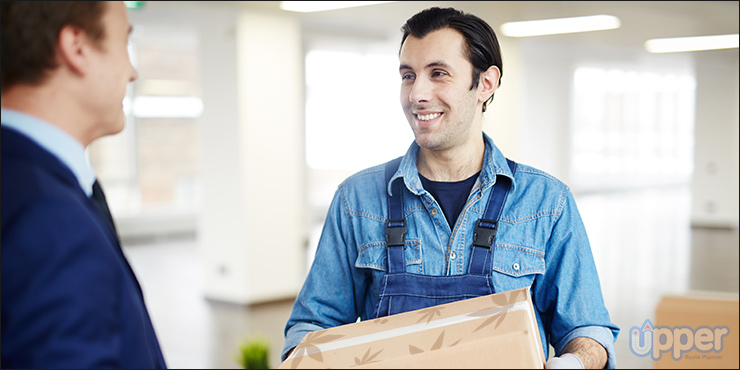 With the right delivery partner at your disposal, you can have a robust cannabis delivery business. You must select the best partners to optimize workflow and get good profits flowing in.
With the help of an ideal delivery partner, you will be left with minimal work. You can easily manage delivery while complying with all the rules and regulations.
Additionally, you can have a positive customer experience for all your cannabis deliveries.
With the help of a good delivery partner, you can get the following benefits:
Easy driver navigation
Driver tracking
Customer communication
Easy performance tracking
Prompt data management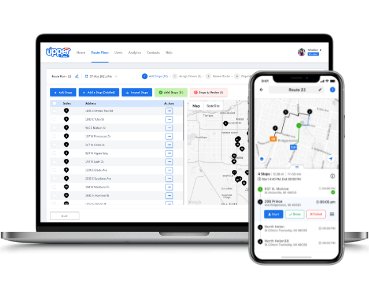 Upper Route Planner
A Simple-to-use route planner that every one is talking about.
Save up to 95% of planning time
Save up to 40% of time on the road
Plan 500 stops at once
Best Practices of Marijuana Delivery Business
While most of the above tips will help your marijuana delivery business manifolds, you must follow the following best practices to make your business stand out:
1. Set up a website
By setting up a good website, you can let people know what you do. This can help you find the right customers. To set up a robust website, you need to focus on designing and developing a site, writing excellent content that ranks well on SERPs, and using the right CTAs to bring in more traffic to your ecommerce site.
2. Discretion and security are paramount
All the customers will not want to show that they are getting cannabis delivered to their doorsteps. So, you must not brand your company cars and make them highly explicit. Some discretion is always advised.
Security of your customers' data is crucial. Additionally, maintaining the security of your driver is also equally important. Providing them a good vehicle to drive is essential.
3. Get external help to make fast deliveries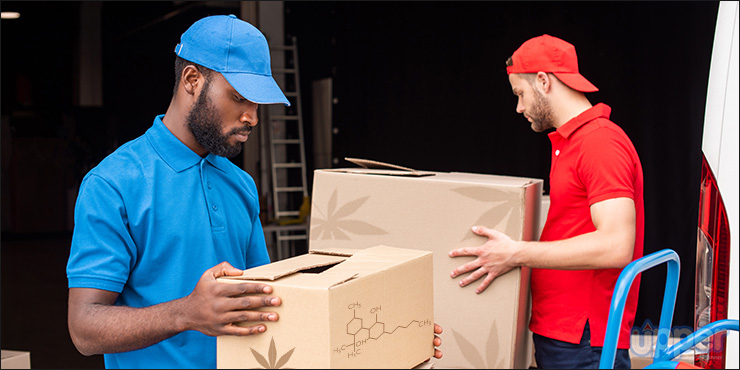 To make on-time deliveries, you can use a tool that can help you optimize and plan routes for numerous stops, foster real-time monitoring of routes, have GPS tracking enabled, and receive regular customer order updates.
---
FAQs
The method of cash on delivery and payment by scanning QR codes are the two viable methods that can be present in the cannabis delivery system due to restrictions imposed by Tax Code 280E.
The tax code 280E does not allow state-legal cannabis businesses from laying claim to most of the business expenses on the taxes. There is not a lot of relaxation when it comes to the tax code as you are not producing cannabis.The marijuana delivery business is usually not as costly as it is to manage dispensaries.
Cannabis delivery laws are not the same in all States. Running a marijuana delivery business is quite different from running a dispensary. Yet, you need to apply with the government under which you are operational. You need an appropriate license before you can begin.
Numerous states require cannabis delivery businesses to use unmarked vehicles that have windows blacked out. This is done to prevent any robberies. Some states also have advertising restrictions.
No, you can also scan a QR code to do cashless payments when buying marijuana online.
Based on the state you are operating in, you must set a limit under which a person can order marijuana. For instance, in New York, a person can have a maximum of 3 ounces of marijuana at a time.
---
Optimize Your Marijuana Delivery Routes
Now that you have the answer to how to start a cannabis delivery business, you need one last thing to make your efforts count.
You need optimized delivery routes for your cannabis delivery business along with proof of delivery and customer notifications. The wonderful news is you can do all this and much more with Upper Route Planner.
Start your cannabis business today in the most efficient way with the 30 days free trial and witness transformation of your cannabis delivery business.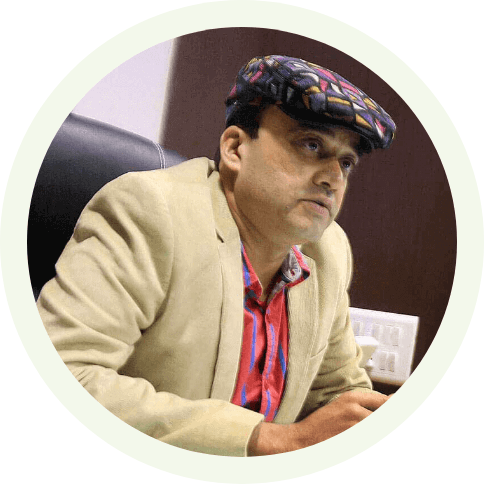 Rakesh Patel, author of two defining books on reverse geotagging, is a trusted authority in routing and logistics. His innovative solutions at Upper Route Planner have simplified logistics for businesses across the board. A thought leader in the field, Rakesh's insights are shaping the future of modern-day logistics, making him your go-to expert for all things route optimization. Read more.
Sign Up Now!
Get weekly updates from Upper Route Planner.
https://www.upperinc.com/blog/how-to-start-cannabis-delivery-business/