Key Takeaways:
Being a cargo van owner operator, your total earnings depend on different factors like location, experience, and workload.
The average salaries for cargo van owner-operators range from $40000 to $80000 per year, with top earners making over $100,000.
Despite some risks and challenges, there are many cargo van owner-operators who find this business a rewarding option.
Earlier, cargo vans were widely used in niche markets such as vocational contractors, tradesmen, and mobile construction sites. But ever since the e-commerce industry exploded, cargo vans are on demand considering their efficiency and safety features.
If you are planning to become a cargo van owner, then you must have a clear-cut idea of the income potential and what hourly rate to expect.
The average cargo van owner-operator salary in the US is $77,088 per year, where the highest compensation can go up to $91,595 annually.
Well, different factors influence the overall income of an owner-operator.
So, these numbers are not the complete breakdown of the cargo van owner-operator's salary. Also, you must know the requirements of a cargo van owner, cargo van driver salary, cargo van expediting pay, and other expenses.
What are the Requirements of a Cargo Van Owner?
If you are a cargo van owner, then you are a self-employed truck transporting goods for customers. In fact, you are your own boss who may or may not work for a specific company.
Either way, to practice as a van owner, here are a few requirements, such as:
Commercial driver's license (CDL)

– You must pass a physical exam, choose the license type, take a knowledge test, earn your CDL permit, and even take a CDL test to get fully licensed.

Cargo van condition

– Your cargo van must be in good condition.

Minimum age requirement

– Must be 21 years or older.

Years of experience as a licensed driver.

Safe driving record.

Driving insurance.
Some firms that search for an owner-operator expect the following:
License: Class A commercial driver's license
Age: 22 years of age or older
Experience: One full year (no less than 12 months) of recent CDL experience
Pass Federal DOT Physical and Drug Screen
Sign a contract for a period
Besides the legal expectations, companies expect one or more qualities from you.
The basic etiquette is that you must be reliable, have a good attitude towards work, be punctual, and be self-motivated. But apart from these, you must also check the other details given below.
Other requirements the employers look for are:
Be physically fit, have insurance limits, a clean driving record, the ability to carry items, pass a drug screen, demonstrate a better understanding of the route traveled, year-round and weekend availability, etc.
As a sprinter van owner, are you looking for a solution that can help you find packages in your van faster and optimize your driving routes? Then you need a robust delivery management solution such as an Upper Router Planner. With its careful route planning, you can save time and effort and quickly figure out the best route.
What are the Expenses of Van Owner-Operators?
Starting a cargo van business entails several expenses. At the same time, some are obvious, while others come as a surprise.
1. Investing in a cargo van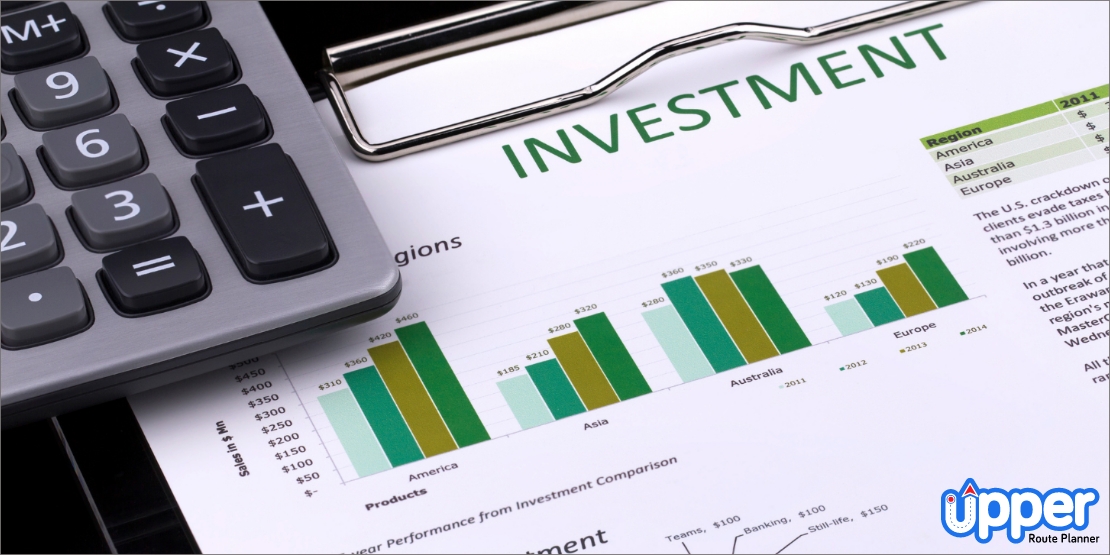 To start a cargo van business or to become a cargo van owner-operator, you need the van, right? You can either buy a new one or lease a van.
However, before you make the purchase, ensure the below-given:
Load types you want to take in

The lanes you will operate in

The most important factor is your budget and the best truck you can afford

If you will lease to a carrier, fill your own loads, or do both.
Avoid investing in an old van because the maintenance and repairs cost more. However, a newer one will cost you more upfront. So, analyze well before you spend.
2. Maintenance
If you want to prevent high-cost repairs in the life of the cargo van, regular maintenance is important.
It guards the van against sudden breakdowns and keeps it operating safely.
A brand-new van will require regular grease jobs, oil and fluid changes, compressor maintenance and repair, tires and wheels, and replacement jobs. So maintenance is one of the crucial expenses you must include in keeping the vehicle healthy.
3. Fuel costs
Though more eco-friendly options are adopted in vehicles, they aren't in full swing. So, fuel costs are unavoidable at present. Fuel prices rise and fall. So, allot a budget for fuel based on the mileage you will travel for delivery work.
Additionally, have a budget to handle the worst cases, such as the sudden high cost scenario than the ideal one.
4. Insurance
Get the right insurance for your cargo van. Besides this, you must also get insurance covered for cargo load loss, theft, accident, or other damage done.
Despite how smooth the operation is, these costs are inevitable.
5. Taxes and paperwork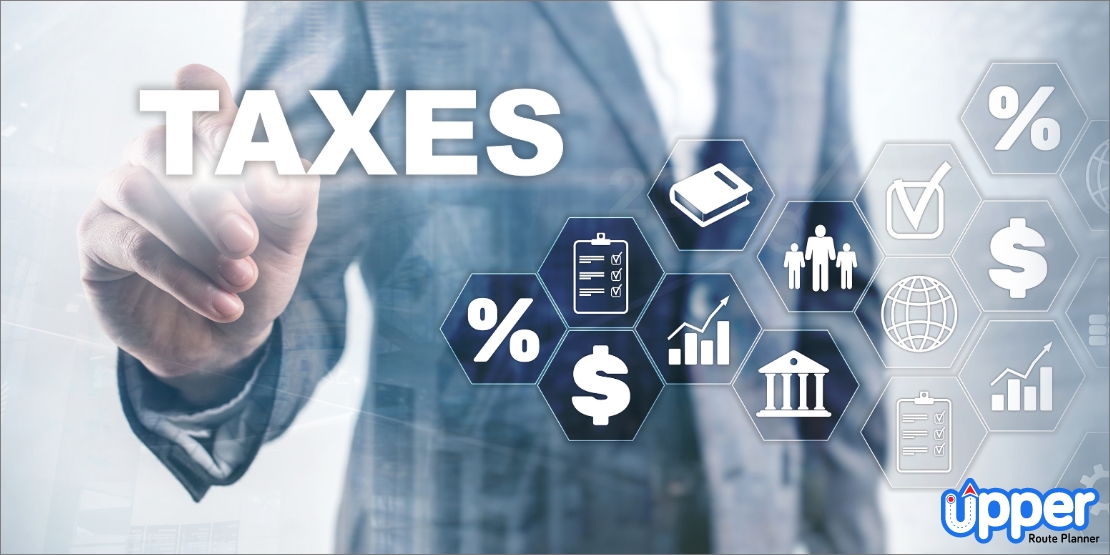 As a freight business owner, you are your own boss. So, you must track and pay the taxes yourself. Some tips to save yourself from the IRS and your state tax authority are:
Retain 20-30% of your earnings in a tax-saving account(TSA). Ensure to pay taxes on time.

Pay quarterly taxes to prevent a surprise tax bill.

To handle all the tax issues and track them, hire an accountant.
How Much Do Cargo Van Owner-Operators Make?
As already mentioned, the cargo van owner-operators' salary is greatly influenced by experience, location, the time spent on the road, full-time or part-time work, and the type of loads the drivers specialize in and carry.
On average, US cargo van owner-operators make $1 to $2 per mile, and the average salary is $77,088 per year. The average cargo van drivers make 38 to 52 cents per mile.
Though the owner-operator earnings look impressive, the reality is that the take-home salary is a bit less because, as an owner, you must handle the expenses.
If you are an owner-operator, try going directly with the client because brokers demand commissions, and high load-board-related fees can affect your profit.
How do owner-operators get paid?
Owner-operators can get paid in two different ways: a percentage of the load or mileage. The only difference between both ways is the earning consistency.
Percentage of load – In this method, the drivers, i.e., the owner-operator, take between 25% to 85% of the load revenue. So, if you carry a high-paying or valuable load, you can expect high pay. But a low-value load won't give you any profit.
Mileage: This refers to the amount you earn for the miles you drive, excluding the load's value. This method is more efficient than the percentage of load method. However, you can expect to miss out on some potentially large paydays.
Which payment method to opt in?
Choose the payment method based on your situation.
The load percentage can help you save more money, enhance cash flow, and budget well. You can also pinch pennies as a percentage of your money from handling leaner load times.
If you want a consistent and predictable pay schedule, opt for the mileage method.
Minimize Your Route Planning Time Using Upper
Imagine your employer has ordered a high-cost product, and half the time you will spend figuring out the route. It not only leads to loss but also affects your reputation.
Did you know that traditional delivery methods lead to a loss? Yes, the delivery duration was high, managing multiple deliveries within a period created chaos, and fixed routes added more difficulties.
But in today's fast-paced world, something other than these traditional delivery methods will work for your owner's operator business or an employee.
Being an independent professional owner-operator or a cargo van driver, you should know how to handle multi-route deliveries and work hard to increase your overall income.
To solve this delivery route planning problem, we highly recommend adding an intuitive route planning and optimization software such as the Upper Route Planner.
This delivery management software is tailor-made for delivery businesses, and it can be of great help to your cargo van business. Its advanced multi-stop route planner can optimize routes automatically by calculating the service time, time windows, and real-time traffic and also avoiding ferries, tolls, and highways.
Route planning, scheduling, one-click dispatch, and whatnot? You can take advantage of all the features to level up the delivery process. In short, this application can be considered a driver's best friend. So, use Upper Route Planner to boost your effectiveness.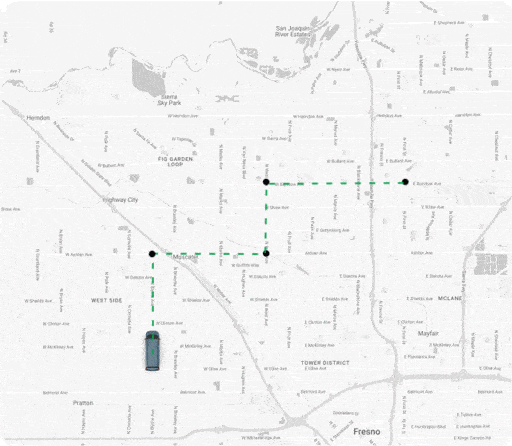 FAQs
There are multiple businesses you can start as a cargo van owner-operator, such as:
Speedy delivery service

Outbound tours

Cleaning services

Hauling waste for disposal

Mobile car washing service

Work in courier-based logistics companies
New cargo vans price of Sprinter, Ford, etc, ranges between $25,000 to $55,000. So, if you are planning to start a business or a side hustle, then the amount is a serious investment.
If you want to save your pocket, consider renting out or opting for a second-hand truck.
To start a cargo van owner-operator business, you need:
A cargo van in good condition; if needed, you can buy a new one or secondhand

Have knowledge of local and regional roads and rules

Have a valid license
The license requirements can vary depending on van size and if the US state considers it a truck.
Conclusion
So, there is a high opportunity for people planning to start their careers in this field. You will earn well if you focus and work hard on improving your business skills. However, if you are starting, learn every aspect of the job, get well-versed, and start the business.
However, in terms of cargo van driver salary, they differ for each state, be mindful of this, and plan better. You can also lease your van and get a pretty cargo van expediting pay.