Dropshipping is becoming increasingly popular for new and established entrepreneurs to start an eCommerce business. By partnering with a trusted supplier who ships products to your customers, you can develop an online dropshipping store. As around 23% of online sales fall under the dropshipping umbrella, it goes without saying that it is here to stay.
A successful dropshipping business requires a solid strategy and the ability to execute it well. So, regardless of whether you're a beginner or an established dropshipper, you are at the right place.
This blog will help you with some proven dropshipping tips that you can use to be a successful dropshipper. From finding the right products to analyzing your progress, we will cover the vital points you need. These tips will help you navigate the world of drop shipping and achieve the desired success.
9 Tips to Skyrocket Your Dropshipping Business
We have curated top dropshipping tips and strategies that will pave the way for your sustainable e-commerce business.
1. Find the right products
Investing in the right products and profitable niche is important in the dropshipping business model. Here's how you can dive into this task with a strategic and professional approach:
Stay on top of market trends: Remaining up-to-date with the latest market trends such as consumer behavior and preferences is the key to unlock growth-driving niches. Use tools such as Google Trends and Jungle Scout for data-driven insights on popular niches.
Prioritize your customers: Understand your customers' pain points and needs. Deep market research involving focus groups and surveys will help you know your target audience.
Test your products: Once you identify your potential products and niches, you must test them before you invest more time and resources. Try to gauge customer interest by creating small ads or landing pages. This will help you assess the viability of each product.
2. Check your competitors
Keeping a tab on your competitors is another drop shipping strategy. Start your research by monitoring their websites and social media channels. By following their page, you will get their regular updates.
You will understand which products they are advertising and how they are carrying out campaigns. The most in-demand products will have a lot of likes, comments, and other engagements on their posts. This will help you see any errors in your marketing strategies so that you can work on improving your ads.
By paying attention to your direct competitors, you will be able to narrow down the items you can sell. Take a closer look at what your competitors are offering along with their pricing strategies and product lines. This will help you refine your pricing structures and how you can stand out from them.
3. Select trustworthy suppliers
One of the most critical aspects of a dropshipping business is finding the right and reliable suppliers. Let's say you have taken care of every detail in creating your online store and listed products. Your customers have reached the finish line and made the purchase. However, when they get their product, it fails to meet their expectations or is damaged.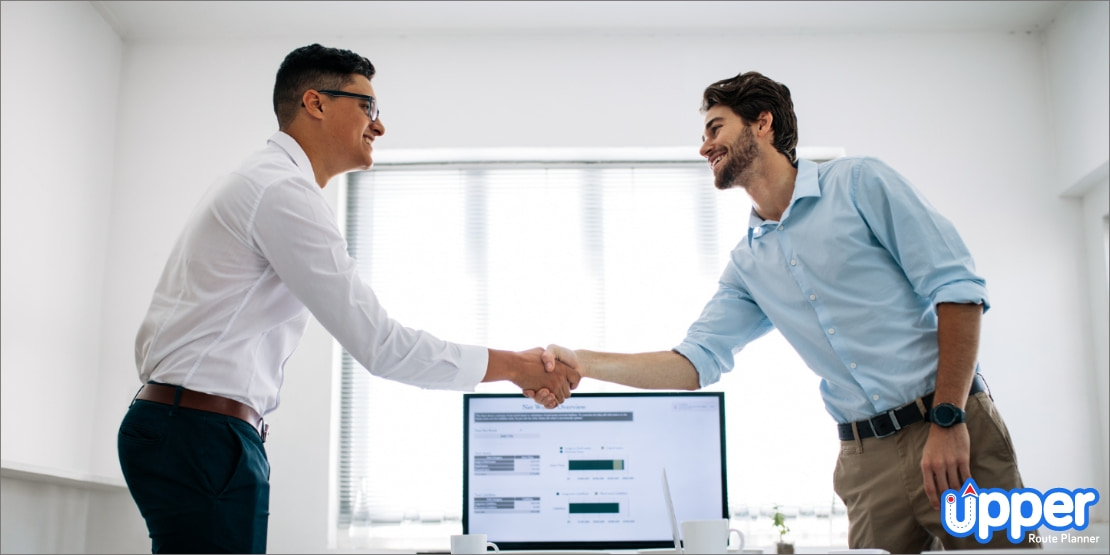 Though you are the face of your business, your supplier is its pillar. So, you must check the reviews of your potential suppliers before choosing them. A supplier who is well-versed in manufacturing, storing, and shipping products will be your best option.
Consider how they package the products, their fulfillment process, and shipping charges along with their timelines. Performing due diligence before making a massive business decision will save you from any future problems.
4. Order product samples
Going through the buying process is another way to understand the exact experience of your customers. You can order samples of products to check the packaging, quality, and shipping process. It will help you understand the entire unboxing experience of your customers.
This will also help you create more accurate product descriptions and showcase them in a better way. Moreover, you can use these samples to create product review posts and ads to show them to your audience.
Such a strategy uncovers any missed areas of improvement so that you can make proper adjustments as required. By getting a taste of a customer's shopping journey, you will get an overview of what it's like buying from your store.
5. Automate your process
By automating your major processes, you can reduce manual workload, minimize errors, improve efficiency, boost customer experience, and save resources. Here are a few ways you can do this:
Make use of platforms such as Magento, and WooCommerce. They have in-built automation tools to streamline order processing.
Integrating your online platform with a shipping platform such as Shipstation or Shippo will help you automate shipping label creation.
Connect your e-commerce platform with your supplier's system to set up automatic order fulfillment. This will instantly send orders to your supplier for further processing.
Set up automation for accounting and financial management. Automating processes including tax calculation and invoicing will help you ensure accuracy and save time.
Automate routing process for your dropshipping business so you can plan delivery routes without any need to search for them manually.
Stay at the Forefront of Route Planning with Upper
Use the most efficient routes for the drop shipping process and minimize your working hours. Let Upper find the best routes for your drivers to wrap the delivery schedule early.
Start a Free Trial

6. Ensure customer satisfaction
Around 64% of business leaders affirmed that customer service positively impacted their business growth. So, in order to answer customer questions properly, you must be prepared. Resolving complaints is another factor that can affect your company's reputation. Your customer is not ordering products from your dropshipping supplier but from you. Hence, taking initiative to address their issues will build trust.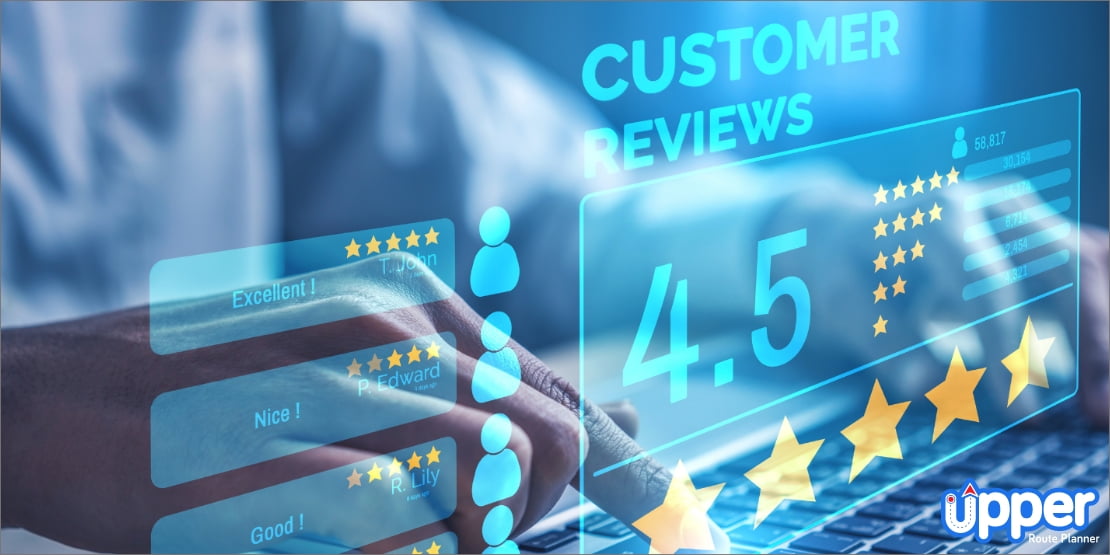 Based on the type of products you would be selling, you must consider providing customer support via phone, especially if you have high value products. Even in the era of chats and emails, people prefer talking to someone over the call when there is a problem.
In addition to this, consider implementing a help desk like Zendesk or Help Scout. Building an FAQ page on your website will also save a lot of your effort in answering common customer inquiries.
7. Enhance marketing
Refining search engine optimization (SEO) and marketing your products is essential to create visibility. With a strategic and comprehensive approach, you can build a profitable online business. Here are some guidelines you can follow:
Website optimization: This can be done by creating high-quality content, using appropriate keywords along with meta tags and descriptions.
Google Ads: Google Ads is a great way to reach potential customers via targeted advertising. Set up ad campaigns targeting specific demographics and keywords to attract customers.
Social media: Leverage the power of social media to reach and engage with your target audience. You can promote your products and interact with customers through Facebook, Instagram, Twitter, and others.
Email marketing: Start building an email list to send newsletters and promotional emails to your subscribers. You can personalize your emails to build customer relations.
Influencer marketing: Partnering with influencers in your niche is another way to increase brand exposure. Offer incentives to influencers for the promotion of your products.
8. Set policies and shipping rules
Keeping your policies and shipping rules clear helps create a successful dropship business. It helps set proper expectations and ensure a trustworthy customer experience.
You must clearly communicate shipping costs and timeframes, including processing and delivery times to your customers. Be completely transparent about any possibilities of shipping delays or issues.
Developing a straightforward returns and exchanges policy will help customers navigate through the process smoothly. Offering hassle-free returns builds customer loyalty and trust.
Offer multiple payment options to make the buying process easy for customers. Some of the popular payment methods you can offer are credit cards and PayPal.
Privacy policy is another factor that you should clearly outline. It must show details about how you will collect, store, and use customer data.
9. Decide product pricing
The last dropshipping tip, but a worthwhile one, is about pricing your products right. Dropshipping allows you to maintain lower prices as the product cost is normally somewhere near the wholesale price. This helps you sell products as per market value.
When setting your prices, make sure that you analyze your office supplies, marketing expenses, staffing, and other factors. It's important that you review your product prices on a regular basis.
While you may be competing with other online stores, you must not focus on increasing profit margins without ensuring strict quality standards. Many dropship start ups fail as they do not maintain quality.
Outperform Deliveries in Your Dropshipping Business with Upper
Route optimization is the easiest way to go the extra mile and make superfast deliveries in your dropshipping business. With advanced features including route planning, one-click dispatch, and delivery proof, you won't waste a single minute over manual work. That's why Upper Route Planner is all you need for a successful dropshipping business.
The sophisticated algorithm, used by route planner, simplifies route planning with the ability to import multiple addresses through your Excel file. After adding these stops, you can set priority levels and archive regular routes for future reference.
Have you been burdened with an overload of deliveries with no proper way to schedule them? The route scheduling feature of Upper lets you plan delivery routes for weeks or months in advance. So, you don't have to worry about your future dropshipping deliveries.
By finding highly optimized routes, Upper makes your drivers' work easier, thereby saving a lot of your fuel costs. Moreover, you can deliver desired customer satisfaction by providing ETAs for their parcel delivery.
Use Efficient Routes for Your Dropshipping Business
Scale your dropshipping business with a streamlined process of route planning. Let Upper do the hard work by finding optimized routes for your multi-stop deliveries.
Use Upper for Free

FAQs
Here are the key steps to start your own dropshipping business:
Research and choose a niche
Find a reliable dropshipping supplier
Choose an e-commerce platform
Build a website
Set up payment and shipping options
Develop a marketing plan to drive traffic
Some ways to measure how well your dropshipping business is performing are:
Conversion rate: A high conversion rate is a good indicator of sales conversion.
Customer feedback: Collect customer reviews and ratings to know their satisfaction level.
Return rate: A high return rate may reflect an issue with your shipping or items.
Profit margins: The difference between product cost and revenue generated will give you the clarity on profits.
To make your dropshipping business worthwhile, you must avoid these mistakes:
Not choosing the right products or suppliers
Ignoring customer service
Doing manual route planning for deliveries
Not following the industry trends
Using outdated technologies
Conclusion
Setting up a dropshipping business is a lucrative opportunity for entrepreneurs who wish to enter the e-commerce market with minimum startup costs. However, to make it a rewarding business, you must be careful with planning and execution. By following the dropshipping business tips outlined in this blog, you can build a thriving business.
Route planning will set you up for success as it helps automate the process for a smooth workflow. Upper is your best buddy as it helps lower your stress and performs tasks on your behalf. With advanced features, you have it all ready to get going on your dropshipping process. Take a 7-day free trial and start using these features now.