Best Delivery Route Planner Apps for Delivery Drivers
Are you tired of manually planning delivery routes for your drivers?
If you're looking to make the route planning process easier all you need is a route planner app. There are quite a few route planner apps out there for you.
Let's take a detailed look into the 10 best route planner apps for delivery drivers, so you can quickly start planning your routes & get on the road.
No credit card details required
Tackling Delivery Challenges Without A Route Planning App?
Unable to Save Time & Money: Making deliveries professionally isn't as simple as picking up couriers from point A and dropping them to point B, then points C, D, E, and F. Planning the best route to make these deliveries in a manner that saves both time and money is crucial for any organization making last-mile deliveries.

Finding Routes Manually is Redundant: Does sitting with a pen and paper and trying to fit multiple destinations on a map or using Google Maps manually to find an optimized route for delivery drivers seem redundant and time consuming? Then you are at the right place.

Plan for Multiple Vehicles: Route planning is more than finding an optimized route for a single vehicle that has multiple stops. Usually, there is a fleet of vehicles involved and a vast area that has to be covered in a limited drive time and in a way that is friendly economically.

Make Deliveries Easier for Your Drivers: We have done the hard work for you and you can find the right delivery route planner apps for drivers to make life easier and more organized.
What is a Route Planning App?
A delivery route planner app is a tool that helps delivery businesses and drivers in scheduling the most efficiently optimized route for daily deliveries. In addition to creating multiple routes, the tool also offers :
Route Optimization
Turn-by-turn navigation
Route monitoring
GPS tracking
Proof of delivery
A delivery route planning software or app helps delivery teams create more efficient shift schedules and be on time for each delivery task.
Deliver More, Earn More
Upper Route Planner helps you accommodate more orders & organize your delivery operations in the most cost-efficient manner.
Top Delivery Route Planners [Comparison: Rating + Benefits + Price]
 
 
 
 
 
Apps
Google Maps

4.7/5

Upper Route Planner

4.4/5

MapQuest Route Planner

4.4/5

Route XL

3.5/5

Major Benefits

Augmented Reality combined with Street View
AI-powered virtual assistant

One-click Driver Dispatch
Human-centric Design Approach
Curbside Delivery
Proof of Delivery
Analytics & Smart Reports

Covid-19 Info & Resources
Book Hotels, Flights, and Rental Cars for trip planning

Drag & Drop Scheduling
Add Details/Notes for each stop

Download
Price
Free
Free Trial (Signup for Free Now)
Basic: $99 per month Plus: $199 per month Business: $399 per month Business Plus: $799 per month
RouteXL20: Free RouteXL100: €35 EUR per month RouteXL200: €70 EUR per month
 
 
 
 
 
 
 
 
 
 
Apps
Flightmap

3.4/5

Onfleet

4.7/5

Optimoroute

4.4/5

Route4Me

4.5/5

Major Benefits

Optimizes routes on vehicle types
Direct navigation with Tookan

Modern interface
Extremely easy to use

Real-time Order Tracking
Live Tracking & ETA

Predictive Weather
Avoidance Zones

Download
Price
$5 per user, per month
Starter: $149 per month Basic: $349 per month Premier: $799 per month Professional: $1,999 per month
Starter: $17 per driver, per month Business: $26 per driver, per month Enterprise: $35 per driver, per month
Route Management: $149 per month Route Optimization: $199 per month Route Optimization Plus: $299 per month
 
 
 
 
 
 
 
 
 
 
Apps
Roadwarrior

4.4/5

Routific

4.1/5

 
 
Major Benefits

Multi-user Support
Progress Tracking

Live GPS Tracking
Automatic SMS & Email Customer Notifications

 
 
Download
 
 
Price
Basic: Free Pro: $10 per month Flex: $10 per month + $10 for extra driver
Essential: $39 USD/user Professional: $59 USD/user Premium: Custom Pricing
 
 
 
 
 
 
 
10 Best Route Planner Apps for Delivery Businesses
Google Maps
01
Google Maps is the first good option that comes to mind when you think of route planning and voice-guided navigation, right? With Google Maps route planner, Google has built an incredible delivery route app that helps millions of people across the globe to reach their destination on a daily basis.
Some of the features that will be useful to you:
Create a list of stops and save them or share them with your friends and family
Send real-time location to others
Turn by turn navigation
You can create a route and download an area map ahead of time and use it offline
Get real-time traffic updates
Add route preferences to avoid toll roads, highways, country borders, and ferries
Google Street View with Augmented Reality
Virtual Assistant powered by artificial intelligence
Available on:Mac, PC, Android, and iOS.
PROS
It is a free app, available on Android, iOS, and the web.
Google Street View, accurate estimated arrival time, and Offline navigation.
Plan a multi-stop route with up to 10 stops.
Receive traffic rules and live traffic updates.
It provides the most efficient route for biking, walking, cycling, driving, and public transit.
CONS
Users often miss exits and get the wrong route.
It can only create a route with up to 10 stops, including the starting point.
No proof of delivery.
Collects customer information or data.
The actual routing can be quite inefficient at times.
The GPS drains your phone battery very quickly.
Upper Route Planner
02
Upper Route Planner is accepted as the best route planner app and the top pick for delivery drivers who are planning delivery routes with multiple stops. With its route optimization feature, it makes delivery easy for the drivers. It is used by couriers, retail delivery customers, food delivery customers, meal-kit delivery, last-mile delivery, and field service agents.
Users love the fact that it's very straightforward compared to a lot of other apps like A Better Route Planner (ABRP), Google Maps, or Mapquest. Users can easily add stops, receive optimized routes, reorder stops, navigate to the stops, record data, and create reports..
Some of the features that will be useful to you:
What makes Upper Route planner stand out is both the simplicity of the design and the powerful optimization algorithms
The app was created with users in mind, using a "human centered design" approach. This means that every step of the process is easy and intuitive
It syncs across all platforms in real-time. So whether you are using it on your desktop or mobile app, you can add stops in one, optimize in the other, and record them in a third app, and they will sync across platforms
Some of the favorite features reported by users are the Location-based
Auto Detect and Error-proof Address Input
It offers the ability to avoid toll roads and highways and create an efficient order of stops considering real-time constraints;
It can dispatch the routes to the drivers in a single click
Import addresses using Excel
Create proof of delivery on mobile device(which is a major feature for delivery businesses).
Offers a 7-day free trial
Available on:Mac, PC, Android, and iOS.
PROS
Offers quick, time and cost-efficient route planning in a few seconds.
Get rid of creating manual route planning for pick up & drop off stops.
Create multi-stop delivery routes for multiple drivers simultaneously.
Human-centric design approach for an intuitive user experience.
Reports, analytics, and proof of delivery for record keeping.
Set parameters like driver breaks, time windows, curbside pickup, priority stops.
Can be utilised by independent contractors, individual drivers, and small and medium-sized businesses.
A multi-platform route optimization software.
Send customer notifications containing arrival times and package tracking links.
The Crew app allows you to manage an entire team of delivery drivers through a single dashboard.
Great for drivers that have pickup and delivery orders at the same time.
CONS
No text notifications.
No Street View.
No real-time driver tracking.
No voice directions.
Route planner that every one is talking about.
Save up to 95% of planning time
Save up to 40% of time on the road
Plan 500 stops at once
No credit card details required
MapQuest Route Planner
03
MapQuest is the best free route planner app for delivery drivers to plan an optimized route. It offers various features for both personal and professional needs to create the most optimal order of all your stops. The free app allows a limited number of stops. If you have more complex needs, it has several paid versions depending on your requirements.
Some of the features that will be useful to you:
To plan efficient route lines using MapQuest delivery route planner, you can either import a spreadsheet or Microsoft Excel sheet containing all addresses or manually copy-paste addresses into the search bar and view your optimized schedule on the map;
MapQuest offers an option to automatically re-orders stops to find the most optimized route and create a round trip;
It has an option for round trips which is perfect for businesses that have a central warehouse for drivers to pick up their deliveries;
Also, it allows you to prioritize between the shortest time and shortest distance to plan the route, depending on the urgency of the delivery;
All these features are in addition to regular route optimization apps features like avoiding U-turns, toll roads, etc;
It also allows you to share the route to drivers through a text message and can be viewed on other GPS navigation software like Google Maps;
It offers a free version that allows a maximum of 26 addresses on a trip and can be used for one driver only.
Available on:Mac, PC, Android, and iOS.
PROS
Has a website version as well as an android and iPhone application
Gives both driving's and walking directions if needed
Driving friendly features like night mode, driver speeds display, real time traffic data, etc.
CONS
Has pop-up ads in some versions
Hard to see the design on mobile phones with smaller screens
Can be used only for 1 driver

Route XL
04
Route XL allows you to add multiple stops when you map a route that includes multiple drivers, in a way that saves both time and fuel, thus lowering costs and emissions. It has a free version that allows up to 20 locations per route and has paid options that allows you to have 100 and 200 addresses per route.
However, the route optimization settings can't be changed from driver to driver, and one set applies to all. Thus Route XL is best best routing app for small to medium fleets with less than 100 vehicles.
Some of the features that will be useful to you:
Offers GPS tracking;
Address import feature from a spreadsheet;
You can send multi-stop routes to drivers by printing or through email;
Offers WEBFLEET integration;
It allows you to export delivery routes to different programs like Apple Maps and Google Maps;
Offers more advanced route optimization that allows you to split all your locations among multiple vehicles with different load-carrying capacity.
Available on:Mac, PC, Android, and iOS.
PROS
Allows splitting of deliveries between multiple drivers
Gives the route with lowest carbon emission
The route plan/map can be viewed on 3rd party apps
CONS
Not a very robust delivery route planner for businesses.
Doesn't support real-time optimization or allow automatic updates
No way to update customers, generate reports, or proof of delivery
Flightmap
05
Flightmap is another good route optimization service that has a free version, allowing you to make 200 stops per month between 2 drivers and has small business and growth plans for more volume of deliveries. It is quite similar to RouteXL.
Some of the features that will be useful to you:
It allows vehicle-based optimization;
It has an interactive drag-and-drop interface;
Share multi-stop routes with the driver in a single click;
Integrates with Tookan, since they belong to the same parent company;
Offers advanced route settings like a maximum number of vehicles, maximum stops per vehicle, etc. to plan your resources better;
It allows you to monitor and manage routes easily, and import data quickly through a spreadsheet or by copy-pasting.
Available on:Website-only.
PROS
Advanced route settings like the maximum number of stops per driver
Allows live driver tracking
Gives performance metrics
CONS
Doesn't support spreadsheet uploading
No room for driver customization
Additional monthly charge for Tookan integration.
Onfleet
06
Onfleet has revolutionized the concept of last-mile delivery, with a complete toolkit for its users that includes end-to-end route planning, and analytics that help you improve customer satisfaction. Onfleet is a complete solution for some businesses, offering both multiple stops route mapping and delivery management services.
Onfleet allows you to create individual driver profiles and settings, like different start/endpoints, shift times, etc. which is a crucial feature if all your drivers have different shift times or start their deliveries from different points.
Some of the features that will be useful to you:
Dispatch planned routes and manage operations from a single dashboard;
Auto-dispatch and route optimization;
Provides proof of delivery and real-time data;
Allows driver chat and predictive ETAs;
Real-time driver tracking;
Integrated consumer communication;
Offers comprehensive reports;
Available on:Cloud, SaaS, Web, Android, and iOS.
PROS
Easy to use and implement
Customer can track the progress of their deliveries easily
Great chatting interface for quick updates
Ability to have individual driver settings
Easy integration with existing technology.
CONS
There are reports of technical difficulties with the application, resolved quickly.
Inaccurate map for hard to reach the location within the United States
No way to view previous day's tasks.
OptimoRoute
07
"Organizing the Mobile Workforce" OptimoRoute provides routing and optimization services to every kind of delivery industry – food delivery service, cleaning and maintenance services, retail and distribution services, waste collection, eCommerce, etc.
Some of the features that will be useful to you:
It allows you to easily import routes through a spreadsheet containing all addresses;
It supports multiple parameters like service time windows and plans your entire route in support of all parameters;
sends the directions directly to drivers' phones and accommodates mid-route changes easily in drivers' phones;
It also accommodates rush orders easily along with living tracking of your drivers' progress and accommodates personal driver settings.
Available on:Cloud, SaaS, Web-based, Android, and iOS.
PROS
Higher cost-effectiveness over some other apps
Optimizing routes for the whole week with multiple driver routes settings is possible.
Easy to use software
Ability to add stops to route in progress
CONS
No SMS notification for customers
The route planning software has no option for delivery verification.
Can't adjust routes easily using drag-and-drop interface.
Route4me
08
Route4me delivery route app is designed "For every business whose employees, subcontractors, or vendors are on the go". Route4me saves businesses from early morning routing chaos, and it is ideal for companies with 10+ addresses per driver and claims to generate 25-30% shorter routes.
The subscription fee is based on your customizations and you can select features by paying a price for each one.
Some of the features that will be useful to you:
It promises to plan routes in 60 seconds every day;
Offers route monitoring;
It offers cross-platform functionality, syncing across web and mobile apps;
Offers turn-by-turn directions;
Works automatically with Google Maps route planner and Waze;
Offers route customization for multiple drivers simultaneously;
It offers GPS tracking and collects driver data.
Available on:Cloud, SaaS, Web, Android, and iOS.
PROS
Easy to use and quick
Improves scheduling and makes the most effective deliveries
Easily add new stops to vehicles already in route
Ability to plan routes using pre-set ETAs
CONS
Can become very expensive
No room for customizing driver profiles
Add-on features have additional fees.
Road Warrior
09
Road Warrior is the perfect multi-stop route planner to create unlimited routes for drivers. Road Warrior offers a free version with limited features, individual drivers and a team plan depending on the number of drivers.
It, however, doesn't allow drag and drop scheduling, and the team dispatching experience is not a smooth one and drivers' progress can be viewed only through the website and not through the mobile application.
Some of the features that will be useful to you:
Dispatchers are easily able to create and optimize routes by importing spreadsheets containing multiple addresses and then send directions to drivers' phones;
The dispatchers are able to view the progress of the drivers and make updates in the in-process routes as needed;
Dispatchers can create round trip routes;
Receive real-time location and estimated arrival time using GPS tracking;
Available on:Cloud, SaaS, Web-based, Android, and iOS.
PROS
Works great with Google Maps, Apple Maps, etc.
User-friendly website version
Great pricing
Uploading stops without attaching them to a driver
Annual plan offers unlimited routes.
CONS
Customer service only through email
Difficult to change routes once they are sent to mobile apps
Routific
10
Routific is the top delivery route planner app "Route Planning without the Hassle". Routific is a route optimization app that is very quick, sending directions to drivers' phones is easy and keeps track of drivers' progress throughout the day and updates accurate ETAs automatically. Furthermore, it is very easy to update and change the planned route with Routific.
Some of the features that will be useful to you:
It sends automatic messages with the planned delivery times and delays to
customers, captures the signature within the mobile software, which makes the administration of the process relatively easier;
The dynamic Routing Algorithm distributes a number of stops equally rather than distributing deliveries based on time and distance;
Routific has great support through phone, live chat, and email which can be handy for drivers facing technical difficulties on the road;
The delivery driver tracking feature is useful for the management;
It can capture proof of delivery;
Drivers can change routes on-the-fly.
Available on:Cloud, SaaS, Web, Android, and iOS.
PROS
Sends messages to customers regarding ETA and delays
Easy to modify routes
CONS
Manually modifying route is hard
Unreliable map in remote areas within the United States
Important Features of Route Planning Apps For Delivery Drivers that Make Life Easier
Availability across different platforms

One of the first things to consider while selecting a good route mapping application is its availability across different platforms like App Store, Google Play Store, and PC and Mac either through a website or software.

Easy to Use

Another pivotal feature that is often looked over is the learning curve associated with the software. If the routing tool is hard to get accustomed to and needs a lot of training, a lot of time that drivers can use to make deliveries will be spent learning the program. With business growth or a growing workforce, this is a big challenge.

Best way to import data

This is a very important factor when it comes to choosing a solution that helps you map a route for your business. If you have to make deliveries at more than 10 addresses, then copy-pasting addresses or typing them in the search bar could take hours. If the application supports you to import a spreadsheet then you can jump to the core of the task quickly find f stops per driver, different start/endpoints, different work times, etc.

Tracking and notifications

Being able to track your drivers and their progress is the most vital feature in this list. If the software allows you to track your drivers and see if they are stuck in traffic jams due to accidents or weather, something that occurs quite regularly you can make necessary updates and increase your customer satisfaction. Also, if the app automatically sends notifications to your clients with changes in ETA that just makes things easier.

Ability to make modifications to routes

The capacity to make changes to routes within the app with just a few clicks is very significant in the practical world. A lot of deliveries get rescheduled, canceled, or added at the last moment. If the app can find route with these changes and quickly do so, then it is quite good.

Customizable driver profile

Managing a large workforce or a fleet that works around the clock can be quite tricky when the app doesn't allow you to integrate individual driver preferences like the number of stops per route, different start/endpoints, different work times, etc.
Grow Your Delivery Business Using Upper Route Planner Software
Real-life experience of Chef Nicole, a meal delivery business that saves 10 hours per week and delivers 3x more orders using Upper Route Planner.
"For the office time and manual time, we've saved about 10 hours per week. The speed is great, It's super super fast!"
Nathaniel Pool
Managing Partner of Chef Nicole (Miami)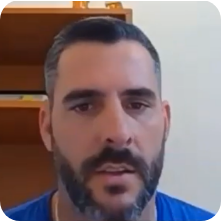 Frequently Asked Questions for Route Planner App
What is the best route planner app?

No one application that fits the needs of every company that operates with a mobile workforce. You have to decide which route planning app is the best for you based on the size and type of your business. Certain apps are more practical for your needs. Other route planners like Upper Route Planner, Onfleet, Speedy Route, and Circuit App are quite popular in their game.

Does Google Maps have a route planner app?

It is possible to plan a route using google maps by adding each address in the search bar and reordering stops on the map. But it is practical for companies making less than 10 deliveries, and the frequency of making those deliveries is very low. Google Maps route planner app was developed to provide driving directions using web mapping service and not to find the shortest route. It is most suitable for single person routes.

Is there a free route planner app?

Most optimal route mapping solutions do offer a basic version with basic features that can be experimented until you know what features are the most valuable to you. However, in most free versions, a limited number of stops can be made and can be used with a limited number of truck drivers. You will still find free route planners like Waze, Google Maps, and Mapquest. You can not add more stops with free route planner apps.

Which is the best free route planner app?

Any delivery business that makes last-mile delivery services like small couriers, food deliveries, retail stores, and even waste collection that operate on the B2C (Business to Customer) model needs multi-stop route planner apps to maximize profits by planning the fastest route with unlimited stops and using resources in an effective way. The best free route planner to plan a typical day will be either Google Maps or Mapquest.

What is the best address routing app?

The best address routing app depends on your requirements. There are several apps like Google Maps & Mapquest that can help you. But only if you have up to 10 or 25 stops to plan for each route.

But if you need the best address routing app for planning a route with hundreds of stops, try out Upper Route Planner
Want to Streamline your Delivery Business Process?
Download Upper Route Planner, an easy-to-use route planning and delivery management system.