Starting an eCommerce business comes with a lot of expenses, and one of them is shipping. Unfortunately, shipping cost is the most costly expense, and it may vary based on several factors like- weight and dimension of product/packaging, fuel charges, or zone distance.
With the rising eCommerce ecosystem, customer expectations have changed drastically. Customers also want the shipping and delivery process to be quick, safe, and transparent. Hence, there is a need for a shipping strategy that you need to follow.
In this blog, we will know how to reduce shipping costs with fewer efforts and make your business profitable.
Shipping Cost: Definition
Ecommerce shipping costs include all aspects of packaging and package shipping in the eCommerce industry. They include the cost of transportation from the shipper to the customer, including fuel surcharges, as well as any other factors related to the distance the package must travel to its destination.
12 Tips to Reduce Shipping Costs
Shipping prices involve many variables. There are numerous hidden costs when handling fulfillment in-house.
However, these top 12 tips can help you in reducing shipping costs while increasing your profits.
1. Negotiate your rates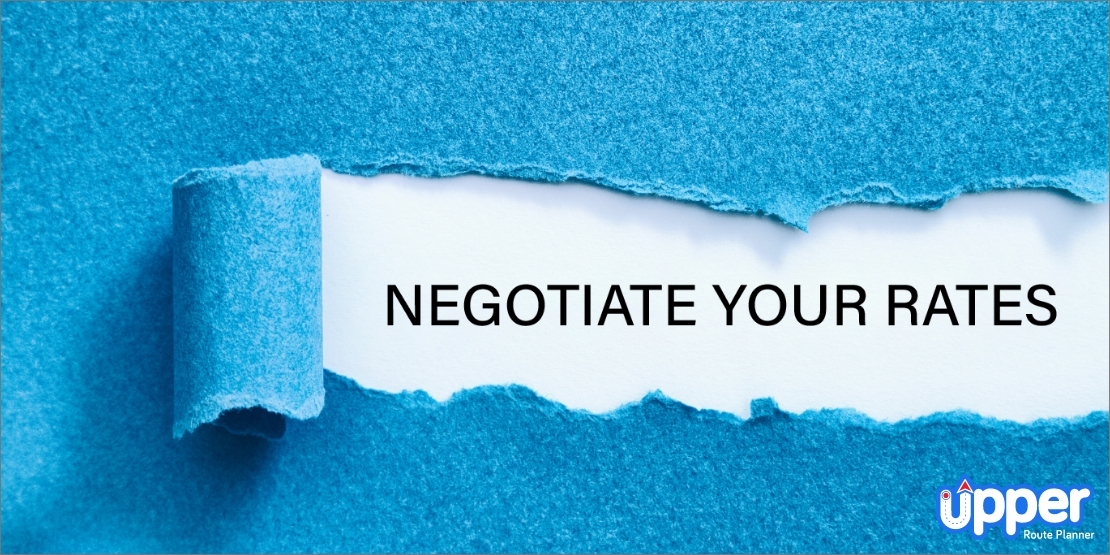 All shipping companies have different pricing rates based on the shipping volume. For example- the higher the shipping volume, the lower will be the shipping cost as volume discounts will be more.
Even if you make as few as 100 shipments per month, you can often negotiate a discount with your carrier by contacting their contract shipping services department and speaking with a representative about your business.
To cut shipping costs, get shipping quotes from multiple carriers, and then you can choose the one offering the cheaper shipping rates.
2. Implement zone skipping
If you've ever had to ship inventory across the country and had your jaw drop when you realized how expensive it was, you've probably encountered shipping zones.
The further you ship your products, the more they will cost. Hence, to avoid it, you must store your inventory strategically to choose which location to ship from.
For example, if you receive an order in Los Angeles and have inventory in Miami and Las Vegas, you should ship the product from Vegas to save money on shipping and ensure that the order gets to them in less time.
3. Offer free shipping to your customers
Increase your product's price while maintaining free shipping! This may appear counterproductive, but remember that shoppers prefer the simple pricing structure of a free shipping model. They may not realize the product is high-priced.
Instead, the free shipping offer will entice them. According to the Wharton School of Business, free shipping that saves a customer $6.99 is more appealing than a discount that saves a customer $10. Again it comes down to ease of use and not having to perform any calculations.
4. Choose affordable packaging materials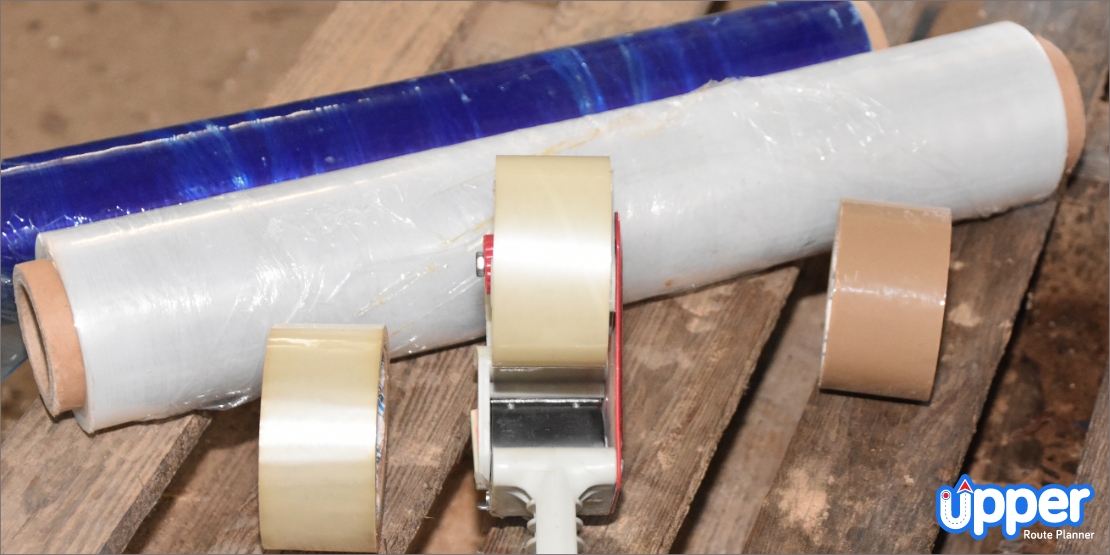 While some packaging materials are required, especially when shipping fragile items, the cost of packing materials adds up because they need extra packaging materials to ensure they reach the customer safely without any damage.
Instead, buy bulk plain, traditional packing materials, such as boxes, air pillows, and other items, for custom packaging and lowering shipping costs.
5. Determine ship flat-rate
Offering flat-rate shipping has the potential to save lots of money, so let's look at how you can benefit the most from flat rates. If your products are small but heavy, shipping charges will be high due to the actual weight of the product, and shipping in a flat rate box that does not charge by weight could save a lot of money over time.
Secondly, if you frequently ship from coast to coast, such as if you have a warehouse on the east coast, but most of your orders come from the west coast. When you ship with UPS or USPS, the flat-rate shipping charge does not vary based on distance, so you'll likely save a lot of money.
Even so, if you do not fall into one of the above categories, you should avoid flat shipping because it will cost you more in the long run.
6. Minimize the weight of your product and packaging
Unboxing is a big part of your image, and it has a life of its own on social media. The issue is that when companies think of unboxing, they think the more, the better, which isn't always the case.
In practice, those materials take up valuable space and weight in the box, resulting in marginal increases in shipping and packaging costs that add up over time. They also take longer to put together, and all of the inserts you put in will eventually end up in the recycling bin, even if they bring in an extra lead or two. It isn't worth it.
Instead, consider speaking with a package design firm to see how you can wow with design and reduce package weight, or consider how using less can be more effective, like moving towards a more environmentally friendly image.
7. Get third-party shipping insurance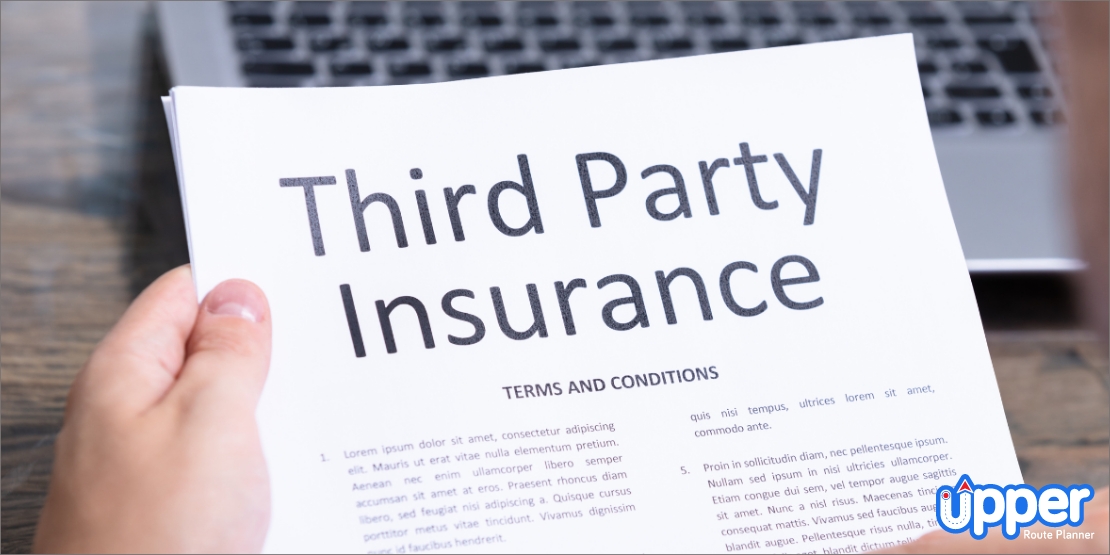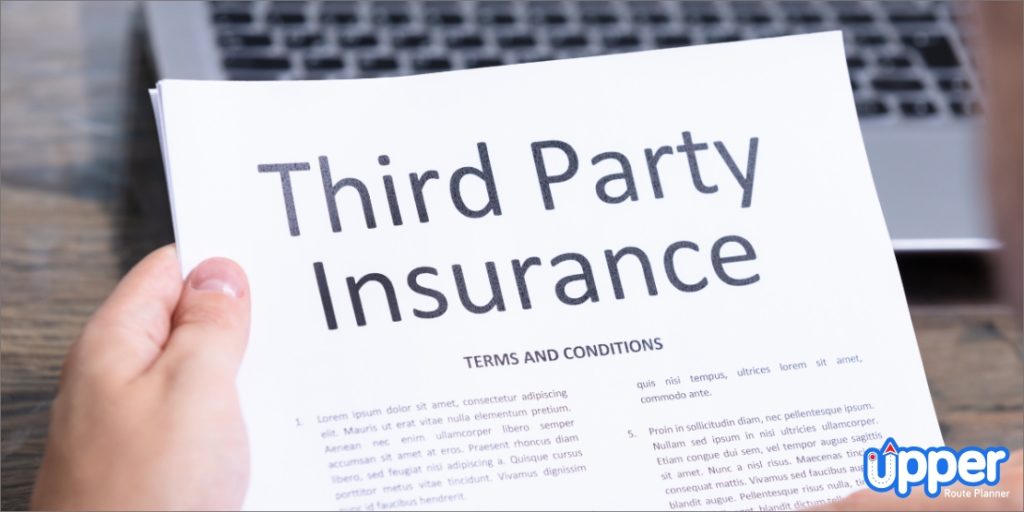 One way to reduce shipping costs is by eliminating extra services, including shipping insurance, depending on the product's value. If you require shipping insurance for your orders, third-party package insurers are usually less expensive than your shipping carrier — in some cases, nearly half the price. Of course, this only applies to high-value items.
8. Opt for hybrid services
UPS and other hybrid delivery services like FedEx SmartPost pick up your orders and then work with other carriers like USPS to transport them to a sorting facility. This can result in cost savings of up to 50%. The tradeoff is frequently a longer delivery time.
9. Switch to poly mailers
If you sell small, non-fragile items like clothing, shipping orders in a mailer envelope or poly bag can be far more cost-effective than boxes. The dimensions are smaller, requiring less space on a delivery truck, and using them necessitates fewer packing supplies such as tape and bubble wrap, saving even more money.
If your orders contain a variety of product combinations, consider using different-sized poly mailers.
10. Look out for regional carriers
A regional carrier is another excellent alternative for lowering the costs of eCommerce shipping. Regional carriers provide the same services as major carriers, such as UPS and FedEx, but at significantly lower prices. The only difference is that, as their name implies, their delivery network is restricted to a small geographical area.
For example, work with OnTrac in the West, LoneStar in Texas, and Spee-Dee in the Midwest. If your deliveries are within their service area, this can be a good option.
11. Consider the shortest routes for shipping products
Route planning focuses on finding the shortest route for last-mile deliveries. The optimized routes have the upper hand on fuel and shipping costs.
It helps the delivery drivers to travel through the shortest route and saves on fuel consumption. Additionally, the efficiency of the drivers is also increased as they get to carry out more deliveries in a day. This gradually helps to decrease spending on shipping.
12. Deliver your products with shipping software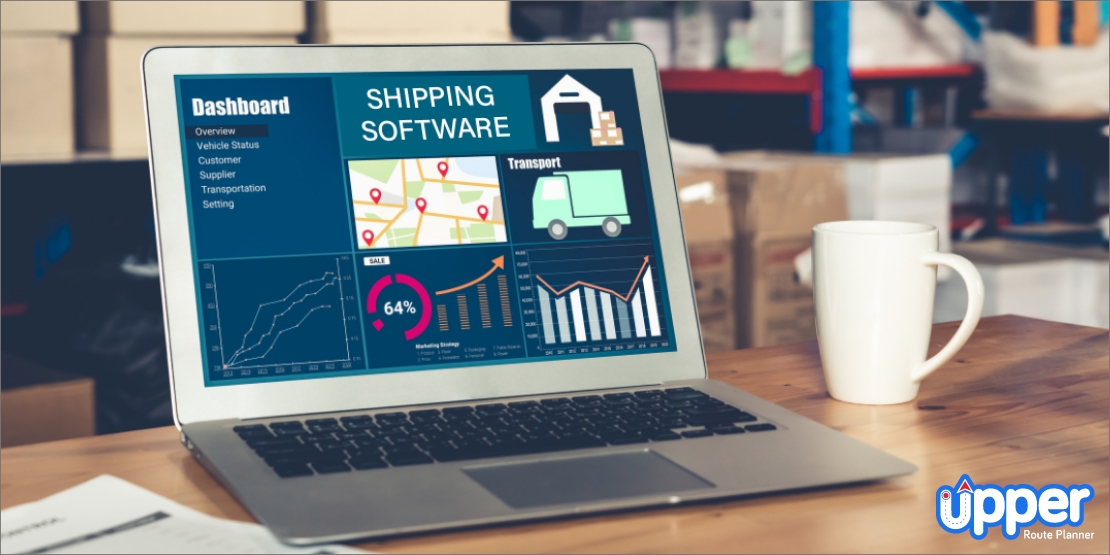 Many eCommerce businesses have set up their team for handling deliveries. Lots of shipping software provides benefits such as:
You don't have to rely on carriers for cheaper rates.
You can deliver products while keeping constraints like time windows, priorities, etc., in mind.
You will have better control over your deliveries.
Personally delivering products like expensive items enhances better experiences for shoppers.
However, it is easier said than done. Managing your deliveries manually can lead to higher fuel consumption and late deliveries, and you may even pay more.
So, you need reliable software to help you plan your routes in the most optimized ways to ensure faster deliveries and save fuel and money.
Reduce Your Shipping Costs Using Upper
WDon't spend extra money for shipments. Instead, find optimized routes instantly on Upper and reduce your shipping cost. Start using Upper now!
Plan Routes on Upper

Shipping Cost Calculation: Follow a 4-Step Process
Before we get into how you can save shipping costs, we must understand what factors influence the costs of shipping deliveries. There are four key pieces you need to keep in mind when estimating shipping costs for a package. You should be able to get an accurate quote if you have this information.
Here is the 4-step process that you should always keep in mind to determine the accurate shipping costs:
1. Shipment distance from the origin to the destination
The distance a delivery travels from the origin to the shipping destination is important in calculating the cost. The United States currently has eight shipping zones divided by zip code. The higher the shipping zone, the higher the fee.
So, before calculating costs, you must first understand where you are shipping from and where the package is going. This will help to determine the accurate shipping costs.
2. Package weight and dimensions
The weight of a package is a major determining factor for the shipping base rate. For example- heavy packages will have a higher shipping cost. One of the ways to reduce package weight and average shipping cost is to use lightweight packaging material.
Also, you need to check the dimensional weight of the package as well. Dimensional weight is the total space the package takes in the delivery vehicle, which you can calculate by multiplying the package's height, length, and width and dividing the figure by a standard divisor.
3. Package content value
The value of your package's contents also plays a significant role in eCommerce shipping. Packages with expensive products such as LEDs or laptops require custom shipping packages. They need extra packaging material like bubble wrap to ensure they safely reach the end customer, which instantly increases the cost of shipping. Switching to lightweight packing materials can help you reduce shipping costs.
4. Delivery time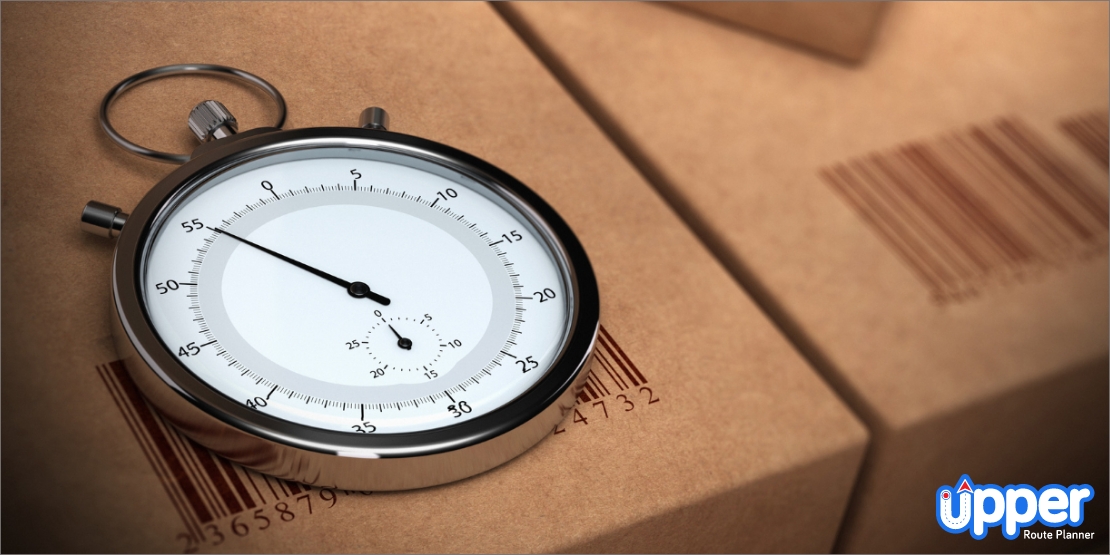 The delivery time refers to how quickly a package or shipment arrives at its destination. This can range from overnight to over a month, with price points varying according to the distance the package travels.
If you need a package delivered overnight, it will cost significantly more than a standard 2-3 day shipment. Before estimating shipping costs, you must first decide how quickly you want your packages delivered.
Minimize Your Overall Shipping Cost with Upper
Consumers are increasingly expecting more from businesses that provide last-mile delivery services. Amazon's pioneering ways have reshaped customers' expectations with faster and more affordable shipping than ever.
The three-to-five-business-day shipping option is no longer satisfactory to customers. Many people nowadays expect same-day or next-day deliveries.
Fortunately, an Upper Route Planner can assist in your delivery operations and help you in reducing your overall shipping cost. Here's how it's going to help in your deliveries.
Route planning
Using Upper's route planning feature will save time, deliver more orders, and increase profitability. You can plan your daily delivery routes and streamline your operations with just a few clicks.
Route optimization
Upper's route optimization feature optimizes routes based on various constraints to accommodate more deliveries in less time, increasing the efficiency of your delivery team. With this feature, you can save up to 40% on fuel costs.
Route scheduling
Upper scheduling allows you to plan multi-stop routes for last-mile delivery, pickups, and inspections. Also, you can easily create optimized routes months in advance, so you don't have to worry about it during peak seasons.
Simply put, Upper will eliminate the odds of delivery failure significantly. Since the customer knows when to expect the truck, they're more likely to be there to accept delivery the first time because each redelivery attempt can essentially double the delivery cost.
Sign up for a 7-day free trial and set sail with Upper in your delivery journey.
Route Planner to Cut Your Gas Bill
Upper Route Planner can plan a route with 100s of stops within a minute. Get on the road faster and deliver efficiently with Upper.
Try Upper for Free

FAQs
USPS priority mail is a shipping service provided by the US Postal Service that allows you to ship packages anywhere in the United States. The package dimensions and weight determine the cost of shipping. Priority mail orders are delivered within three days, with no additional Saturday delivery fees.
Many businesses make common packing mistakes that increase the shipping cost. The shipping strategy by which small businesses can lower their shipping fees are:
Reducing the weight and dimensions of shipments

Adding shipping costs to customer orders

Using small business shipping supplies provided by the carrier

Paying shipping costs online for lower shipping costs

Regional or local delivery
The USPS offers the most affordable shipping rates for most deliveries containing orders of medium to large size, using either First Class Mail or Priority Mail. For very large packages, or heavy items you should use UPS or FedEx as UPS has excellent ground shipment.
There are two methods for providing free shipping. The first method includes the shipping cost in the product price, which may not always help meet customer expectations.
The second method is to set a minimum spend threshold to encourage online shoppers to spend more on your products to qualify for free shipping.
Yes, all you need is a computer, a printer, access to the USPS website, or a service like PitneyShip to create and print USPS shipping labels. Not only can you create and print your own USPS shipping labels online but also schedule package pickups to avoid going to the post office.
Conclusion
Shipping cost is an unavoidable cost involved in any eCommerce business that can impact your profit margin. And the success of the business depends on the extent to which you can reduce major expenses. Therefore, having the right strategy or shipping solutions can help to reduce extra costs and ultimately grow your business.
So, if you are running a delivery business, then it is important to adapt to changing customer preferences. Additionally, choosing the right software that can cut down on shipping costs is equally important. With Upper's route planning and optimization feature, you can be assured of timely deliveries and avoid unnecessary costs.
To find out how Upper works, you can book a demo with us today.