Key Takeaways:
Make sure that the vehicle and other tools you choose for your mobile pet grooming service are secure, effective, and cozy for both the animals and the groomers.
Get the training, certifications, and insurance coverage required to offer specialized, high-quality grooming services and stay up-to-date with the newest grooming methods, trends, and products.
Provide a dependable and user-friendly appointment-making and booking system that enables clients to book appointments online, receive confirmation and reschedule or cancel appointments with ease, and receive reminders.
A team of skilled and caring groomers with a love for animals and a good attitude toward clients should be hired and trained.
Grooming is one of the very common luxury facilities that pet owners want for their pets. The pet ownership rate is growing by 8% annually and is projected to rise by 2026. But, it is always a challenge to keep the pets clean and well-groomed.
Pet grooming is a fast-growing 10.9 billion dollar industry in the United States. There are nearly 130,000 grooming businesses employing 230,000 employees. However, pet parents, these days prefer mobile grooming services so that their pets do not leave their comfort zone.
Almost everyone adores pets, so if you love animals and want to spend time taking care of pets, now is the right time to pitch into the pet grooming industry.
In this guide, we will throw some light on how to start a mobile pet grooming business.
About Mobile Pet Grooming Services
Grooming pets is repeat business and the pet grooming services are all about the health and beauty of your pets. It includes everything from baths, haircuts, hair scissoring, nail trimming, cleaning of teeth, and ear cleaning, as well as everything required for your pet.
There are various types of cat & dog groomers, some specialize in a specific breed, and some service all breeds. They have a dedicated team and the right equipment (such as a grooming van, brushing equipment, cages, and more).
How to Start a Mobile Pet Grooming Business?
Firstly, you need to know your roles and responsibilities before getting off the mark. So, here is how you can get your mobile pet grooming business started.
Step 1: Devise a business plan
The demand for qualified pet groomers is increasing day by day. For this reason, it is important to do a lot of research and understand the pet industry before preparing a business plan. Research can identify potential customers and local competition. One of the best ways to find potential customers is to contact your local pet store.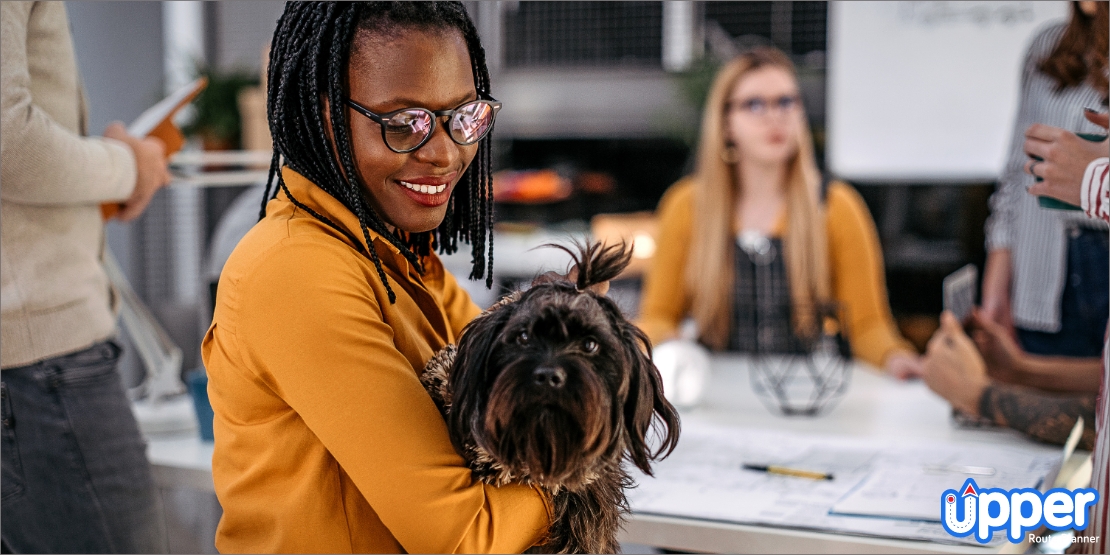 Additionally, a breakdown of all costs, such as grooming products, fuel costs, equipment maintenance costs, vehicle insurance, and permits are required. It will help you understand your monthly overheads and revenues to make a successful business.
Step 2: Determine your services
Based on your business plan and flexibility, you will need to choose the niche that works best for you. Defining a niche gives you a clear picture of your business offerings, giving you more time to focus on your business.
The dog grooming businesses can be classified as below:
A physical pet grooming business has a real-world physical location, which could be a building or a person's house. Due to fewer hassles, people typically prefer grooming services with a physical location, for example- pet shops.
A mobile dog grooming business requires dog groomers to visit customers' homes with a mobile grooming vehicle. However, mobile groomers have significantly lower upfront costs than physical pet grooming salons. This is because a mobile grooming salon can save you a lot of money each month by eliminating the need to pay monthly rent, utilities, and water bills.
Step 3: Form a business entity
The next step is choosing a business name and an entity that incorporates sole proprietorship, partnership, limited liability company (LLCs), and corporation.
An accountant or business attorney can assist you in figuring out the best entity for your grooming business. The entity helps to safeguard your personal and company assets. Therefore, it is important to choose one that is best suitable for your mobile dog grooming business.
Moreover, based on the structure of business you will have to register for taxes. There are separate state and federal taxes that may be applicable for running your business.
Step 4: Fulfill legal requirements
Once you have decided on an entity, you must comply with legal requirements for the pet care business. First, you must obtain the necessary business licenses and permits to protect and operate your business. However, the requirements may vary by state, so you should check with your local government.
Additionally, you also need liability insurance to protect your mobile dog grooming business against mishaps or any unforeseen accidents.
Step 5: Set up a business account
A business bank account and a credit card are required for running any business. This separates your personal assets from business assets and makes tax filing easier. Likewise, a separate business credit card will help you build a credit history that will help you with bank loans later.
Step 6: Professional training
Unless you're a professional or trained pet groomer, you should look for a school recognized by the National Dog Groomers Association of America (NDGAA), which will teach you from the basics of pet care to advanced techniques.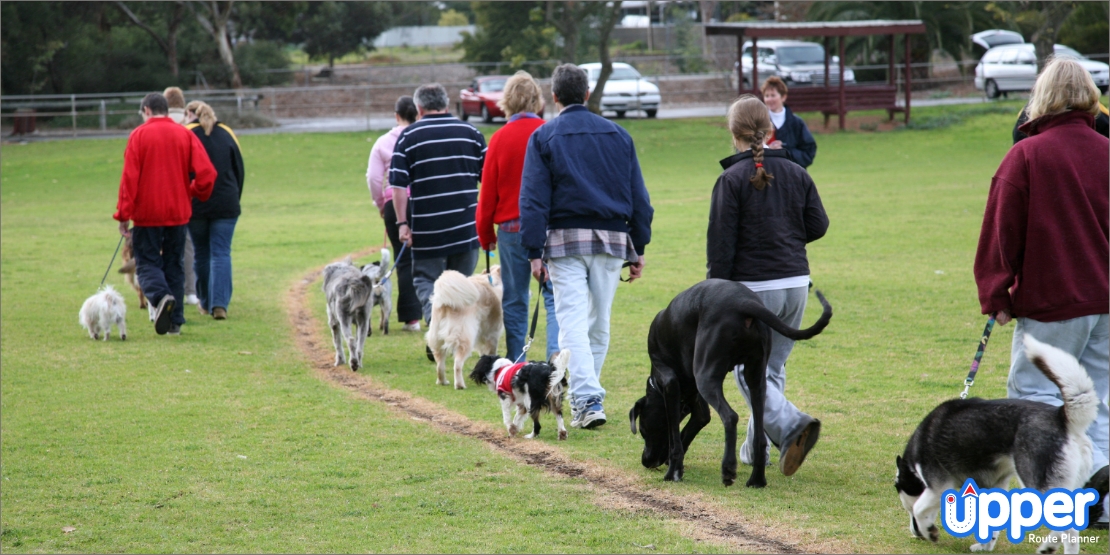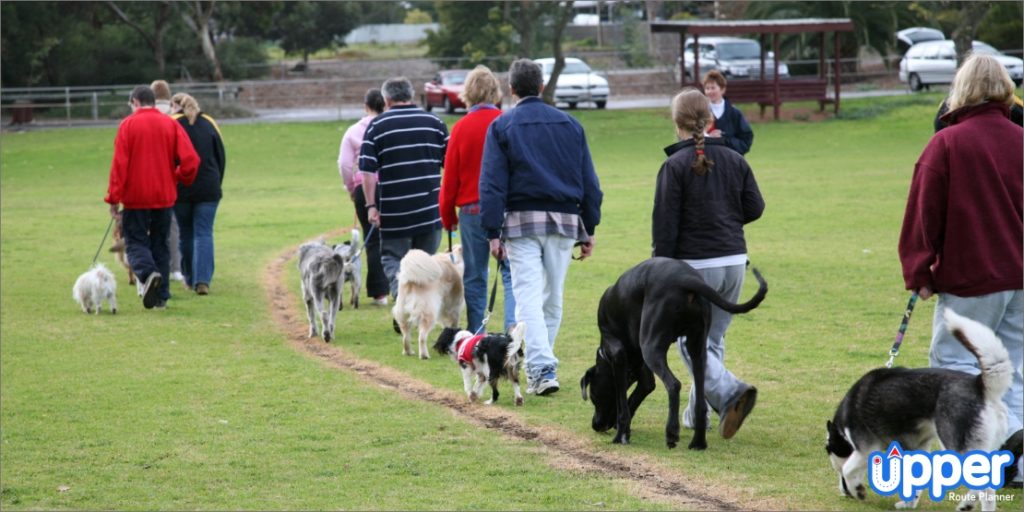 Once your training or apprenticeship is over, you can confidently start your company.
Step 7: Finalize pricing
For offering services and gaining repeat customers, you need to create a pricing menu considering the service area. To remain competitive in the market, set your rates considering the prices of your local competitors.
The price for a mobile business (door-to-door) can be higher than a traditional brick-and-mortar shop. The reason is that it includes the cost of fuel, grooming vehicle maintenance, and travel time to provide the service.
Also, when setting prices, consider the breed type and type of services you will be providing. You can also charge customers by offering bundled services for special packages or first-time promotions.
Step 8: Build your brand
A brand is what makes you stand out from your competitors. One of the simplest marketing plans to advertise your business is through the grooming vehicle itself. You can feature your business logo and contact information on the front and rear sides of your vehicle. You can also volunteer your services with local animal shelters or rescues to market your business.
In addition to this, you can create a business website or accounts on social media platforms for your online marketing. You can use photos and videos of pets before and after grooming with customer feedback on social media accounts as a special marketing effort.
After you are finished with the above steps, you can officially start a mobile pet grooming business.
Reasons to Start a Dog Grooming Business
We know that lots of people have become pet owners during the pandemic. But they do not have much time or ability to take care of and keep the pets groomed. As a result, businesses related to pets and pet care, including pet grooming, are booming. Some of the reasons to start a pet grooming business:
Begin cherishing pets: You will be dealing with several pets throughout the day when you run a pet care business. You will find that you are doing something good for the pets and will start loving them too.
Higher profit: On running your business, you will get the desired financial freedom and have many opportunities to earn a lot of money.
Not get bored: If you are a pet lover and running a business, working or playing with the pets is always fun so you will not get bored with your job.
Considering the above reasons should not be an ideal goal to get your business up and running. We should also be aware of both the pros and cons of starting a pet grooming service so that you do not face any difficulties ahead.
Understanding the Upsides and Downsides of Pet Grooming Business
Pet grooming is a practical and profitable business. Therefore, it's necessary to consider all the aspects of a pet grooming service. Let us look at its pros and cons.
Pros
Flexible work schedule
Less overhead costs as compared to grooming salons
Opportunity for marketing through word-of-mouth
A convenient option for health-conscious clients
Less stressful for both the pet and pet parents
Cons
Difficulty in disposing of grooming waste
Need to check local laws and regulations
An additional cost of gas and vehicle maintenance
Skills for efficient grooming to avoid chances of injuries
Organization and scheduling skills
Overcome Mobile Pet Grooming Business Challenges Using Upper
For any business to excel in the field of providing services, route planning is an important consideration. The same is applicable to reaching your customers to provide pet care services.
Upper Route Planner is the most up-to-date route planning and optimization software for pet grooming businesses. It helps to streamline daily operations and manage your business workforce effectively. Automatic route planning helps to follow the most optimized routes and reduces gas expenses by 40%.
With Upper's advanced features, you can schedule your pet grooming services and thus plan the routes beforehand. The route scheduling feature allows you to plan routes for months in advance and save up to 10 hours of your scheduling time.
Consider a 7-day free trial before taking the next step in your business.
Let Upper Take the Route Planning Stress
Upper is an all-in-one solution to decrease your route planning time. Get the optimized routes in seconds to provide grooming services.
Try Upper for Free

FAQs
The start up costs to start a mobile dog grooming business may range somewhere between $3,500 to $10,000. It will include all the grooming supplies, business licensing, and office space. However, additional supplies, including shampoo, conditioners, K9 dryer, and a hydraulic grooming table, can cost over $1000.
A mobile pet grooming salon must be equipped with grooming tools such as:
Clippers
Scissors
Shears
Clipper blades
Shampoos
Brushes
Blow dryers
Nail clippers
Ear cleaning products
Bandanas and bows
Some other essential grooming tools needed for mobile operation include- a power generator, water tank, water heater, adequate power connections, solid and liquid waste containers.
The market size of pet grooming in the U.S. has grown 4.7% per year on average between 2017 and 2022, and it is expected to increase by 7.5% in 2022. The global pet grooming market is expected to rise with an annual growth rate of 5.7% and reach USD 14.46 billion by 2025. Pet groomers can expect their annual earnings to grow by nearly 20 percent.
Several skills can help to build a successful career in pet grooming:
Groomers should be confident in handling animals.
Ability to recognize a pet's body language and warning signs.
Sound business sense and work ethic.
Excellent skills in communicating with pets
Animal health knowledge to identify visible signs of parasites or rashes.
Conclusion
On a concluding note, we understood that demand for mobile pet grooming businesses is surging. So, if you are ready to become your own boss in the world of mobile pet grooming, it might be the right time to do so. Running a mobile grooming business means you can have a flexible work schedule and connect with different client bases on a personal level.
But, it could be easier than ever when you have someone like Upper to take care of your route planning job. Upper simplifies your daily tasks hence improving customer expectations by managing day-to-day responsibilities. Book a demo with us to see how Upper could be your go-to tool in your new venture.