Essential Meal Delivery Automated & Simplified Their Meal Delivery Services With Upper Crew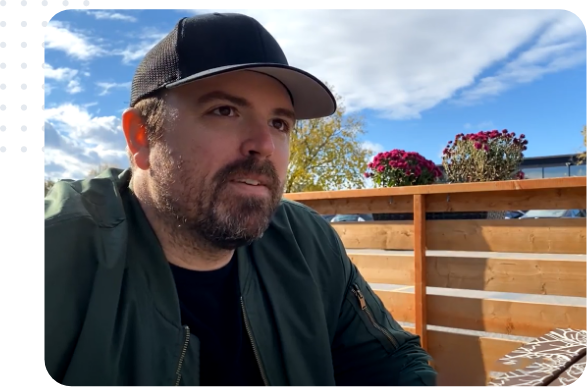 "UpperInc has really helped us streamline our delivery services. I'd recommend it to other businesses like meal delivery, bakeries, basically anyone making deliveries."

Founder at Essential Meal Delivery
The Results Achieved by Essential Meal Delivery after Upgrading to Upper Route Planner
90%

planning & optimizationtime saved

3-hour

delivery window maintained on every route

1 hour

driving time saved per driver per route

100%

automation of the delivery planning process

2+ drivers

accommodated easily
About Client
Essential Meal Delivery was started in 2010. They prepare and deliver almost 400 meals every week. Their meals are mostly focused on organic meats & organic proteins and are in the range of $20-30. They help with meals that have specific dietary requirements or instructions.
Essential Meal Delivery prepares and delivers meals to business people, professionals with long working hours like lawyers & doctors, elderly people living alone, or new parents. Essential Meal Delivery helps hundreds of clients get a hold of their health and develop healthy eating habits to a better quality of life.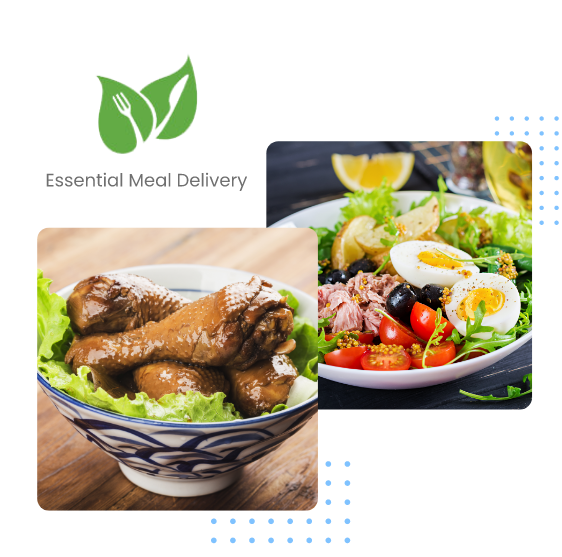 Company Location

Canada

Objective

Automate & streamline
delivery process
Challenges Faced by Essential Meal Delivery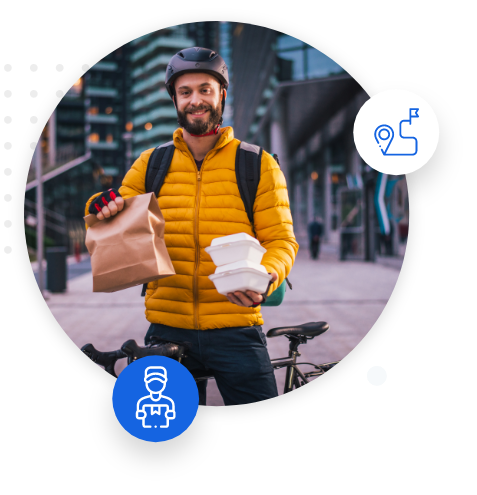 Using a manual route optimization process;
Drivers spent an extra hour on the road while manually adding each address;
Unable to factor in the service time and driving time for each stop;
Informing the customers about their deliveries was done manually;
Accommodating last-minute changes was difficult.
How Essential Meal Delivery Operated Before Using Upper Route Planner
Delivers 400 meals per week;
Routing only up to 5 addresses;
Drivers manually add each address;
Unable to locate the drivers or the status of a delivery.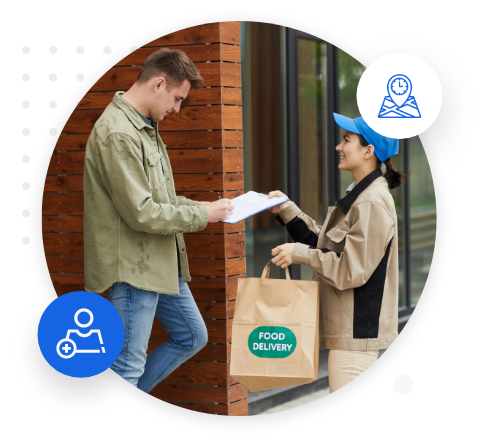 Reduce 90% of Planning Time By Automating Route Planning & Optimization
Upper Route Planner is trusted by several meal delivery businesses across the world to help them plan & optimize their delivery routes and reach their customers with fresh meals.
Solutions Offered by Upper Route Planner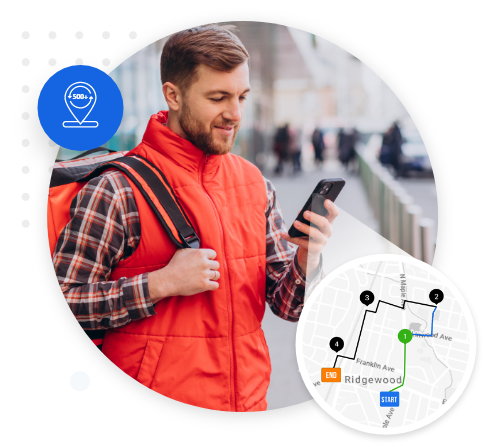 Import list of addresses (up to 500) using a CSV or Excel sheet for quick & easy planning;
Automated route planning & optimization for multiple drivers simultaneously;
Fit in 30 stops in a 3-hour delivery window;
Recipient notifications to keep the customer informed;
Accommodating last-minute changes easily.
Boost Up to 60% Orders Of Your Food Delivery Business
Sign-up TODAY with Upper Route Planner and experience it to grow your delivery business!
How Upper Route Planner Helped David Greensmith Save Time & Expand Their Business?

Can you walk us through what your company is all about?
We started when I said it's myself. I started the company in 2010 with the hope of a work-life balance. In the beginning, it was great, we were growing, I had a work-life balance. I had gone from working 60 hours a week in a kitchen to finally having 2-3 days of work and then getting to focus on your dream of growing your business. We cook around 400 meals per week for busy professionals. It can be considered a luxury service. Our meals are in the range of $15-22 per meal, if you like organic meats, organic proteins, we allow that. We do a lot of customization. If you can't have broccoli, that's an easy one. But if you have celiac disease and you can't have gluten, we can help you with that as well. We started in the hope of providing a work-life balance for ourselves and our customers. So taking that stress of cooking out of their day.


Business professionals, doctors, lawyers, accountants, designers, it goes all over the place – new parents, new families. We do quite a lot of gift-card sales. That just helps people give the gift of food and they do not necessarily know much about our business besides. They get a code to you and they come in and us being able to operate seamlessly. So it doesn't matter if it's a slow week or a busy week, the business runs the exact same, no changes.


In terms of running the business in a certain way, how did software, not particularly UpperInc, come to your mind?
So we started with letting people select the meals, and we thought this was fun. Then we slowly realized that there's a lot of paperwork to handle and then we used Google Forms. We discovered Google Forms back in 2013 and that worked. We realized that by building our own platforms and utilizing other people's services like UpperInc, you have a system in place that can help us grow and take headaches out of optimization. The delivery aspect is one of those where I can try as hard as I want in the kitchen, but if the delivery goes wrong you have to credit back. You have to make amends to the customer however you can. So you don't want anything to go wrong. We found at first that we were mapping our own deliveries. So we typed into Google Maps or Mapquest and you can maybe list 5 addresses to optimize. But when you are optimizing 20-30 stops and then you find out your drivers are doing that and that's an hour of their time, they don't choose the route that best fits the business needs, they fit it to what they like to do and that's when I realized that its time for me to use services like yours and make it run smoothly. Now I can keep drivers to a 3-hour route, no more than 120 kilometers. It's just a standard. I'm fine with drivers who come in and they work a couple of times a week for a 3-hour shift and that's great. I can see on the software that it's going to be a 2-hour route and you're in a certain location. I like them to know that they are being paid not just an hourly rate but also something extra for their car.


You mentioned that there's a certain amount of time you want these drivers to be out there for, is there a specific reason for that?
So the meals are packed in cooler bags with ice packs. So we are safe for 20 hours. But I do find that the faster, the better. The meals are cooled down and right to people's homes. I like to do that. We are Toronto here and we're dealing with rush-hour traffic. Most of our deliveries go in the evening between 6:30 PM to 10:00 PM and I'm trying to hit that delivery window. It's partly business but also partly to make it a comfortable night for someone. It is something someone can do part-time.


Was there a specific time or moment where you thought that UpperInc, I really like it, your "aha" moment?
Yeah, for sure, when I realized I was routing 20 deliveries or even 10-15 deliveries, our average route with 15 deliveries, that's what you can do in 3 hours. Upper Route Planner makes it simple. It took the headache out of knowing where the client should go. I like letting the customer know when we're gonna come. For me, the fact that the CSV files, the format didn't matter, I didn't have to spend money on my developer to change my CSV files. That was a couple of hundred dollars instantly saved. Each system needs a certain format or file. The fact that you can just go in with any file, that's a game-changer. Your pricing is very reasonable and it is fair. I like that you guys are Canadian and I like supporting Canadian businesses. I liked that the design interface was very user-friendly. Within a day of speaking with you, I understood the system.


You did mention the customers knowing the delivery will be made. Did the customers give you feedback on the notifications feature? Or did that feature really change anything for you?
I think, in general, when the notifications came it was great. They help us set expectations for the company. You don't really hear anything from customers sometimes and it's a great thing. But sometimes you do hear things. If they don't get a notification, I get to hear about it. Some people will use it to say "hey, I didn't know you were coming."


You've used a different software before this? What made you feel that I need to look for something else?
There is quite a few routing software out there and you try to find the best value for the features you offer and so my company that I was working for before, some of the features stopped working overtime. I couldn't track when my driver would complete a stop. I don't need to see where they are GPS-wise. I think that's a great feature, if it someday comes out and tracks a driver and sees where they are exactly at all times, that's great. For me, it is the time stamp. I want to know what time the drivers reached the customers, what time did they leave, and it allows me to see where they are and have to phone them and know where they are. Although those are easy things to do, I just like to see from my computer screen what's going on. I get customer service calls between 6 & 10 PM. Someone always answers the phone. That way, if there is an issue, it comes to me. It was being able to track exactly where the drivers are, it was also being able to optimize the routes. There are other features that I'd love to have and those will come with time. Do you also have to change routes at the last moment? Or do you have a few orders coming in late and you have to accommodate them in the route? Being able to add in a client, like I add meals for myself and adding my address, would be a great feature because you don't have to take the file down or reupload it. Once it gets to the point of optimization, you have to go delete the file before you can do anything.


How is the customer service with UpperInc?
You guys are great. You are very responsive. You answer my question within minutes. I really appreciate it. It's the one thing that you can separate yourself from any business – great customer service.


How did Upper Route Planner help you and would you recommend Upper Route Planner to someone else?
Upper Route Planner really helps streamline my delivery services, doesn't matter who the driver is. Yeah, for sure, I'd recommend it to other businesses like meal-delivery services, bakeries, flower deliveries, delivering furniture, and everyday goods.

Save up to 40 Hours of Planning Time Per Month With Upper Route Planner!
Get your hands on our route planning software to kick off and streamline deliveries for your business.