Key Takeaways:
A delivery route business means buying a franchise from a well-established brand to own, operate, and deliver using its existing routes.
It is advisable to conduct market research and evaluate different routes before finalizing a purchase.
Business owners should come up with a robust plan for managing routes and drivers once they take ownership.
If you are looking for a profitable business, you might not have considered delivery routes, but they're a hidden treasure in the franchising world. They offer a reliable income stream.
The global logistics market is already thriving and is expected to expand further in the coming years, presenting an excellent opportunity to buy delivery routes. It is expected to reach $6.55 trillion by 2027.
The best thing about delivery route businesses is that they provide a consistent but passive source of income. Simply put, a delivery route business buys a franchise from an already established company to own, operate, and deliver on one of its routes. Before getting into the delivery route business, you should learn the basics of buying delivery routes.
This step-by-step guide will help you buy delivery routes in 2023. 
What is a Delivery Route?
A delivery route is a planned itinerary or path that a delivery driver or courier follows to efficiently transport goods or items from a starting point to one or more destinations.
A delivery route business buys a franchise from an already established brand to own, operate, and deliver on one of its existing routes.
For instance, a driver from your team will deliver packages to those addresses. And the route owner will calculate your commission at the end of the week depending on the number of packages you delivered.
There are various types of delivery route companies. You may buy delivery routes that deliver everything from packages to ready-to-eat meals.
Types of Delivery Routes
Routes are classified into two types: protected routes and independent routes.
A protected route ensures that no other person enters a geographical area assigned to someone else. However, a protected stop guarantees specific locations rather than an entire area.
On the other hand, an independent route offers greater flexibility because it can service more than one supplier. This enables you to offer the best prices and a wider range of product lines.
They come with a pre-existing book of business, but because there is no area protection, there is more competition. Independent routes are typically less expensive to purchase, allowing for a higher net, and there is less regulation regarding how an independent route is operated.
Besides, some of the common delivery routes are:
Courier routes

Grocery delivery routes

Food delivery routes

Medical routes

Vending machine routes

Bread routes

ATM routes
When considering a distribution route, it's essential to assess the market demand and competition in your chosen area.
How Do They Work?
As a route operator, you will be the sole owner of your delivery route company. This means you'll have exclusive access to the route and oversee sales in the area.
You can grow your business within this defined territory by acquiring new accounts or improving sales performance with existing ones.
For product-based delivery route businesses, such as food delivery services, you can purchase items from a supplier company and deliver them to accounts in your territory. And if you choose a service-based route business, such as pet grooming, you can have a more flexible schedule.
For instance, owning a Pepperidge Farm route can be a rewarding venture, offering a range of popular bakery products to customers. Additionally, implementing effective PD (pickup and delivery) processes is also crucial for smooth operations in the delivery route business.
You can also use hacks to help your drivers complete their routes more quickly. You can then take on more routes, increasing the amount of money your company makes. For instance, you can use route optimization software like Upper to map out the shortest distance for your drivers.
How Can You Buy Delivery Routes?
Purchasing delivery routes can be profitable if done correctly. However, if you do not conduct your due diligence, you may invest a significant amount of money in a non-profitable route.
Here we'll go through the process of purchasing a route step-by-step.
1. Search a route
The first step is to map out your route. You can look for opportunities by type, country, and state. You can also set up an account profile to be notified when new routes in your area become available.
In addition to traditional delivery routes, consider the potential of courier services in your chosen market. As a route operator, researching the growth potential of delivery routes is essential for long-term success in this industry.
2. Explore other route companies
When you find a route you like, don't buy it right away. Do your research to ensure that it is a good investment. Consider the previous 12-month data for the route, such as average deliveries, pickup stops, route mileage, and so on.
You should also consider the company, not just the route, that is if the work culture or the company policies are feasible for you or not. This level of due diligence can save you from potential pitfalls in your delivery route business.
3. Raise funds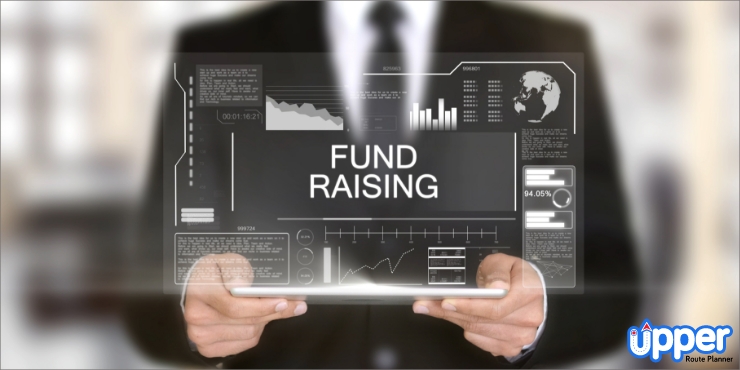 A delivery route can be a lucrative source of income. However, it is not cheap! Keep an eye out for available routes for sale that match your investment criteria and goals in the delivery route business.
Searching route listings on sites such as BuisnessesForSale yields prices ranging from $200,000 to $6.5 million. Routes with a higher proven cash flow tend to be more expensive as higher cash flow will generate you more money.
Because delivery routes are costly, you may need external funding to purchase FedEx routes. You could, for example, put down a deposit on a route and have the bank finance the remainder. It ensures that you have the necessary purchase price to acquire the route.
And if you intend to obtain the funding, you must be prepared with a solid financial plan and understanding of your income stream.
4. Get licences and approval from the company
After you've identified a route you want to buy and have the funds to do so, you still need approval from the company.
For example, if you are interested in buying a FedEx route, it comes with its own set of challenges and considerations. You must ensure that you meet the company's requirements. FedEx ground route requires all delivery trucks to be equipped with Vehicle Event Data Recording (VEDR) safety technology.
They also look for other responsibilities, including:
Driver selection and training.

The employer's expenses, including salaries, benefits, employment taxes, and workers' compensation insurance.

FedEx policies, such as safety protocols, must be followed by business owners regarding vehicle and equipment supply and maintenance.
To legally hire drivers, you must formally register your delivery route business and obtain a Federal Employer Identification Number (FEIN). FedEx will ask for supporting documentation for your registered business, such as a copy of your Articles of Incorporation (stamped by the state) and a legal document containing your IRS FEIN. You must also sign a nondisclosure agreement (NDA) to keep FedEx business and delivery route details private.
The Role of Owner and Supplier
As the route owner, you work independently to deliver items in your territory. The supplier is the product manufacturer you deliver along your route.
Suppliers will occasionally hire individuals to drive sales in a specific region. Employees working within your territory can greatly benefit your company's profitability.
After all, increasing sales is the ultimate goal for both you and the supplier. You will be able to manage relationships with your area accounts better, push display in the accounts, and increase the number of accounts due to your collaboration.
Working with your supplier to achieve mutual profit by driving sales through your route is in your best interest.
Risks Involved in Owning Routes
Even though delivery routes can be profitable, there are many risks involved, such as high capital and changing trends.
Let's look at the risks involved in various delivery route types.
1. Key risks of owning a bread route
Bread routes can be expensive to buy and physically demanding due to constant loading and unloading. Furthermore, if your bread products expire or become stale, it can have a negative impact on your business.
Finally, because your business depends on the bread company, you do not have complete control over it. In some cases, this means your route is unprotected or there is a bread shortage, which may impact your ability to meet the demands of your bread buyers.
2. Key risks of owning vending routes
The main risk of owning a vending machine business is changing food tastes. You will also face competition because of the low barrier to entry. As a result, finding suitable locations can be challenging.
Finally, ensure that your vending machines are up-to-date. Vending machines that only accept cash were acceptable in the past, but cashless payment options are now almost required to attract customers.
3. Key risks of owning a FedEx delivery route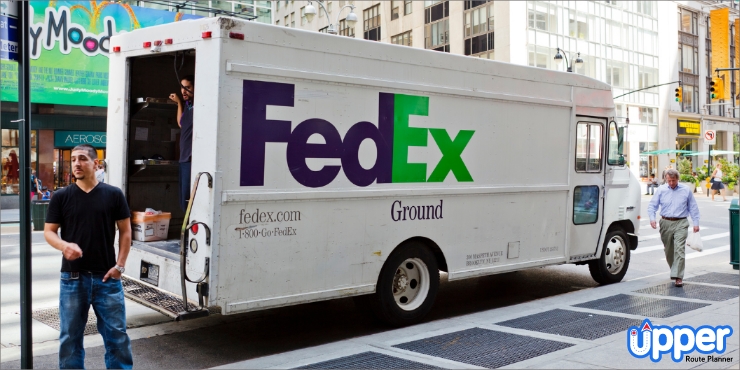 A FedEx route can be extremely expensive, so you have a lot on the line. According to Route Consultant, a typical FedEx ground route requires a down payment of $150,000-$200,000, plus $75,000 in working capital.
Also, you should have a strong team of drivers and managers, especially if you want to run this business as passively as possible. For example, if deliveries increase due to seasonality or other factors, you must handle it smoothly. You may need extra drivers or trucks on hand to handle these types of situations.
So, managing FedEx routes can be extremely expensive, and you need to ensure that your team follows the rules and guidelines FedEx provides.
4. Key risks of owning an atm route
The decline in cash usage is a real risk in this business.
You should also be aware that theft is a possibility. Also, due to regulatory concerns about privately owned ATMs, many banks are hesitant to open business accounts for ATM route owners.
No matter which type of delivery route you choose, and if the routes you choose are not optimized, you may lose more money on fuel and time, leading to fewer deliveries.
So, make sure you run your routes as quickly as possible to help your independent business be as profitable as possible. Then you'll be able to take more routes and expand your startup.
Find Optimized Delivery Routes Instantly on the Upper
As the owner-operator, you should ensure that your drivers complete their routes and make all deliveries on time.
However, you must complete the task most efficiently and quickly. Upper optimizes your routes, providing the most efficient delivery routes.
By using Upper's route planning feature, you will save time, deliver more orders, and increase profitability. With a few clicks, you can schedule delivery routes and inform your drivers as well.
Upper's last-mile delivery solution helps you deal with surges in demand without hiring more delivery drivers, so you don't have to worry about high demands in deliveries during seasonality.
Ultimately, the Upper creates a win-win situation for all parties involved. Upper offers paperless proof of delivery when the delivery agent marks the package as delivered. As a result, Upper is crucial for finding the best routes for your drivers.
Sign up today and avail your 7-day free trial to explore more about Upper.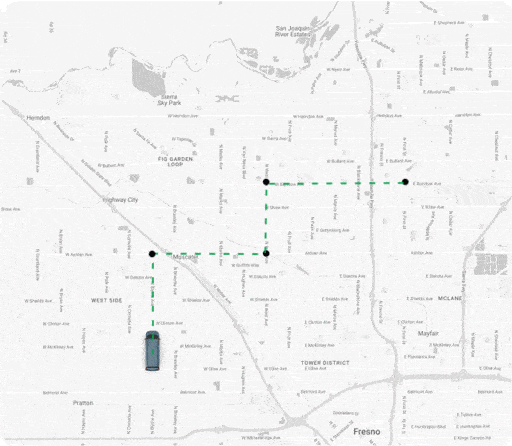 FAQs
One of the primary reasons for the large number of FedEx routes for sale is that existing route owners are retiring or moving on to other business ventures. Another reason is the increasing demand for delivery in a new location, which necessitates the creation of a new route.
Route bread business is based on independent sales that distribute various baking supplies to the market. Like any routing company, the Bread Route provides products to customers in a designated territory. Operating a bread route can be physically demanding but can also offer a steady source of income.
To own a FedEx route, you must first sign a contract with FedEx and become an independent contractor. This means you are not a FedEx employee and will not be eligible for health insurance, a retirement plan, or other benefits. Furthermore, FedEx requires that your company be registered as a corporation.
You cannot simply place a vending machine anywhere without permission! Most locations will expect you to adhere to state and local vending laws. You will almost always be required to sign a contract with the property owner. When doing your research, read up on state and local vending laws.
As a Fedex driver, the trucks are provided by the company or by the contracted service provider.
Conclusion
Buying delivery routes is a great way to start your own business and be your boss. When purchasing routes, however, it is critical to conduct extensive research.
Consider the distribution route's geographic coverage and the average number of package deliveries required. To help your independent business be as profitable as possible, ensure you run your routes as quickly as possible.
Upper optimizes your routes by considering details like traffic data and avoidance zones to help drivers reach their destination faster. Furthermore, dispatchers can include parcel information for easy truck offloading. Attach parcel details such as vehicle placement, parcel count, and parcel photo to a specific stop to help your drivers during delivery. Book a demo with us to learn more about Upper.