Key Takeaways:
Businesses can reach new markets and offer delivery in new regions by outsourcing delivery services.
When picking a delivery service provider it's crucial to take dependability, speed, and cost into account.
Technologies like delivery monitoring software can increase accountability and transparency in outsourcing contracts.
A well-structured service level agreement (SLA) helps to establish clear expectations and ensure that both parties are fulfilling their commitments.
Last-mile delivery is the fastest-growing service in this digital era of technology. The consumers also prefer doorstep deliveries as they can get everything virtually now. But, on the other hand businesses might start losing customers if they do not offer customer-centric services in the coming few years.
The market size of global business outsourcing was valued USD 246 billion in 2021 and is expected to reach USD 513 billion by 2030. Running a successful business is all about increasing operational efficiency and providing better services.
Despite the size of your business, and the customers you are serving; outsourcing will still make a difference. It will be cost-effective and help you to make deliveries faster for a better customer service experience.
Let's start with what outsourcing delivery services are and how it makes a difference to your business.
What Is Outsourcing Delivery Service?
Outsourcing delivery services means providing delivery services through third-party delivery companies. Outsourced delivery aims to keep customers happy with better products and services.
Outsourcers can share resources and warehouse space with other merchants. This is because it helps to lower the cost and deliver the goods quickly to the customer.
How Does it Work?
Outsourcing is a business practice where a company hires a third party to perform its tasks, handle operations, and provide services on behalf of the company. It helps to improve efficiency, lower costs, and boosts product development.
A simple example is when an eCommerce company pays a third-party delivery company like DHL to deliver its product to the customer's doorstep. Let us now check the steps involved to start outsourcing delivery services.
Steps to Start Outsource Delivery Services
Below is a list of steps on how to outsource your delivery service:
1. Lease a warehouse
Taking a warehouse on rent is very common for growing online retailers. As shipping from their warehouse might need more fuel and longer turnaround times.
Therefore, business owners take warehouse spaces for rent near high population areas so that goods get delivered to the consumer faster and cheaper.
2. Use a drop shipper
Some companies do not have inventory storage; instead, they use drop shipping to fulfill customer needs. Dropshipping bypasses warehouses and their hassles like renting warehouse space. It allows shipping orders and tracking inventory directly from the drop shipper.
With drop shipping, when a customer purchases something from the drop shipping company, they will then ship the products to the customer directly.
3. Collaborate with third-party logistics
The term 3PL stands for Third Party Logistics, which includes everything to run the supply chain side of the business. A good 3PL provides the report of your supply chain.
The services offered by 3PL may vary from company to company. But, most of them help with the entire shipping process including inventory control, warehousing, and reporting.
The 3PL services are not cheap, but they help medium to large companies to make a profit in the longer run.
4. Choose a provider
Businesses with gradual growth may hesitate to go for a warehouse lease commitment or take a contract with a 3PL provider.
Any business must examine its customer experience before planning to outsource. If they can give better service than a competitor, then it is the right time to outsource delivery services.
Below are some tips for choosing an outsourcing partner:
Understand the shipping need of your business

Shop around shipping providers

Prefer open end communication

Consider handling returns
5. Get a pricing estimate
Next, you should shop from various locations to explore local 3PL providers. Also, ask for sample invoices or proposals to get an idea of what the bill will look like.
When looking for the 3PL ensure that you know the contract terms for the lease so that you can make sudden changes if there is any setback in your business.
6. Easy returns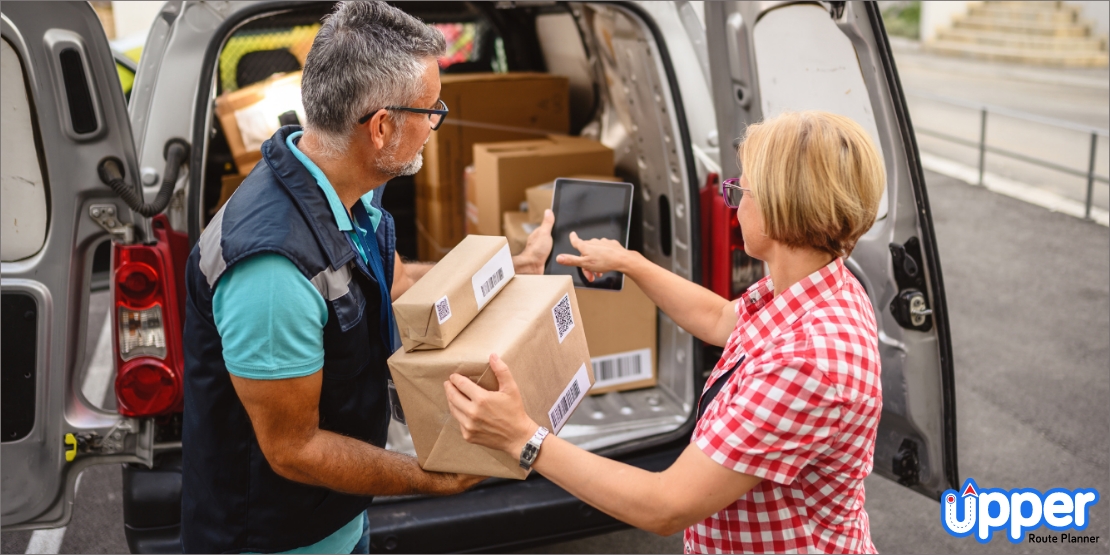 The customer's delivery experience is also dependent on how returns are handled. So, before outsourcing the delivery service, find out the provider that handles the return.
The processes that make the customer experience simple are the best. The shipping provider should be one that can easily provide a return label when needed and also ensure the cheapest return shipping.
7. Learn about customer expectations
To keep up the name in the world of eCommerce, your shipping process must be well organized to meet the customer's expectations. Shipping expectations are usually seen to rise during holiday seasons and thus cost increases.
Businesses that are not ready for outsourcing delivery, must rely on flat-rate shipping services to remain competitive. Additionally, using too many couriers means an inconsistent experience for the customer.
What Are the Benefits of Outsourcing Delivery Services?
There are several benefits of outsourcing the delivery, let us check them out:
1. Cost savings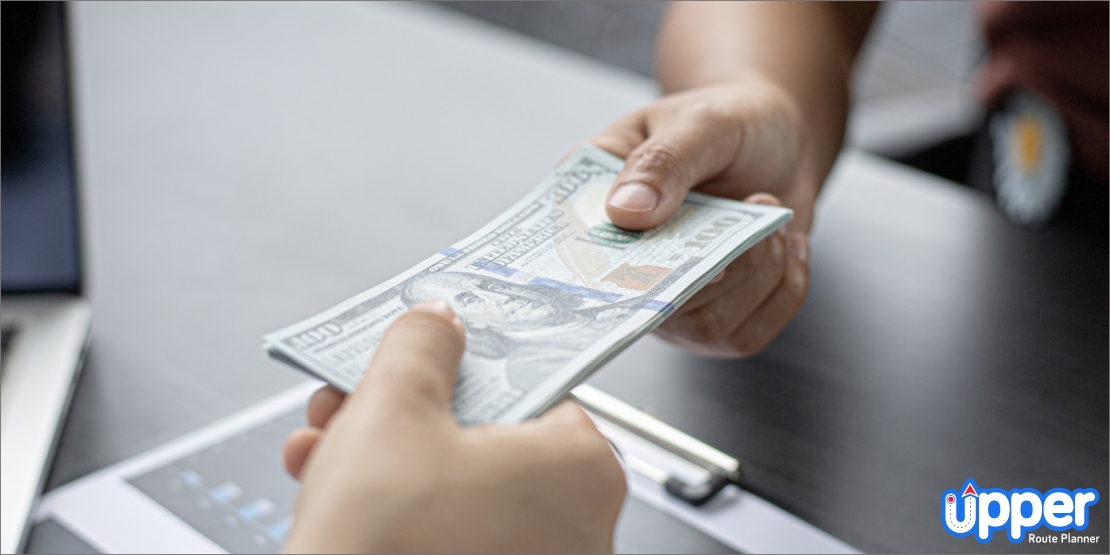 As discussed above, cost-effectiveness is the primary benefit of outsourcing delivery services. By hiring a third-party courier service, you will not have to use your vehicles for delivery. Moreover, commercial vehicles do not come cheap, even if you wish to buy a used one, you will still have to pay a lot of money.
So, by working with a specialized courier and delivery service company, vehicle expenses can be avoided, such as fuel, maintenance, and repair costs. Along with the vehicle expenses, the company will save money on hiring as they will not have to hire more employees for handling deliveries.
2. Less chances of damages
When any company enables delivery service, it is the liability of the company for the condition of each package upon delivery. This is the reason the delivery needs to be secured from loss or any type of damage. Therefore, by outsourcing, the liability is transferred to the courier service provider.
The courier services eliminate the chances of damage as they work with experienced delivery professionals who are adapted to handling goods of all nature. Moreover, a lot of delivery partners offer insurance on goods to reduce risks.
3. Faster delivery process
A good courier service provider ensures that the orders are delivered to the customers on time. They have the trained personnel to find the best routes and deliver the goods quickly.
Delivery professionals have realized the importance of fast deliveries and implementing it in their business to increase the volume of orders. This helps in everything from money flow to improving the customer experience.
An efficient delivery operation always leaves a great impression on your customers
4. Less unexpected delivery issues
If you are a beginner in the business or delivery ecosystem, you might not be aware of all the problems. In this regard, you would need a delivery company to guide you in the right direction. They might have dealt with multiple delivery problems in the past and must have the skills to solve these delivery issues.
In other words, we can say that it can be a learning point for start-ups who are not aware of the sustaining delivery issues.
5. Reliable Packaging and warehousing support
Some third-party delivery operators provide additional services to their clients at no cost. Courier services often offer logistics management, warehousing, and distribution support.
Outsourced delivery can help your business in the long run; this is the reason we need to choose the best delivery partner while outsourcing. For example, consider choosing a delivery partner with a good warehouse location.
6. No extra effort is required
Working with an experienced delivery partner will help to improve the product, and improve customer relationships. When you let a third-party firm handle the deliveries, you will need less time to focus on the deliveries. It will ease day-to-day operations and help to focus on other areas for the growth of the business.
7. Develop long-term customer relationship
Delivery is the final point of connection between customers and the company. Third-party delivery will help your business become reliable and provide efficient services to the customers. Reduced delivery costs are an add-on to the customer experience and help gain a customer base.
Outsourced delivery companies make the delivery cost-efficient and save time for the company and the customers. If the delivery experience is not good for the customers, it would cost the company's branding and customer's trust.
Some Worthy Shipping Options to Consider for Your Business
Below are some of the shipping options to consider for your outsourced deliveries:
1. USPS (United States Postal Service)
It is ideal for small businesses that send a small volume of parcels. It is designed to fulfill orders in-house, including allowing pay postage and print shipping labels online.
USPS delivers locally, so it will not need extra effort to deliver to the customer. However, sometimes delays may affect small business operations including the delivery quality experience.
2. FedEx
FedEx is the best option for sending large items that need faster delivery. The packaging dashboard allows you to determine the weight and size of your package considering shipping needs.
3. UPS (United Parcel Service)
UPS can deliver large shipments within one to five business days. They have the ability to schedule pickups and manage customer support. It also offers shipping discounts to small businesses.
Looking for an Outsourcing Delivery Service? Why Not Try Upper
To resolve route-related hassles for outsourced delivery services, we have introduced route planning software.
Upper Route Planner is an advanced route planning software to improve last-mile delivery operations. The software automates the process of delivery through its unique route planning and optimization feature. Upper reduces the manual work of planning routes and improves delivery efficiencies.
These optimized routes help the delivery drivers to reach the destination in time and perform cost-effective delivery as well. Plus, it has in-built features like route scheduling, real-time notifications, and electronic proof of delivery to provide an outstanding delivery experience.
To learn more about the features of Upper, you can take a 7-day FREE trial of the software.
Choose Upper For Your Outsourced Deliveries
Streamline your daily delivery operations, find the best routes, and dispatch with just a single click. Keep your customer posted about ongoing activities using a fully automated process. Experience it now!
Let's Get Started

FAQs
Business owners usually look for ways to cut costs. But, it is not possible to make an investment by simply cutting down the cost. Investment always brings valuable returns after a long time.
So, outsourcing delivery is an investment that will keep gaining returns in the form of customer trust.
Outsourcing is mainly done to cut off labor costs including the salary of delivery personnel, equipment, and technology. It is basically down to cutting off the less critical business needs and focusing on the main aspect of the business.
The types of outsourcing are as mentioned below:
Local outsourcing

Offshore outsourcing

Nearshore outsourcing
Some of the reasons to outsource delivery are as below:
Reduce transportation costs

Ability to focus on core business

Increase delivery speed

Reduce carbon footprint

Transfer of risk and liability
Below is a list of some outsourcing challenges:
Loss of Control

Communication Barriers

Finding a trustworthy vendor

Security and privacy concerns

Expectation and goal mismatch
Conclusion
For most business owners, it is important to outsource delivery to a third-party company or bring it in-house to grow the business.
In this article, we have covered every aspect of outsourcing delivery services for any business. This can not only increase the operational efficiency of the delivery business but also boost its branding. By considering all the pros and cons of in-house and outsourced delivery, companies can choose the best solution based on their needs.
We, at Upper, can help you resolve the delivery hassles for the outsourced services with an automated processes. Manual efforts and time for planning the delivery routes can be eased when you have the right route planning software.
Delivery management software can help small or large business owners to plan the outsourcing of their deliveries. Get instant access to a 7-day FREE trial and explore the features of Upper.