Key Takeaways:
The user needs to add stops one by one in order to create a multi-stop route plan on Apple Maps.
With the launch of iOS 16, Apple now allows users to add up to 15 stops in the route plan. But, it will not allow you to get turn-by-turn navigation.
The list of newest features consists of 360-degree street views, which offers a 3D view of the entire city.
Apple unveiled its new features globally at the recently concluded WWDC 2022. Almost a 2-hour-long event gave us significant details about the iOS 16, Apple Maps, M2 chip, and newly-developed MacBook Air.
Upgrading to iOS 16, you will be able to customize the lock screen, apply colors to time's font, and put on new widgets as well. But, the biggest taking point was revamped Apple Maps which is now marginally ahead of its counterpart, Google Maps.
iPhone users would love to navigate routes using Apple Maps, but only up to a limited number of additional stops. Unfortunately, none of the two popular mapping platforms allows you to add the desired number of extra stops.
Here, we have covered how to create a multi-stop Apple Maps itinerary along with its comparison to Google Maps which would be worth a read.
It will help you learn everything about Apple Maps updates, regardless of whether you have watched the live stream of the Apple event or not.
Steps to Create Multi-stop Apple Map on iPhone
Apple Maps lets you generate a custom route plan but allows a fixed number of additional stops. It initially sets your current location as the starting point that you can change at any point later. In addition, you would have a personalized guide to let you know about unknown places.
Planning a custom road trip with multiple destinations could be a complex process for first-time users but might be easy for frequent users. Let us show you how it can be done on iPhone, iPad, or macOS.
1. Go to Apple Maps on your iPhone device.
2. Find the "Directions" button from the location icon.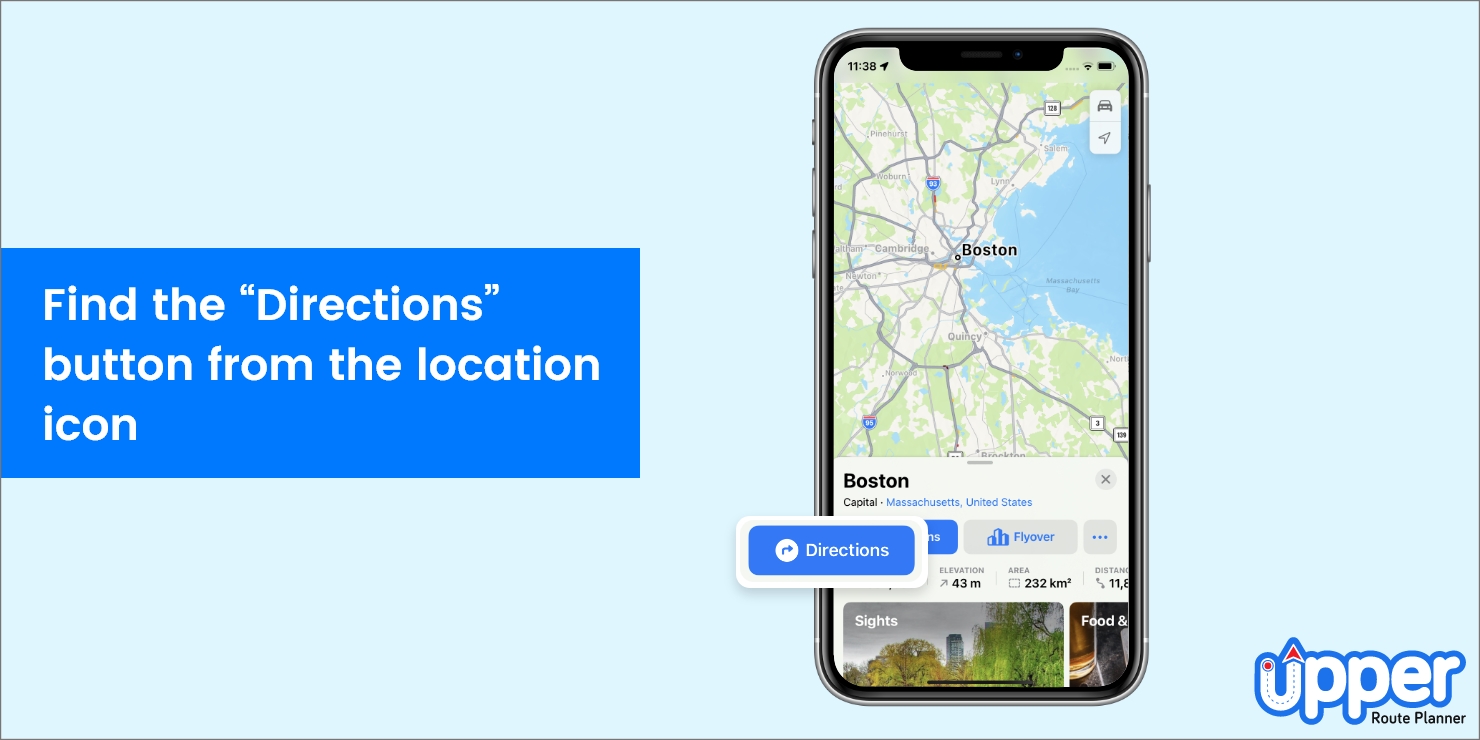 3. Skip the suggested locations and go to "My Location".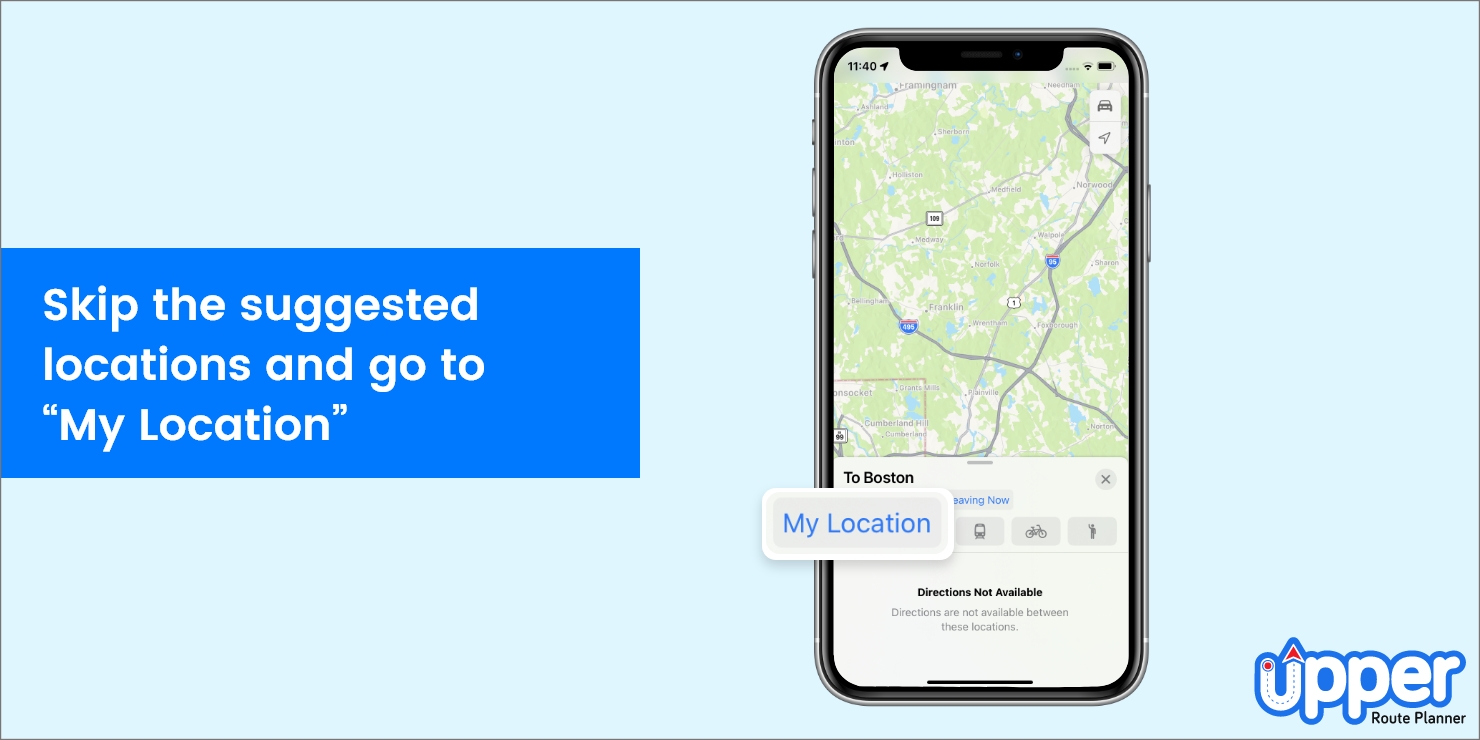 4. Click on the "Reverse" icon placed on the right side.
5. Mention a new address in the empty bar.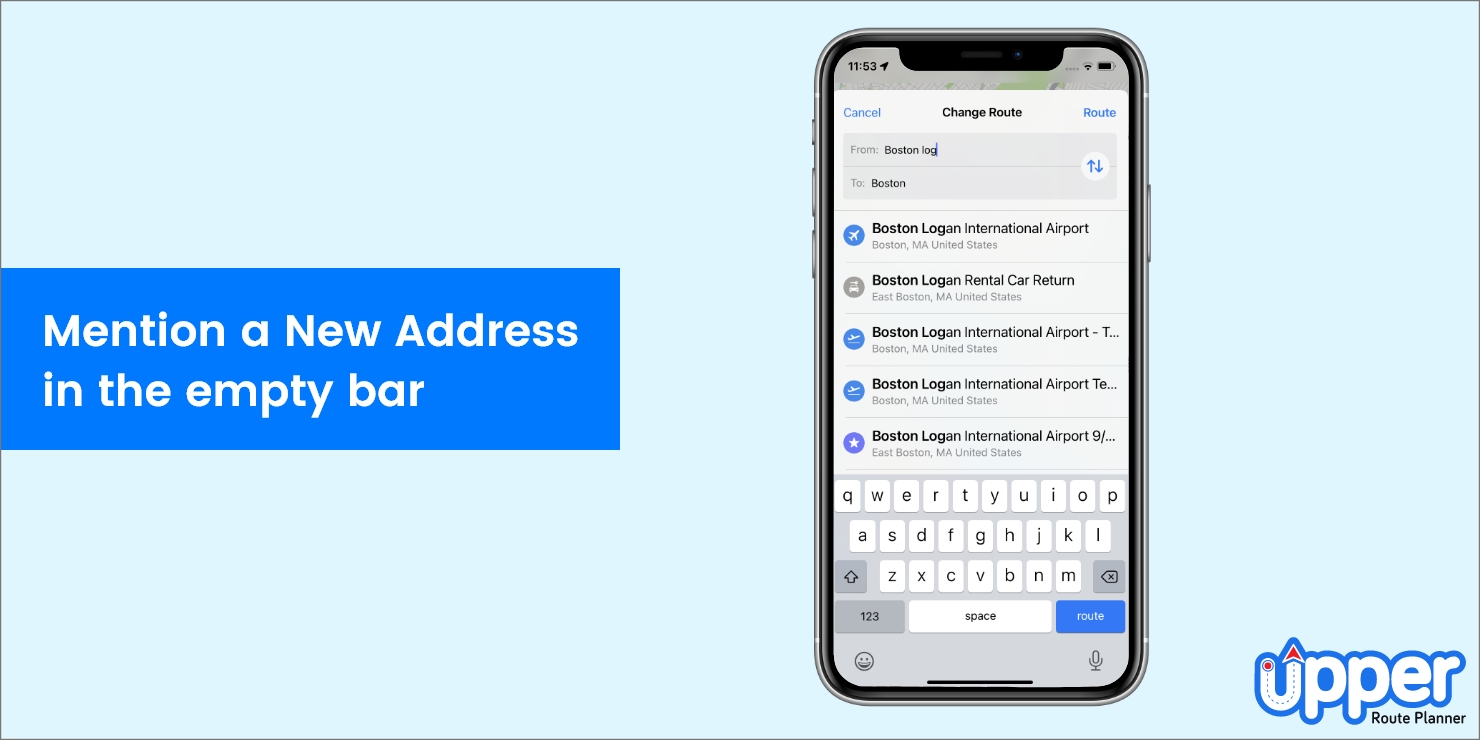 6. Similarly, you can include extra stops.
7. Start exploring the "route map" by tapping on "Go".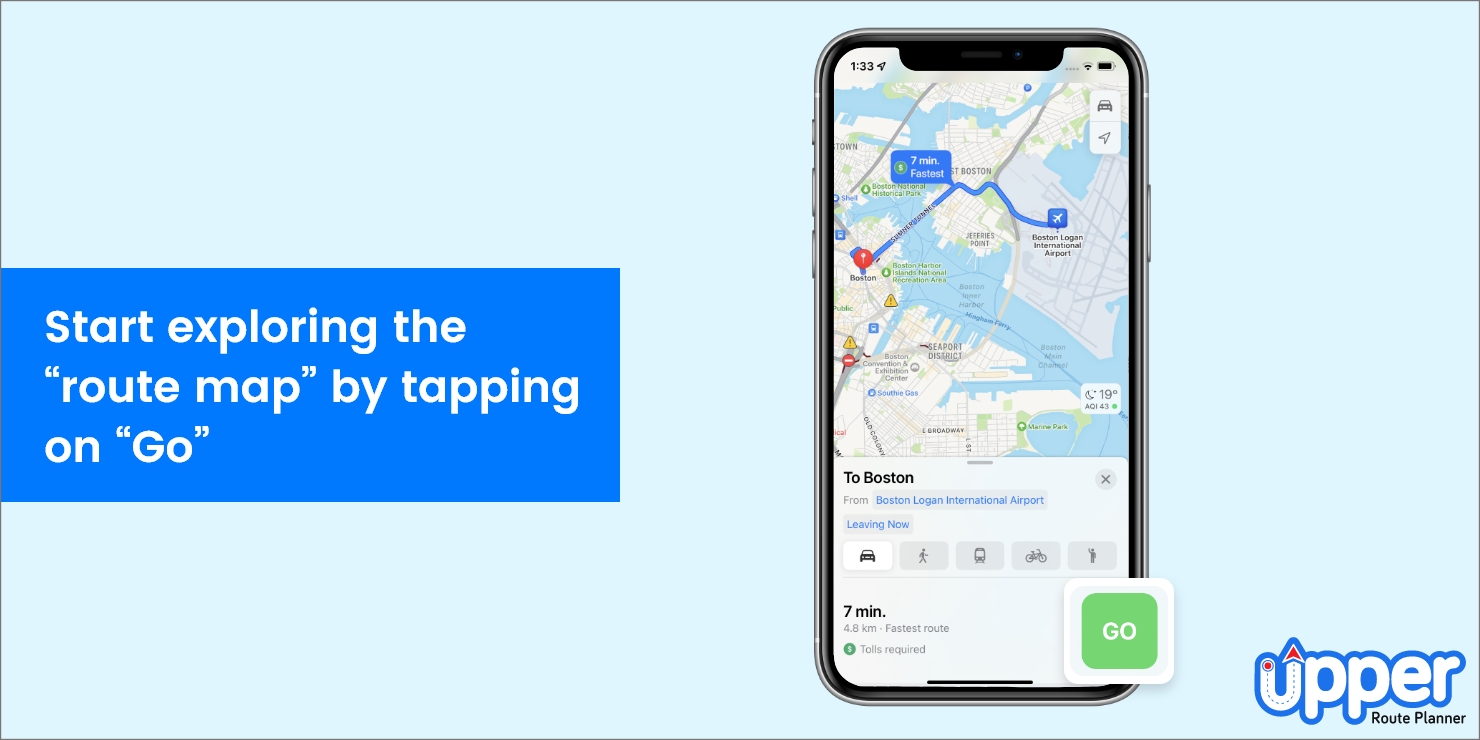 It's Official: Apple Maps Lets You Add 15 Stops With iOS 16
Unveiling iOS 16, Apple confirmed tons of newly-added features such as adjusting widgets, controlling apps from the lock screen, and editable text messages. But little you may know about the Apple Maps is that now you can add upto 15 stops if you're using an iOS 16.
The latest version of Apple Maps allows you to create a road trip itinerary and you can even share the Apple Maps route plans to open it directly into the Google Maps app on another device. On the bad side, you won't be able to see turn-by-turn navigation.
For instance, let's say you are ready with your route plan where you want to include more stops. You can successfully include 15 stops and view them on your preferred iPhone device or browser.
Available in Apple Maps: 360-degree street views
Apple's newest features also list out the support of a 360-degree view. Therefore, now you will have 360-degree street views while accessing Apple Maps. The redesigned map offers a 3D view of the entire city where you can pinch out details like buildings, roads, and parks.
Moreover, iPhone users can continue accessing the "Look Around" feature to navigate routes in 360-degree mode. You can have a normal view and a 360-degree view simultaneously on the display. Tilt your device to the left and right or zoom in, zoom out to get the benefit of a 360-degree view.
Comparison Between Apple Maps and Google Maps in 2022
Since Apple Maps overtook Google Maps in terms of feature, design, and accessibility, here is how things have changed in 2022.
1. Maps design layout
Maps designs represent the concept behind the development of the mapping platform. Whether it is Google or Apple maps app, they showcase their app's priorities to its users. As a result, users won't find it too difficult to access a route plan.
| Apple Maps | Google Maps |
| --- | --- |
| It lets the user search from the bottom of the screen | It has a search bar placed on top of the map |
| It only displays maps with minimum icons. | Google offers data as much as available to its map |
| With Apple Maps, fonts of street names get smaller | By tapping on the location pin, you get every detail |
| Offers a 3D view of the city | Only a normal street view is available |
2. Information & accuracy
Information shown by Apple Maps is less than what appears on the Google Maps. But, as far as accuracy is concerned both are on the same page. Despite having less information than Google, Apple Maps is slightly more convenient for new users.
| Apple Maps | Google Maps |
| --- | --- |
| It has crowdsourced data as information | Google stores a lot of information in its mapping platform |
| Apple Maps has user reviews and contact of locations | Adding to it, Google even shows delivery options and an in-line menu |
| Details shown on Apple Maps may vary | Google Maps is considered more consistent |
3. Accessing driving directions
Getting turn-by-turn directions is easier on both navigation apps. You can get the directions to reach the final destination along with added stops. Also, you will get ETA if you have enabled the sharing option.
| Apple Maps | Google Maps |
| --- | --- |
| Simply lets you access directions to multiple locations | Provides necessary information while showing directions |
| Shows ETA once you share the route plan but it is quite confusing | Google, too, keeps the user updated with ETA. |
| It is a great tool for daily commuters | It is best used for a trip to new locations |
4. The number of additional Stops
If you're using an Apple Maps or Google-powered mapping platform, you are likely to search for more convenient options. The reason is both of these apps offer limited extra stops which may restrict you to plan and optimize multiple stops.
| Apple Maps | Google Maps |
| --- | --- |
| It allows a look-around view for added stops | It only lists out details for newly-added stops |
| User can add 15 stops on iOS 16 | With Google Maps, only 10 extra stops can be included |
| Once the route plan is ready, you can't optimize it | Route optimization is followed by a manual process |
Integrate your Apple device with Upper Route Planner
In case you are finding it incompatible with Apple Maps or Google Maps for adding extra stops, we recommend you use the route planner apps like Upper. Using Upper, you are free to add upto 500 more stops and get extra benefits of advanced route planning features. It takes minimal time to set up the route plan and even less than that to share it with others.
Upper Route Planner not only assists you to plan a multi-stop custom map but also helps you optimize routes quickly. In fact, it always gets you optimized routes no matter how many additional stops you have included. Additionally, it gives you an option to directly import CSV files instead of adding stops manually.
Adding Stops? Upper Knows No Bounds
Create unlimited route plans using Upper and share them instantly with your partners. Get notified of every activity on your iPhone device. Try it out!
Create a Route Plan

FAQ
Yes, user-friendly Apple Maps offers the sharing option for its users. Therefore, if you are a pre-planned map, you can easily share it with multiple android devices more than once. Hence, Apple maps are not only compatible with iPhones or iPads but also with android phones.
Neither can you integrate the route planner with Apple Maps nor does it have an in-built route planner. So, if you want to take advantage of route optimization features, you need to look out beyond Apple Maps or Google Maps.
If you want to create a new trip, select My Trips > New Trip from the sidebar menu options. You can pick any one template before you start making an itinerary. In the next step, you can set a date and time for a single route or multiple routes.
In a Nutshell
iPhone users will be soon experiencing new features on iOS 16-powered devices. The good thing is now you won't be confused about using Apple Maps. The default iPhone app will be available on your Apple devices where you can easily make a custom route plan.
We hope you understood everything about the new updates on Apple Maps. If you are still finding it difficult to plan multi-stop routes, we suggest you get a specialized route app. The new Apple Maps would recommend locations like parks, coffee shops, restaurants, or gas stations.