Key Takeaways:
Applying best practices in warehouse and distribution center operations can lead to improved efficiency and productivity.
The use of automated technology can not only improve warehouse operations but also reduce human errors.
Training and communication among warehouse staff are crucial for maintaining a safe and productive environment.
The total e-commerce sales in 2020 reached $5,542 billion and are expected to exceed $7000 billion by 2025.
With increasing demands, you must ensure that the warehouse and distribution center management operations run as smoothly as possible for you to succeed.
However, due to the rapid changes brought about by technological advances, it can be difficult to keep up with the latest trends. Failing to do so puts your company at risk of falling behind the competition.
Wondering how you can ensure smooth operations for your business?
Here, we've created a list of best practices that you can use to ensure that any issues are addressed before they disrupt your operations and turn your warehouse into a thriving business.
So, without any further ado, let's get started.
Basic Functions of Distribution Center
A distribution center is a specialized warehouse that functions as a hub for strategically storing finished goods, streamlining the packing process, and shipping goods to another location. Distribution centers, which are frequently used interchangeably with the term fulfillment center, handle order fulfillment and other value-added services.
Before we get into best practices, let's look at the basic functions that distribution centers use to keep their supply chain logistics in order. A distribution center's primary functions are as follows:
1. Protect goods
A warehouse protects goods from heat, wind, dust, moisture loss, theft, or damage. A warehouse can help you make specific arrangements for various products based on their nature.
For example, you can set up a cold storage facility for perishable goods, use insecticides to preserve them, and install fire-fighting equipment to prevent fires.
2. Storage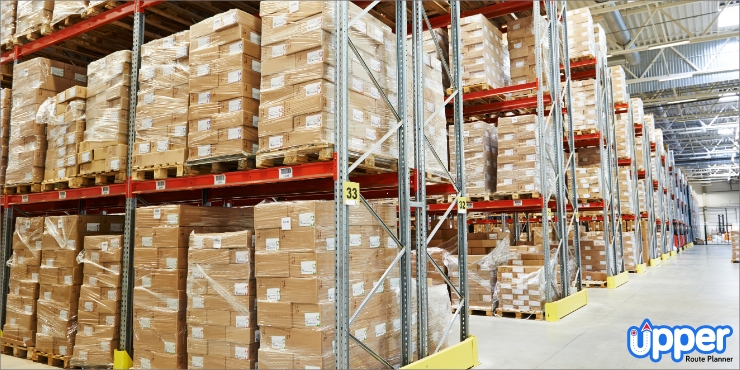 A distribution center's primary function is to provide storage space for equipment, inventory, or other items. Warehouse workers keep track of stock to ensure that items remain secure throughout the time in the warehouse.
3. Track incoming orders
The receiving staff team examines deliveries to ensure that they match the purchase order and that nothing was damaged in transit. Receptionists may also be in charge of scanning incoming products to track inventory.
4. Inspect returned products
When a customer returns a product, a warehouse worker inspects it to ensure it hasn't expired and the product is working properly. After it passes the quality control tests, it is restocked in the inventory.
5. Disptach orders
When a customer orders, the pickers physically pick up items from store shelves and move them to a packing location. Then the packaged box is labeled and shipped for delivery.
6. Monitor efficiency and operations
Warehouse monitoring is used to assess distribution center processes' overall effectiveness and efficiency. It also assists management teams in determining how well their teams are performing.
15 Distribution Center Best Practices
Establishing best practices is critical for increasing productivity and reducing operational costs associated with your warehouse and distribution center operations. We've selected the 15 best practices for increasing warehouse and distribution center efficiency.
1. Integrate automatic data collection technology
Automating your data collecting method can boost productivity and accuracy while lowering labor costs. Capturing real-time information with bar codes and radio frequency identification tags eliminates human errors from the tracking process, such as counting and data errors. Automatic data collection also increases historical information, which can be analyzed to make informed decisions.
2. Use cross docking
Cross-docking reduces material handling and warehouse storage time. It allows products to be loaded from one transportation container to another, completely bypassing warehousing or storage by sorting them in a staging area before reloading them directly onto the next truck. In fast-moving retail supply chains, cross-docking is an effective way to optimize the flow of goods between large distribution centers and store locations.
3. Prioritize employee training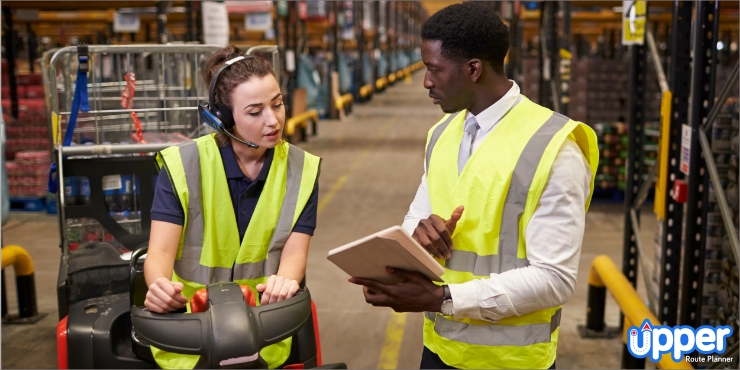 Employees who are well-trained and cross-functional contribute to a more productive work environment. In addition to training employees on machinery and developing organizational goals, creating metrics for individual performance and team efficiency goals can help employees feel responsible for their roles. This way, they will also be motivated to become more efficient at their jobs, increasing the company's productivity.
4. Create a vendor compliance program
A vendor compliance program streamlines warehouse operations, reduces product handling, improves transportation service times, and ultimately boosts customer satisfaction. It improves the strategic relationship between a company, its vendors, and 3PL warehouse and distribution providers.
Integrating common product identification and tracking processes upstream to offshore or domestic vendors will help ensure proper visibility and seamless product movement through the supply chain.
5. Intergate warehouse management system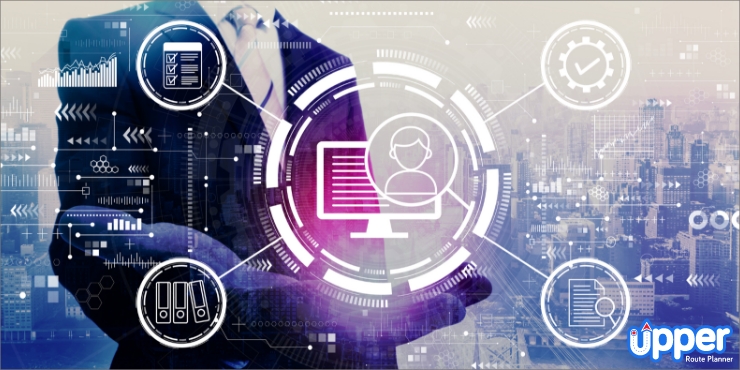 A warehouse management system (WMS) is the central command for warehouses and distribution centers. It enables your entire team to manage physical inventory, keep track of product expiration dates and replenishment, locate specific product locations, and much more.
You can use a WMS to scan the barcodes of incoming supplies during the receiving process, and your pickers will see those items in the updated inventory list seconds later. It reduces human error, increases picking accuracy, and provides real-time visibility throughout your facility, regardless of how large or widespread it is.
6. Conduct regular audits
Data collection during audits allows a warehouse manager to evaluate their teams' performance and identify improvement areas. Audits can also be used to double-check inventory quality, ensure that stock has not expired, and ensure that all safety protocols are followed.
7. Enable shipping notifications
Depending on the regular shipping and receiving schedule can lead to inefficiencies throughout the distribution center. The resulting problems begin with insufficient staffing at the receiving dock and spread throughout the warehouse.
However, incorporating electronic advanced shipping notifications into the purchase order and inventory management functions allows you to plan labor more accurately.
8. Maintain Adequate Lighting
Although this is a minor issue, distribution centers are well-known for having insufficient lighting. Proper light distribution can improve any operation by reducing incorrectly picked inventory and product placement and preventing staffing issues, safety issues, shipping halts, and potential lawsuits.
9. Track every movement in your distribution center
Tracking all material movements and ensuring that everything is stored in the correct location, from the rack to the shelving, is critical. Scan all destination locations, assign pick slots close to where the product will be needed next, and place fast-moving items in easily accessible areas. Any step that cannot be tracked or recorded in the transaction should be removed or added to a list of movements to be corrected.
10. Set up a streamlined returns procedure
According to RetailWire, the average return rate for ecommerce purchases is between 15% and 30%. According to a survey, 95% of consumers would prefer to shop with a company if they had a positive product return policy, making returns a competitive advantage.
11. Reevaluate and make adjustments
Since supply chain logistics are complex and ever-changing, it is critical to assess and adjust your warehousing processes regularly. Seasonal demand may necessitate rearranging products. Employees may require additional training as they advance in their careers or when new safety protocols are implemented. From pickers to managers, ask employees where they believe your processes could be improved.
12. Practice ongoing cycle count
Cycle counting is a simple and low-cost method of ensuring the accuracy of your inventory counts and valuation. Cycle counts are performed regularly, often weekly or monthly, and count a subset of total inventory in a specific warehouse area.
So, if any errors are traced or reported, they can be easily corrected, and updated.
13. Optimize your distribution center layout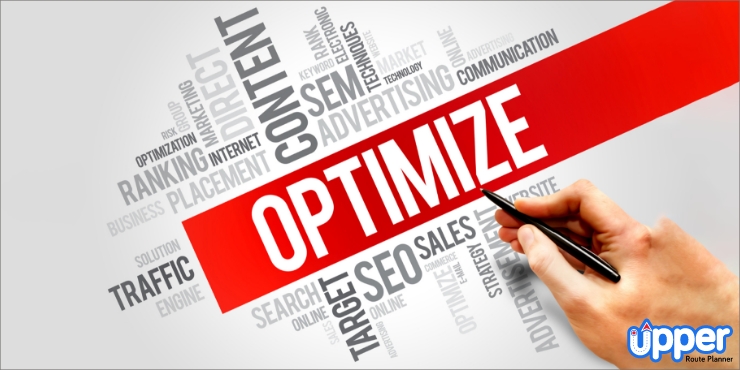 It would help if you designed your distribution centers to ensure a continuous flow of products and personnel from receipt to delivery truck loading. Pickers should have easy access to your most frequently purchased products, which may necessitate moving products around from time to time.
For instance, if you are selling snow shoes. You'll want them to be easily accessible during winters, but for the rest of the year, they can probably be safely stored on a high shelf in the back of your facility.
14. Determine the most effective picking procedure
There are various picking methods help in an efficient, profitable operation. Some warehouses even combine methods like zone picking and cluster picking, with each selector within a specific zone using cluster picking to maximize efficiency. This streamlines the picking process, resulting in faster order turnaround times and more efficient labor and workforce utilization.
15. Implement route optimization software
Even if you have the most efficient dispatchers or drivers in the world, you will experience delivery delays if you do not communicate with your delivery team.
In real-time, warehouse dispatchers can use route planners to see where delivery drivers are, allowing them to schedule picking and packing. This helps in reducing the number of times products are left on a loading dock.
Level Up Your Efficiency in the Supply Chain with Upper
Upper is an end-to-end route planning and optimization software that can help you improve your delivery process with its automated notifications feature.
The optimization algorithm of the software simplifies the route planning and optimization process to ensure on-time deliveries for wholesale orders while saving you time and fuel.
With Upper you can generate and download weekly reports, that can help you measure your delivery performance and help you in optimizing your supply chain operations.
It gives you more control over deliveries with constraints such as priorities, time windows, and service time, allowing them to focus on what is most important.
Sign up for 7-day trial period to explore Upper's route planning and optimization features.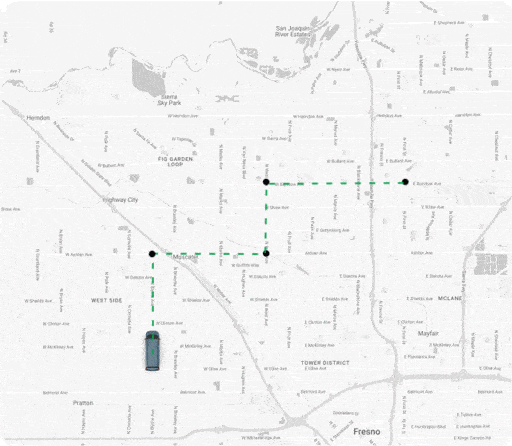 FAQs
The everyday responsibilities of a warehouse manager are:
Overseeing receiving, warehousing, and distribution operations.

Putting operational policies and procedures into action.

Managing and implementing security operations.

Regularly checking key performance indicators.

Keeping documentation and accurate records of warehouse activities.

Maintaining awareness and knowledge of fleet vehicle condition and location.
Regarding product storage, the distribution center stores products for a shorter period than the warehouse because the distribution center has a higher flow velocity than the warehouse. Distribution centers perform more complex tasks than warehouses. As a result, they rely heavily on cutting-edge technology for operations such as order processing, transportation, and warehouse management.
Supply chain engineers analyze, improve, and supervise an organization's supply chain systems and processes and design and implement programs to improve those processes' efficiency. They examine the current infrastructure for supply chain and logistics operations, identify improvement areas, and design systems to streamline or automate procedures. They use various software programs and tools, as well as statistical calculations and data analysis, to determine the most efficient strategies.
Dynamic Slotting is a technique used in some Warehouse Management Systems that dynamically creates a forward pick location rather than dedicating it to a single SKU.
This capability is required in two situations: The first occurs when there aren't enough pick locations to handle all of the SKUs carried by a DC. The second scenario occurs when demand for an SKU in a wave or general order pool far outnumbers the storage capacity of the SKU's forward pick location.
Logistics management is a component of supply chain management that is used to meet customer demands by effectively moving and storing related information, goods, and services from origin to destination. Logistics management assists businesses in lowering costs and improving customer service.
Conclusion
Keeping yourself ahead of the competition will allow you to capture a large portion of the pent-up demand, secure new customers, and strengthen your existing customer relationships. Implementing the best practices listed above will aid in the optimization of your distribution center process.
In this process, you can take benefit from the last mile logistics software such as Upper, which will help you increase distribution center efficiency. Its route optimization and scheduling features will ensure that your customers receive their packages on time.
Sign up with Upper today and get a 7-day free trial.