Key Takeaways:
You can leverage your network and offer services to friends and family members.
Not only this, but you also start leveraging social media to promote your business and showcase your work.
Provide package deals or discounts to attract new customers.
Very few people may know, but the worldwide pressure washing market is forecasted to see revenue of around $3869 million by 2030. Looking at the rising demand for the business, it is noteworthy that you can attract potential customers in the upcoming times. You must take advantage of this booming business and make the most out of this profitable pressure wash business.
While you may have all the pressure washing equipment and tools to do the job, it is necessary to find the right contracts. So, how to get pressure washing jobs? This blog is focused on helping you find such jobs so that you can serve your clients by providing pressure washing services.
7 Pro Tips to Win Pressure Washing Contracts
Below are some useful tips that can help you get your desired pressure washing jobs or earn more contracts as well.
1. Mark your online presence
The primary step to getting pressure washer jobs is leveraging the power of social media. People are more inclined to search for a particular service through the internet. They also prefer opting for the service provider available in their particular neighborhood.
You can find pressure washing jobs by showing up in the top search results of Google. So, start by creating an SEO-optimized website and adding your services with the company details. Whether you offer services to commercial or residential clients, you should apply pressure-washing advertising ideas.
Marketing strategies also help engage with customers and build the online presence to have a solid foundation in your power washing business. Platforms such as Facebook, Instagram, and Twitter are beneficial in targeting your specific customers through Ads and digital marketing campaigns.
2. Email marketing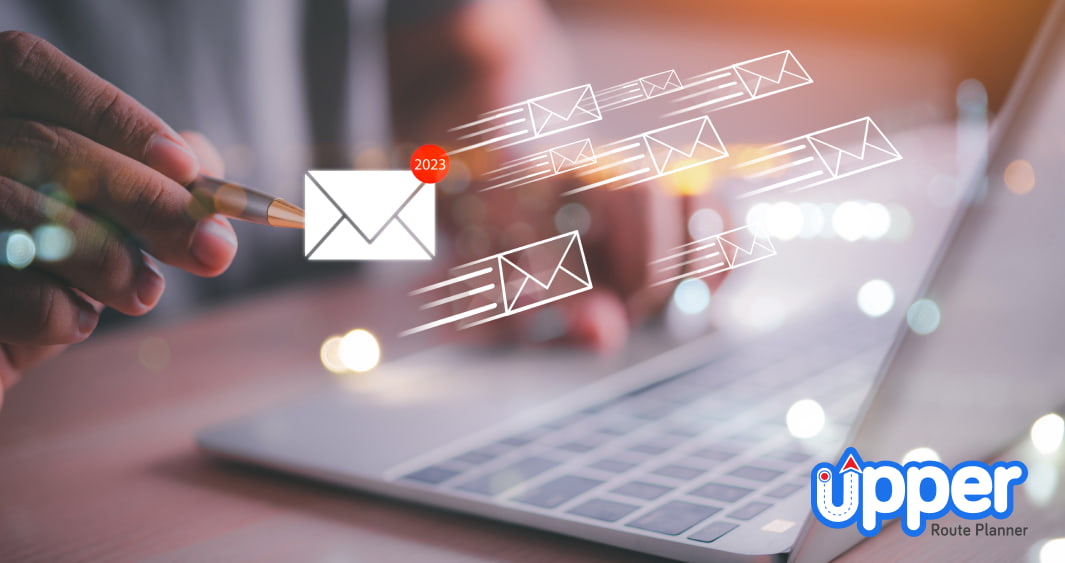 Apart from using traditional marketing methods such as posting fliers, printing Ads, or advertising your pressure washing business on a truck wrap, you have the digital medium to spread awareness.
Email marketing is one of the widely used methods to gain conversions by sending promotional emails. Formulate a plan to send these emails through segmentation and customization based on your audience. This mode of marketing gives a personal touch to your customers by addressing their preferences.
3. Make use of online directories
Job boards and online directories serve as effective channels that involve listing your pressure washing business to connect with your customers. These platforms are normally searchable by potential clients who are looking for professional pressure washers.
You may have to pay certain fees to some directories and job boards in order to list your services. However, these are cost-effective in terms of giving you a wider reach across your customer base. A few well-known platforms for pressure washing services are:
Craigslist
Angie's List
HomeAdvisor
Thumbtack
When using such platforms, you should provide clear information about the type of services you provide, charges, and other relevant details. Additionally, ensure that you respond to customer inquiries quickly to attract new power wash customers.
4. Connect with other businesses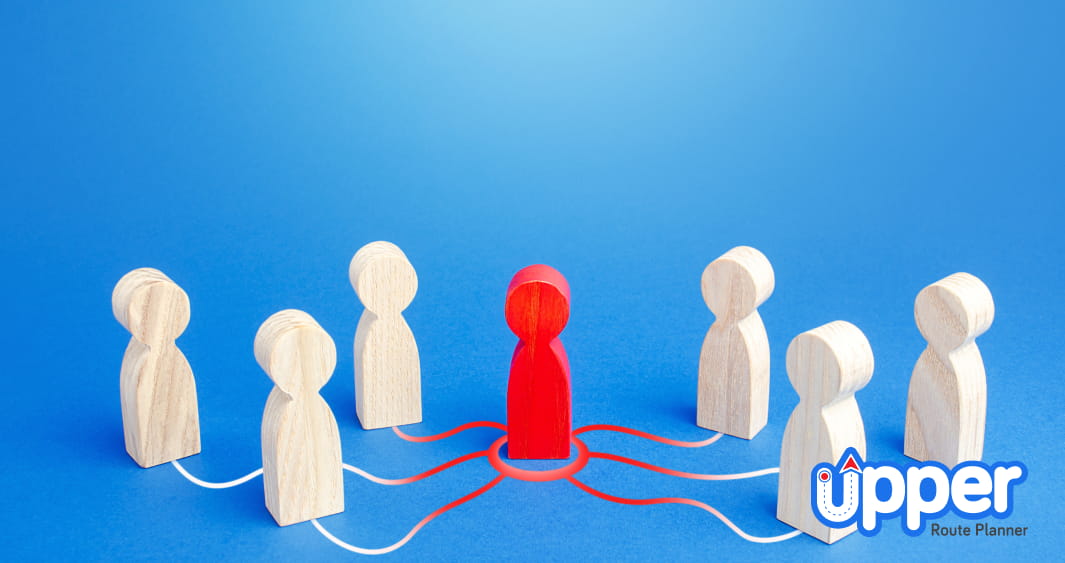 Like other pressure washing businesses, you can also build relationships with other professionals in related fields. Here are some ways to connect with other businesses:
Attending events: Local business events can help you meet different industry professionals. Connecting with such contractors and managers can help you enhance your service offerings.
Partnership projects: Partnering with organizations is a great way to offer bundle or joint services. You could tie up with a lawn care business owner to offer a package of outdoor or window cleaning and maintenance.
Social media collaboration: Collaborating with people on social media platforms will help you get pressure washing jobs in your area. Working and engaging with these businesses will help you grow in your field.
5. Offer discounts and incentives
Offering discounts or referrals to individuals and businesses who bring you new customers is an incredible way to grow your revenue. Whether you are sending out a brochure, promotional email, placing billboards, or online Ads, you must offer attractive discounts to grab the attention of your potential clients.
Providing referral bonuses to existing customers is also a great way to get new clients. The incentives can be in any form, such as reward points, discount coupons, or free subscriptions.
When your current customers spread the word about your pressure washing business, you just get yourself new customers without spending a penny on marketing!
6. Keep competitive prices
One of the key factors to attracting new customers to your pressure washing services is keeping competitive prices. Customers have started opting for businesses that offer value for the money they are spending.
Here are some tips to keep your pressure wash prices competitive:
Check your competitors

It is important to see what prices your competitors are charging in their pressure washing companies. This will help you understand the market rate so you can keep fair pricing.

Offer discounts for loyal customers

If you have established a loyal customer base and have repeated customers who use your services, you can offer them discounted prices.

Decide custom prices

If you can offer customizable packages for customers, you will attract those who have different pressure washing requirements than the ones listed in your services.
7. Bid on commercial contracts
Bidding is another way to find new pressure washing jobs. Once you come across Ads posted on bidding websites, you can place your bids and increase your chances of getting hired.
Make sure that you offer reasonable bids that are not too low, but are competitive enough with the ongoing market rate. You can find your commercial pressure washer job on the below websites:
BidPrime
InstantMarkets
GovWin
You may need to register on these websites with your business information and relevant details about your services. They may offer free trials and then charge a commission fee for your work based on their policies.
Schedule Optimized Routes for Your Pressure Washing Services on Upper
Pressure washing is a demanding job that requires you to remain organized in your operations. After all, you don't want to add to your burdens when it comes to planning routes for your appointments. Here's how Upper comes to your aid:
The software helps you stay ahead of time by creating the best routes, so you don't have to waste time searching for them on the road. Ultimately saving extra fuel and cost.
Upper considers conditions such as weather, traffic flows, and other driver preferences while optimizing routes. Thus, you can stay relaxed about completing your service appointments on time.
It is capable of fetching multiple addresses at once, removing your daily hassle of manually typing them. This "Excel Import" feature is important for your daily routing needs.
Even business owners who have multiple pressure wash technicians can get Upper to optimize routes for all of them and contribute to task allocation.
You can track your technicians with Upper's live-tracking feature to remain informed about their whereabouts and tackle any issues they face.
Provide Efficient Pressure Wash Services to Your Clients
Surpass obstacles with your unique routing features loaded on Upper and impress your clients with timely services. Plan, optimize, or schedule routes in just a few clicks.
Start a Free Trial

FAQs
Indeed! Commercial pressure washing is a lucrative opportunity whether you do it as a side hustle or a full-time business. On average, you can earn anywhere between $190 and $400 per job.
Yes, when you start a pressure washing company, you will need certain insurance to protect yourself from unforeseen issues. Clients may also want to see that you have proper insurance before they book your pressure washing service.
To work from home as a pressure washer, you need a high-speed internet connection, a smartphone, and storage space to keep your pressure washer. By using such things, you can start getting clients from your home.
Conclusion
Getting jobs in the pressure washing business requires you to plan and execute all the strategies properly. Moreover, providing excellent pressure washing services will also help you make happy customers. But, you must get rid of manual work and add automation to carry out your routing tasks smoothly.
Upper Route Planner is here to save your day so that you can ensure a streamlined route planning process. This way, you can also perform your jobs efficiently and reach your clients faster. With remarkable features, including excel import, one-click dispatch, route planning, and proof of delivery, you can always stay on top of your job.
Avail of advanced routing and scheduling processes in your pressure washing job with the help of the Upper Route Planner. Sign up for the 7-day free trial now.