Key Takeaways:
Create a thorough business plan that includes financial predictions, a target market study, and a marketing strategy.
Purchase top-notch gear and gain knowledge on how to maintain and operate it.
To protect yourself and your company, get the necessary insurance and permits.
To organize your business operations, implement a system for tracking customer information and appointment scheduling.
Pressure washing industry is booming, and this is backed by the market size data evaluation of $1.3 billion in 2023 in the US. Anyone can start the business and provide cleaning services for driveways, sidewalks, buildings, decks, and many other areas. With the growing demand for pressure washing services, it is a worthwhile business that you can start to serve both residential and commercial markets.
In this blog, we will cover the required step-by-step processes on how to start a pressure washing business, including the startup costs, the equipment you will need, and marketing strategies to boost your business. Starting a pressure washing company is a lucrative and rewarding venture, whether you are an entrepreneur or a newbie. Let's get started without further delay.
9 Steps to Start Your Own Pressure Washing Business
Like any other new business owner, you may also be curious whether it is a good idea to do it. Or, is the timing right? Or, how to start a power washing business so that you achieve the best outcome?
To clear your doubts, here are the step-by-step guidelines that will help you start your pressure washer business smoothly:
1. Develop a business plan
Creating a business plan allows you to figure out your routine business operations. When you have all the data about your strategies, you will be able to move forward with getting started in a better way.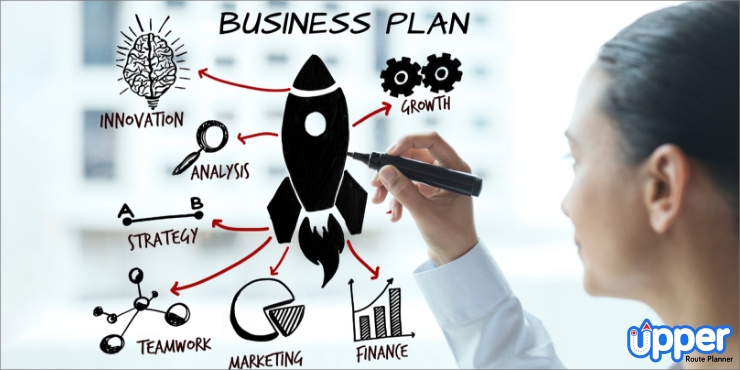 Your pressure washing business plan must include the below:
Deciding your pressure washing business name
Business overview that describes your pressure wash business
Services you will provide to your customers
Pricing strategy consisting rates for every service
Conduct market analysis for the regions you wish to serve. It will also help do research on your competitors and create a marketing plan to win new clients. Depending on the analysis you do, you will be able to hire the required employees and make financial strategies to understand cash flow.
2. Identify your target customers
Figuring out your ideal customers is extremely important if you are starting a service or a new delivery business. After all, not all people would require pressure wash services. It will also help you ensure customer satisfaction by earning positive reviews and getting repeat customers.
So, you must list down a profile of potential customers with the following details:
Demographics
Market
Geographic location
Priorities of customers
3. Decide your services
Pressure washing businesses can offer many services as per the target market. The services will be based on whether you wish to serve commercial, residential, or industrial customers. However, you must know effective ways to offer cleaning services through your business.
The below types of exterior cleaning are included in residential pressure wash services:
Window cleaning
Patios and decks
Garbage bins and outdoor furniture
Vehicle cleaning
Driveway and sidewalk cleaning
Gutter and roof cleaning
Siding, fence, and concrete cleaning
You can offer the above as well as the below services in your commercial or industrial pressure wash business:
Cleaning heavy machinery
Cleaning grease traps
Graffiti removal
Commercial vehicle washing
Cleaning post construction
Cleaning road and street sign
4. Buy pressure washing equipment
Once you have decided which services you will provide, the next step is to get the right pressure washing equipment. There are a lot of tools and materials that you may need to perform the job in the best way. Here are a few of them:
Pressure washer
Pressure washer pump
Water hoses
Surface cleaner
Downstream injector
Hose reel
Ladder
Nozzles
Water tank
Cleaning materials
Heavy-duty extension cord
Truck, van or trailer (if required)
A truck can also serve as a great way to market your business. You can stick graphics showing your pressure washing services and spread awareness while driving towards your client location. Ensure that you have a service routing software to find the best routes, dispatch drivers on time and get more benefits from the software.
5. Set prices for your pressure washing services
Setting your prices is essential before looking for clients. Here are the factors to consider to come up with prices for your pressure washing service:
Research competitor pricing and figure out how people are taking their services.
Get an estimate of labor costs by calculating as per hourly wage.
Calculate your monthly overhead expenses and divide them by the number of hours you work every month.
Calculate your material costs such as cleaning chemicals, and other supplies you will need.
Set your profit margin by calculating the amount of income you wish to have after covering all job expenses.
Note down your taxes, including sales and income tax.
6. Register your pressure washing business
Before you get started with your pressure washer business, you must register it by choosing a business structure from:
Sole proprietorship: It is easy to form, wherein you are the sole controller of your business.
Partnership: Here, two or more people own the business together. There are types, limited partnership(LP), and limited liability partnership(LLP).
Limited liability company (LLC): This option gives you the benefits of both partnership and corporation business structures.
Corporation: This business structure is a bit complex and has different options to opt for.
You will also need to trademark your business name and register the domain name. There are different requirements based on your state and local laws. So, you should contact a business registration office in your area.
7. Open a business bank account
A business bank account is necessary to keep your personal assets separate from your business assets. This will give protection to your personal assets. Moreover, you can smoothly organize your accounting and tax filing with a business bank account.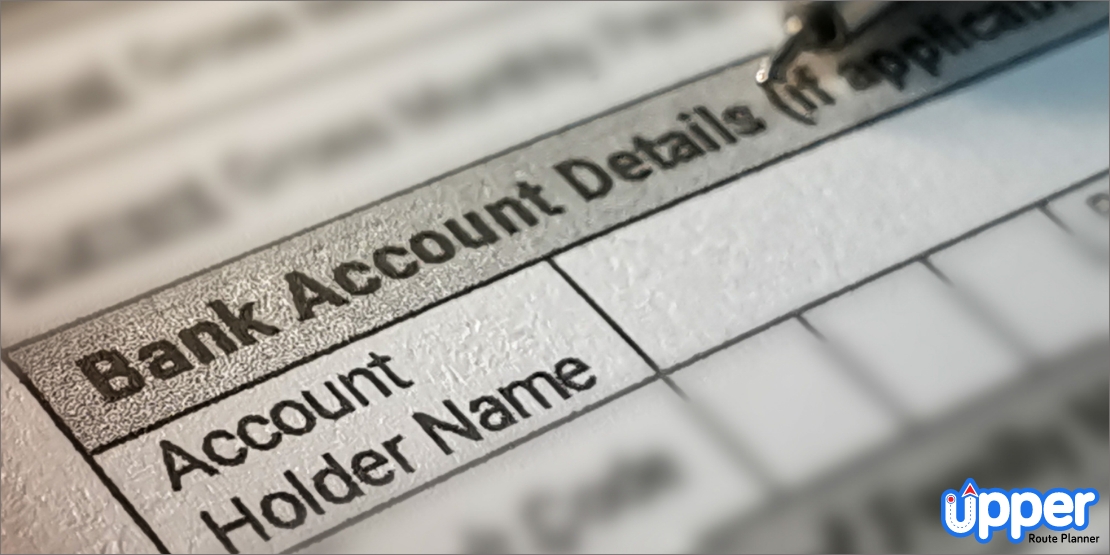 Additionally, you should also register for a business credit card to keep your personal and business expenses separate. Along with building your company's credit history, it will also keep your business in the good books of the Internal Revenue Service (IRS).
8. Get permits, licenses, EIN, and business insurance
The next step is to get a business license to legally be able to work in your region. It's vital for you to understand the licensing and permit requirements in your locality, as opening a company without these can bring a hefty fine or lead to other problems.
You must apply for an Employer Identification Number (EIN) if you wish to hire employees or have a partner onboard. An EIN will serve as a great benefit during tax filing with the IRS.
In addition to this, obtain insurance for your business to protect it in case of any risky situations or accidents. A business owner's policy is another important documentation that will cover general liability, business income, and commercial property insurance.
9. Strategize your marketing plan
Now that you have set everything to jumpstart your business off the ground, let's spread the word, shall we? A well designed website is the primary way that will make your brand stand out and make your business look professional.
You can do as many things as you want in marketing your services, including:
Putting flyers in the neighborhood
Getting ads in a local newspaper
Getting the word through friends and family
Facebook and Google Ads advertising
Getting customer reviews across your social media channels
Reviews are a great way to build trust among new customers. They showcase your business in a more established and impressive way. You can even offer discounts and incentives to customers for leaving reviews for your services. This will help you get more pressure washing jobs for your business.
Automate Your Route Planning Task With Upper
Cover more service stops by planning highly optimized routes in a smarter way. Get Upper Route Planner to fast track your driver dispatch processes and boost productivity.
Start a Free Trial

Benefits of Starting a Pressure Washing Business
Starting a pressure washing business comes with many benefits, including:
Higher demand: Pressure washer services are in high demand as people wish to keep their homes and business areas clean and attractive.
Low startup costs: You can begin from scratch with a standard pressure washer and cleaning materials available at standard prices. Gradually, you can expand your business.
Time flexibility: You can earn extra money by working as a part time pressure washer and switch to full time if you wish.
Ownership: You are your own boss and get to choose your hours of work. This is especially excellent for those who have to address other commitments and need time to cater to those needs.
Growth: After you have a good client base, pressure washing can convert into a recurring and profitable business. Many customers will take your services on a regular basis once you have a reputation.
Cost-effective: As a business owner, you can simply operate from your home or a pressure washer mobile unit, which can bring down your costs.
Expansion: Being used for different surfaces and areas such as brick, concrete, siding, and more, pressure washing offers vast opportunities for growth and revenue.
Job satisfaction: Lastly, a pressure washing job can be satisfying as you can see instant results of your labor. Cleaning a dirty, stained surface and giving it a new look can be extremely rewarding.
What is the Starting Cost Required to Run a Pressure Washing Business?
You can launch a pressure washing business with start-up costs on an average of $5,000. Based on your situation and requirement, you can see the below breakdown of costs (and add others as required):
Pressure Washer: $80 to $9000
Insurance: $50 to $100
License: $50 to $550
Water Tank: $100 – $1,00
Nozzles and Hoses: $20 – $120
Marketing: $0 – $4,000
When we add up the above, it comes down to $300 – $13,870. This costing can change depending on the quality of equipment, material supplier, and other requirements in your pressure washing business.
Get Optimized Routes for Your Pressure Washing Services on Upper
Are you stressed about planning truck routes for your daily washing services? Now you have a smarter way to schedule faster routes. Upper Route Planner is here to help you plan optimized routes and reduce manual work. Here's how you can make the route planning tasks seamless and improve the credibility of your pressure washing business:
1. Easily import addresses
Now you don't need to type addresses manually as you have the option to import them through Upper's "Excel Import" feature. It allows you to add multiple stops at once from your spreadsheet. You can also edit each stop, remove duplicates, and set priority levels as per your requirement.
2. Plan routes for timely services
Upper comes with a smart route optimization algorithm that helps you plan efficient and time-saving routes. Adding details such as delivery constraints and driver preferences helps boost your overall productivity. Thus, your pressure washing truck drivers can save fuel and accommodate more stops in a day.
3. Carry proof of job
At the end of the pressure washing service, you can take proof of task completion. This proof can be taken in the form of e-signatures and pictures along with recording additional notes. This ensures that your team remains in loop and negates the hassle of addressing complaints.
Start making more washing services by taking Upper's 7-day FREE trial on route planning and reaching your destinations on time.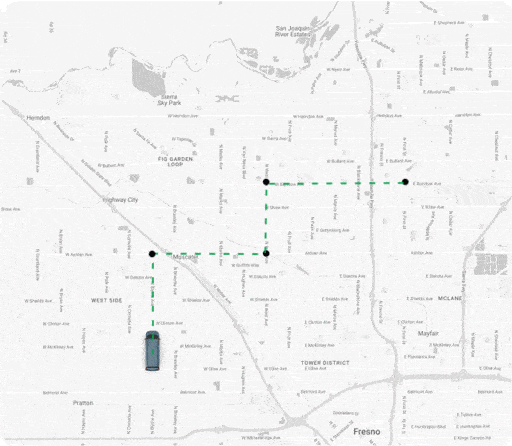 FAQs
To become a professional pressure washer, you can follow these steps:
Research the industry
Take training courses
Obtain certifications
Get hands-on experience
Invest in proper equipment
Grow your network
The key difference between power washing and pressure washing is that the first one uses highly pressurized steam, whereas the latter uses unheated tap water for cleaning.
No. March to November are the ideal months you can offer pressure washing. However, if you need to do it during Winter, ensure that you avoid temperatures lower than 40 degrees. Or else, cold temperatures can damage your pressure wash equipment.
Is it Worth Starting a Pressure Washing Business?
Absolutely. A pressure washer business is indeed a profitable venture that can help you generate an average revenue between $25,000 to $70,000 per year. If you have a team of four to six pressure washer workers and a truck routing software, you can increase this amount by reducing manual effort.
Such things are possible with routing software like Upper Route Planner, which can bring down operational costs with automated route planning and optimization. Our intelligent route scheduling software makes it smooth for you to plan your pressure washing service routes for multiple addresses. All you need to do is import stops and add your list of drivers to start planning the routes in seconds. Take a 7-day free trial today!