Key Takeaways:
Specializing in a particular market or type of food, such veganism or a particular ethnicity, can help your business stand out from the competition and attract a certain clientele.
Offering customizable menus, event planning services, and innovative presentations can give the customers one-of-a-kind and unforgettable catering experience.
Expanding the clientele and providing more extensive services can be accomplished through partnerships with other companies, such as venues or event planners.
The catering sector might benefit from being current on trends and advances in the field, such as new food and beverage trends or event planning techniques.
Catering service is the hospitality industry's largest element that provides customers with food, beverages, and other services for any special or family events. So, if you are considering starting a catering business, you need to register your business with the local health department and authorities.
According to IBIS, the market size of the catering industry is expected to increase by 11.4% in 2022. The competition has also increased with the rise in the number of catering businesses. Therefore, knowing in-depth about how to start a catering business and scale it to new heights is important.
So, without further delay, let's get the learning started.
Things to Consider Before You Start a Catering Company
Multiple factors can be considered before you execute catering company operations. But we have filtered the most important factors to help you set a strong foundation.
1. Choose a specialty
You can find it easier to scale your catering business if your business structure is focused on a specific niche. It's important to choose a business advisor with experience in the food industry and an understanding of your specific needs.
Providing special catering services to specific niche-oriented groups to increase the impact of your business operations.
Ask yourself
What type of food do you want to serve your niche?
Is it vegan or gluten-free cuisine?
What type of events or parties do you want to serve?
How will you manage your catering service?
These questions can help you tailor your small catering business and help you with effective food preparation for your audience. The niche-specific business structure determines how good and focused catering companies are.
2. Understand your market
For a successful business; you must understand your industry, audience, and competitors. Ensure you dig deep with your research and set a solid foundation before starting your business.
Look for your area's special cuisine and what the customer demands in a catering service. Integrate different modern-day technologies and famous cuisines to deliver a quality customer experience.
Ensure you understand your competitors and focus on their strengths and weaknesses. The best way to learn about your local caterers is to talk with their potential clients. Deep research can give you an idea about scaling your business to stand out as the best caterer in town.
3. Enable on-site and off-site catering options
You also need to filter what type of catering service you prefer for your clients. Decide whether you want to integrate an on-site or off-site catering strategy for your business.
Running an off-site catering business means you need to prepare food outside the event location and deliver it to the site. While on-site catering means the food is prepared at the event as per the event menu and served to the guests or attendees within no time.
The first few events you host are an opportunity for you to demonstrate your culinary expertise and leave a positive impression on your clients. You can also adapt to the suitable method based on the customer's requirements and scale your business operations to new heights.
4. Follow home-based catering
Ensure you follow the set requirements to run a catering business. Inquire about different permits and licensing requirements for your catering company, as different states have different requirements.
Also, check with the liquor license requirements to ensure you offer a versatile experience to your clients. Based on the scale and type of catering business, there are different permits and licenses you must procure, but here are the general licenses required to start your business:
A general business license
A zoning permit
Health permits
Contact the local health department and the Secretary of State to understand more about the license and permit requirements for starting your own business.
Once you have completed the initial check, it's time to start executing your business operations.
8 Steps to Start a Catering Business
Here are the simple steps that a catering business owner should consider in order to run a catering business.
1. Create a business plan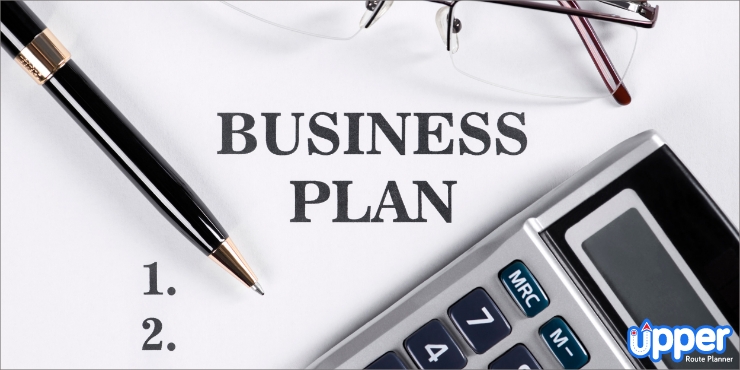 Creating a detailed business plan can help you streamline your catering business operations and follow a dedicated business path to unlock true business success.
You should also calculate your initial business startup costs based on your catering business niche and scale. It can help you understand how to arrange the required funds and start business operations.
You should create well-vetted plans for different aspects of your catering business, like marketing, financing, hiring, management, work management, etc.
Ensure your business covers:
The vision and mission of your catering business.
The problem you are solving for your customers.
The business resources essential for your business success.
What are the stand-out points you have compared to your competitors?
Future hiring and project management strategies and goals.
A brief overview of your business plan can ensure your workforce can align with your vision and help you unlock your desired business goals within a limited time.
2. Choose a business name
Ensure you choose a reliable business name and register your business with the local authorities. You should choose a catchy or trendy business name that represents the type of business you run and the niche market you target.

You can take inspiration from different competitors or global-leading catering food businesses and come up with a creative name.
While registering your business, you can choose between multiple business structures, like a sole proprietorship, partnership, limited liability company, or any other business entity. The structure of your business is influenced by the business's taxation and your personal liability for debts incurred.
Once registered, you will also have to apply for an EIN (employer identification number). This will serve as a business tax ID and will be helpful in paying your employees or applying for business credit cards.
3. Prepare a menu
Ensure you have prepared a menu with approximate prices for the meal that you'll serve to your clients. Draft a rough menu to highlight the best dishes that can be prepared in your residential or commercial kitchen.
Based on your catering niche, you should tailor your menu and price. Ensure you cover corporate events, buffet-style catering, outdoor events, or other catering occasions like birthday parties, cocktail parties, or engagement parties with finesse.
You can customize your food business menu based on the client's requirements and project demand. But it's better to create a list of options to help your team create reliable supply orders and preparation processes. You can make changes in your business structures based on the catering options.
4. Purchase business resources
You need proper equipment, workforce, and kitchen space to operate and begin a catering business. And investing in high-quality equipment and supplies can make all the difference in your food prep and presentation.
Connect with the best retail distributors to get the best pricing for your food products and other essential ingredients required to deliver a quality customer experience.
Hire a few reliable and trustworthy individuals who can help you handle your catering business operations. You can also outsource different segments of your catering business to streamline your initial business operations and get efficient results without compromising on quality.
You can rent out or purchase commonly used cooking or serving utensils to ensure you can achieve the desired outcomes for your customers.
5. Use affordable marketing strategies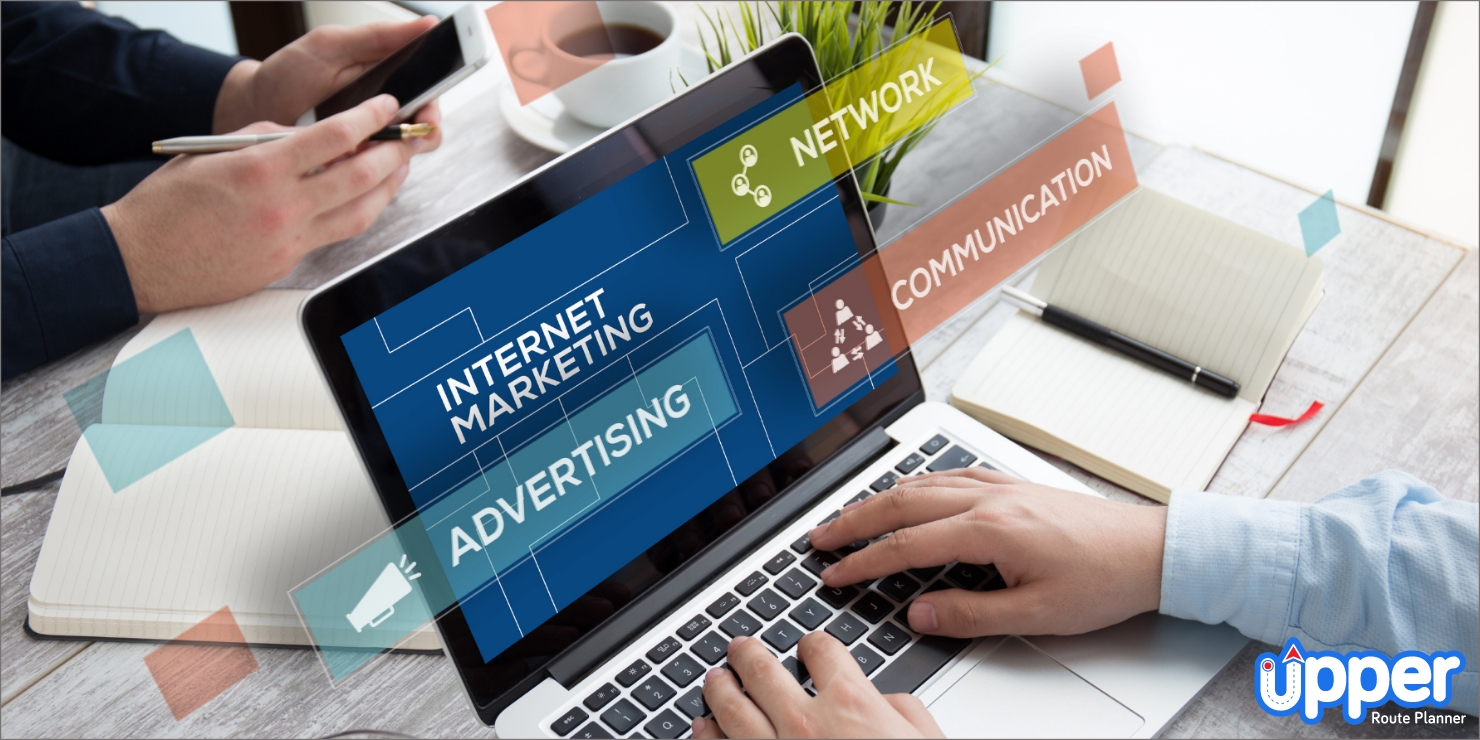 Catering is highly reliable on word-of-mouth marketing, but an affordable and impactful marketing strategy that won't harm the business.
You should keep a decent online and offline presence to strengthen your position, reach, and visibility in the industry. Create different web and social communication channels to communicate with your customers and solve their issues.
You can also create a referral system to boost client loyalty and increase your customer base for more business opportunities. Here are a few affordable and effective marketing ideas for your catering business.
Post consistent images of your successful events on different social media platforms.
Create local Google listings or create business profiles on different listing websites and answer honest feedback from your customers on these platforms.
Integrate membership and referral programs to attract more customers and scale your business numbers.
Ensure you adapt to modern techniques and strategies of digital marketing to stand out in the catering industry.
6. Get business insurance
The insurance coverage can protect your catering company if the untoward happens. Even if your state doesn't require business insurance, you should buy different types of insurance to protect your business assets and shield you from being sued.
General liability coverage is the most common insurance for the catering companies. You can contact a limited liability company to get different insurance covers for your business.
You can also apply for:
Commercial automotive insurance
Commercial property insurance
Unemployment insurance
Wrongful termination insurance
Key person insurance
You can also consult a professional insurance company to get more clarity on which type of insurance is suitable for your catering business.
7. Start bookkeeping
Bookkeeping enables you to ensure you get paid by your customers, make payments to your catering supplies, track your cash flow, and handle different financial aspects.
Good bookkeeping practice can help you improve the backbone of your catering operation and makes the business tax filing process smoother.
You can use professional bookkeeping software or hire accounting experts to handle your own bookkeeping process for your business operations.
8. Choose a reliable route planner
Once you prefer off-site catering options, you must deliver delicious food to different event locations within the specified time. Also, delivery drivers must follow the shortest path to reach the destination and avoid inconvenience to their customers.
You need a professional route planner to handle the planning and optimization of your routes. It can also help you handle multiple-stop routing and streamline your catering operations. You can get up-to-date information about your delivery driver's location and communicate with them to handle different complexities.
Our team has filtered the best route planner for your catering business to boost your overall business operations.
Plan Unlimited Multi-stop Routes with Upper
Consider an advanced route planner for your catering business. Switch to Upper and get the benefit of optimized routes for your daily visits.
Let's Get Started

Benefits of Starting Your Own Catering Business
Looking at the opportunities in the catering industry. It's a great time to kick-start your new catering business and stand out to achieve new business heights.
But starting a catering business also provides you with many perks that are hard to find.
1. No significant investment
You don't require large startup costs to start your catering business. You can focus on small-scale parties and social events to initiate your catering operations. A catering business doesn't require a dedicated office space, a large workforce, and different heavy resources.
You can start a catering company from your home with a little capital needed to cover the basic expenses of the catering events. You can also ask for an advance fee from your clients to avoid any financial crunch and be safe with your client's booking.
2. Opportunities to explore different industries
This industry has different niches to focus on. You have different target markets where you can connect and strengthen your presence.
The versatility offers you the freedom to unlock the opportunities available in the industry. It provides you the platform to build countless work possibilities.
3. Minimum advertisement and promotions
You can save your advertisement and promotional costs because the catering business is more dependent on recommendations and word-of-mouth marketing. Once you deliver a quality experience to different clients, then you'll get a steady potential client inflow.
You can utilize the additional marketing budget to scale your business operations and build a successful catering business.
4. Open to modern adoptions
Apart from traditional services, you can start modern online catering services where you need proper delivery service. Your delivery team should integrate with professional delivery route planners like Upper. It will ensure on-time and quick deliveries to different locations.
You also have the option to rent a commercial kitchen space for starting a home-based catering business. Your primary focus should be providing a limited menu of outstanding food rather than a broad menu with a list of items. A limited menu will help you serve your customers with finesse.
How Does an Upper Route Planner Help Your Catering Business Grow?
Upper Route Planner is an advanced route optimization software ideal for improving your services. You can boost your off-site catering business structure by integrating a professional route planner like Upper. So let's have a look at the salient features of Upper that will help your business in the longer run.
Upper can help you streamline your delivery operations and ensure you get the shortest delivery routes to increase the payouts. It helps to create multiple routes at once and improve your last-mile delivery operations with a few clicks.
It ensures that delivery drivers reach their destination on time to offer a quality customer experience and increase the overall work output. This helps to earn customer satisfaction through faster deliveries.
Try the free 30 days trial to transform your experience for business growth.
Follow Cost-effective Routes for Catering Services
Set yourself free from manually planning routes and let Upper find you efficient routes. Find out cost-effective routes on Upper for your visits.
Start Using Upper

FAQs
No. It's not hard to start a catering business. You must ensure you get the basics right and set up a solid foundation to start your full time business. Handle the operating costs and ensure the process of preparing food and serving dishes is excellent.
It can be a highly profitable business if you set the basics right and ensure you have the best resources to deliver the desired results. The catering industry offers excellent business opportunities along with high profit margins.
Catering businesses host different events and provide the essential food supplies to the event for delivering quality customer service. Many catering service providers offer their space, event coordinators, catering staff, and other facilities for event planning.
Takeaways
Catering business owners prefer an off-site business structure because of the freedom and access to all essential resources. But delivering food to different event locations can be overwhelming. We understood the different factors you need to consider for starting a catering business and learned about its multiple benefits.
Referring to an 8-step process, we hope now you won't have difficulty while launching your new catering business. We recommend you use Upper Route Planner to minimize the route planning job whenever you are out to provide catering service to different locations. Book a demo with us to know how Upper can be a go-to tool for your catering business.