The meal kit delivery industry is one of the most innovative businesses to have developed over the past few years.
It is significantly convenient and allows people to enjoy homemade meals in the easiest way possible.
Not only are meal kit services customizable, but your experience is also limited only by your imagination. meal kit services represent how technology impacts lifestyle and how convenience has become a great deciding factor in consumer behavior.
So, without any further delay, let us glance at the top 10 meal kit delivery business statistics and trends of 2023.
Industry Stats and Growth Projection
Before we see the meal kit delivery trends, let us take a quick look at the industry stats and expected growth for 2022:
The meal kit delivery business is valued at an approx $5 billion. 
Around 17% of American consumers have subscribed to meal kit delivery services at any point. 
Of all the subscribers, around 90% recommended meal kit delivery to other individuals. 
Approximately, 25% of individuals dwelling in cities have opted for meal kit services. The percentage stands at 14% for rural individuals. 
Around 26% of the Gen X populace has attempted to opt for meal kit services. 
Around 29% of the millennial populace has tried to opt for meal kit services. 
It is estimated that the meal kit delivery industry will be $11.6 billion by 2022.
Top 10 Trends Associated With Meal Kit Delivery
1. Sustainability commitment
Meal kits are far more environmentally friendly than grocery shops. True, meal kits include packaging materials like plastic; however, the packaging has a minor influence on the environmental impact of the meals.
In terms of carbon footprints, emissions from food processing and distribution, agricultural equipment, and fertilizer production outnumber those from packaging used to keep food fresh.
However, many customers continue to demand improvements in packaging, such as fewer plastics, more biodegradable packaging, and insulation created from recycled materials.
The meal kit sector is anticipated to undertake modifications in 2022 to ensure the long-term viability of its services, particularly in terms of packaging and shifting customer opinions.
2. Diet specialization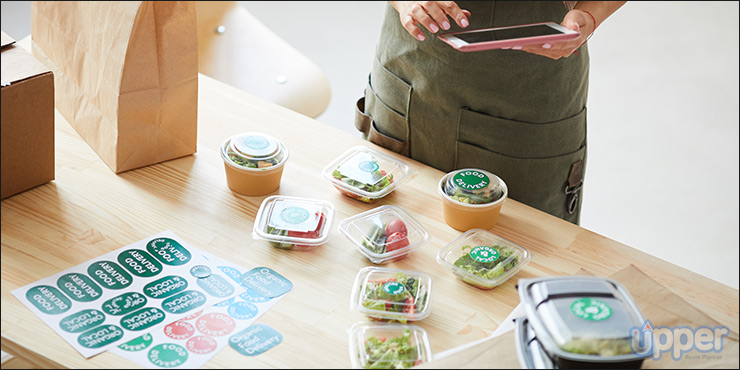 Many individuals choose meal kits because they make it easier to stick to a diet. The meal-kit business has taken notice of this.
In reality, Blue Apron and Weight Watchers formed limited cooperation in 2019. Other kit services are focused on certain diets.
Some meal kit providers, for example, include keto, paleo, or vegetarian meal plans. More meal kit providers focusing on specialty diets are expected to emerge during the coming year.
3. Organic foods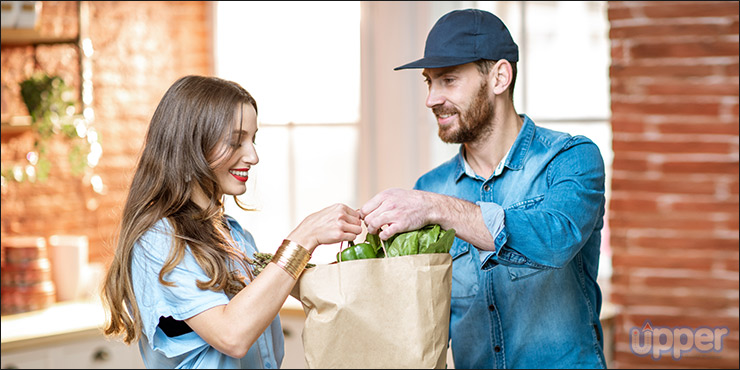 Many customers are interested in eating purely organic foods as a result of current health trends and environmental concerns.
This is something that the meal kit industry knows quite well. Organic foods frequently have a few traits, despite the fact that organic agricultural requirements vary by country.
Ecosystem protection, water supply considerations, and biodiversity are among them. Organic ingredients are sometimes difficult to come by at supermarket shops. Meal kit services, on the other hand, take care of this problem.
4. Catering to lifestyle choices
Another emerging trend in the meal kit sector is appealing to and adapting to individual lifestyle choices. For example, a vegan lifestyle necessitates the avoidance of meat and other animal-based foods.
As a result, preparing basic meals frequently necessitates the use of unusual items. Meal kits make it simple to live a vegan diet while also providing a wide range of options.
Meal kits can also accommodate other lifestyles, such as those that demand quick or easy cooking but do not necessitate particular ingredients or those that avoid certain foods.
5. Increased meals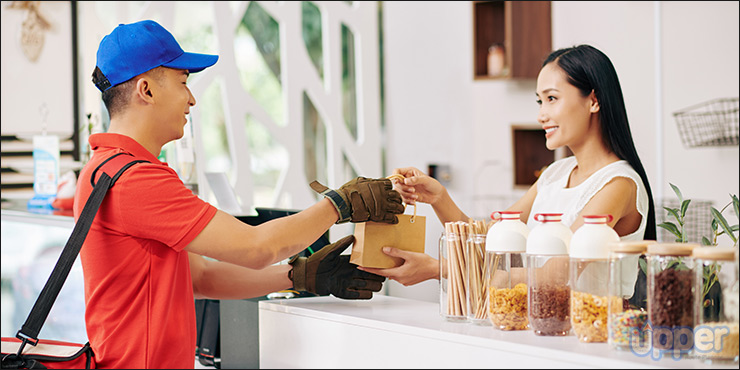 Meal kit services' main selling point is the amount of time they save you. Instead of having to figure out what to eat, find a recipe, go to the store, and so on, you can just order your meals and have them brought to you.
Most meal kit providers, on the other hand, just serve dinner. Breakfast and lunch must still be purchased. This casts doubt on the time-saving idea.
6. Competitive pricing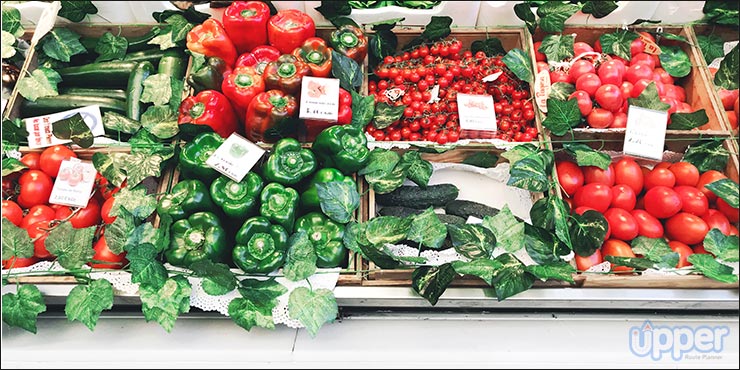 Consumer pricing in the meal kit service is more competitive as a result of improved logistics and automation procedures that reduce operating expenses.
Although meal kit prices have been somewhat costly in the past, several businesses, such as EveryPlate and Dinnerly, have discovered methods to reduce expenses, providing more competitive pricing.
As many meal kit services struggle to attract and retain clients, owing in part to their high prices, we should anticipate more meal kit services to explore methods to reduce costs for a wider appeal.
7. Pre-made meal choices
Convenience is another significant selling element for this sector. Meal kits used to only provide you with ingredients and a recipe to follow, and you had to prepare everything yourself.
Even though it was convenient, it still needed time to prepare, cook, and clean up. Pre-made meal packages have recently gained popularity.
These are ready-to-eat and don't require any prep or cleanup. We can bet that the next generation of meal kits will eliminate the need for prep and cooking.
8. Large companies buying smaller ones
The practice of large corporations purchasing small businesses has become increasingly popular in recent years. Chef's plate, for example, was purchased by Hello Fresh, and GoReadyMade was purchased by Freshly.
The larger meal kit firms are growing their operations while simultaneously reducing competition by buying smaller ones. Acquisitions and mergers are likely to occur as meal kit businesses continue to grow and need to be profitable.
9. Extended delivery services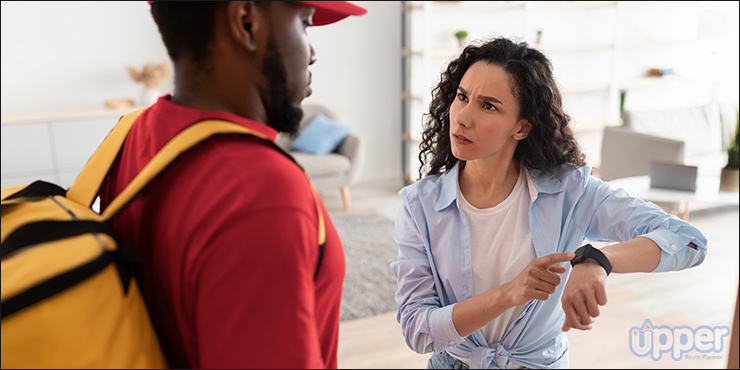 Another reason some individuals choose this service is the ease of delivery. As a result, several meal kits are starting to provide longer delivery times.
Some meal kits come at various times throughout the day, making them suitable for breakfast, lunch, or supper.
10. Outside investments
Meal kit businesses were first supported by large investments. However, some of these businesses, particularly those that specialize in a certain field, are increasingly looking for outside capital.
Purple Carrot, a plant-based company, raised $12.8 million in finance, while Sun Basket received $125 million in outside capital.
Challenges Associated With Meal Kit Delivery
For the expansion of the market reach, meal kit providers are now aiming to cooperate with grocery retailers. Customers want to see their meal packages in stores. Thus this is the case.
As a result of these issues, meal kit firms are under more pressure to offer cost-effective home deliveries.
Below we have highlighted some key challenges:
1. Keeping delivery windows open
Meal kit delivery providers rely heavily on time. The delivery timetable is affected by traffic congestion, parking, road closures, and vehicle breakdowns, among other things.
Customers want ready-to-cook meals to arrive within their specified time frames. Meeting delivery timelines while dealing with various on-the-ground restrictions is a major problem.
2. Customer retention is important
The meal kit delivery business is becoming increasingly crowded, making it difficult for meal kit firms to keep their customers.
Customers' preferences are always shifting, making it difficult to retain a stable consumer base. As a result, meal kit providers must be adaptable and responsive to changing consumer preferences.
3. Costs of last-mile delivery are on the rise
The expense of last-mile delivery is one of the most significant obstacles for meal kit delivery providers. They must deal with 'hungry' clients' needs.
Increasing the workforce to meet this problem comes at a cost, such as idle expenses, fuel costs, and maintenance costs, among other things.
4. Flexibility
meal kit delivery services must cope with a variety of consumer delivery choices. Some clients may request rush delivery, while others may choose to have their items postponed.
As a result, meal delivery firms have the issue of responding to personalized delivery demands quickly and swiftly.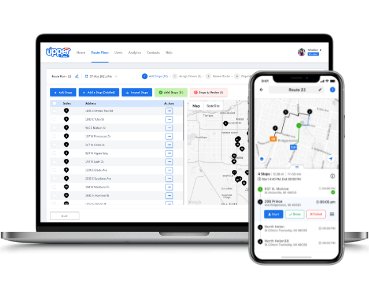 Upper Route Planner
A Simple-to-use route planner that every one is talking about.
Save up to 95% of planning time
Save up to 40% of time on the road
Plan 500 stops at once
Advantages of Entering the Meal Kit Delivery Business
Surely, you may go to the grocery and get all of the components for a home-cooked supper. As a result, you may be asking why anyone would sign up for a meal kit service. In general, there are a number of benefits to using a meal kit service.
For example, you will be served delectable, varied, and intriguing dinners. There's less of a possibility that leftover materials will go to waste. Ingredients that are rare or difficult to get by are more readily available.
Healthy eating is now an easy option due to meal kit services. Finally, for some people, traveling to the supermarket and physically shopping for the necessary items is simply too inconvenient.
FAQ
Meal kit delivery is a service in which businesses create weekly meals and send all of the materials to the client, saving them the time and effort of going grocery shopping.
With the help of route planning, you can optimize the routes for meal kit delivery without causing any disturbance to your delivery routes.
With the help of real-time visibility, you can track meal kit delivery in real-time to see the ground movements of the fleet.
By conducting effective dispatch planning, you can reduce the idle time for meal kit deliveries while increasing the maximum number of tasks.
To optimize the meal delivery, you must opt for an optimization software that automates all the key processes associated with the meal kit delivery.
The best method is to seek electronic proof of delivery to make sure the meal kits are delivered safely.
Meal Kit Delivery Is Now a Must!
Meal kit delivery is increasingly becoming popular amongst people. If your plans are to open your own meal kit delivery business, then you are on the right track.
But before you embark on this fabulous journey, make sure you are well-prepared.
With Upper Route Planner at your disposal, you can now plan routes for your meal-kit delivery business and optimize them for faster deliveries. Moreover, the software is helpful in planning efficient routes with multiple locations in just a few clicks. With Upper Route Planner, you can plan routes and get the following benefits:
Save up to 95% of your planning time
Serve 40% more customers by optimizing time spent on the road
Get an eagle-eye view of your delivery operations
Get your free 7-day trial now to see how it is helpful to your business.