Key Takeaways:
Do market research to determine your potential clients and the level of seal coating demand in your area.
Get the required licenses and insurance, and keep up with current trends of the industry.
Invest in high-quality equipment and learn how to use and maintain it correctly, to guarantee the finest outcomes for your clients.
Create a professional online presence using social media and a website, and think about spending money on online advertising to attract new clients.
If you are looking for an easy-to-adopt business with a stable income? Then, the seal coating business will make you say wow. It is a growing industry and is forecasted to value $609.3 million by 2024. The demand for sealcoating may not sink in the near future, so it is a good deal to start.
However, coming up with a new business takes a lot of hard work to perform and manage seal coatings. Here, we have covered everything that you should know while starting a seal coating company. From making a business plan to marketing your business, we will discuss how to start a seal coating business.
So, before we start how to build a successful sealcoat venture; let us first understand what sealcoating is all about.
What is Sealcoating?
Sealcoating is the process of applying a protective sealant to the surface of asphalt pavement. It helps to protect from damage caused by vehicle traffic, population, sun, and water.
Sealcoating is applying liquid products to asphalt to protect them from UV rays. It helps to add an extra layer to protect them from road damage and fill small cracks, holes, and prevent running water.
For instance, the spray would be enough for a small mile. If it is for a larger space, you will require a machine. Eventually, it helps to extend the life of asphalt surfaces, such as parking lots, driveways, and roads.
8 Steps to Start a Sealcoating Business
If you are keen to start a sealcoating business and want to achieve great success right from the start, you just need to follow these 8 simple steps.
Step 1: Effective business plan
There is no point in driving a car if you do not know your destination. Likewise, before starting a new sealcoating business, you should have a business plan ready to follow.
So, how to generate an effective business plan?
Things to include while creating a business plan for sealcoating business :
Do your own research– Doing market research will take time but will give you a clear picture of the competition, how the market is performing, what customer is demanding, and who will be your target audience.
Determine business model- Decide what type of services you want to offer, your business name, and pricing charges to the potential customers.
Plan financial structure- Project your startup costs and estimate the expenses and income you will require in the first few years of business.
Identify challenges and build strategies– Every business has some drawbacks, thus it is vital to identify risks and challenges that you will face while starting a sealcoating business. As a result, find solutions and create strategies based on that.
Plan an executive summary– List out all essential key points of the business plan. Jot down clearly and in a proper format because it summarizes your plan.
Step 2: Obtain license and permits
Your sealcoating company is not official till you register your business. Until you do not obtain licenses and permits for your company, it will be considered illegal and no customer will approach you for work.
So, what is the process to get the license and permit for sealcoating business?
Here are the primary steps to take to obtain the necessary licenses and permits for your sealcoating business:
Register your business– The first step is to fill out the form to register your business by filling in articles of incorporation or local legal authority.
Choose business legal structure– Before obtaining a license, you will need to choose a business legal structure, such as the sole proprietor, partnership, LLC, or corporation.
Get a tax ID number- Apply for the Employer Identification Number (EIN) from the IRS website. It is required for employees to file tax returns.
Apply for a business license- Contact your local administration to apply for a business license.
Obtain necessary permits- Sealcoating business permits are required to perform a few specific tasks. However, it is different in every state and city.
Step 3: Apply for insurance
To protect your business from unwanted expenses, you must acquire insurance for your sealcoating business. The following are the types of insurance to apply in the asphalt maintenance business.
General Liability Insurance: This type of insurance covers protection for property damage, employee injuries caused by business, legal fees, and medical expenses.
Commercial Auto Insurance: This type of insurance is used for vehicle damage and covers costs for an incident that took place because of transport, equipment, and materials.
Workers' Compensation Insurance: This type of insurance is for workers who are injured or become ill because of work. It is used to cover medical expenses and lost wages.
Pollution Liability Insurance: This type of insurance provides protection against damage to the environment because of sealcoating equipment or materials.
To apply for insurance, you need to contact an agent or experts with years of experience in sealcoating jobs. They will help you to select which insurance to get, the coverage requirements, and quotes from numerous insurance companies.
However, the information for insurance, costs, and requirements will be different; depending on the location and scope of your business.
Step 4: Acquire equipment and materials
Equipment and materials are very crucial for the sealcoating business because without them businesses cannot function. Moreover, if sealcoating businesses do not use proper equipment, then their projects can fail.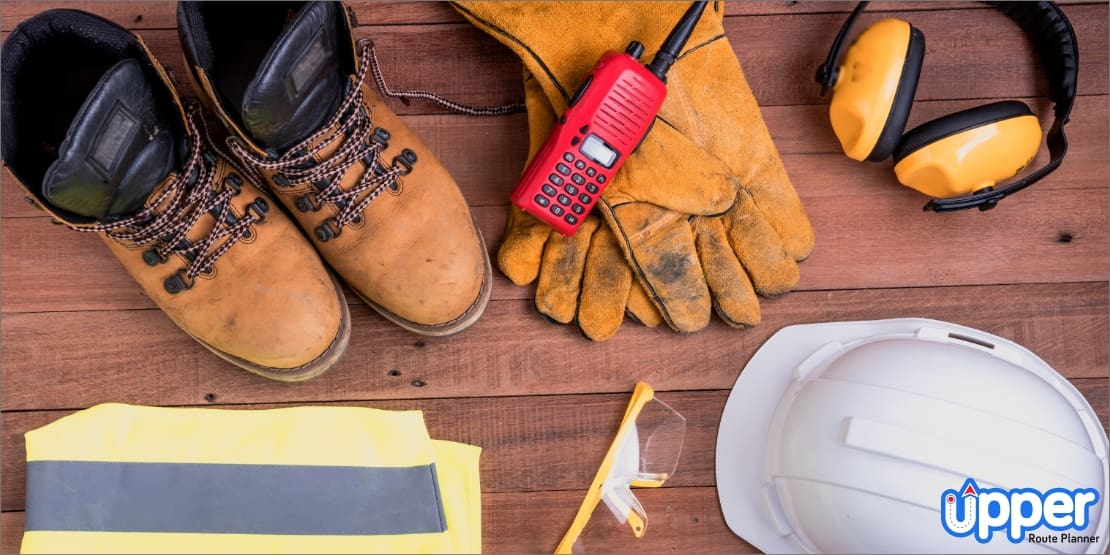 Sealcoating spray system– You can seal the surface while walking with the sealcoat spray system. It is ideal for large or commercial ​​property owners for sealcoating.
Commercial grade sealer- This material helps to cover the surface smoother and more efficiently. It can be used in every project.
Power washer– It is a sealcoating machine used to clean and prepare the surface before applying the material on the roads.
Sealcoating tank– A tank that holds the material and allows it to apply on the surface smoothly.
Truck and trailer– A reliable truck requires you to hold material, spray the material onto the asphalts and move items from one place to another. A trailer needs to pull and handle the weight of the equipment.
Crack filling machine– A machine required to fill and repair the cracks in the surfer before applying materials,
Brooms and squeegees– They are used to spread the materials and remove excess material from the surface.
Line striping equipment– They are used to paint and mark lines on the surface after the material has been applied to the asphalt sealer.
Sealcoating material– Power brush and handle, spray wand, coal tar, asphalt emulsion, and acrylic are primary materials used for sealcoating.
Safety equipment- It includes items such as safety glasses, gloves, hats, and jackets to protect the workers from potential hazards.
Pro tip: The sealcoating materials usually consist of a mixture of asphalt, water, and different other additives, such as fillers and pigments.
Step 5: Establish relationships with suppliers
Do you know how to get the best material? By buying it from suppliers. It is important to maintain a good relationship with suppliers for a successful business.
It is also because they will help you to obtain high rich-quality materials. They will help if you require material and equipment urgently, For instance, if you need a sealer and cracker filler, you can contact them and get it.
Suppliers make your work easier and less inconvenient with their material supplies. Also, they will negotiate better prices, so you will save costs as well as improve your profit margin. Moreover, building a relationship with a supplier will help you to get on your hands on new products, tools, and technologies.
Step 6: Hire skilled professionals
Sealcoating can be a one-man army job only if you have one task. To perform larger, you need to build a team and hire skilled professionals for it. Also, as a business owner, you already have too many tasks to perform.
You need a team to delegate tasks and are skilled enough to work on time and efficiently. How to find it? You can post on the internet, saying you are looking for a seal coater, or use third-party websites to recruit professionals.
Moreover, while recruiting, ensure that they know their work properly because it is a waste to hire them. If you are hiring for residential then make sure they know about it because in the driveway sealcoating business there should not be a single complaint.
Experienced and skilled employees will provide excellent customer service and give quality services to the customers. Hence, it makes it easier to manage and helps to grow the business.
Bonus tip- Professional does not require any degree to become a seal coater.
Step 7: Build your own website
Whenever you are approaching a job, you show your portfolio about experiences and what you do, right? Similarly, a website is a portfolio for the companies. Now, everyone searches online whenever they require a seal coater, and having a website makes it easier for them to get in touch.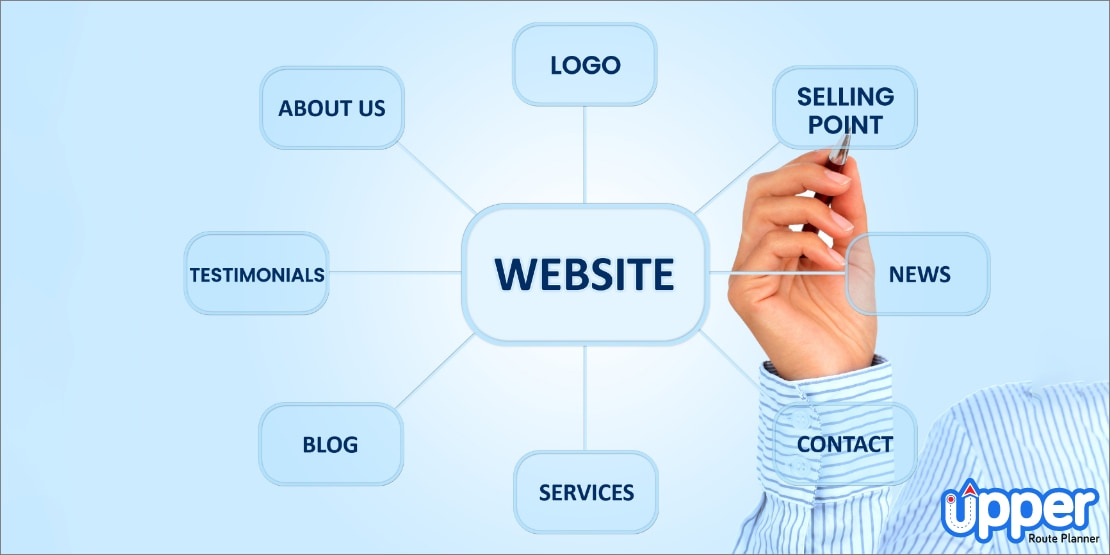 A website can help you to increase visibility to attract new customers. Also, it will indicate that you are a reliable and credible business. Include the below points in your website:
Your company name
Types of services
Testimonials of previous customers
Unique selling point
Contact information
Remember you need to show how your company is different from competitors and what makes you stand out from them. Hence, to create a brand identity it is vital to build a powerful company website for your sealcoating business.
Step 8: Market your business
Once you are ready to launch your new business, it is time to advertise them. First, you need to plan and create a marketing strategy for the sealcoating company. Here are a few marketing strategies to promote your business:
Networking – Attend local events and seminars and promote how you own sealcoating business and services.
Social media – The easiest way to connect with customers is social media. Flaunt your work, post about your services, and your business structure.
Referral program – Ask existing customers to refer your business to other people. Offer them coupons or discounts as referral codes.
Email marketing – Create an email list; send newsletters and promotional activity to potential customers to keep them updated about your business.
Search engine optimization(SEO) – Optimize your website for the website to increase visibility and higher rank. Also, get your business listed on Google My Business.
Different Types of Services in Sealcoating Business
Launching a new sealcoating business also means you need to choose which sealcoating services you want to get into. Therefore, the following is the list of different types of services in a sealcoating company.
Residential services: This type of business provides services for residential sidewalks, driveways, and patios.
Commercial services: This type of business provides commercial properties, such as office buildings, parking lots, and commercial spots.
Industrial services: This type of business includes industrial properties, such as warehouses, factories, and distribution centers.
Municipal services: This type of business provides services for the government and applies a sealcoat on public roads and highways.
Line striping: This business provides line striping services for parking lots, roads, and other paved areas.
Maintenance service: This type of business provides maintenance services, such as applying a sealer, crack filling, and repair for both commercial and residential customers.
Let Your Team Wrap Up Sealcoating Work Early Following Routes Less Traveled
When you are starting a new business, you already have too many things on your plate and want to accomplish desired goals. And doing everything on your own could be overwhelming. However, you can save your time and money wisely by using automated route planning software.
With Upper, you can accomplish your projects on time using its unique routing features. It never asks you to spend more time putting each address manually as you can import addresses directly by using Excel or CSV files.
Amid the busy work timeline of sealcoating business, you can schedule multiple routes in advance. Using route planning software, a business owner can add unlimited stops to their route plan. Once done, you do not need to worry about reminders as the route planner will notify work on the scheduled date.
In a nutshell, from planning routes to achieving project targets, Upper is an all-in-one solution for your sealcoating business.
Reduce Your Traveling Time from Hours to Minutes
Never let a lengthy route planning process affect your sealcoating business. Get efficient routes from Upper and forget about getting stuck in the traffic.
Try it for Free

FAQs
It costs approx $5,000 to $10,000 to start a sealcoating business. However, it depends on the size, use of material and equipment, number of employees, marketing, insurance, and type of services.
Yes, sealcoating is a profitable business. On average, a sealcoating business makes $40,245/ per year. Sealcoating does not require huge capital and is neither a high-maintenance business. Thus, you can own business like sealcoating with simple materials and equipment.
You can find customers online by networking, social media, search engine, and advertising. Not only prospective clients but also you can meet industry experts by attending local networking events and seminars for sealcoating business.
Conclusion
On a conclusive note, sealcoating is a profitable business with lots of opportunities. Starting a sealcoating business would be a good choice as it provides flexibility, guaranteed work, high-quality service, and of course, a good profit.
We discussed the above mentioned steps in this blog so that you can get the right start to your desired business. And to do so, we recommend you adopt Upper Route Planner to ease your daily routing process and make your work more efficient. Sign up for a 7-day free trial to avail its benefits.