Key Takeaways:
Conduct market research to determine the degree of demand for solar panel installation services.
Get the required permits and certificates for the installation of solar panels and keep up with local and state laws.
Be abreast of the most recent advancements in solar panel technologies and installation methods, and spend money on ongoing education and training for both you and your staff.
Develop connections with regional solar panel distributors and producers to find trustworthy providers of machinery and supplies.
Getting started with a solar panel business is a very ambitious move that takes a lot of confidence to enact. However, turning it into a profitable business is quite the endeavor. If you think you have what it takes to be a successful solar panel company then think again. This is because you're expected to deal with any issues that may affect your solar panel installation process.
There will be times when you're expected to deal with situations that require you to do things such as welding, roofing, plumbing, dealing with individual contractors, and even understanding the local grid.
Solar panels might be simple to understand but, the business of solar panels is a totally different animal. As soon as you step into the business side of solar panels, you'll be met with competitors willing to pounce on you to make sure that their business is the one that is seen flourishing.
Before we go ahead, let's take a quick look at how to start a solar panel business and make money.
About the Solar Industry
Going in blind into any industry without any business ideas is a grave mistake. An entrepreneur's primary responsibility is to be a subject matter expert to ensure that they have the utmost clarity. This is why you must understand what your solar business is all about.
Responsibilities of a solar installation business
A solar installation business is someone you call when you need to have solar systems installed. Usually, such installation businesses deal with clients that need renewable energy like solar energy in residential areas.
Since these installations are usually in residential areas, solar panels have to be installed on roofs. So solar panel installers are expected to be licensed to deal with roofing and plumbing. With such massive upfront requirements, an individual is very likely to ask, "what's in it for me?"
Future prospects
Renewable energy sources has become quite the norm when it comes to development projects across the globe, with residential clients making a fairly big chunk of the consumer base. Why wouldn't one want to replace electricity usage with a renewable yet reliable solar energy system?
This trend has been rapidly expanding globally thanks to solar manufacturers constantly innovating and reducing the price of solar cells and other solar technologies. The goal for most of these manufacturers is to sell as many panels as possible.
With such a ripe opportunity at hand, it is no wonder that a lot of people are taking advantage of it and starting solar panel installation businesses.
Why you should start a solar panel business
As previously stated, there are a lot of people looking to capitalize on this opportunity. This means that you only have a small window of time to enter the rapidly growing industry. It is only a matter of time before the major players are consolidated.
Luckily since the industry is still expanding, a local solar panel business can easily capture their regional solar market. There is money to be made if you're able to do the same. If it sounds good so far, then you must be wondering what it takes to start a solar business.
How to Start a Solar Panel Business?
Get ready for the laundry list of things that you'll need to get started. The solar panel installation industry is not as straightforward as people make it out to be. A solar panel installation company has its own set of nuances. Here's the list.
Step 1: Ensure that you have enough solar panels
How are you going to install and sell solar panels if you don't have any yourself? It is expected of a business to have sufficient inventory. Sufficient is the key word here, a lot of businesses tend to overspend on inventory.
A good way to negate this effect is by acquiring inventory based on the number of workers that you have hired. Why would you need thousands of panels when you only have half a dozen people to install them?
Understand the demand in your locality to better estimate the required amount of investment. A solar power company is by no means a low-investment business plan. So, be prepared for the upfront costs to be heavy on the wallet.
Step 2: Get equipment that's fit for a solar business
Here's where skimping is not an option, for if you skimp you must deal with the consequences of your equipment failing on you at the worst times imaginable. In the solar panel installation industry, tools are an essential part of the business.
This also includes logistical tools such as trucks/vans and software that will optimize your business operations. As a solar business owner, you are in charge of making sure that your customers get renewable energy at their place without a hitch.
Investing once in reliable equipment usually proves to be quite the lifesaver for many businesses. However, alongside reliable equipment, a business plan must include backups to account for any bit of equipment that does fail.
Step 3: Understand the industry and technology in-depth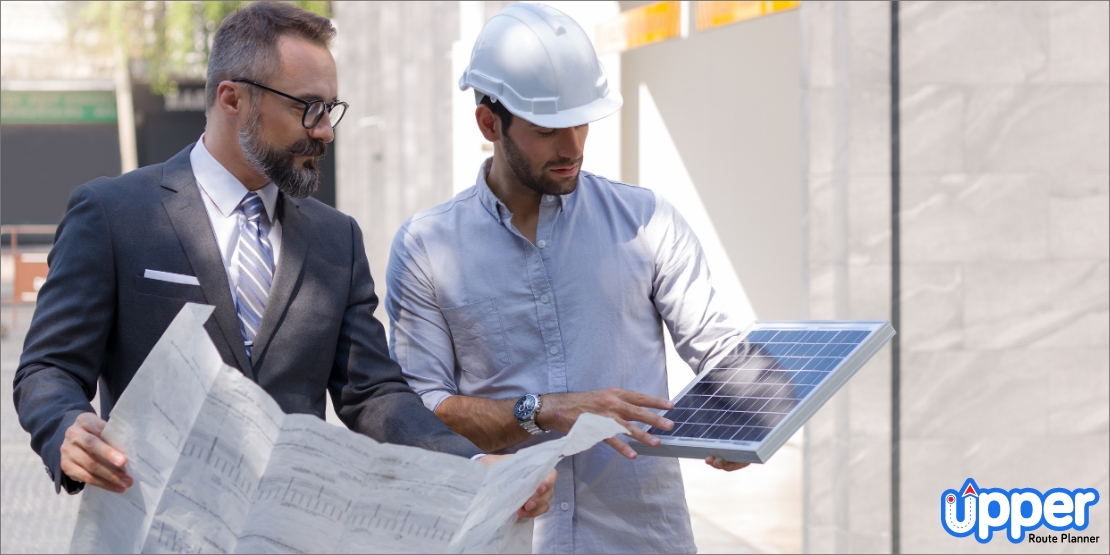 Expertise when it comes to Solar Panels is a must-have. How comfortable would you be giving your car away to a mechanic that barely knows how to start the thing? Exactly. For potential customers to choose your solar business over others you need to be an industry expert and understand the industry from the inside out.
Once you've mastered the technical side, you've won half the battle. Armed with such knowledge you know your costs, condition, and challenges. This puts you ahead of those that don't exactly specialize in the field.
Step 4: Acquire Skilled Labor
It is highly unlikely for a solar installation business to be run by one individual all by themselves. Installing solar panels is a task that inherently requires multiple workers. Although, you wouldn't want to hire just about anybody.
You need to hire employees that are skilled but also well-behaved. No amount of skill will compensate for an employee that the customer finds repulsive. Neither will manners compensate for a worker who doesn't know what they're doing. Finding balance is key to building a great team.
You need a solar installer that you can fully trust to do your bidding as they are the primary link between you and your customers.
Step 5: Know your clientele
The primary reason for any business failing is usually a lack of understanding of what exactly their clients want. Similarly, it is important for solar companies to understand the target market and needs of their clients to serve them in the best manner possible.
When it comes to solar installers, customers prefer having a hassle-free process that doesn't disturb them much and is wrapped up in an instant. A solar panel installer must understand that their customers don't like delays or complications.
Most users of solar power systems do so to reduce energy costs, so they aren't likely to opt for a solar panel system that costs a lot either. Understanding their needs is fairly simple if you understand your locality well.
Step 6: Get everything of value insured
Starting a solar business is expensive indeed. Though it would be a shame if those expensive assets were to be broken. This is why you need to get your equipment and inventory insured to cover the cost of such unexpected costs.
Arguably getting business insurance is more important as if there were any mishaps while installing panels you would be covered for the damages. Basically, any vital part of your business should be insured to ensure that you don't have to pay to replace them.
Paying out of your pocket is something that nobody would want to do for a mistake that was completely avoidable. Getting liability insurance is just as important as getting the right license. Moreover, you should also open a business bank account to manage the business expenses separately.
Step 7: Acquire the required licenses
Depending on your state you need different permits and licenses in order to legally operate your solar panel business and conduct solar installations. You might or might not also need other licenses depending on your business structure.
For example, if you operate in Massachusetts you are required to have a construction license and an electrician's license. While other states are comparatively lax when it comes to licensing they still require you to have an electrician's license if you're dealing with 120-volt electricity.
If you are mainly going to install rooftop PV systems then it is also helpful to have a roofing contractor's license as some states require you to have one for such installations.
Step 8: Market your business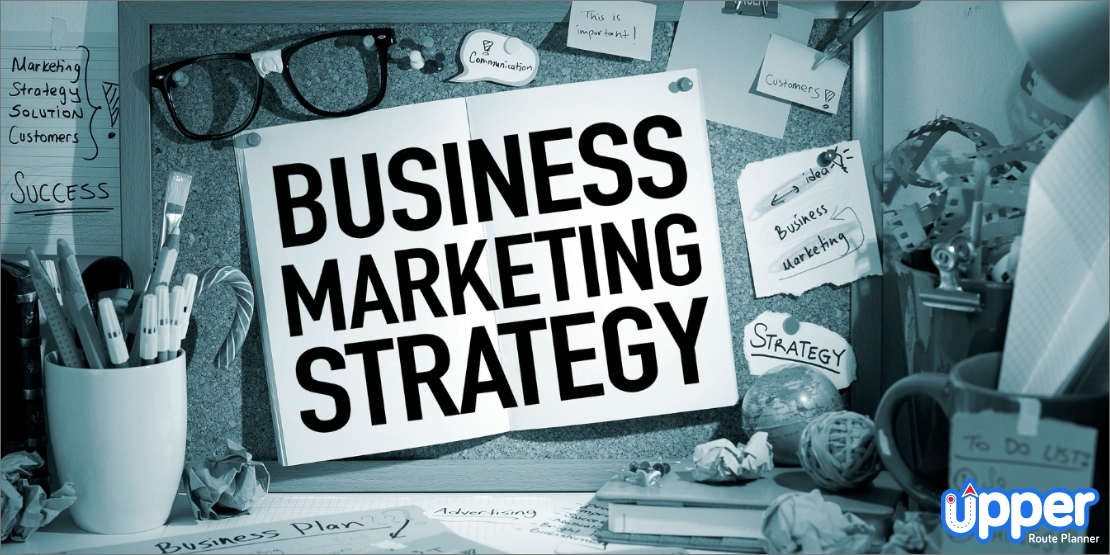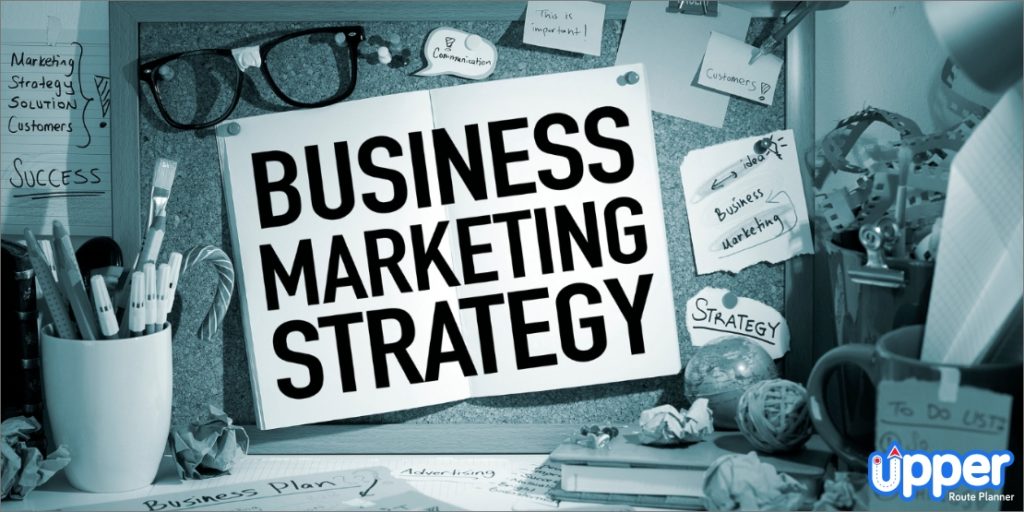 Don't expect any clients to come knocking on your door if you haven't even tried to market your business. For you to get any kind of solar sales you must focus on marketing efforts heavily. Since the business heavily relies on interacting with customers, referrals and traditional media can prove to be highly effective tools.
Market yourself in a way that mainly speaks of your expertise in the field. Though talking about financial incentives is also important. Sure most of your client base might know of all the solar tax incentives and savings but it is your job to drive the point home.
Making yourself visible online is also a priority as these days people look towards the internet for local solutions. Creating a google business account or running social media ads on local pages is a great idea to boost the number of your clients. Marketing does require you to invest some finances however it does make a difference.
Step 9: Look for investors
If you're unable to invest the amount of money that is required by a solar power company then it is not a bad idea to get investors on board with your business plan. The solar panel industry has seen a lot of consistently growing investment.
Even the biggest venture capital firms have been investing in profitable solar projects. Given that your business plan shows promise you shouldn't have a hard time acquiring investments or getting a business loan.
Challenges Faced by a Solar Panel Installation Company
Much like any other business, solar panel contractors will also face their fair share of challenges. They are usually caused because of neglectful mistakes made by a new business. We've listed a few of them so that you don't end up making the very same common mistakes when running your own business.
1. Prioritization
A lot of solar businesses prioritize things such as panel quality, maximum power delivery, and low price. While those aspects are important, they aren't the most noticeable to the customer. The aspect that matters the most when it comes to a solar panel business is customer experience.
While you could just give them free ice cream, we recommend that you gain their satisfaction by making your services as clear and linear as possible. Your job is not only to install solar panels but also to ensure that the client is at ease and isn't bothered much by the process.
Such an order of priorities will not only help you retain the customer for longer. It will also make the customer more likely to refer your company name to other individuals that are looking to get solar power.
2. Untrained workforce
The most common reason for a botched solar installation is human error. As previously stated, having the right skilled workforce is imperative for a solar panel installation business to succeed. Remember that a worker's job is not complete by just having the panels installed.
With solar installations increasingly becoming common you will have to stand out from the competition and build a positive reputation to boost your solar sales.
3. Poorly made route plans
You'd expect a solar company to be good at installing solar panels but unfortunately, that is not the case due to poorly planned routes. The biggest gripe coming from customers is usually the amount of time it takes to get the job done.
Such delays are very frustrating and can damage the reputation of your own solar panel business. The time lost to bad planning is often overlooked by countless businesses but it does reflect in their overall sales and efficiency stats.
Business owners can never hope to reach their epitome without proper optimization. Thankfully you can avoid almost all route planning issues with the help of Upper.
Solar Installation Trips Made Faster with Upper
If you've dealt with planning routes, then you know how much of a menace it can be. Not only is it time-consuming and complex, but it is also inaccurate. Now couple this with accounting for service times and transit times to see how much time it would take for anyone to craft the perfect route.
These issues are a matter of the past, thanks to Upper. With Upper, you can create perfectly planned routes that account for almost anything that you want faster than ever! With One Click Dispatch, creating a highly accurate route is perhaps easier than ordering a pizza. Uploading and sharing data is just as easy with our API Integration which allows you to get the information that you need at lightning-fast speeds!
Upper also allows you to plan trips months in advance! This is especially important for a solar panel business where you have a wave of clients booked for future installations. You can also prioritize stops based on their urgency to customize the routes to best match your plans!
In fact, U.S. based solar installation company Sunbility used Upper Route Planner. The automated route planning process helped to find the best routes for their technicians. With Upper, they could complete their jobs 75% faster than before. Additionally, Upper helped them get 3x service calls for solar panel installations, thereby growing their business.
Upper takes your services to the next level!
Planning routes has never been easier thanks to Upper! With Upper by your side, you can rest easy knowing that your routes are perfectly planned.
Get Upper for Free

FAQs
A solar business requires a hefty amount of startup costs as investment typically around $50,000. The bulk of this investment will be going to hard assets such as inventory and equipment.
Indeed! It is a high-investment business though given the current growth of the solar panel market it should be quite a profitable venture for a lot of individuals.
The lifespan of a solar panel is variable depending on the manufacturer but most solar panels typically last for an average of 25 years. Their primary reason for degradation is natural wear and tear caused by weather conditions.
Conclusion
The solar panel industry is one that is rapidly growing across the globe. In such a market your best bet is to deliver consistently good services in order to build a reputation that carries your brand image for years.
Customers in this industry expect the quickest and finest services within their budget and it is crucial for you to meet those expectations to the best of your abilities. You will have to face difficult situations, but you will have to learn to deal with difficult customers in order to get the job done professionally.
Having Upper by your side will quickly prove to be a necessity once you start planning routes by yourself. Optimization is the key to maximizing the potential of any given delivery business.