Key Takeaways:
The average salary of USPS drivers depend on their service area and years of experience.
Health insurance and a retirement plan are the main benefits of being a USPS driver, as USPS believes they are an important part of their workflow.
USPS drivers must undergo certain tests and participate in a training program before they start working.
United States Postal Service (USPS) is in charge of delivering mail to both people and businesses across the US. You must have heard about UPS and FedEx, right? Well, there were introduced in recent years. Meanwhile, the USPS dates back to the early years of the US's history.
USPS hires different types of workers, which include postal service clerks, mail sorters, mail carriers, etc. Currently, USPS has employed more than 335,540 across various US states, and the average salary differs for each position. The postal service pays its postal workers based on the union-negotiated pay scale, considering overtime and Sunday premium pay.
Are you aspiring to join USPS as a truck driver? Then knowing the median USPS driver salary and the minimal requirements to become one is important.
This article has covered everything you must know about mail couriers and their work in brief. Now, let's get started.
What are the Responsibilities of a USPS Truck Driver?
The roles and responsibilities of a USPS truck driver are:
Deliver packages to businesses or residences within a designated location

Before loading the packages into the truck, you must inspect the packages for damage and defects before loading them into the truck

Read maps and other written materials to determine accurate delivery locations

Operate the vehicle with a lift gate or ramp system to load and unload packages

Communicate with dispatchers about the delivery status and any problems with deliveries

Maintain accurate records of package deliveries made during each shift

Perform the necessary maintenance on the truck, including tire rotations, oil changes, and brake adjustments

Follow safety procedures while driving to ensure the truck's safe operation

Place the packages into storage areas located in businesses or residences
How Much Does a USPS Driver Make?
According to the Bureau of Labor Statistics, the average USPS truck driver's salary, or, in general, the mail carrier's is $ 54,370 per year. On an hourly basis, the mail delivery driver's average salary is $ 26.14. The lowest salary of USPS driver wages is $8.41 per hour.
The postal service offers a salary based on education, experience, skills, and location, and you can find more salary information on the US Bureau of Labor Statistics website.
As a United States Postal Service mail delivery driver, the most common you will encounter is finding the short and quickest route to deliver the packages.
To fix this problem, we suggest you a smart way to plan and optimize the route planning and scheduling work. Sign up for the Upper Route Planner software, enter the address details and let the software take care of your route optimization and give you the best one.
Get Optimized Routes for Your USPS Deliveries
Create your multi-stop delivery schedule in advance, achieve your delivery targets, and get home earlier.
Try for Free

How to Become a USPS Driver?
To become a USPS driver or a mail carrier, you must take the below-given steps:
1. Get a GED or high school diploma
To become a mail carrier, you must get a General Equivalency Diploma(GED) or a high school diploma.
Though the minimum age requirement for this position is 18 years of age or above, even a 16- or 17-old graduate is still considered eligible for this position.
2. Must meet the job requirement
Some minimum requirements you must meet to become a mail courier are:
Physical standards
Mail carrier job entails carrying heavy packages and delivering them to different houses. So, one must comfortably walk, knee, bend or push; in short, be physically fit. And, must lift at least 50 pounds regularly.
Some mail carriers working in cities may have to walk 10 miles daily. So, these physical standards must be met to become a mail carrier.
Driving record
Though you will be walking and carrying the mail packages, you must know to drive the vehicle to the location first and then only carry out the delivery work. So, you must have a clean driving record for five years in any US state where you received your driver's license.
Drug screening
You must pass the drug test to ensure you don't use any illegal substances.
Criminal background checks
The postal service is a federal job. Therefore, you must pass a criminal background check to become a mail carrier.
Medical assessment
You must pass a physical assessment that determines you are healthy and can perform the physical work required as a mail carrier.
3. Pass the postal exam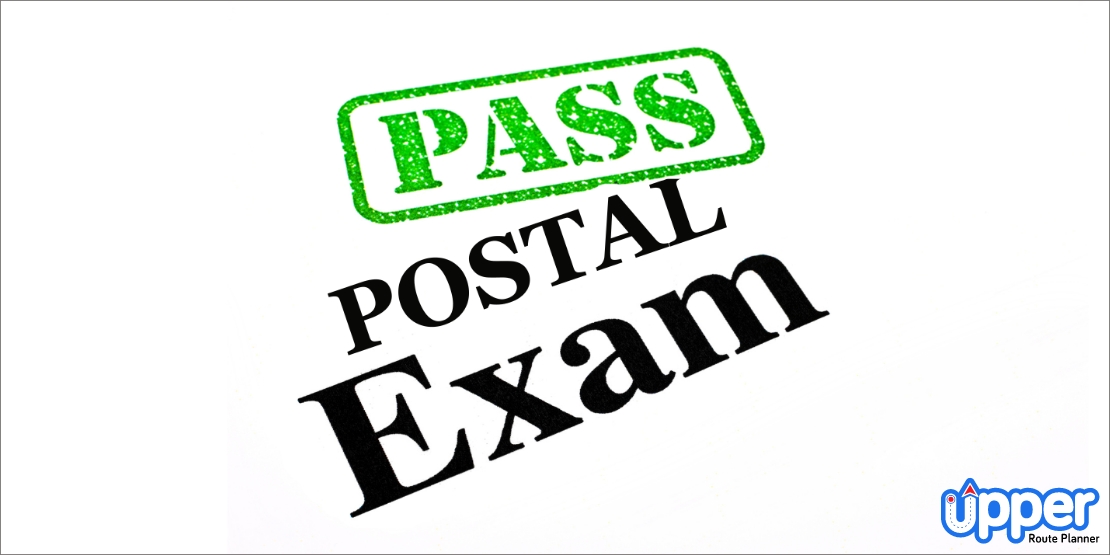 The postal exam is also known as the 473 postal exam, which has four parts:
Forms completion tests your efficiency in filling out forms.

Address cross-comparison to test your ability to check and type an array of addresses.

Memory and coding to determine your memorization abilities.

Personal characteristics and experience to test your physical and mental ability.
Though some exam parts can be done online at home, you must schedule a testing appointment at an approved site to complete other parts. Each exam portion requires an hour to complete.
4. Complete the interviewing process
You get eligible for the interview if you have successfully cleared the above levels with a high score.
Note: Even after scoring high marks, if you aren't invited to complete an interview, you can still apply to the mail carrier position for up to six years.
5. Get additional training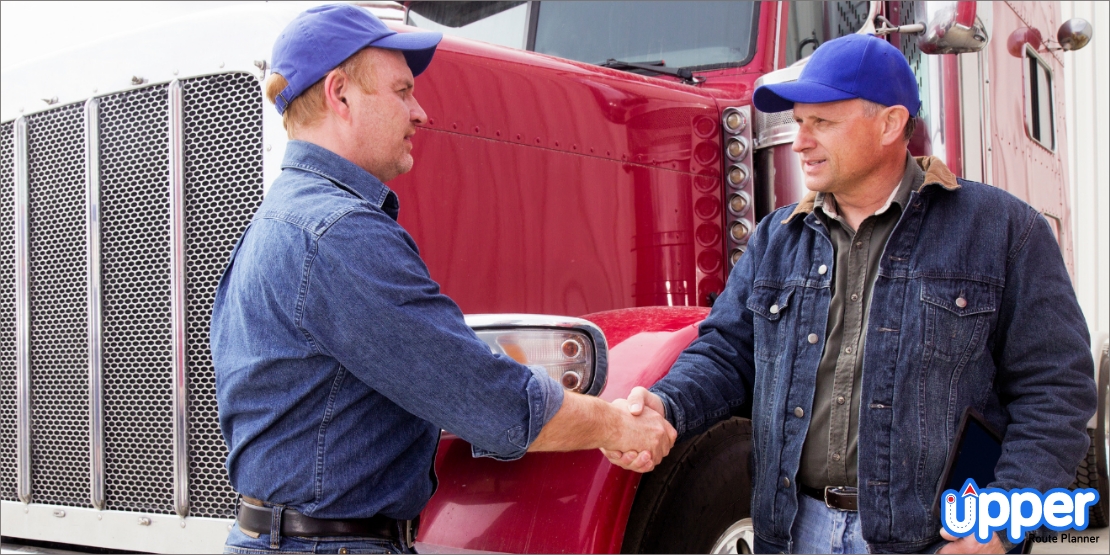 After getting placed as a mail carrier, you must take additional training to earn promotions in the organization.
Also check: Walmart spark delivery driver pay
Utilize Upper to Sort Out Your Route Planning Issues Once and for All
Did you know that Americans commuting to and from urban cities spend 42 hours in traffic annually?
Then imagine the scenario of mail couriers who must be on the road all day delivering mail packages. If they fail to get the best route to deliver the goods, they will be stuck on the roads.
This is why USPS truck drivers must invest in the best route optimization software, such as Upper Route Planner.
Some amazing features of this robust software are:
Manage multiple-stop deliveries
In general, managing multiple-stop deliveries is hectic and time-consuming. But not anymore, because you can cut the hassles using Upper's multi-stop route planner. This feature gives you the shortest route plan to easily complete all stops.
Reduce fuel costs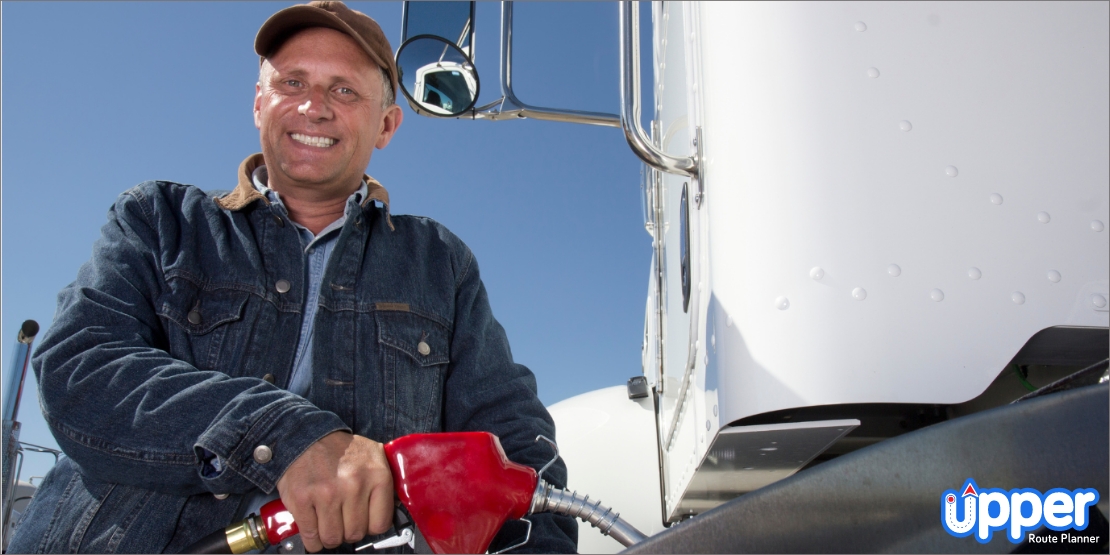 Since you can quickly reach customers by route optimization, fuel consumption is reduced. Using this software, you can simply save your gas bill by 40% by optimizing the delivery routes.
Proof of delivery
As a mail carrier, you must inform the customers about the delivery. By using Upper, you can schedule your daily deliveries, deliver them on time, and get digital proof of delivery of products to the customers.
Join a 7-day free trial to try the route planning and optimization features on Upper.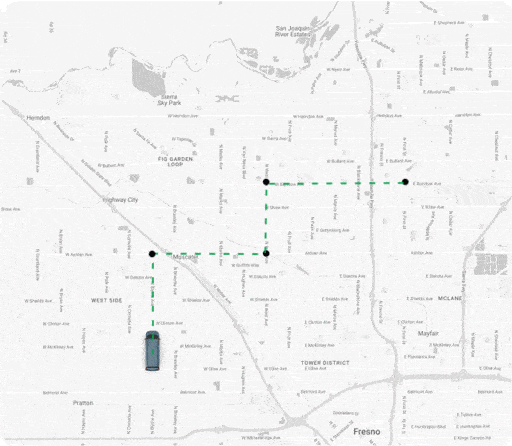 FAQs
A good mail carrier will have a perfect job routine and have good acquaintances among the people along their route. Some mail carriers handle multiple routes, whereas some handle only a single specific mail route, allowing them to make fewer mistakes or accidental deliveries.
Successful mail carriers are experienced people who are detail-oriented and avoid making common mistakes, such as delivering packages to the wrong addresses.
People often get confused between both these terms. Now let's clarify it. Mail carriers work for the United States Postal Service. So, they are federal employees. People use mail carriers to send packages. At the same time, the delivery drivers work for shipping distributors, retailers, or restaurants and deliver food, furniture, and other such goods to the customer's home.
Some top US states where postal service mail carriers get the highest salaries and highest employment are:
California

District of Columbia

Massachusetts

Arizona

New Jersey

California

Texas

New York

Florida

Illinois
The USPS mail carriers deliver mail to businesses, residences, and government offices. Their total weekly working hours are 40, which may extend based on the workload. Depending on the route, the mail carriers use a vehicle, such as a truck, or make deliveries on foot. Not only do they deliver mail and packages, but they also pick up letters and parcels from different locations.
Conclusion
The US postal service hires people for different roles, from mechanics to fix the delivery vehicles to corporate staff dealing with the business's finance, marketing, and strategy side.
Compared to the other roles, the mail carrier physically delivering the mail to people and businesses is considered best. Also, as a driver, you can plan routes in minutes and get control of your routes easily using Upper Route Planner software.
Overall, postal service employees make a decent income. However, according to Statista, since 2019, the market size of postal services in the US has experienced a declining trend due to the reduced need for letter or mail services due to digitalization.