Key Takeaways:
Businesses and customers may monitor the progress of deliveries in real time with last-mile carrier tracking, which offers visibility and transparency throughout the delivery process.
Putting tracking software and technology into use can be expensive, but it can also have a big impact on efficiency and customer satisfaction.
Insights and data from last-mile carrier tracking can be utilized to enhance logistics and supply chain processes.
Companies should think about collaborating with carriers who provide sophisticated tracking capabilities and integrate with their current hardware and software.
​​​​As per the survey by Businesswire, 90% of users actively track their online packages. The data indicates the dependency on carrier tracking by delivery businesses.
Moreover, with the rise in delivery competition, delivery-based businesses are investing in last mile carrier tracking systems to enhance their customer experience.
But, ever thought, why is it so?
Cost-effective and real-time updates of packages are the primary reasons for determining tracking systems. Let's discuss further last mile carrier tracking in this blog.
What is Last Mile Carrier Tracking?
Last mile delivery is a logistic concept indicating the package's journey from the depot or the fulfillment centers to the intended final destination, e.g., the customer's home or office.
For instance, Amazon is the last-mile delivery service provider.
Last mile carrier tracking aims to track the last leg of delivering goods as rapidly and cost-effectively as possible.
Last mile carrier tracking, therefore, is how we monitor in real-time and follow the delivery of products to their destinations. Again, there are two considerations: one from the business standpoint and the second from the customers. However, both are customer-focused that aims to streamline delivery services.
What is the Importance of Last Mile Carrier Tracking?
Last mile carrier tracking is crucial for logistic companies or those who are into delivery services. With tracking visibility, you can gain the trust of customers.
It is essential because, with increasing competition in the delivery industry, you need to provide transparency, real-time information, and a quality product to customers.
1. Real-time data
​​The significant reason for choosing last mile carrier tracking is real-time data. If a customer receives a notification about the parcel, they will look forward to it. And with the tracking system, they can identify the exact location and arrival time.
Moreover, if there is any update from the driver side, they can effortlessly notify customers about the package. So, customers know the exact location of packages from minute to minute. It also helps to build trust between the company and customers.
2. Proof of delivery
Proof of delivery or Electronic proof of delivery (E-POD) is a digital receipt that shows the package has arrived at its destination. It is vital for last mile operations because it signifies evidence of successful deliveries to their destination.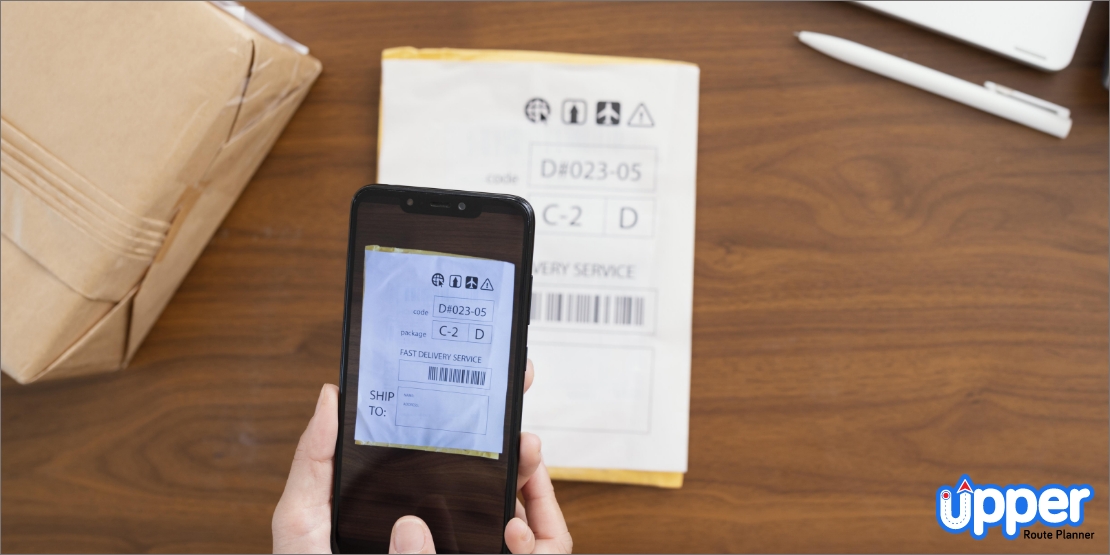 E-POD captures photos or a digital signature. Also, it allows customers to feel more control over the delivery process. Moreover, if some dispute takes place, the proof of delivery can confirm that the package has arrived to the customer.
3. Estimated time of arrival (ETA)
Not all journeys will be the same every day; some days, there will be situations, such as bad weather, road blockages, breakdowns, and traffic jams. If you have a tracking system, you can inform the customer and business owner about it.
Also, the customers do not have to worry about their parcel as they know the location, even if delayed. In the delivery business, clear communication is always better than no communication.
4. Customer-friendly delivery
A mistake in the last mile process can cost you to lose your customer to competitors. With carrier tracking, you can know what customers need to keep them happy and satisfied with your services.
Also, you can obtain insights to match their desires. For instance, you can know what time most customers prefer delivery. Also, it will help you to enhance your customer experience.
5. Tackling customer's request
In last mile carrier tracking, a customer does not have to make assumptions about delivery times. So, if the customer has different priorities, they can change the delivery method.
For example, the customer is supposed to receive a package on the 1st of January, but for some reason, the customer wants it more urgently. If the customer knows where the parcel is, they can ask the carrier company to change the delivery method to obtain faster delivery experiences.
What is the Cost of Last Mile Delivery?
The last mile delivery is vital for delivery operations, but it is expensive. The last mile delivery process will cost you around $11 per delivery. It is the most costly part of the entire supply chain because the final mile is the last leg of delivery operations.
The average cost of a delivery driver for small operations will be $1.2/ per mile; packaging mile, packaging cost $1; wage and labor will cost you around $10 per delivery; large and heavy packages will cost you around $50.
List of Well-known Final Mile Carriers and their Services
After understanding the cost of last mile delivery, let's look at a few established final-mile carriers who have built their brand in the industry with their services.
1. Amazon
Do you know anyone who does not know what Amazon is? Rarely because Amazon has tremendously grown its brand in the logistics industry; moreover, it is one of the companies that have started same-day deliveries.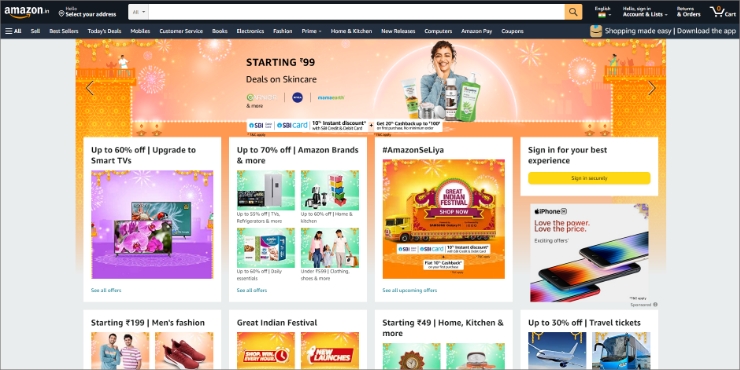 Amazon has recommendable delivery services and offers same-day, 2- day, and more than 4-day services. Additionally, it allows users to track their packages with the help of live locations, right from the warehouse or distribution center to their doorsteps.
2. FedEx
You will always find FedEx on the list of customer satisfaction of deliveries. FedEx is a global delivery service that helps to deliver local or international packages. Thus, it is popular in the world of delivery services.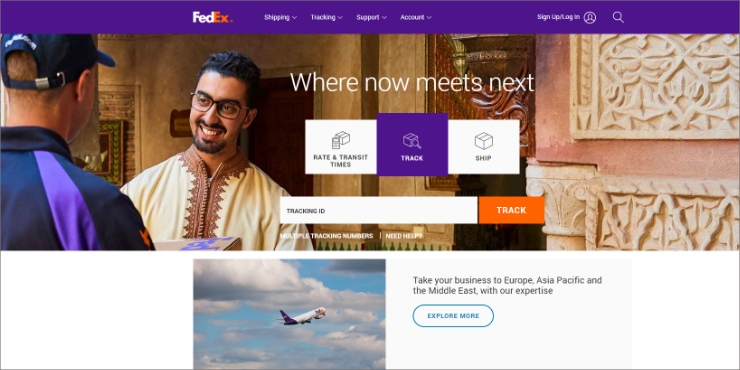 The reason behind it is their efficient operational speed and delivery to the accurate location. The courier company is safe and offers to track numbers, real-time tracking for customers, automated notifications, and barcode scanning.
3. DHL
Another famous global delivery service in the USA is DHL. The courier service offers proactive tracking where a customer gets an update about a shipping parcel via SMS notification or email.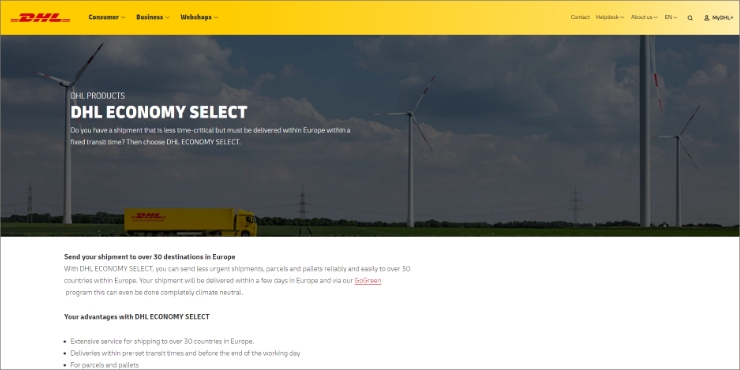 Also, it provides time-definite tracking where customers get real-time information and access to tracking packages. Thus, customers know when to expect their parcel and receive an arrival notification once it reaches them.
Last Mile Delivery Tracking for End Users
As customer expectations increase, they demand faster deliveries with more transparency. It is feasible with tracking apps, so carrier companies must implement it.
Whenever a package is dispatched from the warehouse, a customer receives an alert on their phone along with the last mile carrier tracking number. It informs them about the process and the estimated time of arrival (ETA) of their delivery.
Last Mile Delivery Tracking for Monitoring Purposes
For better customer-centric supply chain management, delivery service providers or last mile carriers must have clear visibility of every delivery in process.
Delivery companies must offer last mile visibility from the point when the product is ready to dispatch. The practice of tracking the package or knowing the package location on the part of the delivery logistics provider improves accountability and control over the entire carrier process.
The logistics companies are answerable for all the information sent to the customer regarding the delivery. Also, a manager can check with a digital proof of delivery. In addition, if a customer comes up with a complaint, the logistics company can prove the fulfillment of delivery on the company's part and avoid fraudulent loss claims.
How to Provide a Better Last Mile Tracking Experience?
In order to deliver the ideal last mile tracking experience, you should utilize the delivery route planner.
1. Let your clients track delivery status
Efficient visibility is possible with real-time SMS or emails about the parcels. Also, customers will be less anxious if they know where their packages have reached and when they can expect to reach them.
Moreover, it is crucial because over 45% of customers avoid brands and businesses that do not provide visibility or tracking information into the delivery process. Relevant and timely delivery notifications drastically improve the experience.
2. Allow your clients to connect with drivers
The end user should be able to schedule or change delivery windows. It reduces the chances of errors or missing the customer's availability.
Moreover, you should provide a way to communicate with the driver. It is the best way to enhance the tracking experience by developing user-friendly features.
3. Use a reliable route planner-cum-tracker
A Route Planner like Upper could be the perfect software to help you deliver a user-friendly and great tracking experience. It helps to track proactive delivery driving with optimized routes.
It must have tracking APIs for fetching details in all kinds of devices. This integration feature makes your job easier by connecting to any other software to transform the data.
Let's understand better how Upper can streamline your last mile carrier tracking experience.
Make Final Mile Delivery Efficiently with Upper
Upper Route Planner is an excellent route planning and optimization software. It helps you meet last mile service requirements with route planning, quick dispatch, route optimization, and driver tracking.
It is a cost-effective route planner that allows you to import all the data from your excel sheet in a few clicks. Also, it can dispatch multiple drivers to multiple routes and notify drivers about the process.
Achieve Your Last Mile Delivery Targets on Time
Performing last mile delivery is a long process, but it can be sorted by automated route planning. Upper is the all-in-one stop to plan unlimited routes, manage your drivers and keep customers posted.
Start Using Upper Now

FAQs
A last mile carrier is any shipping company that transports packages from warehouses or depots to the customer's address. Some of the best examples of last mile carriers are FedEx, UPS, and USPS.
There can be two considerations of final mile carrier tracking as shown below.
For End Users: Providing customers with accurate shipping information and delivery updates throughout the shipping process.
For Businesses: Providing a holistic view of the delivery operations, offering insights to businesses and carrier providers.
The duration of a last mile carrier package depends on the product you have ordered. For instance, if you have ordered an electronic item, it may take between 4-7 business days. But, food or meal kit delivery may get delivered with a same-day delivery option or next-day shipping.
Once the parcel is ready to dispatch, it is up to the delivery team to collect the parcel from the warehouse to the final delivery destination. Usually, the final location would be the customer's doorstep. Its strategy is to hand over the parcel to the buyer as quickly as possible.
Last mile delivery is the most expensive step of the logistics process. The average shipping cost of package delivery is anywhere between $8-$12.
Use Final Mile Tracking to Offer Better View to Customers & Carriers
Final mile carrier tracking technologies offer full visibility to customers as well as dispatch managers of final mile carrier companies. Tracking the delivery of goods will be easier with final mile tracking software.
Using last mile tracking software for your delivery business means creating a customer-centric process. Also, you can integrate the last mile carrier tracking software with any other software.
If you are looking to improve your delivery services and minimize route planning time, then Upper is the best bet.